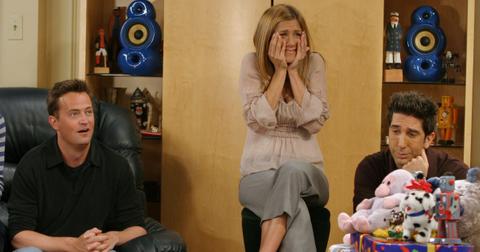 The One Where There's a 'Friends' Reunion Special
By Sara Belcher
Despite the cast of the hit show Friends denying that they'd ever do a reboot or spinoff series of the show, it looks like the pressure finally got to them, because The Hollywood Reporter just revealed that there is, in fact, a reunion special in the works.
Coming during the 25th anniversary of the show, it was revealed that the original cast and crew are working on a reunion special for the show.
Filming hasn't even started yet for it, so there are still a lot of details that are unclear. But here's everything we know so far about the reunion special that will *hopefully* be hitting our screens soon.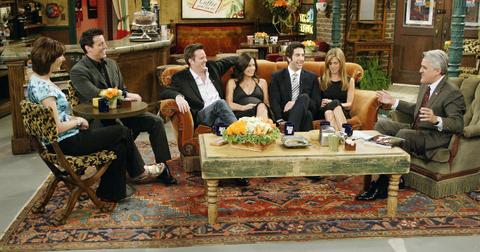 The entire original cast and creators will be returning for the special.
That's right, you get Rachel and Joey and Ross and Monica and Phoebe and Chandler. This is huge, considering most of them have said individually that they wouldn't participate in more Friends episodes. When the group did a look-back on the show in 2016 as a tribute to their director, James Burrows, Matthew Perry was not in attendance.
While they're also bringing the original creators to the special, the word is that it'll be an unscripted reunion. This means we won't know much about the content of the reunion until it airs.
It would likely premiere with the release of HBO Max.
Currently, the talks involved premiering the reunion on HBO Max, HBO's new streaming service they're debuting in addition to HBO Go and HBO Now. The service is currently set to launch in May of 2020, and it's already got a plethora of big names attached to it.
HBO Max bought the rights to stream the entire Friends series for $85 million a year, with an agreement to keep the rights to stream for five years. They bought out Netflix, which fought to keep the show on its platform.
Having an exclusive Friends reunion special to air alongside the show, though, would likely increase its subscriber count from the beginning, since the internet went wild when the show was originally announced to leave Netflix.
However, if they're going to premiere it with the release of HBO Max, filming will likely need to start soon.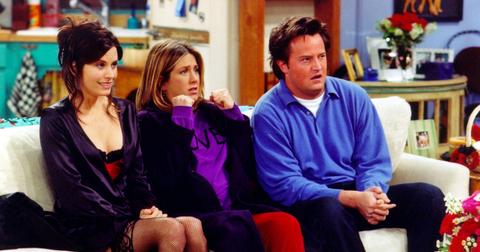 But the special isn't actually confirmed yet.
While we have all of these details, there isn't actually a confirmation that the show will be launching in 2020. Currently, there are plans in place to create the reunion, but there are still details to be finalized and contracts to be settled before we get too excited.
Even if the details are ironed out, there's still the factor of everyone's schedules to finalize, which could change a lot of things between now and its potential release.
We're still keeping our fingers crossed, though. Since the entire cast has been very vocal about not wanting to do a reboot, the possibility of doing an unscripted reunion has us all on our toes. And Jennifer Aniston has admitted that she's onboard with it.
"We would love for there to be something, but we don't know what that something is," she once told Ellen Degeneres. "So we're just trying. We're working on something."
Hopefully, that something will come to fruition. Until then, we'll keep our fingers crossed.