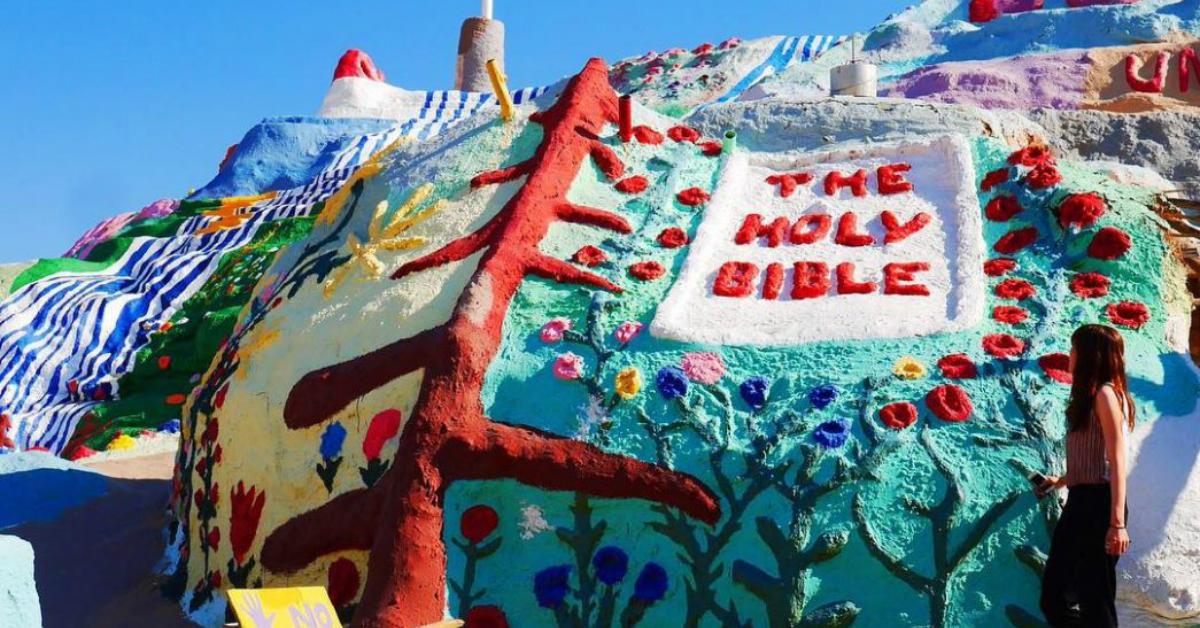 The 15 Weirdest Roadside Attractions In America You Don't Want To Miss
By Mustafa Gatollari
We've all seen the quintessential road trip movie that always involves passing through some weird or hokey state with a bizarre roadside attraction.
Like the Cabazon Dinosaurs in Pee Wee's Great Adventure.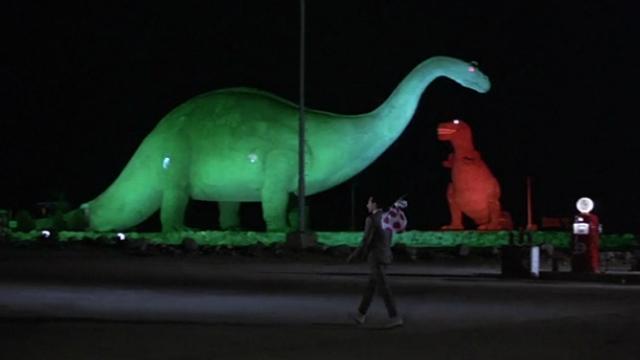 And it's not like the makers of these movies thought up of these weird roadside attractions all by themselves: they exist and are littered all over America, offering tourists and those passing through some unique selfie opportunities. Here are some of the weirdest roadside attractions the US has to offer. And to check out weirdo attractions in every state, make sure to check out this round-up, courtesy of Business Insider.
1. Alaska - Igloo City
Originally intended to be an Igloo-shaped hotel, "Igloo City" was built by Leon Smith in July 1972. He eventually gave up on the idea and sold it in 1996. Smith died three years later and the hotel was never opened. It was put up for sale, but no one else bought it. Now it's just an attraction.
2. California - Salvation Mountain
This religious shrine is crafted out of miscellaneous piles of brightly painted garbage and is trippy as hell.
3. Colorado - Mike The Headless Chicken
The statue commemorates the legend of a chicken with a severed head who lived for a year and a half after being decapitated.
4. Georgia - Jimmy Carter Peanut
The 13-foot peanut was built in 1976 when Carter was running for president.
5. Idaho - Spud Drive-In Theater
This giant potato replica stands outside of a drive-in move theater. Don't worry, they don't expect you to just park and look at the potato for hours.
6. Illinois - Gemini Giant
A 24-foot statue built in 1965 that captures the spirit of the Space Race.
7. Kansas - World's Largest Ball Of Twine
It started off as a way to store excess twine. A combination of time and weather has made this thing rather stinky over the years.
8. Maine - Lenny the Chocolate Moose
Lenny's the only life-sized moose made entirely out of chocolate - 1,700 pounds of it slathered over a wire frame, to be exact.
9. Michigan - The Spirit Of Detroit
This 26-foot high-concept statue features a "spirit" holding God in one hand and a family in the other, supposedly being a conduit between the two. It was unveiled on September 23rd, 1958.
10. Minnesota - Spam Museum
Located in a custom office building designed by Hormel, the Spam Museum has "Spambassadors" as tour guides and a huge wall of spam made of 3,950 cans.
11. Montana - 50,000 Silver Dollar Bar
Home to 50,000 silver dollars, and one of the world's biggest coin collections, this Montana tourist stop packs a bar, a casino, a motel, the state's biggest gift shop, and RV parking for weary travelers.
12. Nebraska - Carhenge
Set up just like Stonehenge, the 1987 art exhibit was created by Jim Reinders and is made up of bunch of cars painted completely gray.
13. Nevada - Rhyolite's Last Supper
Rhyolite is a ghost town literally packed with ghost statues. One of the strangest exhibits is a last-supper-esque piece that feature the ghostly figures in poses similar to the iconic painting.
14. New Jersey - Lucy The Elephant
Lucy is the oldest roadside attraction in the US. Built in 1881 it was once a real-estate office, and then a bar.
15. North Dakota - Wheel Turtle
This big guy was welded together in 1982 by George Gottbreht, next to his store, Dale's Thrifty Barn. It's made entirely out of steel wheels.