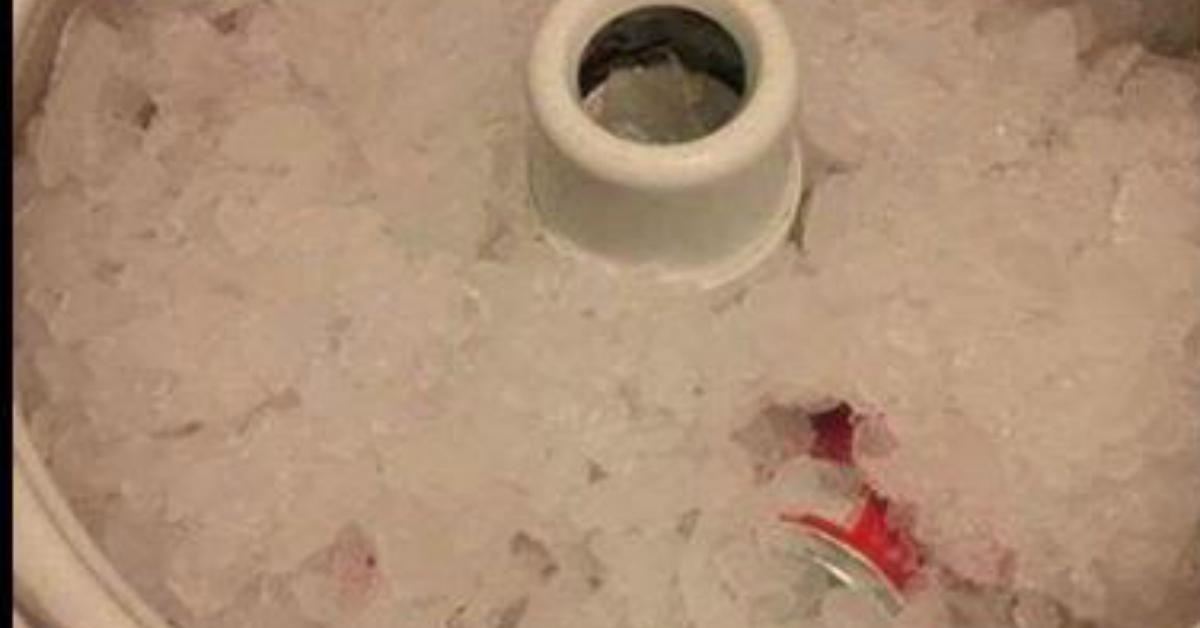 Ever Wondered Which Life Hacks Would Save Your Life in a Hurricane?
By Mustafa Gatollari
With all of the modern luxuries that we enjoy on a daily basis, it's easy to forget that a major force of nature could render all of that stuff unusable, like a serious hurricane or storm.
No WiFi, no home delivery, no running water, no electricity, and flooding of major roads means that you're probably staying put for the most part, if the flooding doesn't make you relocate, first.
If you live in an area that suffers the brunt of horrible storms (here's looking at you, Florida), then you should probably check out a few of these "hurricane hacks" that could help make life a whole lot easier until things in your area return back to normal.
Like filling up your washing machine with ice to keep drinks/food cold.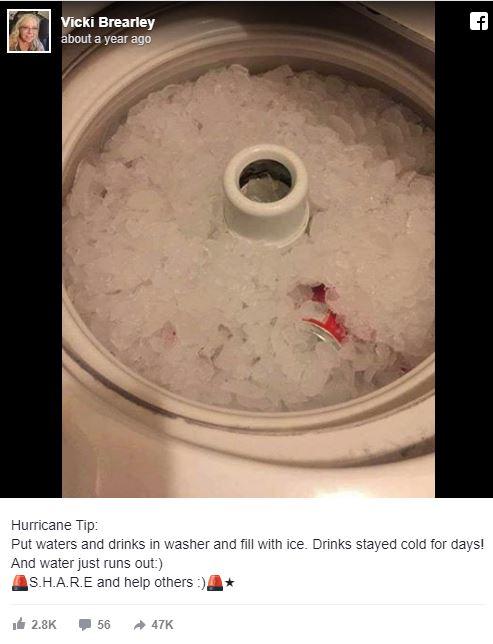 If the electricity goes out, your washing machine is pretty useless, but that doesn't mean you can't utilize its features for other purposes in the event of a storm. The insulating doors means that it's pretty good at slowing down ice from melting. Plus, your current water draining setup with your washing machine means that any excess water from the melted ice will be out of your home. Fill it up with drinks, food, or anything else that might spoil when the power's out.
Plugging your bathtub's drain and filling it up with water is always a good idea.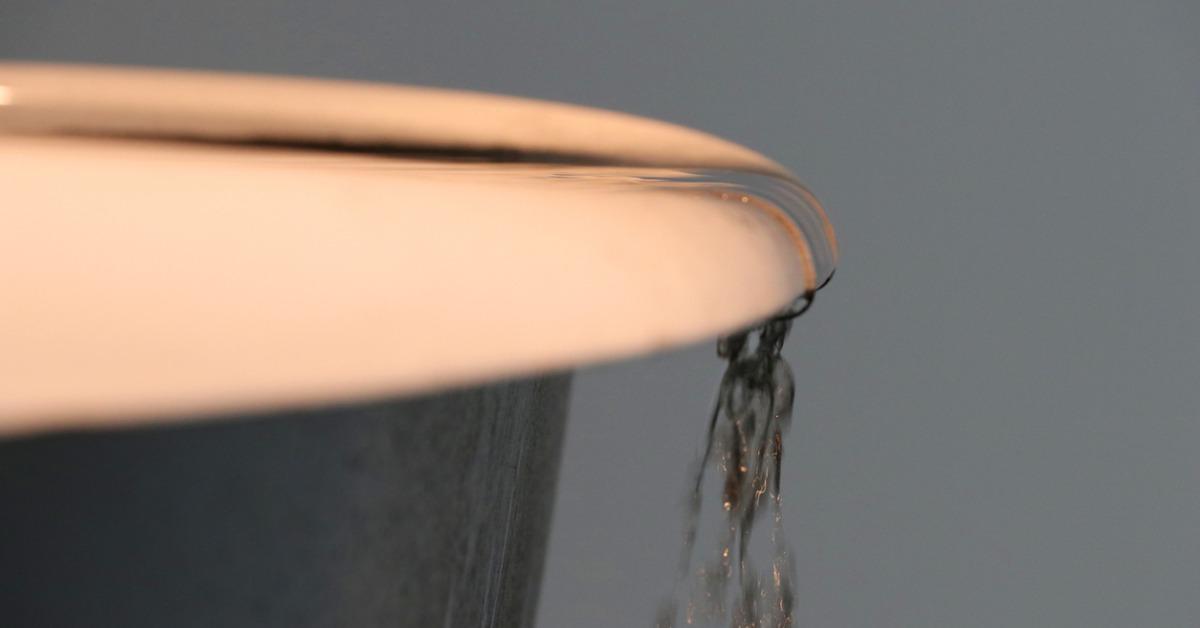 Sometimes when a storm hits, water service can be suspended, or, if it's really bad, you wouldn't want to be using whatever dirty water is getting into your pipes anyway. Combat that by keeping your tub filled with water ahead of time that you can use for flushing your toilet, cleaning your dishes, or anything you'd use tap water for.
If you want to drink that bathtub water, then you should probably get one of these tub containers.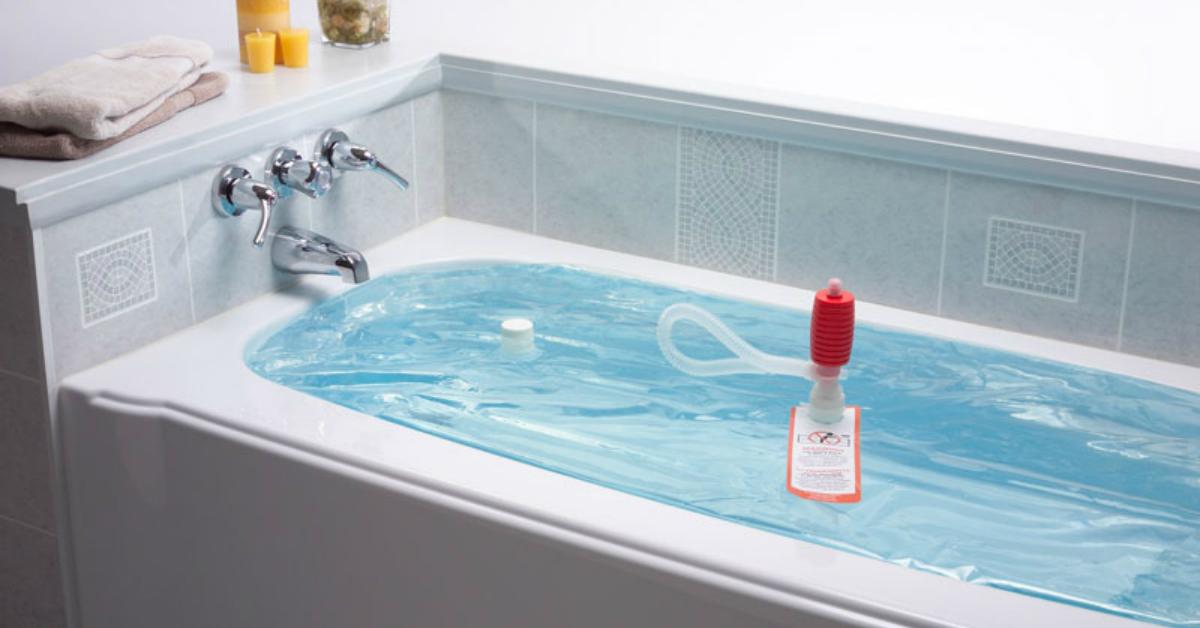 It's basically a huge bag that fits your bathtub, and it comes with a siphon hose for easy dispensing. Some of the larger ones can cost up to $60. You can never have too much drinking water, and these things are designed to keep your water potable and clean for a good amount of time, so you won't have to lap up soap scum residue and all of the other sorts of bacteria from the bottom of your tub.
Fill Ziploc bags up with water.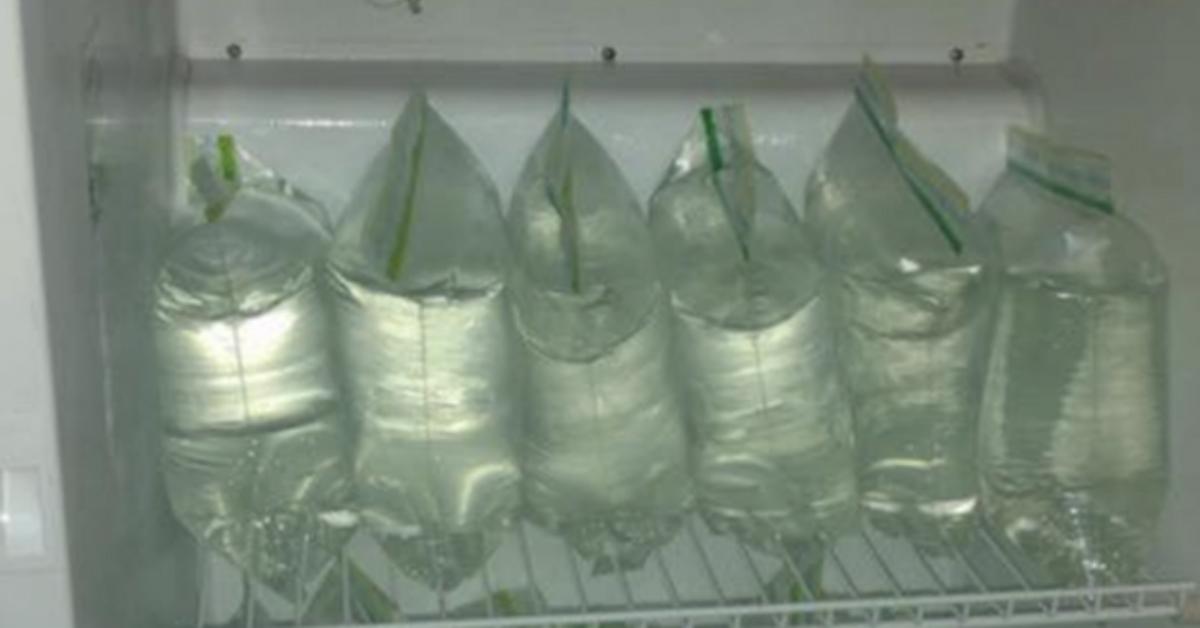 If a storm's fast approaching and you can't get your hands on one of those fancy tub thingies, then just think back to your school cafeteria, Capri Sun days. Grab some ziploc bags to fill with water and keep them stored in a cool place. You could even freeze them to use for preserving food from spoiling or to keep your fridge cold once the power goes out.
Attach one of those miner's cap lights to a water jug to make an emergency lamp.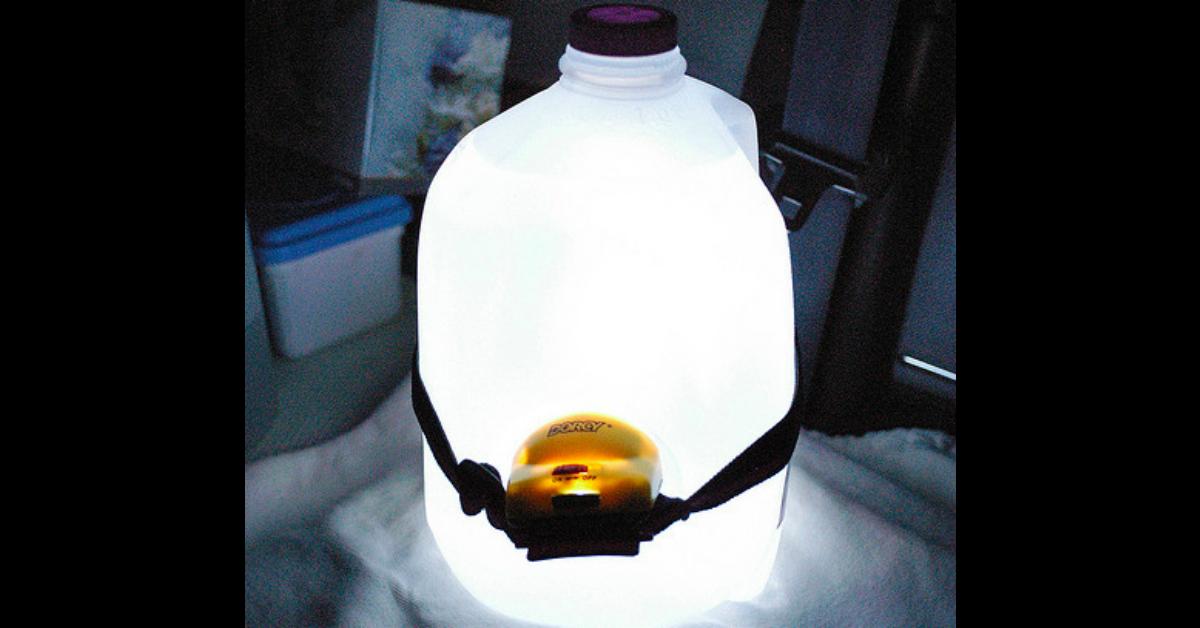 Not having electricity really sucks, but there are some ways around it. All of that water your were saving up in the event of an emergency can be used for a variety of purposes, like this DIY emergency water jug lamp. If you want to make it even more luminescent, then just add some bleach to the water.
You can use tin foil to turn your AAA batteries into AA's in a pinch.
So you definitely don't want to do this in non-emergency situations because putting foil in an electronic device for extended periods of time is a potential recipe for disaster, but if you need an emergency flashlight or need some quick juice for an appliance and all you have are AAA's, this could help you out until you can get the proper sized batteries in your gadget.
Put your vital documents in waterproof plastic sleeves and containers.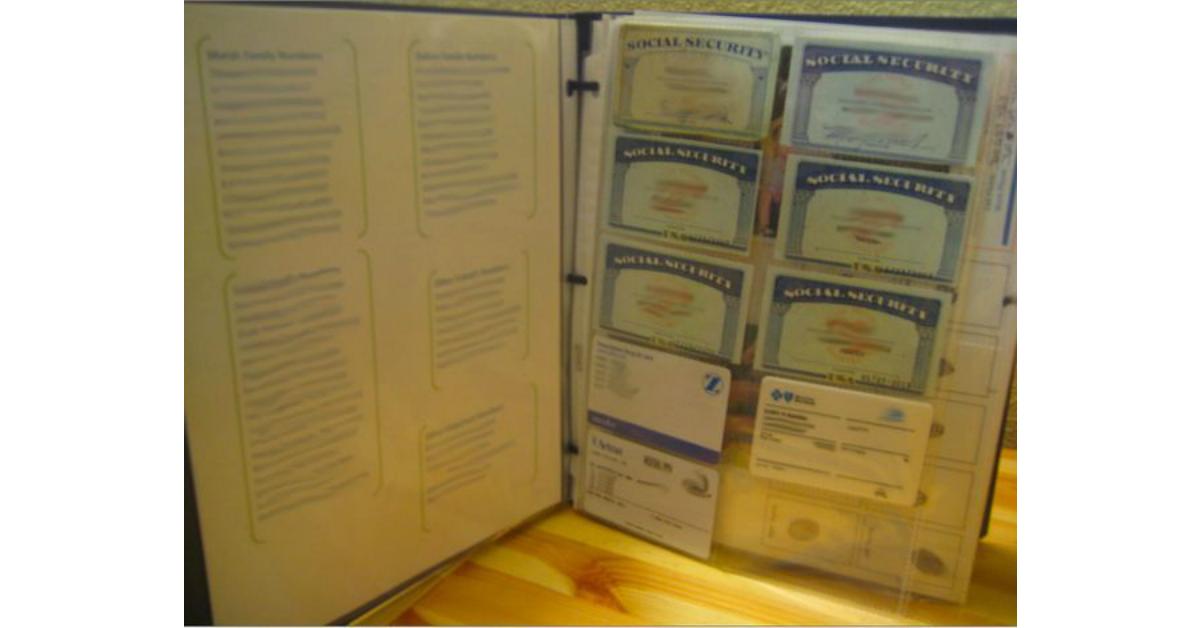 Birth certificates, social security cards, the deed to your house, insurance information — you can keep all of these original documents safe by placing them in waterproof sleeves and containers. Another good idea is to take photos of them with your phone and store them on a flash drive in the same waterproof container, or keep them saved on an encrypted cloud storage option, like Google Drive.
Keep your matches waterproof by storing them in a mason jar.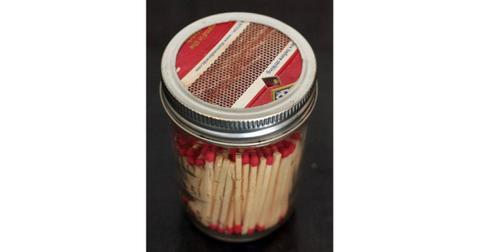 Bonus points if you take the striking portion of the matchbox and flatten it out on the bottom of the mason jars lid, or you can do a handy little cover like the one above if you're indoors and aren't worried about the immediate threat of water messing up your home and belongings.
Create a refrigerator that doesn't require any electricity to keep things cool.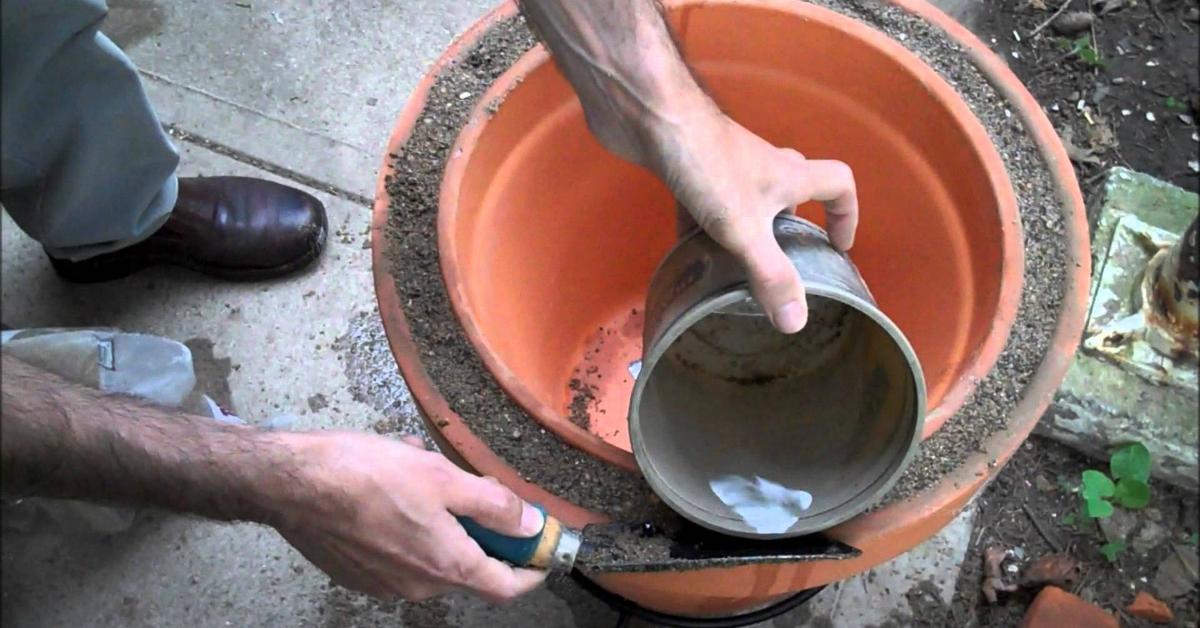 All right so this isn't the easiest thing to create and maybe you can't make one in a pinch, but it's definitely doable and you don't need access to much: just some patience and sand. Learn how to make a zeer by clicking here.
Charge your cellphone with a regular old battery.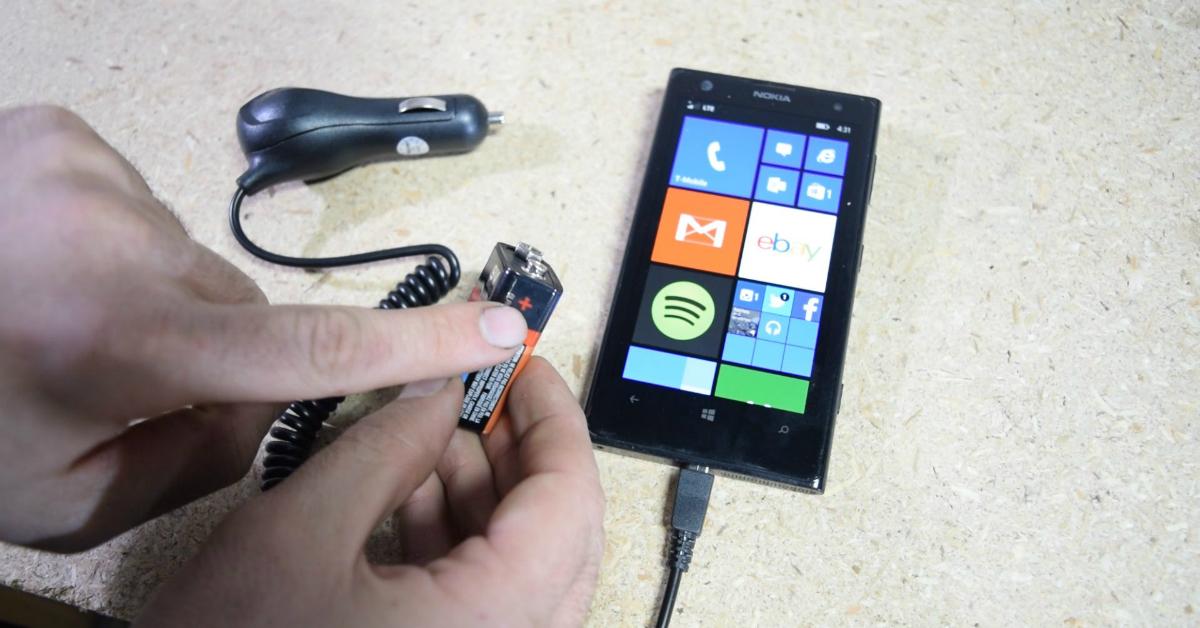 Make easy firestarters using dryer (or massive amounts of bellybutton) lint and petroleum jelly.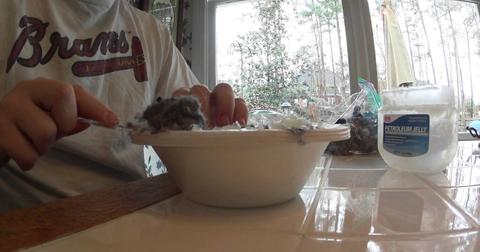 Lint is gross, but it can be useful. Mixing it with highly flammable petroleum jelly could give you handy fire starters for when you need a flame.
You could use crayons as candles if you need a quick light.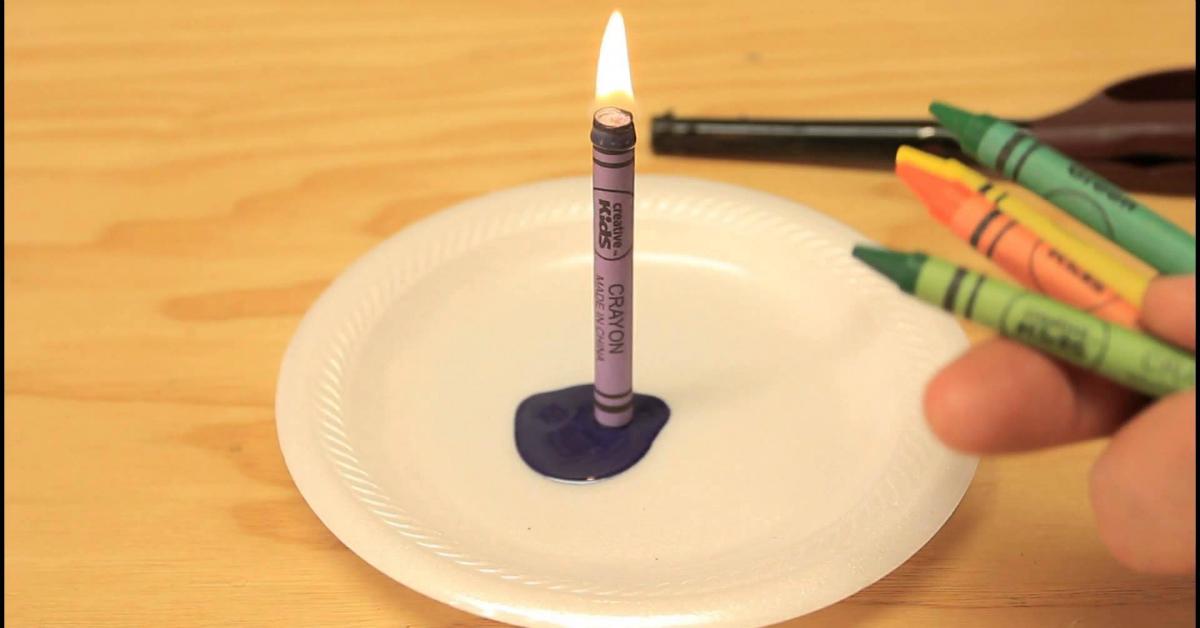 Candles are made of wax, you know what else is made of wax? No not the gunk in your ear, but crayons! Take the colors no one uses anyway (here's looking at you, white crayon) and burn them up for some emergency illumination in case of an emergency.
Hopefully things will never get so bad that you'll have to resort to these methods, but it doesn't hurt to be prepared.