These People Fell off Buildings and Died for the "Perfect" Instagram Shot
In the pursuit of becoming more influential on social media, people are taking greater risks, and it's costing them their lives.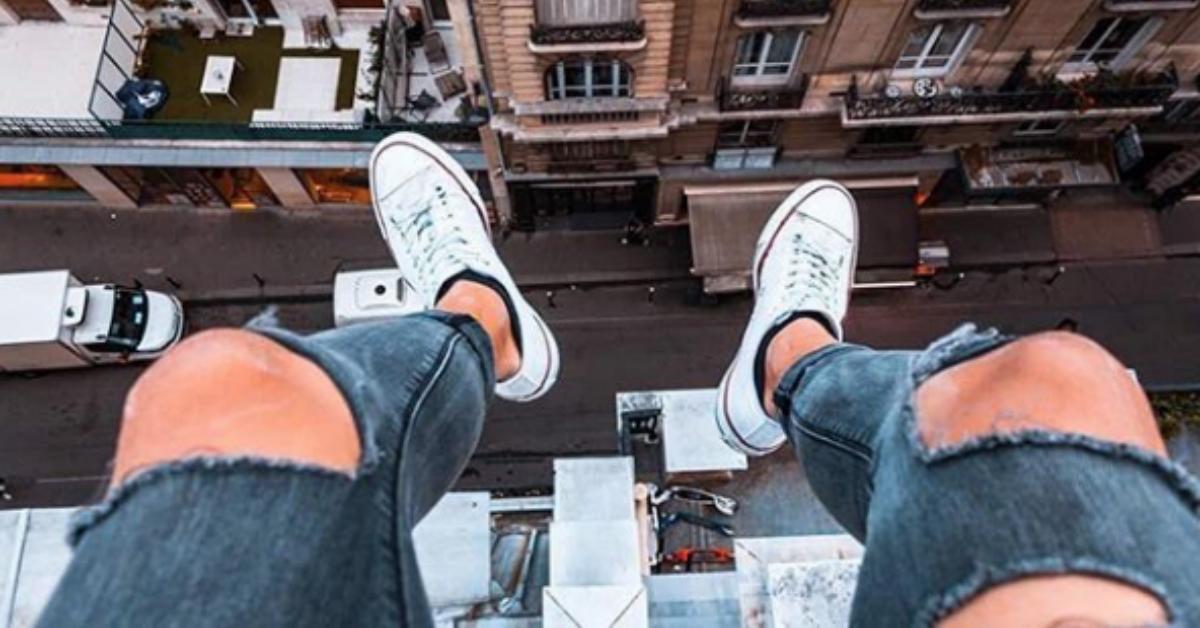 You see it everywhere: people spending ridiculous amounts of time trying to get that perfect photo to upload to their Instagram. They seem more concerned with appearing to have a good time online than actually having a good time. It's infuriating.
Whenever I speak out about it, people look at me like I'm some kind of old curmudgeon, which is true, but it doesn't change the fact that Instagram-obsession is annoying.
Article continues below advertisement
It's easy to understand people's passion for the platform, however. "Influencers" primarily use the 'gram to promote themselves and their businesses. How many people travel the world taking breathtaking photos of their healthy brunches, workouts, yoga poses, and nighttime outfits, living glamorous looking lifestyles and having companies pay them for it?
The allure of being a social media king/queen and living a some-work/mostly-play lifestyle will get anyone obsessing over capturing just the right angle. But how far is too far?
Oh, don't worry, I'm not asking a rhetorical question, it's definitely one with an answer: when taking those photos for strangers online literally kills you.
I think that's a fair place to draw the line.
Article continues below advertisement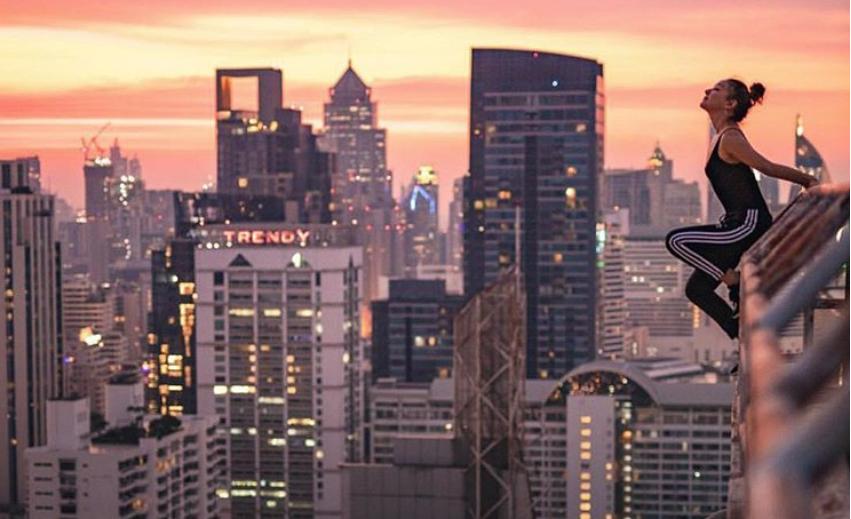 Like what happened with two Silicon Valley software engineers, Vishnu and Meenakshi Moorthy. If you know anything about Silicon Valley and software engineers, you know they make a lot of money.
In addition to their great jobs, the two were avid Instagrammers and travel bloggers. They posted romantic images on their Instagram like the one above.
Article continues below advertisement
Their caption includes a foreboding (in hindsight) message:
"Sooo today on #socialmediabadasstribe we are talking about limits of #doitforthegram. Yeah sure it can be limitless but guys, we reaaallly need to hand boundaries(this is handy as life lessons too but we will revisit that later)
"A lot of us including yours truly is a fan of daredevilry attempts of standing at the edge of cliffs and skyscrapers . . . Is our life just worth one photo?"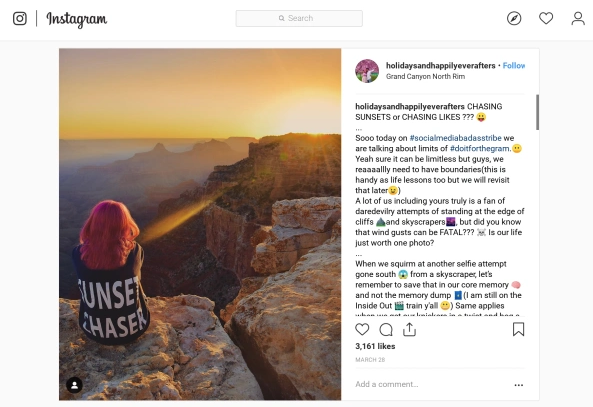 Article continues below advertisement
They died in October after precipitating 800-feet from a cliff at Yosemite National Park - many believe that they were trying to pose for the 'gram when the fall, and their subsequent deaths, occurred.
They're not the only ones, however, who perished in the pursuit of capturing the ultimate selfie. In fact, it's such a widespread occurrence that a running list of infamous "selfie deaths" has its own dedicated wikipedia page.
One of the most recent reported selfie-fall deaths occurred on January 4, 2019, when Anand Goel, from India was vacationing in Ireland.
Article continues below advertisement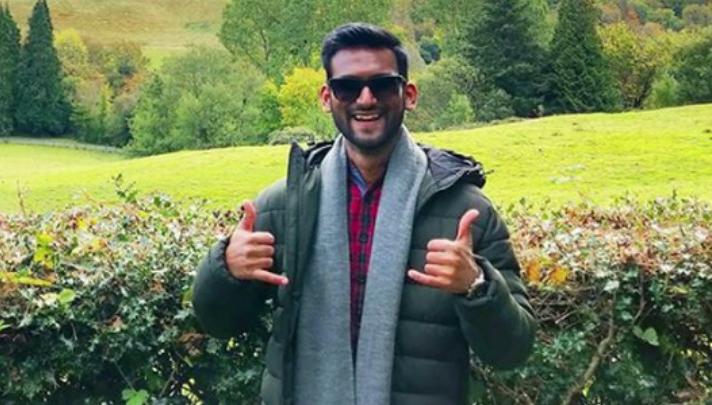 While attempting to lock down the perfect selfie on the Cliffs of Moher that would make him an Instagram legend, he fell down and died.
Since June of 2014, some 58 "selfie-deaths" from falling alone are recorded on the Wikipedia page — and those are just stories that were reported on and received media attention. The page also includes other selfie-related deaths, like a tourist who tried taking a photo with a bear and was mauled to death.
Article continues below advertisement
Although human beings killing themselves for minimal payoff is a tale as old as time, Fast Company made a pretty good point about when the whole idea of risking-death-by-falling-for-a-photo first popped up on the internet: this viral photo from Tom Ryaboi.
He climbed a huge building in Toronto, sat on the edge of it, and then snapped a photo that looked straight down at certain doom.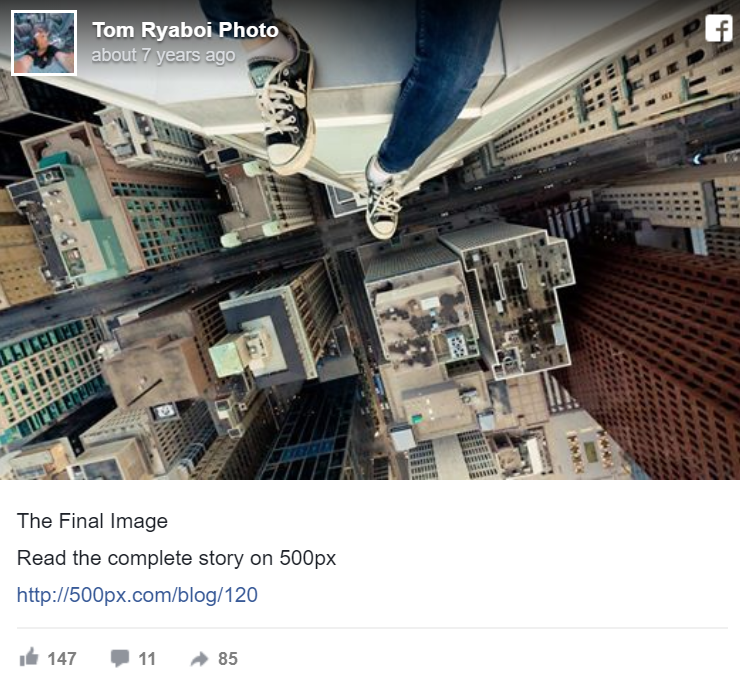 Article continues below advertisement
"Rooftoppers" were nothing new before Ryaboi's photo. However, after he snapped it, there was an undeniable rising trend of photos and videos that seem to have been inspired by the 2011 pic that simultaneously horrified and captured the imaginations of so many people online.
Have you ever seen the GoPro videos of daredevils climbing skyscrapers, bridges, and other insanely tall structures, all without safety gear?
Article continues below advertisement
Chances are you've witnessed Vadim Rakhorov and Vitaliy Raskalov scale the Shanghai tower with cameras strapped to their heads. Their video has nearly 75 million views on YouTube and after it went viral in 2014, researchers deduced that the number of "risk-taking" social media deaths tripled afterwards.
So why do it if people are literally dying? For the likes.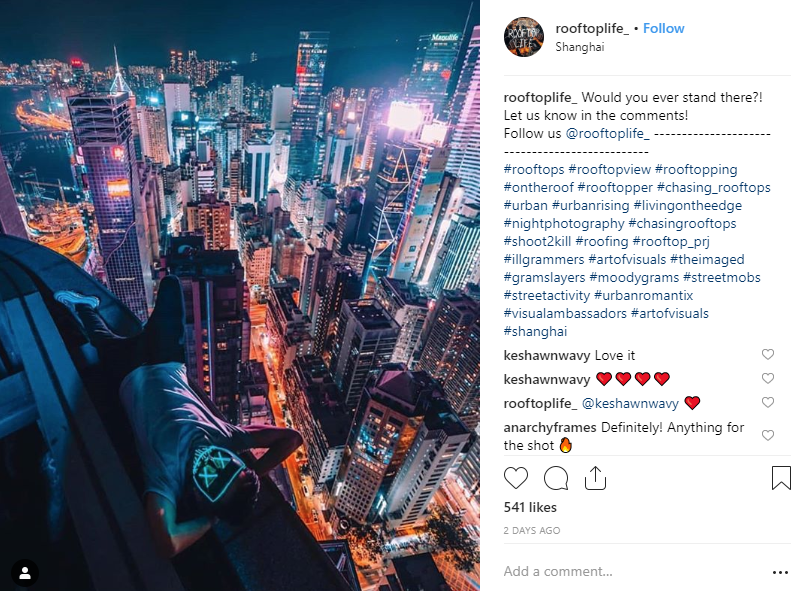 Article continues below advertisement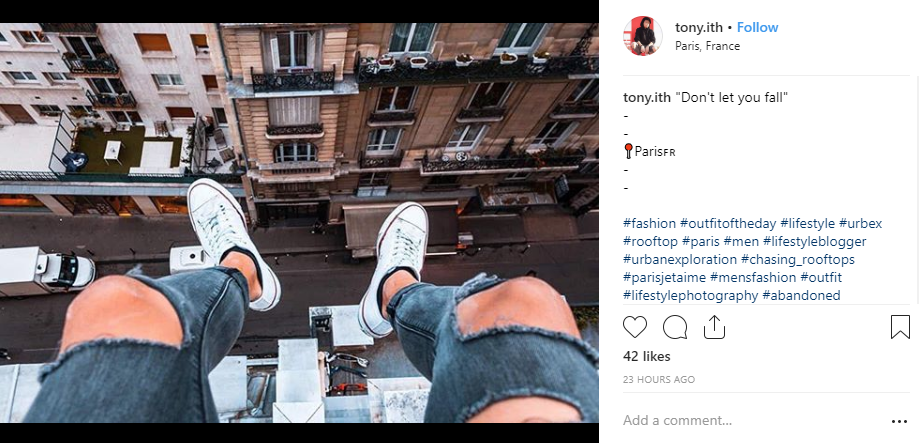 Ask any YouTuber or social media influencer what their most-trafficked videos are? This ridiculous stunt where Jay Swingler got his head stuck in a microwave nabbed him 70,000 new subscribers right after posting it. The more irreverent, dangerous, and seemingly insensitive towards human life the video, the more people love it. Remember: Logan Paul only benefited from uploading the video of that dead body in the Japanese Suicide Forest by gaining even more followers.
So even though people keep dying in the pursuit of the perfect selfie, it's probably not doing to stop anytime soon. It's like 50-Cent says: get likes or die tryin'. (h/t fast company)