The Surprising Reason U.S. Hotels Keep Bibles in the Nightstand
Many wonder why are Bibles in hotel rooms almost universally. As one former manager explains, suicide prevention is a factor.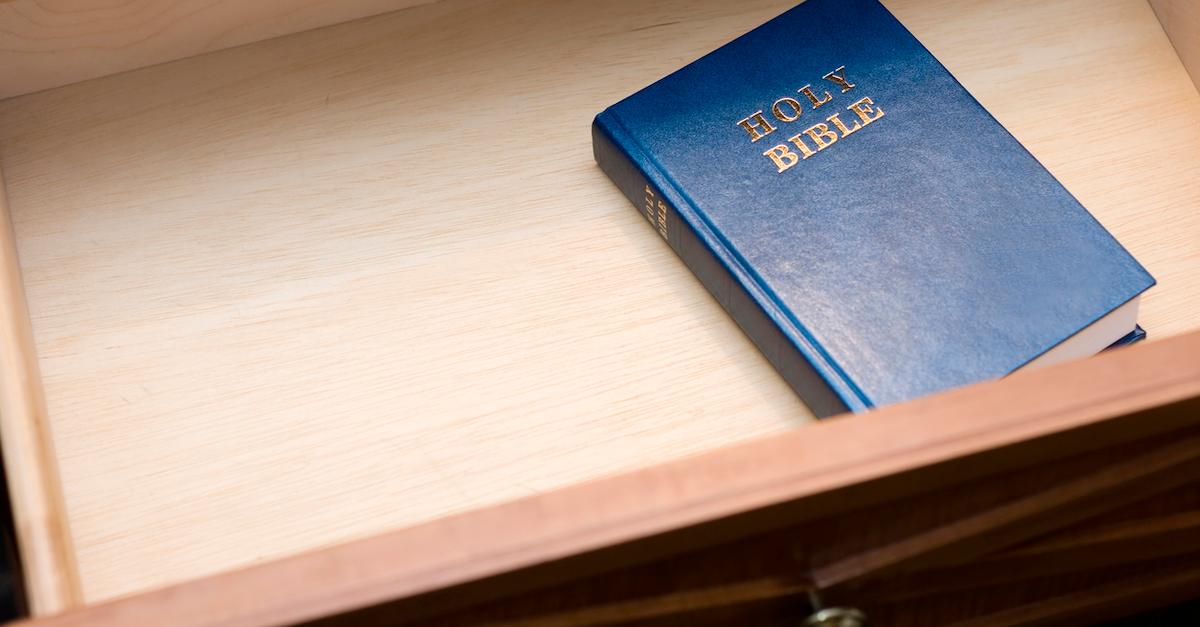 If you've ever stayed in a hotel or motel in the United States, you've probably found a copy of the Bible in the nightstand of nearly every room you rented. If you've ever wondered why that is, a former hotel worker on reddit shared some surprising insights.
Article continues below advertisement
While one big reason is that they are usually donated (most often by the Gideon Society), but apparently another intention is to provide comfort to somebody who is lonely, depressed, and perhaps suicidal.
First, why do hotels have Gideon Bibles specifically?
Well, the short answer is because they get them for free from Gideons International. The society was founded in 1899 by two traveling businessmen in Wisconsin. As was the case when they formed the society, membership is only open to men, ages 21 and older, who are members of good standing in a Protestant or evangelical church. So sorry, women and Catholics, but you can stay home.
Article continues below advertisement
In addition to hotels, the Society brings bibles to hospitals, prison, and military bases. These are either full unabridged texts or smaller condensed volumes that include only the New Testament and Psalms and Proverbs from the Old Testament.
The Gideons were so successful in their mission to make sure every lodging in the U.S. had a copy of the good book that it became unusual not to see a Bible in the nightstand of your hotel room.
Article continues below advertisement
While the society's intentions are to make sure as many people have access to their religious text as possible so that they may find God, they also acknowledge that the road can be lonely, especially for people who travel frequently for work like the founders of Gideons International.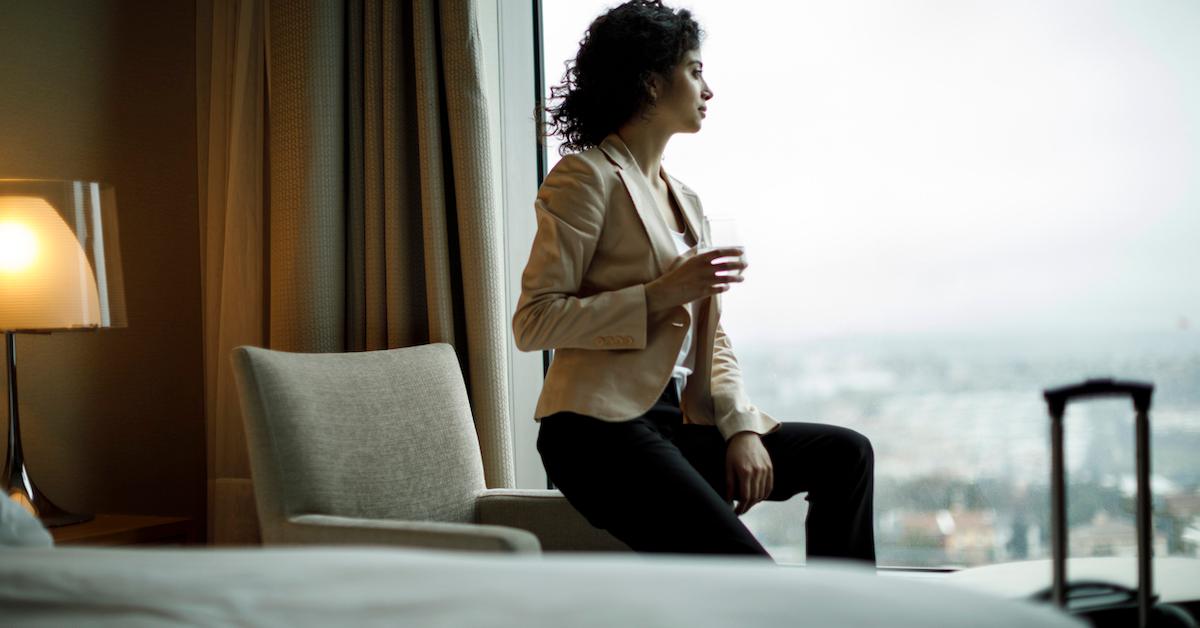 Article continues below advertisement
But some hotel workers believe Bibles can comfort people feeling a lot more desperate than a homesick professional on a business trip.
"Many people who look to commit suicide look to do it in a hotel room, away from family, friends, or loved ones," the redditor says. "The idea of dying in a hotel room and just being an anonymous face is... Comforting to those looking to kill themselves."
The writer says their hotel had one guest who completed suicide last year and another three who attempted to complete suicide. Though there's no evidence that spontaneously reading the Bible will lead to a change of heart in a suicidal state, there have been anecdotes to that end.
Also, as 2017 study by Michigan State University, did find that people who participate in a religion tend to have lower suicide rates.
Article continues below advertisement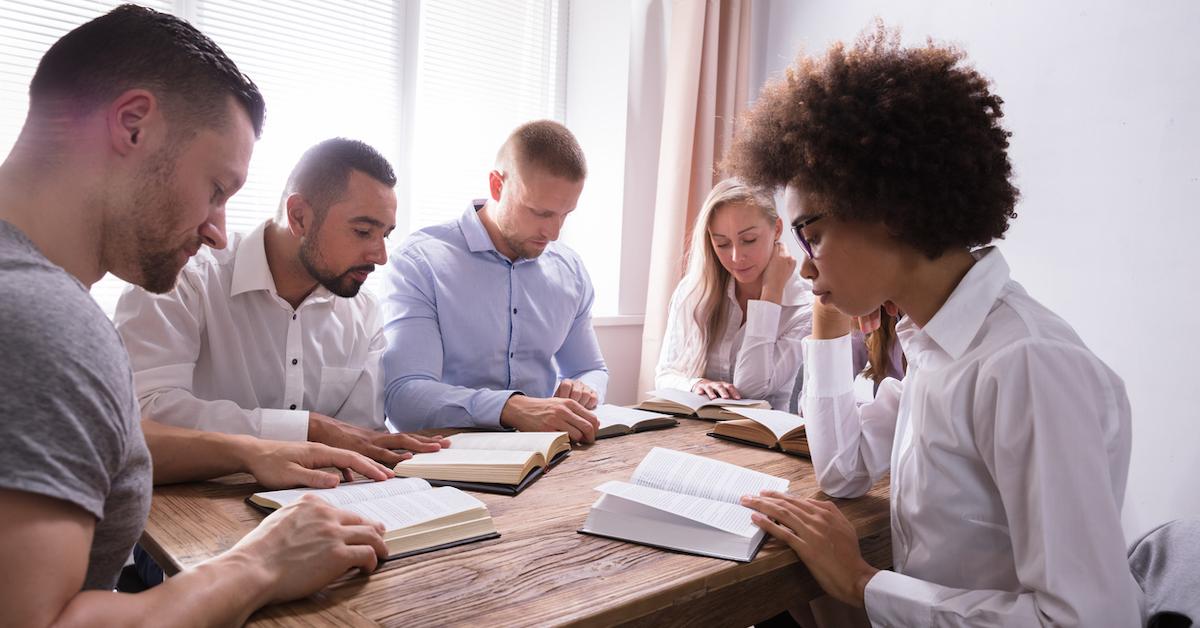 Whether or not a Bible can prevent suicide is up for debate, but hotels can take some more direct approaches to saving lives by advising staff to be watchful for signs someone is in emotional distress.
Article continues below advertisement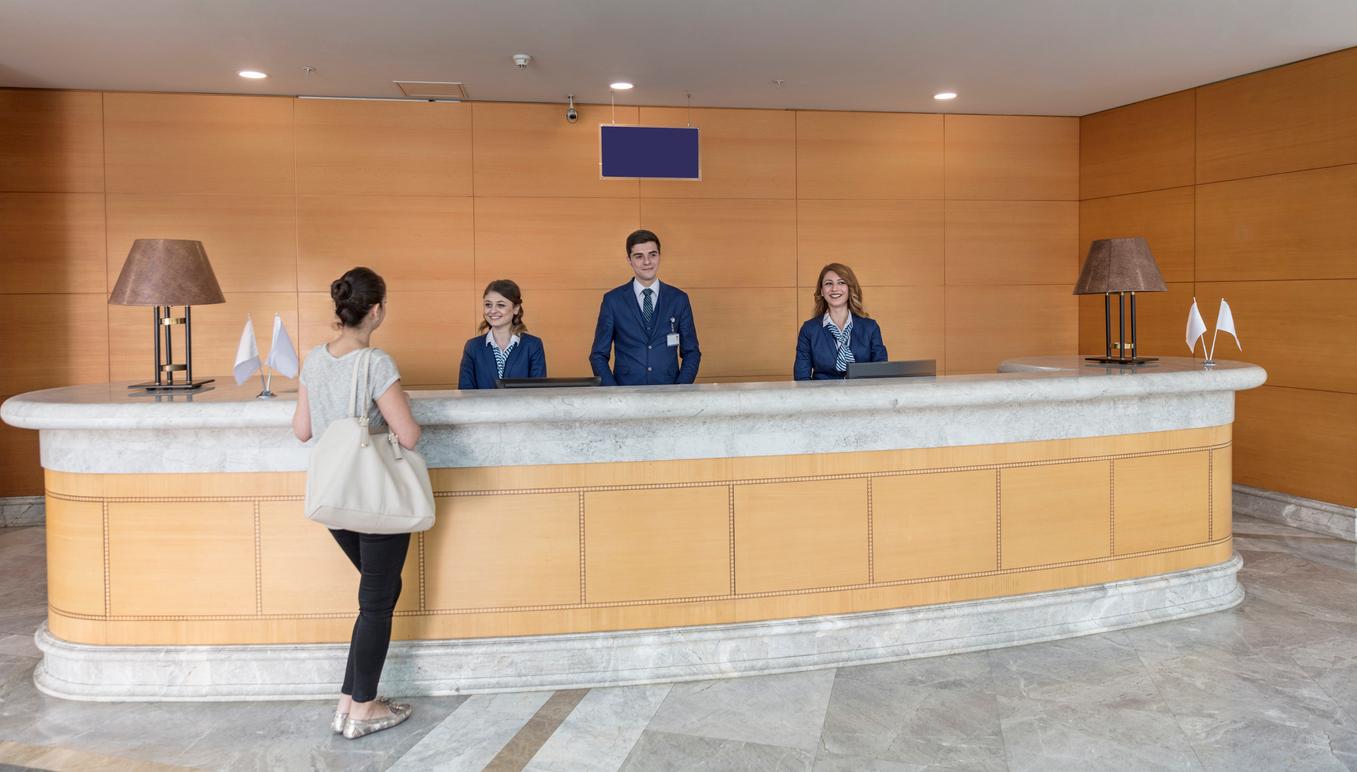 In a 2014 article in Lodging Magazine, risk management consultant Efi Patt suggests some warning signs a guest may intend to complete suicide, like checking in without a reservation and little to no luggage.
They also suggest creating barriers to common methods of suicide, such as only allowing windows to open a few inches, and restricting access to rooftops and storage closets that may contain hazardous chemicals. But more important is being attentive to guests' signs of distress and not being afraid to exercise an abundance of caution, notifying the authorities if you suspect someone staying with you needs help.
If you or someone you know are experiencing suicidal thoughts, call the National Suicide Prevention Hotline at 1-800-273-8255 or text HOME to the Crisis Text Line at 741741.