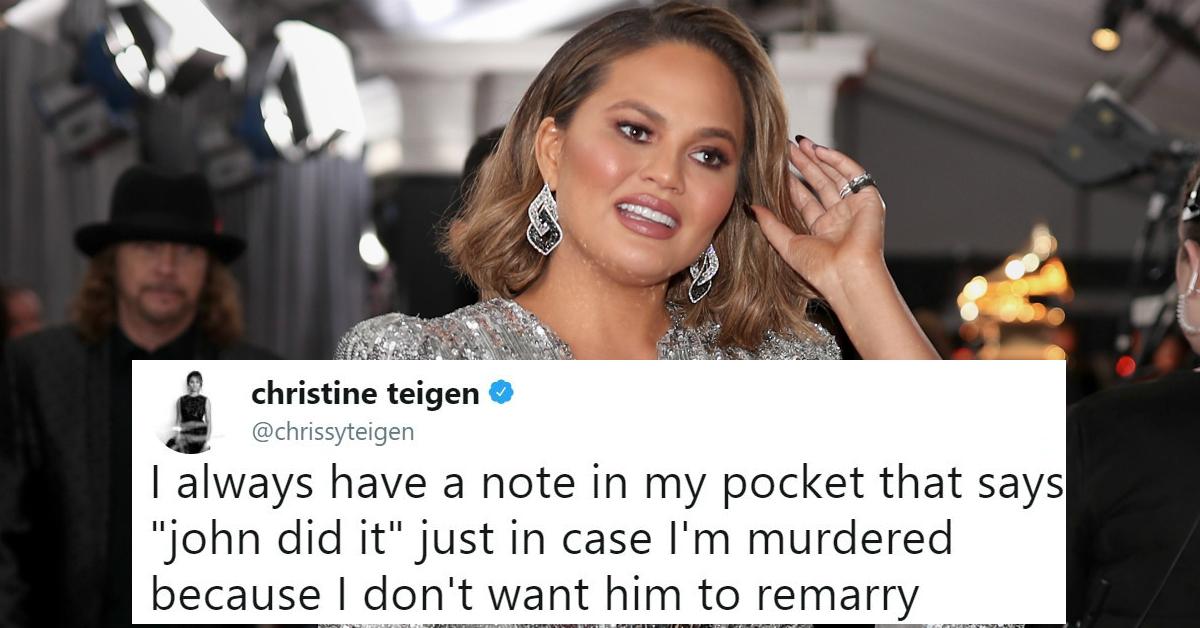 39 Chrissy Teigen Tweets That Prove She Is The Best Thing About Twitter
By Mustafa Gatollari
It's no secret that Chrissy Teigen is one of the most compelling reasons to be on Twitter.
Her account is a treasure trove of incredible moments, thanks to her hilarious commentary, could-care-less-attitude, and overall awesome personality.
Here are some of the best tweet threads and one-liners from the undisputed champion of Twitter.
Our favorites are "This baby is sucking the life from me. Drinking my water, making me dry. Eating my food, making me hungry. Taking my health, making me sick. Why do we create these monsters they want us dead," "Ice cream sandwiches made with cookies are garbage. The only ice cream sandwich should be the rectangular blocks with chocolate cakey bread with holes. This is not an opinion, it is a fact," "making mom talk like a baby in the background of my room service call because it's illegal for adults to order off the kids menu" and "honestly upset i have not been invited to the westminster dog show especially with the amount of people who call me a dog daily on twitter."
Although definitely there are some more that deserve a mention so honorable, you should read them again:
"I know he has a beautiful voice and I know I am "soooooo lucky" and blah blah but john's vocal warmups make me want to stab my brain"
"Touring life with John is basically him resting his voice and never speaking and me saying "are you mad at me" every 45 minutes"
"I ate fun dip with my fingers last night and I'm stained and Grammys are tomorrow. I've tried everything please help"
Just let those sink in.