There's a big reason why studios are likely happy with superhero movies, especially the Marvel films.
Obviously Marvel studios has produced some surprisingly amazing movies out of franchises and heroes that didn't really have a huge following to begin with. (Guardians of the Galaxy, Ant Man, Doctor Strange, to name a couple). And obviously the movies seem to be making ridiculous amounts of money by packing theater houses.
But there's another reason why superhero franchises are so popular with studios: the merchandise sales are off the charts.
Backpacks, school supplies, toys, clothing, bed sheets, kitchenware, video games, Legos, fruit snacks, whatever you can slap Captain America and Hulk and Iron Man on, it'll probably sell.
So it makes sense that bootleg versions of these popular characters find their way into the toyspace, and if you've ever stepped foot inside of a dollar store, then you know exactly what I'm talking about.
Finding cheap imitations of popular toys and brands are always funny (because they usually fail miserably), which might be the reason why internet prankster and comedian, Jeff Wysaski, came up with this "Revengers" line of toys that he put on store shelves to troll unsuspecting shoppers.
The toys are clearly a parody of Avengers: Infinity War, as they're part of the Revengers: Endless Tussle universe and include these forgettable heroes.
Like the Incredible Fella and his Saturday morning cartoon CGI face.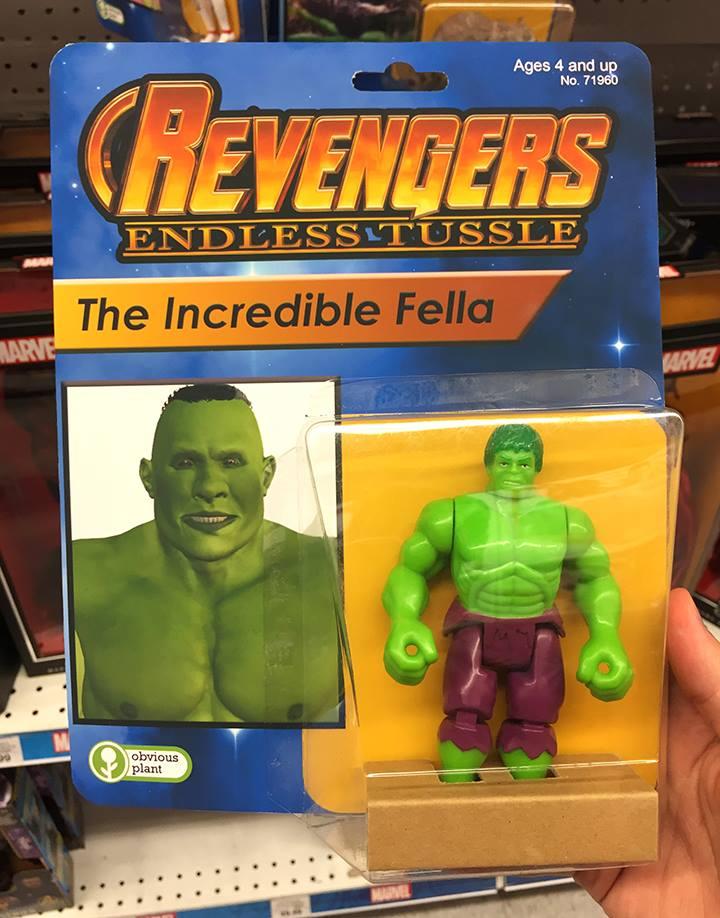 Regular Raccoon with his 2-3 year lifespan won't be with the Revengers for long, but it can produce a lot of offspring!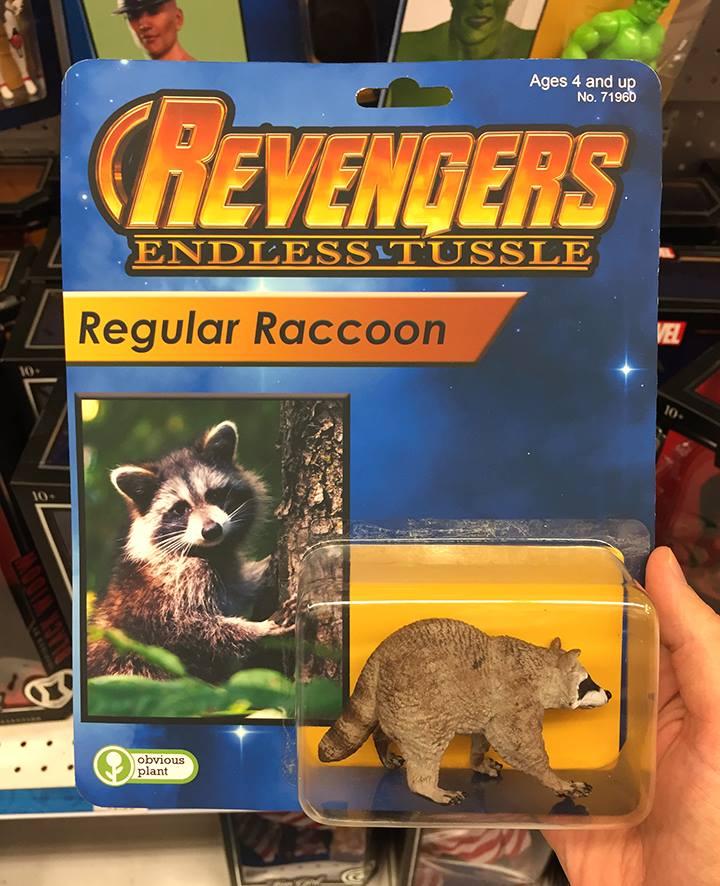 I think Fedora Ron's action figure was deemed NSFW for the toy aisle, judging by his photo and creepy stare.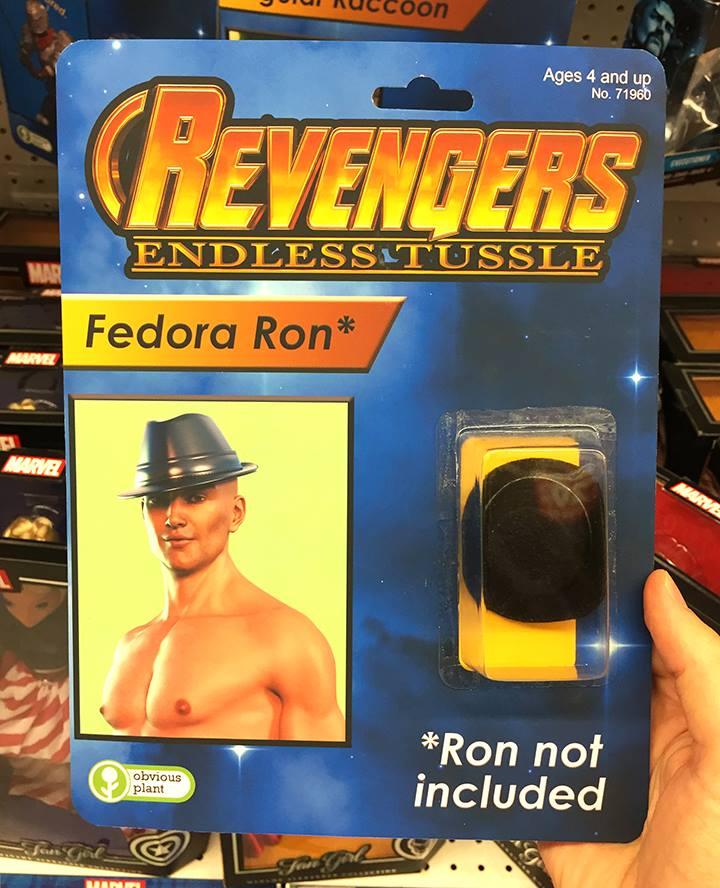 Knighty Knight lives up to his puntastic name by sleeping while his fellow Revengers are actually fighting.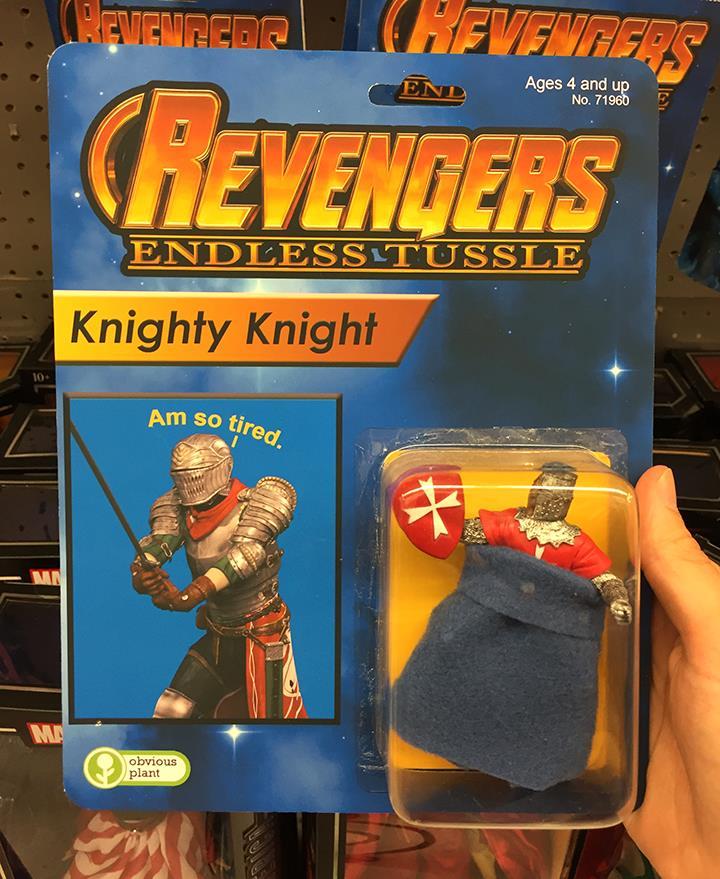 The whole series of bootleg toys look hilariously uninteresting.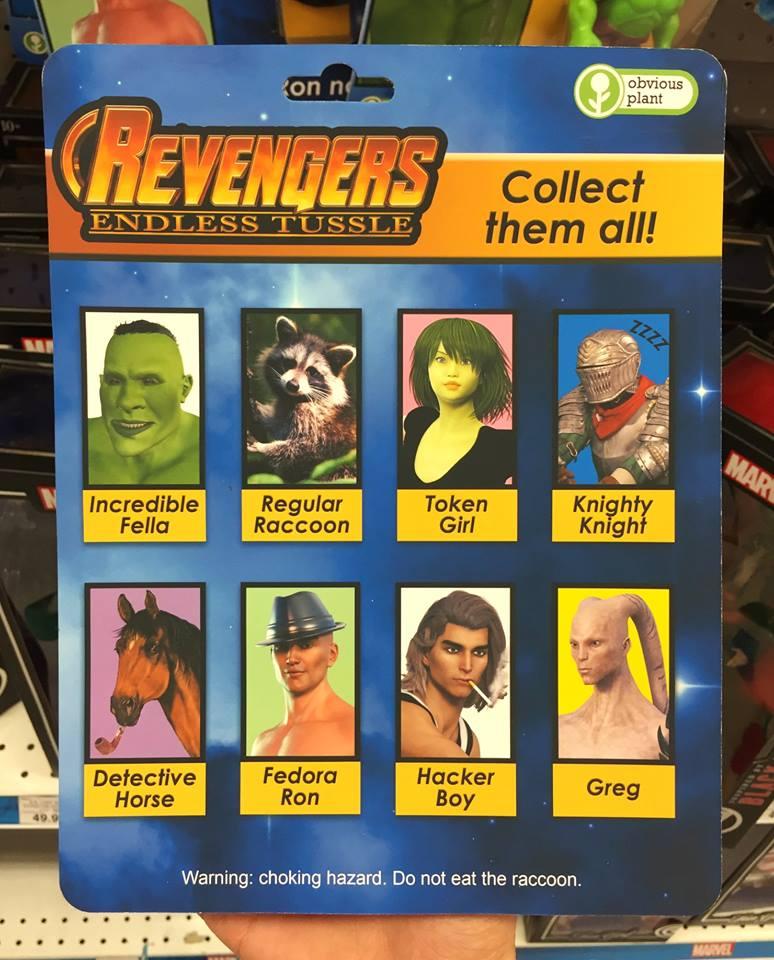 Apparently he really sold some of these toys but people gobbled them all up. They're currently all sold out, you know how many cheap grocery/carpet/travel agent/toy stores would love to have that problem?
People are hoping that he brings them back into production.
And some pointed out that some figures sold more quickly than others.
Others were reminded of their own crumby childhood toy experiences.
And like any convincing prank, Wysaski had some people convinced that they might be actual bootlegs.