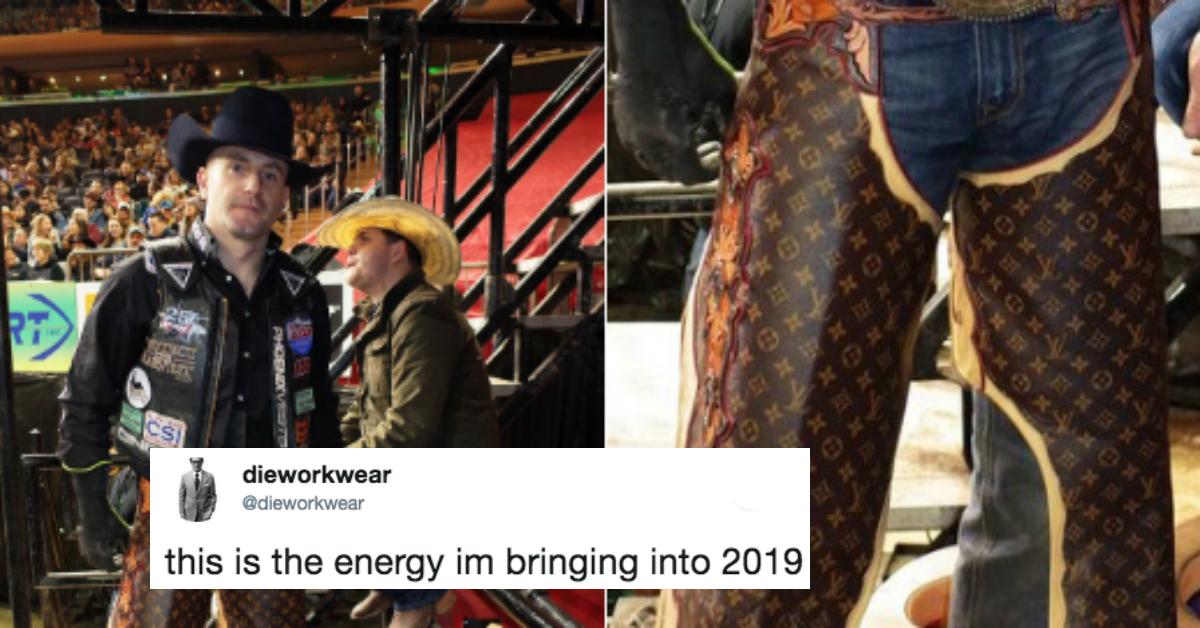 People Are Making Their 2019 "Energy Vows" and They're Hilarious
By Mustafa Gatollari
Whatever your take on New Year's resolutions are, everyone, deep down inside, has dreams they want to accomplish. Usually, our own personalities get in the way of our dreams, and some people often use the milestone of a new year to "get on track" towards redefining who they are so they can finally realize those goals.
It's easy to point out how many people miserably give up on their New Year's resolutions — just take a look at the number of people in the gym ten days after January 1 — seems a lot less crowded, right? That may be why some people are opting to bring an "energy" into 2019 rather than set a specific goal or resolution.
And many of them are based off hilarious memes. Because who says you can't be self-affirming and hopeful for the future while also getting a few laughs?
Did you ever have an interview that went super well?

So well that you realized, "Hey, I'm worth it!" Now go and manager those waiters and waitresses like it's nobody's business.
I'd argue this shirt doesn't exactly work all the time...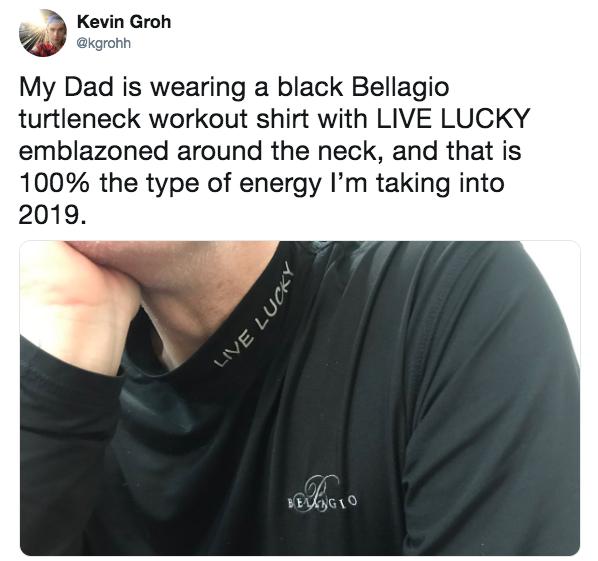 ...but when it does it must feel pretty darn good.
This multi-tasking maven.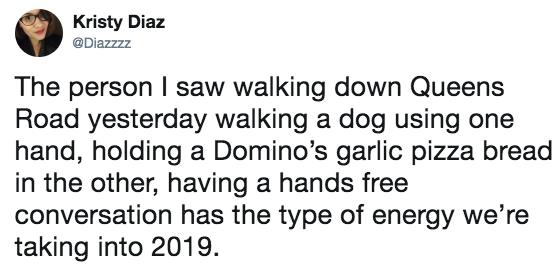 They're basically a human octopus.
Hulkamania and his dog.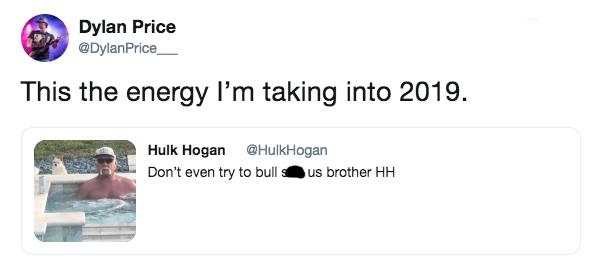 The wrestler's chihuahua has a very no-nonsense thousand-yard stare that'll be helpful for 2019.
Own it like CZJ.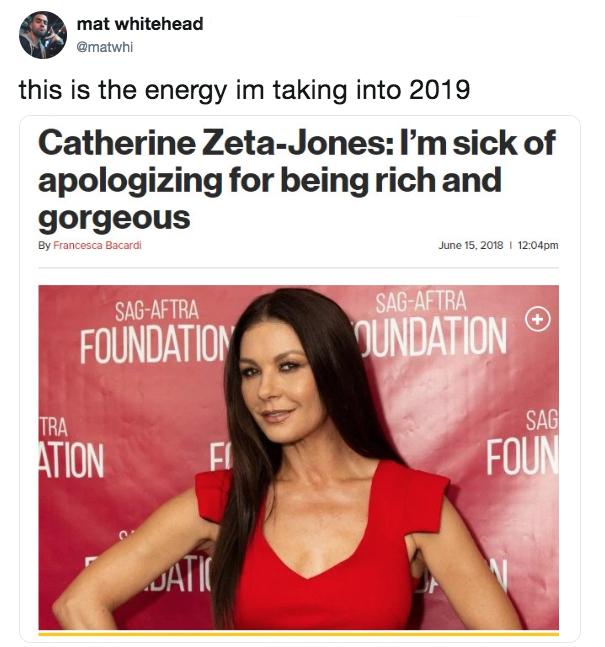 If you got it, flaunt it, and don't be humble.
The teens have spoken.

They decide the trends and if it turns out you're the trend, don't apologize.
Grandpa sayings.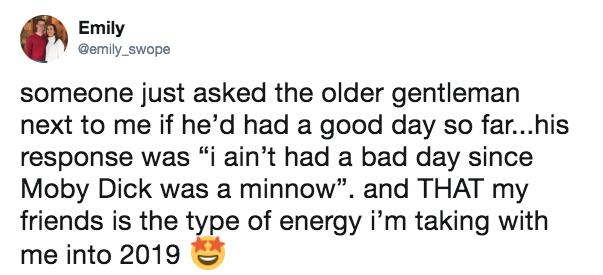 I hear they're gonna be huge next year.
Throwing caution to the wind could be useful...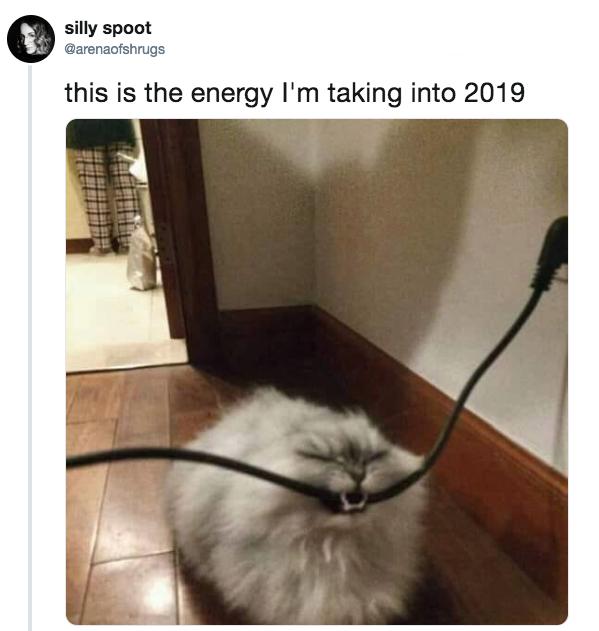 ...but I think this cat is a little too hardcore for me.
I'm sorry, what do you mean, "bad?"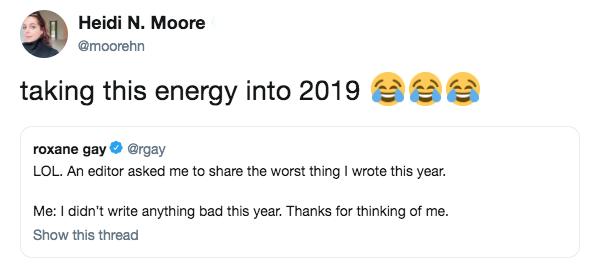 Take a page out of Roxane Gay's book if you felt you performed at the highest level.
It's the perfect balance of vulnerability and cool.

I'm more of a "love you" guy to people I really care about, but hey, to each their own.
Snuggle burrito.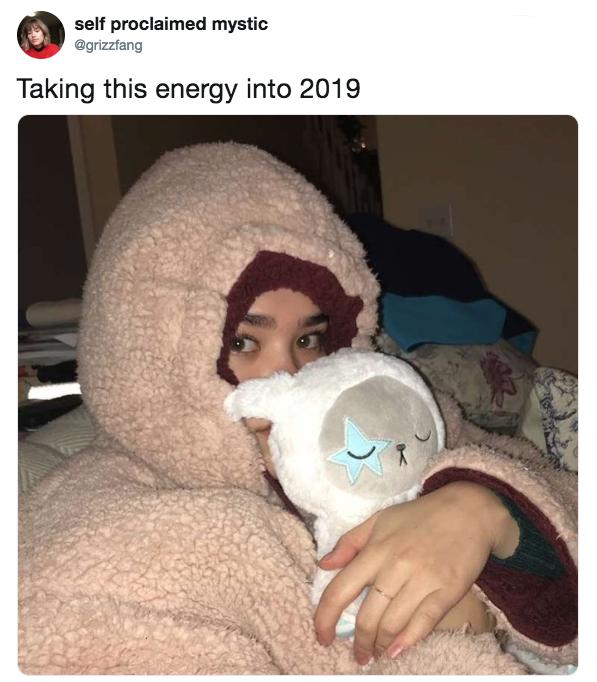 That's some serious comfort she's got going on right there.
There's different types of attraction...

...and who says sexy-mangy doesn't count?
Of course there are some people who are realists.

If we're being totally honest, she's right.
But isn't it nice to think you're capable of brandishing a whip, a la Danny DeVito...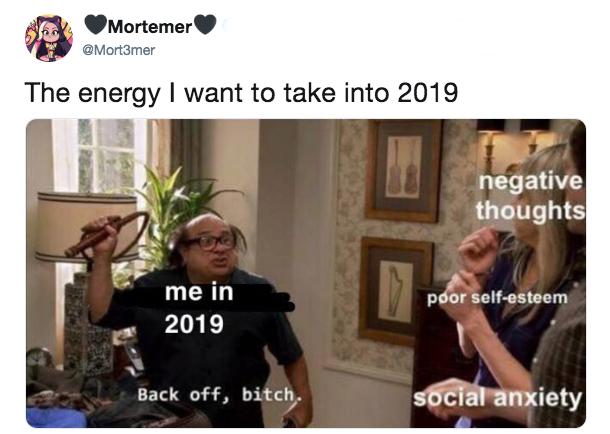 ...in It's Always Sunny in Philadelphia and just scare your problems away? That'd be grand.
Some people's energies are kind of, well, particular.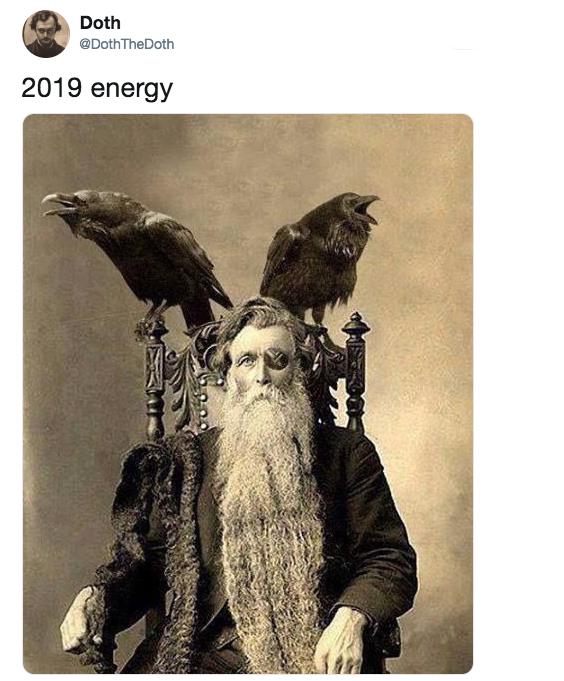 I really don't know what to say about this, aside from the fact that it's hella goth.
Total Lucille Bluth vibe going on.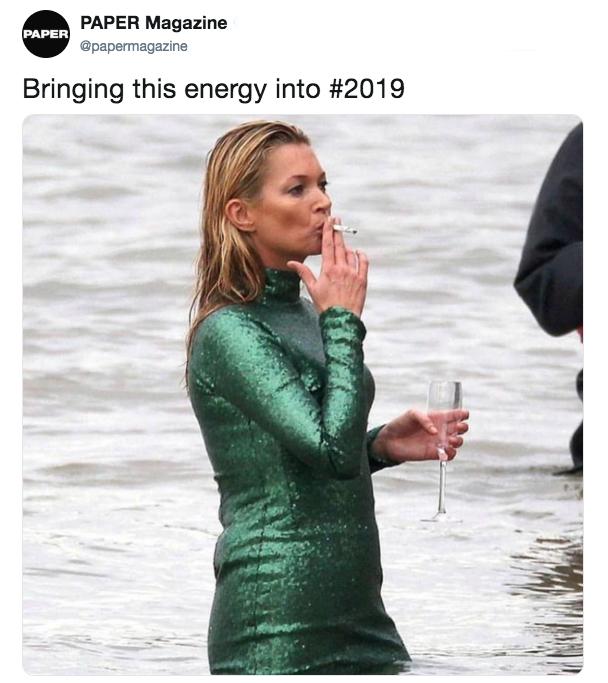 Also, that dress is pretty mermaid-ish. Sucking on ciggos, slurping champagne = totes glam.
Again, this is extremely specific.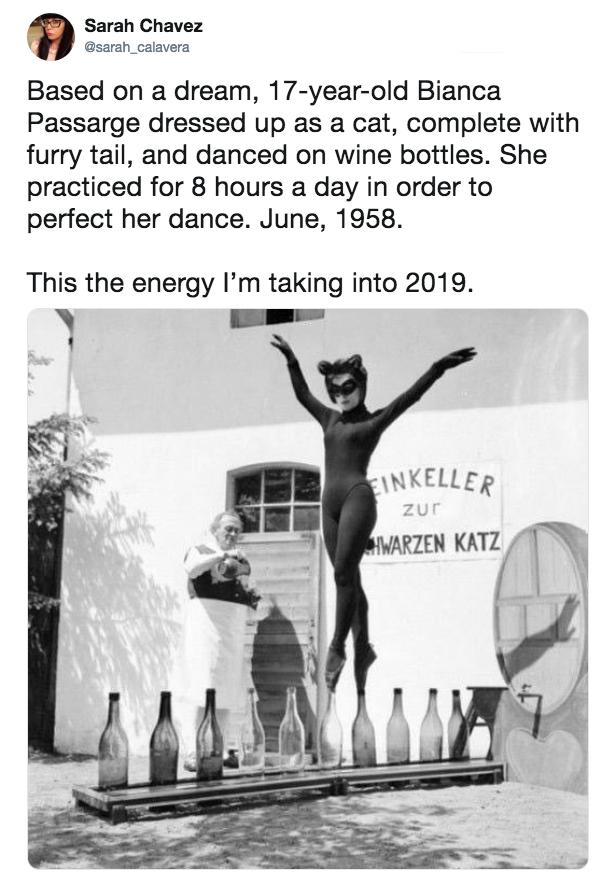 But I'm not going to argue with someone's vision of how they want their 2019 to pan out.
Everyone who's watched 'Birdbox' will know the deal.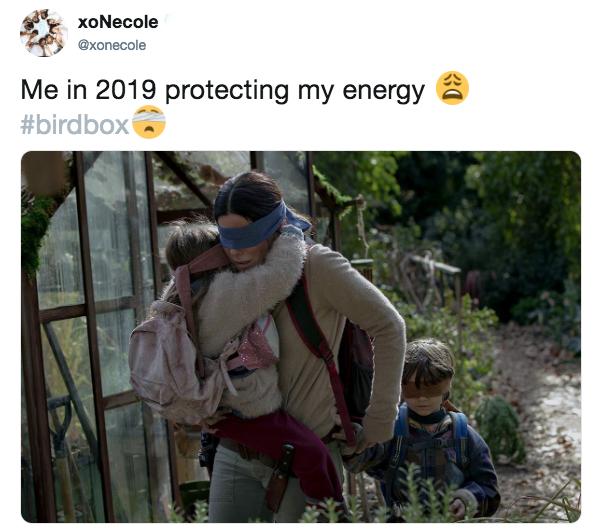 Way to make the movie seem just slightly less tense with this oddly positive meme.
She's EIGHT, people.

Sass and confidence for days.
I didn't even know they made these.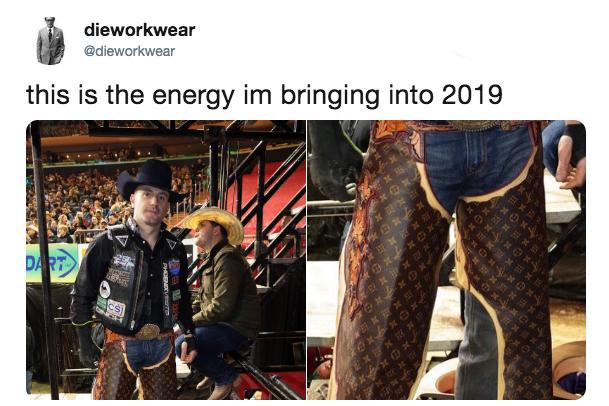 And I'm very happy they did. I've never cosplayed before and I probably never will, but if I eve get talked into doing it, he's who I'm going as.
Chihuahua's are a real vibe for 2019, apparently.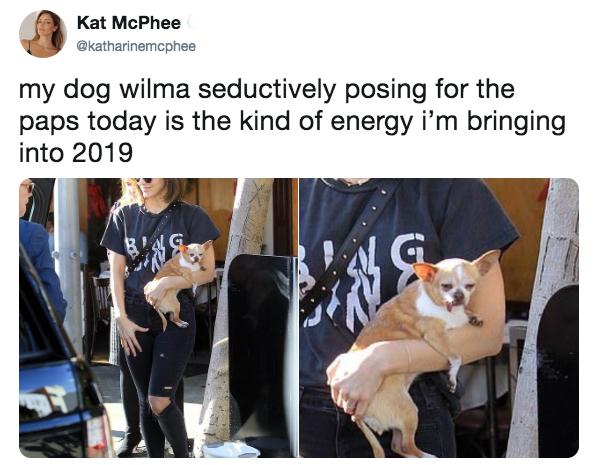 But there's a clear difference between the bedroom eyes of Kat McPhee's doggie and the "don't even think about it" glare of Hulk Hogan's pup.
And if you don't know what energy you're brining into 2019...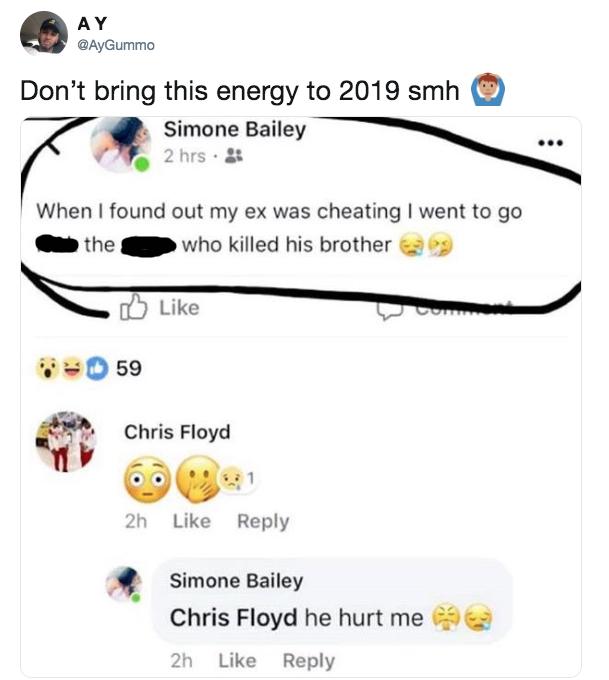 ...then you know darn tootin' which ones you should avoid. Don't be like Simone, ladies and gentlemen.