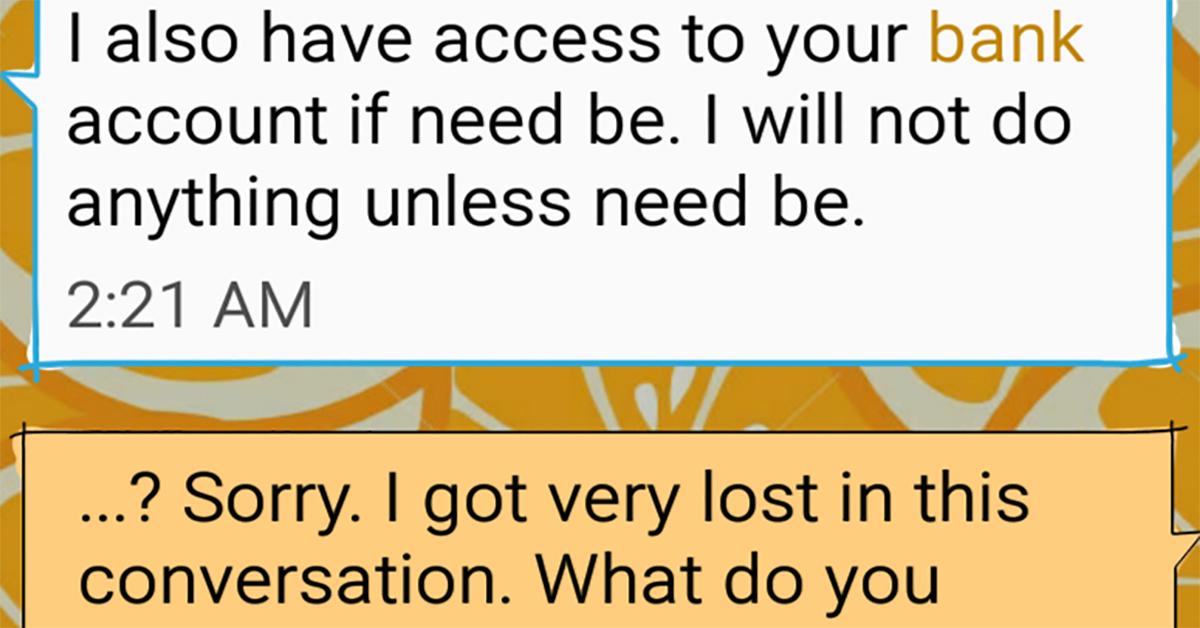 Girl Makes The Mistake Of Texting Her Ex Who Threatens To 'Hack Everyone She Loves'
Never text an ex, it's always a mistake. It may not seem like it at 3 a.m. after a few too many drinks, but it is. Just take this anonymous Reddit user, who decided to check in with her ex-boyfriend after she heard that he wasn't taking the break up very well and ended up getting 'hacked.'
Article continues below advertisement
"Checked in to see if ex was ok, he threatens to hack everything I love," the Reddit user explains. It all began with them clicking a dodgy link that her ex-boyfriend sent to her...
Article continues below advertisement
And then he went full psycho...
Article continues below advertisement
Article continues below advertisement
It didn't seem to phase her much, though.
Article continues below advertisement
Article continues below advertisement
The Reddit user is convinced that this is all for show, writing:
"I am 99.9% sure this is all bluff. I have taken precautions just in case (like documenting everything). Just for the record I am not scared. I just will not ever be talking to this individual again in the future."
And other users seem too think the same thing.
Article continues below advertisement
"I've met a lot of dumb wannabes.. but he puts all of them to shame."
While another shared a similar experience:
I once had a dude talking c--p to everybody in the party over Xbox, saying he was a millionaire at 17 after developing some next-level software. Quotes from him included:
""I have a house in America. Well, I say a house, it's actually a villa in Miami. I have my own business and I make a lot of money, even though I'm only 22."
"I get a lot of looks driving through Nottingham in a 1.2milllion pound car."
Me: "What kind of car do you have?"
"A McLaren. But then again, what kind of car DON'T I have? That's the better question. I have 27..."
"Richard Hammond bought his 1967 Mustang from me. That's my claim to fame."
"I might move to America soon. I have houses everywhere. Miami, Vancouver, Washington DC, LA..."
"You said you moved to America before, right? That's weird, I wouldn't expect you to have been able to move to America.."
"Well most people from your town aren't exactly well off.."
Rookie mistake was using his real name as his gamertag and talking about his girlfriend using her full name. I soon found him on Facebook as we had a mutual friend. Turns out he's one of those guys that takes photos of/selfies with expensive cars he finds in random parking lots. He also had a severely receding hairline, which was a nice touch.
Sounds like he isn't taking the break up very well.