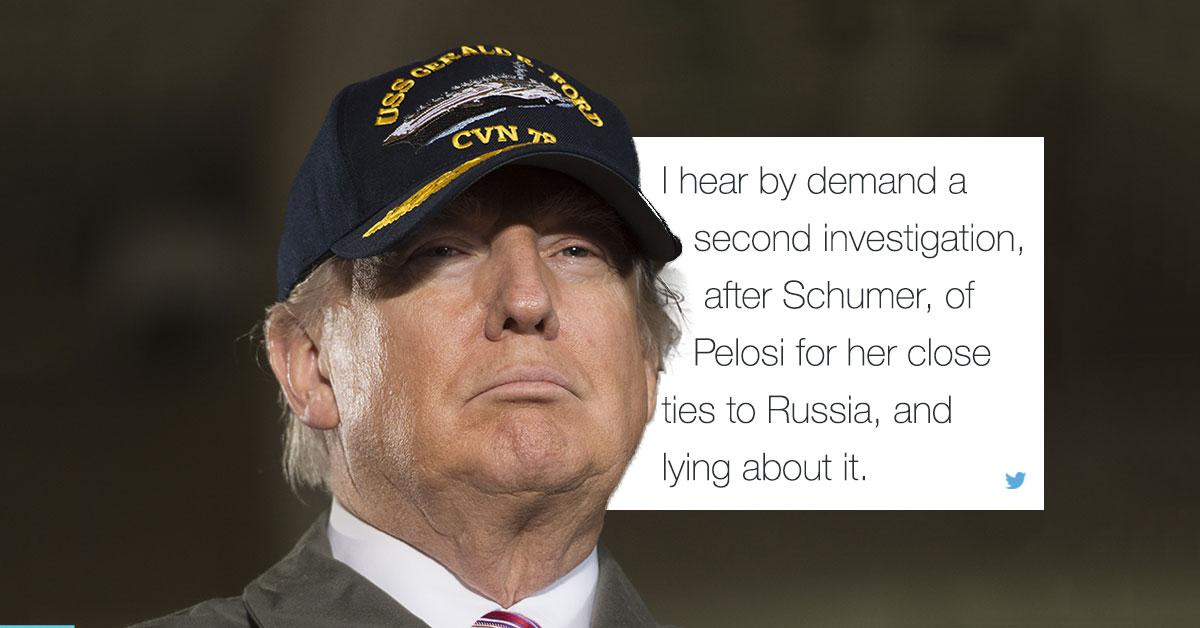 Donald Trump Misspelled This Word Twice In A Row And Americans Are Mortified On His Behalf
This morning, President Donald Trump took to Twitter to defend Attorney General Jeff Sessions after he recused himself from any investigation related to Trump's 2016 presidential campaign.
Article continues below advertisement
Sessions may have lied under oath by saying that he had no contact with Russian officials during the campaign when, in fact, he had two pre-election meetings with Sergey Kislyak, Russian ambassador to the United States.
His defense? Senator Chuck Schumer once had doughnuts with Vladimir Putin.
Article continues below advertisement
Later in the afternoon, the president took to Twitter again. This time to call for an investigation into Nancy Pelosi, Minority Leader of the House, for her ties with Russia. The problem? It took him three attempts because he can't spell "hereby." He kept spelling it as "hear by". Two words, with the first one using the spelling "hear" instead of the preposition "here".
We have to hand it to him for at least attempting (twice) to correct the error. There have been plenty of times he's made grammatical and spelling errors and let them stand as they are for posterity. And that doesn't even go so far as to mention the random capitalization and the occasional tweet that just seems to make zero sense.
We'll give him a little credit this time that the "hear by" error could have been a little trouble with voice-to-text, which can have trouble with compound words like this from time to time.
Article continues below advertisement
Attempt number one wasn't even close...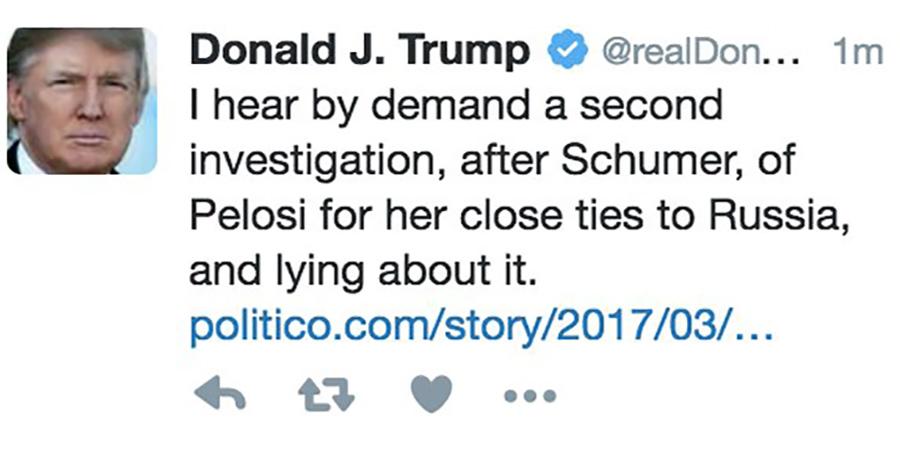 That tweet was quickly deleted and replaced with this one...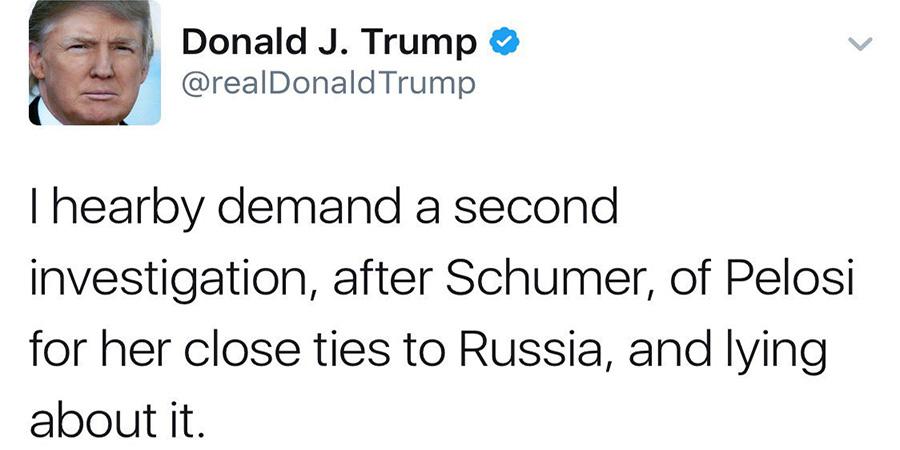 Article continues below advertisement
Still not there. But third time's a charm.
Ironically, this was right after a tweet about education reform.
Article continues below advertisement
Twitter was obviously not going to let this one go.
Article continues below advertisement
Article continues below advertisement
Article continues below advertisement