Police Officer Fired For Trying To Reenact A Scene From 'Training Day' While On Duty
A police officer was fired for reenacting a popular scene from the movie 'Training Day' while on duty.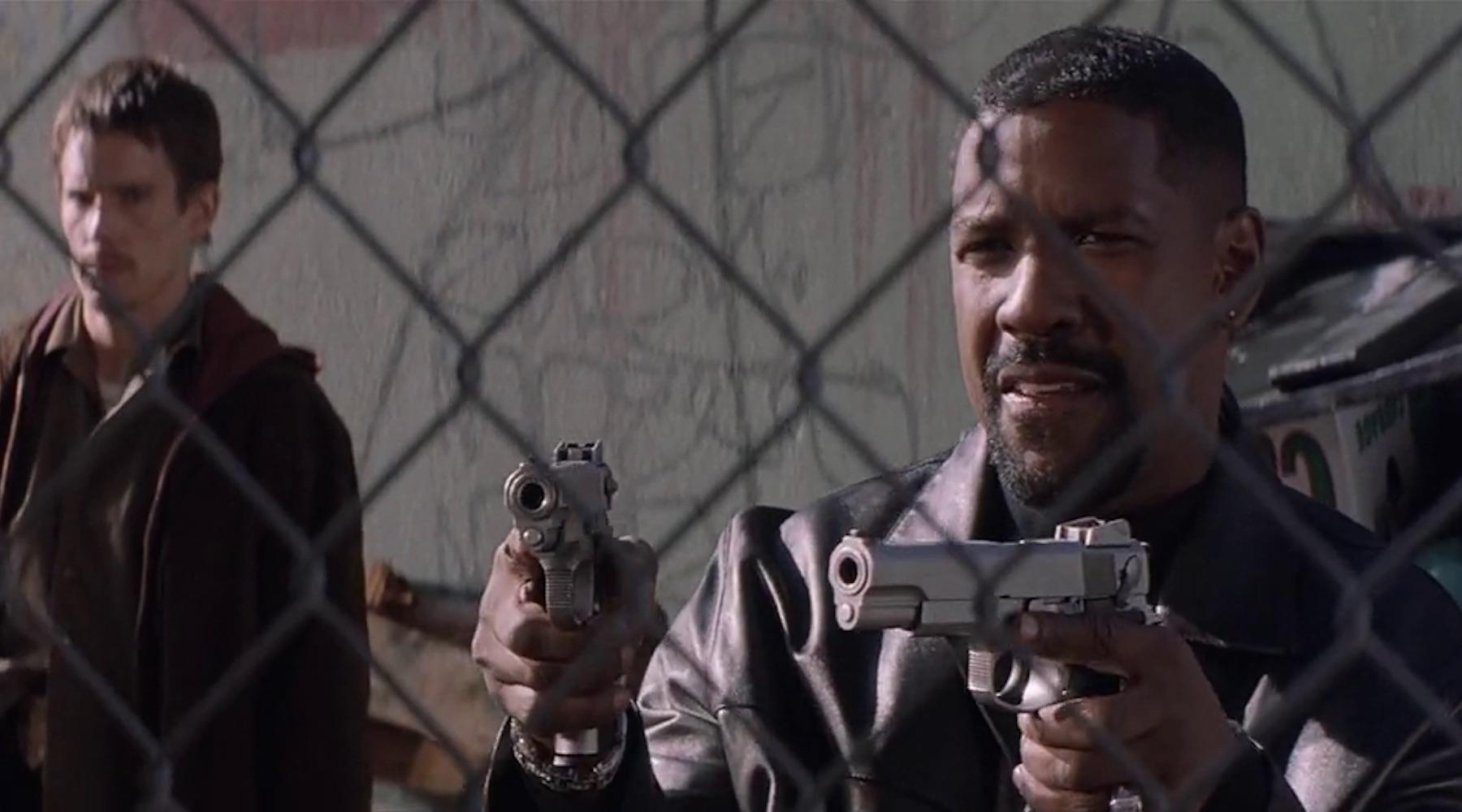 Being a cop can be very dangerous, but most of the time it seems to be like most jobs: kinda boring. Except you carry a gun and there are a lot of movies and TV shows about what risk takers people in your profession are. What a recipe!
One officer in Florida was spending too much time memorizing lines from fictional police confrontations and not enough time considering how to protect his pension. People magazine says that an internal affairs report from the Lake County Sheriff's Office revealed a cop named David Zipes pulled out his gun and taser in a parking lot on February 16, but not to stop a crime.
He wanted to share his Denzel Washington impression. Just a little something he'd been working on.
Article continues below advertisement
You may be familiar with the film Training Day, starring Washington and Ethan Hawke as a new recruit goes on the ride of his life with a corrupt officer. The movie is full of Washington hamming it up and brandishing guns in a threatening manner—basically the opposite of what a good police officer should do. I mean, that's the whole premise of the film! He's a bad cop!
The particular scene Zipes went for was when Washington's character confronts a rapist in an alleyway, rubbing two guns together. Besides being irresponsible and dangerous, it's also not a very effective way to use a gun. They're not matchsticks.
Article continues below advertisement
The Daily Commercial reports that Zipes admitted to brandishing his weapons and was let go in April. He said he was "just trying to be funny" and to "fit in," which is sad as hell. You are a grown man with a firearm! Invite people to a game night, or something.
But don't feel too bad for him. This was only one of four incidents that Zipes was being investigated for. He also allegedly pulled a knife on another deputy for making "a Jewish reference towards him," whatever that means, and threatened his deputy trainee with a Taser "spark test" to see if they'd flinch, and is known for using racial slurs.
Allegedly, he also almost pulled his gun on a pizza delivery guy, again "as a joke." Someone should tell this guy that prop comedy is terrible.
Article continues below advertisement
Following the February incident, Zipes supposedly confronted the trainee he'd been directing all this weird acting at, demanding to know if she would tell on him. She did, obviously. She told investigators that she was upset that all the other deputies seemed to accept Zipes's behavior as normal. That's the scariest part of the whole story, in my opinion. Not only does this guy think he's living in a movie, so did all the officers around him. That sounds very dangerous indeed.