Donald Trump Tried To Dominate The French President's Handshake And Got Trounced
Donald Trump's handshake and the psychology behind it have made news recently, and the president of France was very well informed when they finally met.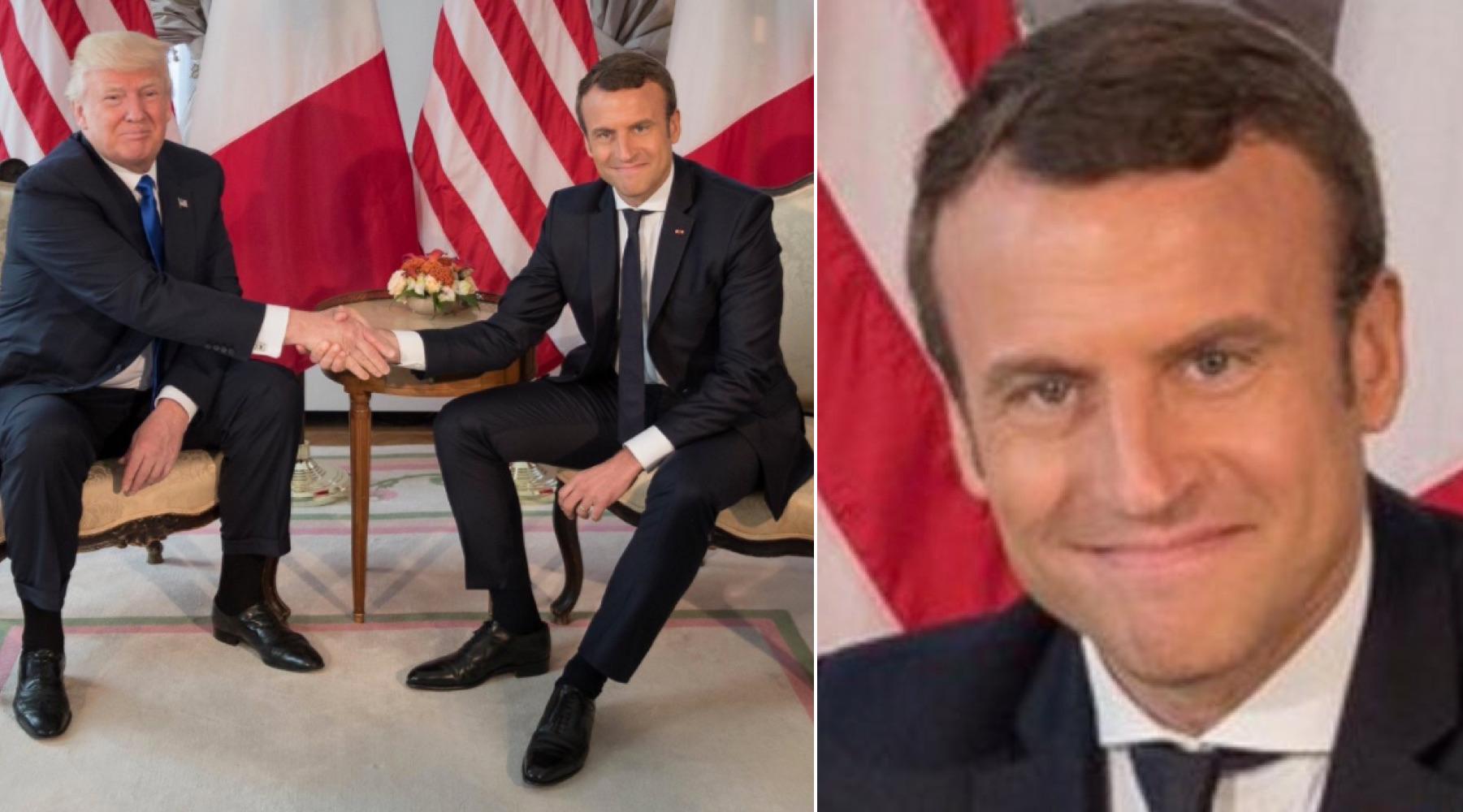 Body language says a lot about people, and perhaps even more so when it's dissected by the masses while it's captured live and broadcast to hundreds of millions of people throughout the world. The body language and gestures of world leaders are especially documented because it's generally a reflection of how the two countries interact with one another. Donald Trump's handshakes have been pretty aggressive from the get go and have been referenced and broken down by doctors, psychologists, and worst of all, media pundits across the globe. They assign layers to the move, perhaps more common in business negotiations than it is when it comes to meeting world leaders, and other world leaders have had to prepare to not be one upped by the new American President, with very few being able to successfully not be pulled off their feet during their first physical encounter with the man and his office.
Now, Donald Trump has been on an international tour to meet other world leaders and has pulled the power move several times over already on foreign soil with a one hundred percent success rate thus far. Until now.
On Thursday morning, Donald Trump continued his tour out of the country in Brussels, where he met France's newly elected president, Emmanuel Macron. Donald Trump is notorious for seemingly trying to dominate people with aggressive handshakes. In a video of their interaction, it looks like Macron came prepared to crush Trump into submission:
Article continues below advertisement
Hmm, looks like Trump didn't have the "stamina" he thought he did. A close up:
Article continues below advertisement
Trump and other European leaders are gathered to talk about NATO, and you can see that Trump rallied and tried to catch Macron in a handshake again. Round two. Macron greets everyone else normally, but then when he goes in for another handshake with Trump, it appears to be a fight to the death:
Article continues below advertisement
From what I know, the meeting in general was kind of a disaster, because Trump spent the day chastising NATO members about what they "owe" for "protection," though he refused to commit to NATO provision Article 5, which guarantees mutual defense amongst NATO members. You can see the crowd rustling in disbelief as he lectures them like he's at his first babysitting gig:
Article continues below advertisement
Do you think Trump's feeling insecure at this point? I don't know, but here's a clip of him seemingly shoving another NATO member behind him: