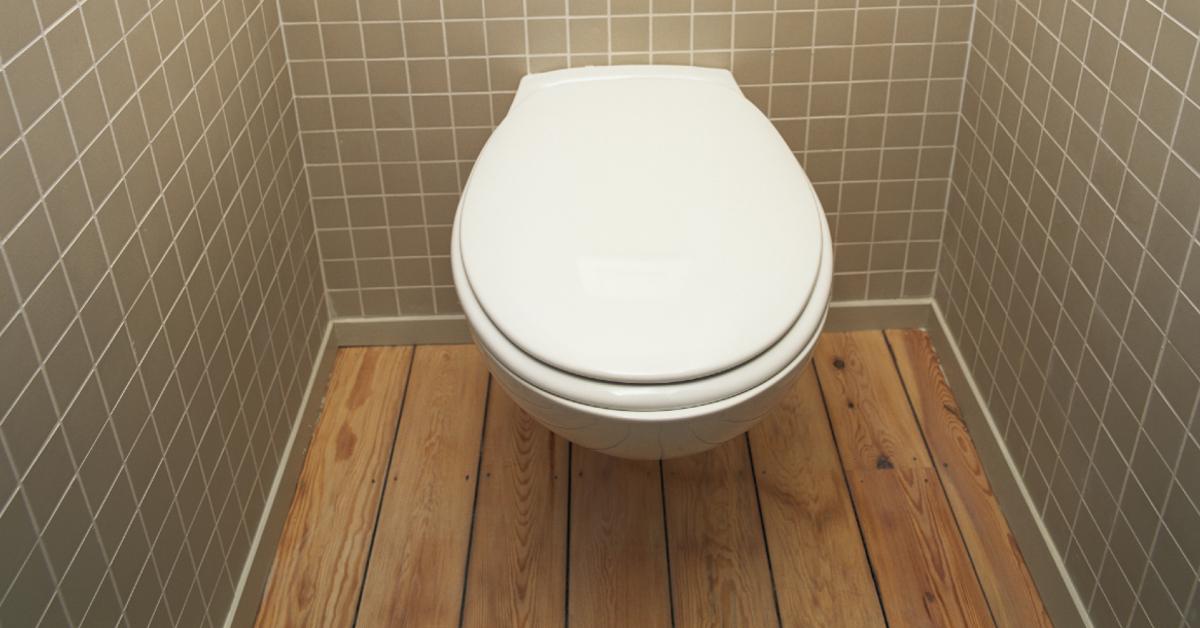 TikTokers Are Dragging This $2 Million Home for It's Strange Toilet Placement
If you're designing a home that you eventually would like to sell down the line, there are a few things you should probably keep in mind. One, make sure that you're buying it in an area where people actually want to buy homes. This, of course, requires more capital, but if you're in the position to make that happen, then go for it, especially with what the cost of housing in the United States is headed today.
Article continues below advertisement
And when it comes to the layout, fixtures, and overall aesthetic of your home, you're probably best served by not straying too far from whatever cues are dominating the HGTV landscape. So open concepts, neutral colors, and commonly desired features like a kitchen island, barn-style sinks, and dark-colored wood flooring will probably be your best friend.
Sure you can add a little pizzazz to your home, but anything that's a little too custom will probably turn away potential buyers. Is it objectively awesome to turn your entire basement into a ball pit? Yes. Adding a fireman's pole from your bedroom to the kitchen? Absolutely. Various pull-up bars all throughout the house so you can bust out a ten clip no matter where you're at in the home? Duh.
But that probably won't get your home sold. Neither will a strange toilet placement.
Article continues below advertisement
But that's exactly what the owner of this one, rather slender $1.95 million Toronto home is sporting. And folks are finding the location of the commode in this house to be so strange, that it started going viral on TikTok because its location is, well, kind of baffling. And a little bit gross.
Article continues below advertisement
Kevin Trudel, a realtor who works for Real Estate Bay Realty Ontario is currently repping the property which is located in Toronto's Little Portugal area and is well aware of the effect that the bedroom's toilet is having on folks who see it for the first time.
Article continues below advertisement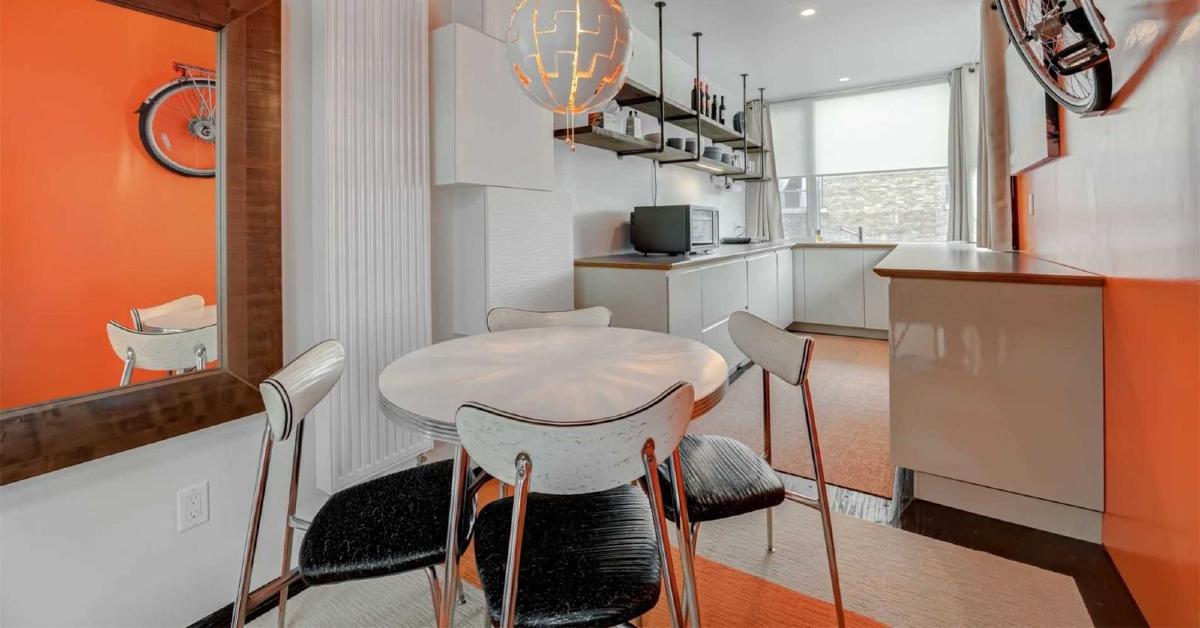 "Yes, the toilet in the bedroom is … the most [talked-about] topic of this house. The original plan was to separate the toilet with a wall. For such reason, the seller decided to leave it open since he lives alone and [hadn't] built this property for resale at the time."
Article continues below advertisement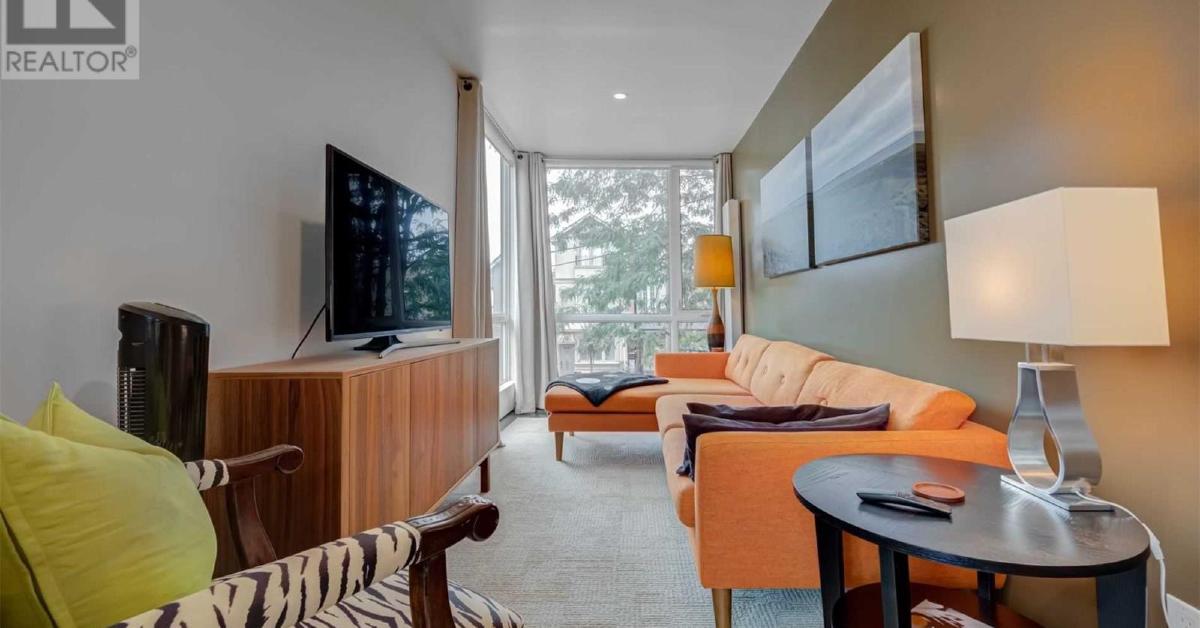 So, according to Trudel, the owner was totally fine with having an open-air can just hanging off of a wall staring at him just a few feet from his bed. Yes, there's a nightstand for separation, but imagine dropping a fat deuce right before bed, wiping, and then taking two steps to tuck yourself in. It just doesn't seem right, and many TikTokers agree.
Article continues below advertisement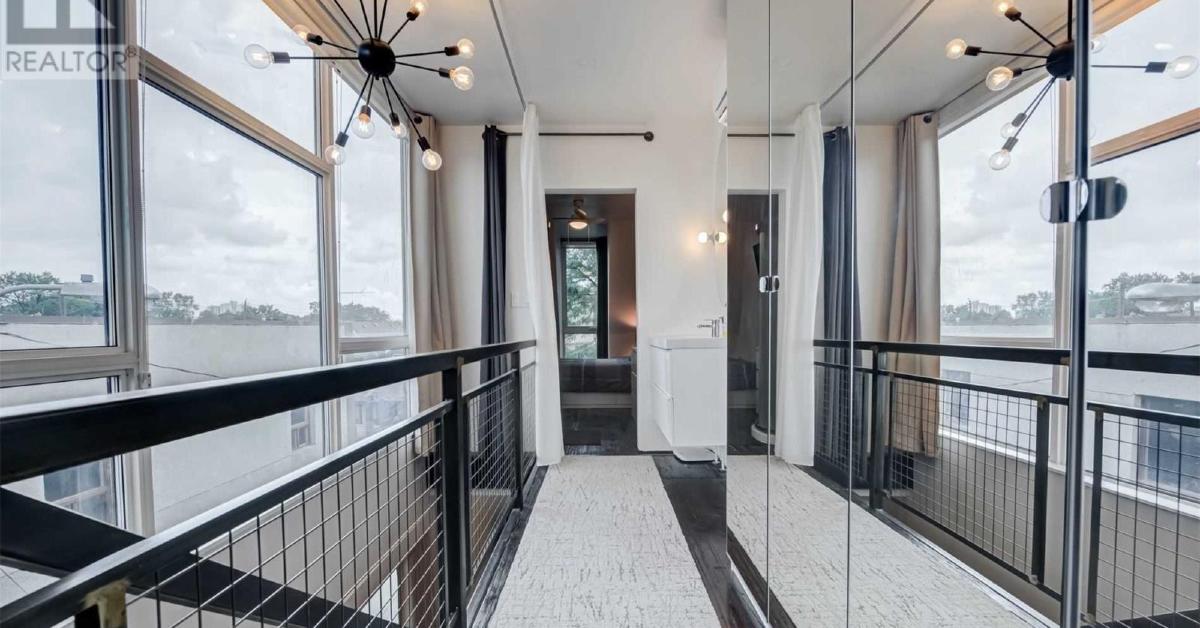 Kevin added that if someone was interested in purchasing the home and they don't want a floating chamber pot within spitting distance of their mattress, that the owner would be fine with putting up a wall to separate the crapper from the rest of the room.
Article continues below advertisement

"That being said, the seller is open to build a wall if the new purchaser wants it," the realtor said. As much attention as the toilet is getting, however, other aspects of the home have come under close scrutiny, namely its overall dimensions.
Article continues below advertisement

The house appears to be very narrow, or as one TikToker called it, "a hallway." It sports massive paneled windows and what appears to be a modern aluminum exterior that sits on a concrete foundation.
Article continues below advertisement

"The exterior size of the house does not reflect … the feeling you have once you are inside. The second and third floors have lots of floor-to-ceiling windows, and [prospective buyers] viewing the property all agreed how comfortable it actually feels once you are inside — especially the main living room and the large kitchen areas," Kevin said.
Article continues below advertisement

If you were looking to buy a place in Toronto, would you drop nearly $2 million on a home like this?