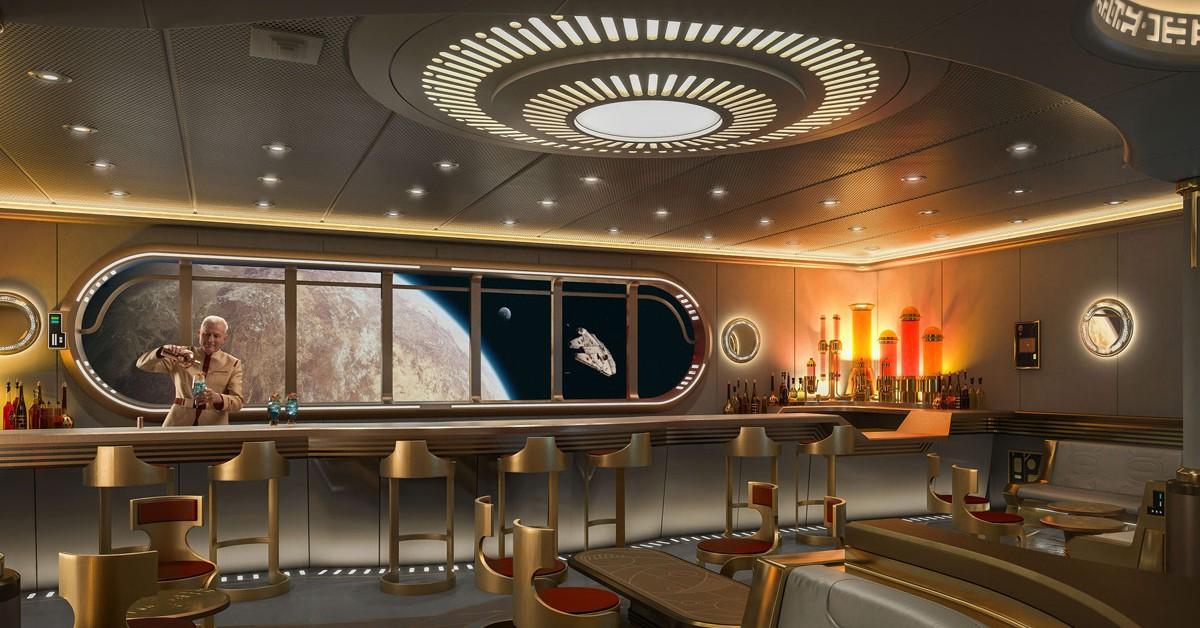 Would You Buy This $5,000 'Star Wars' Themed Cocktail for the Padme in Your Life?
Would you bolt if your date asked you to foot the bill for a $5,000 Star Wars cocktail? The elusive drink can only be ordered exclusively at the Hyperspace Lounge, a Star Wars themed bar on the new Disney Wish cruise ship.
And yes. The drink is actually $5,000.
Article continues below advertisement
Twitter went wild with jokes after news of the cocktail's exorbitant price tag went public. So what is the drink in question called? What ingredients could possibly justify such a hefty bar tab that only Princess Leia of Alderaan herself could afford?
Here's what we know about what Disney Wish describes as the, "galaxy's rarest and valuable cocktail."
What in the Dark side is a Kaiburr Crystal cocktail made of, anyway?
The answer? Mystery, with a huge side of money. Disney's infamous new drink is called the Kaiburr Crystal.
The name is an homage to Kyber crystals, the power source of lightsabers in Star Wars canon.
Article continues below advertisement
Based on the video shared by Spectrum News 13 journalist Ashley Carter, the Kaiburr Crystal cocktail actually appears to be a set of four shots, all decadently served in a Camtono container that emits a cold steam when opened.
Article continues below advertisement
Disney has been more secretive about the ingredients of the Kaiburr Crystal cocktail than the Empire was with Darth Vader's past. However, the mystery of the Kaiburr Crystal recipe simply inflamed the vast array of jokes about what could possibly justify the cost.
Article continues below advertisement
Article continues below advertisement
Other highlights from the Hyperspace Lounge's cocktail menu may not grant you the same kind of Instagram clout that you'd get posting about drinking the Kaiburr Crystal cocktail, but at least the bill won't make you want to take a trip down to the Dark side.
According to the Mickey Blog, the Rumchata-based Mustafar cocktail will only set you back $16 dollars. Other reasonably priced options (in comparison to $5,000 anyway) include the Chancellor for $20, or the $20 Tatooine, described as being made from, "Bantha hides mashed with fermented grains."
Unlike Han Solo in A New Hope, we're certainly not shooting first on this one.