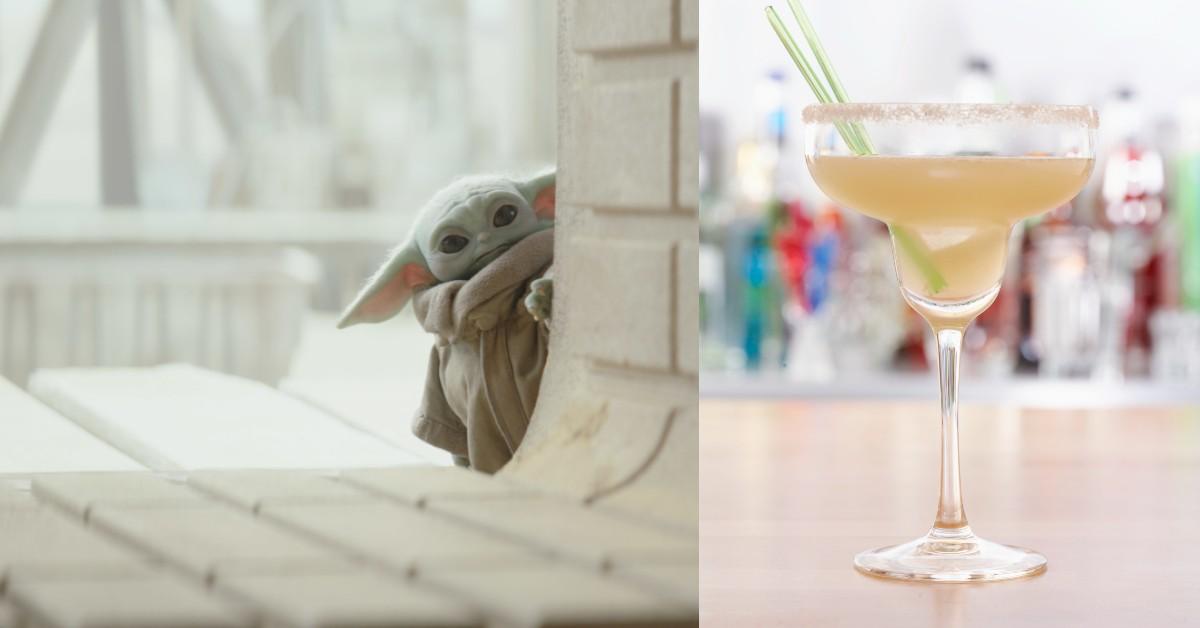 We Combed the Galaxy for Some Fun DIY 'Star Wars' Cocktails You Can Make at Home
Hello there! We've searched the galaxy for the best Star Wars-inspired cocktails to make for your next rewatch of the original trilogy, a fun Star Wars-inspired date night, or for something to sip when debating the finer points of Star Wars canon on Reddit (Han shot first, end of story)!
Let's start by traveling to the sand-filled planet of Tatooine.
Article continues below advertisement
Mix up Luke's favorite: the Blue Milk of Tatooine.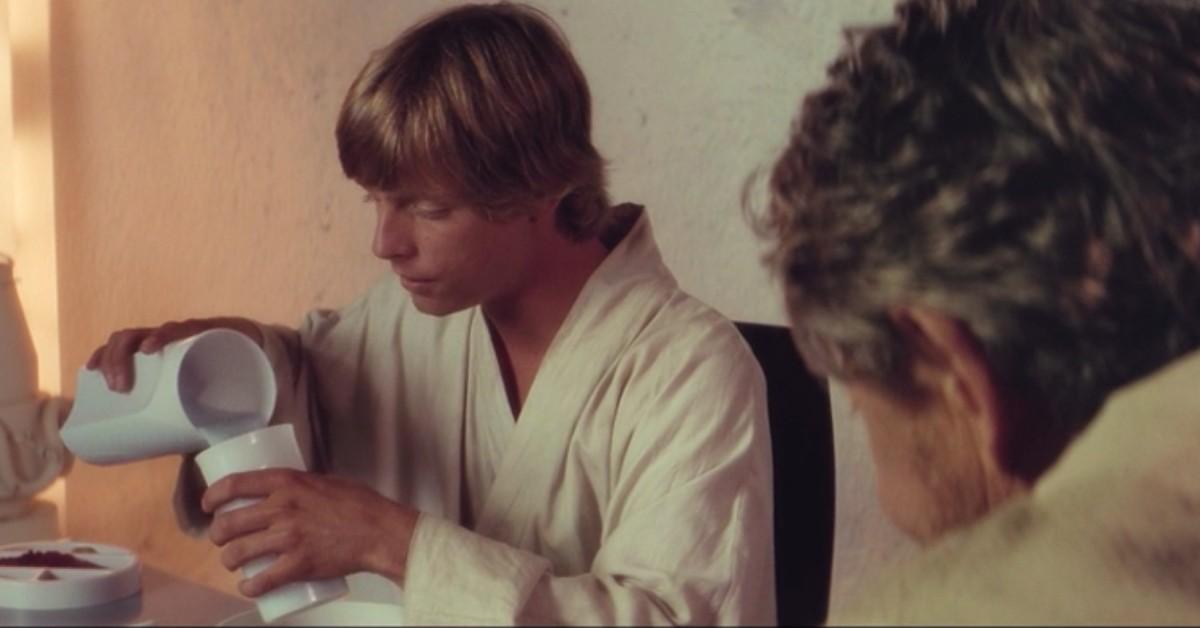 We had to start with a boozy spin on Luke Skywalker's favorite blue milk! This recipe, created for Liquor.com by L.A. bartender Karen Grill, requires 2 oz of gin, 0.5 oz of blue curaçao, 1 oz cream of coconut, 0.75 oz of freshly squeezed lime juice, 0.75 oz of pineapple juice, 0.5 oz of Giffard vanilla syrup, and 0.5 oz of orgeat.
Simply combine all of the ingredients with ice in a shaker and shake until the cocktail is colder than the planet Hoth. Strain into a Collins glass and enjoy!
Han would shoot first to get the recipe for the Flying Solo.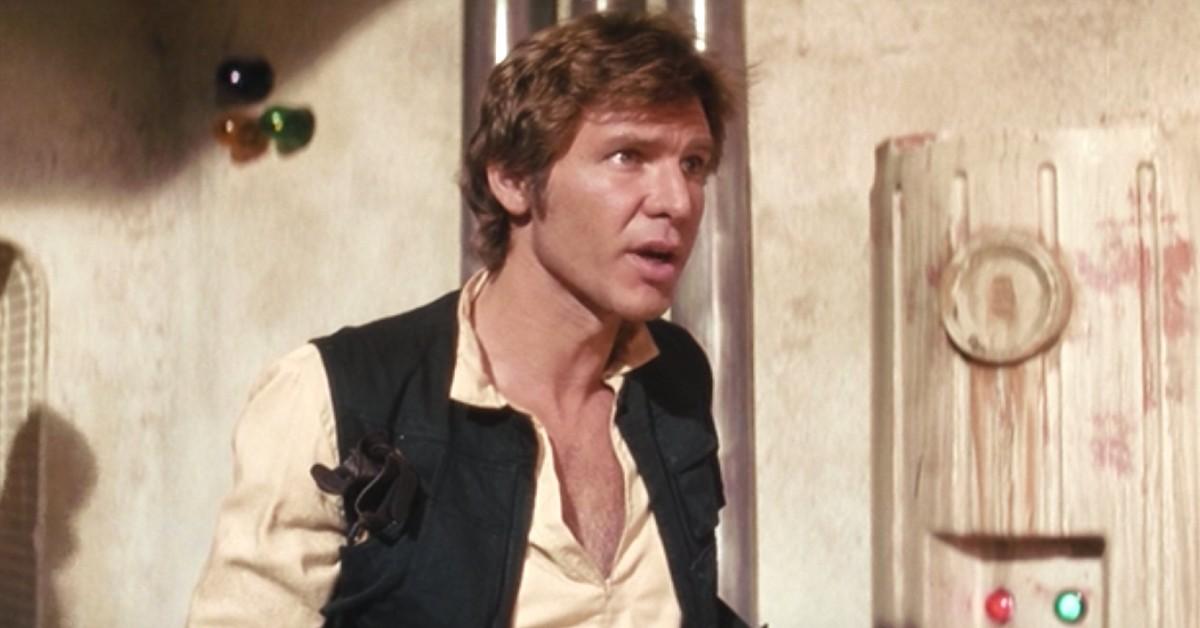 You love Han Solo? We know. Indulge in a drink dedicated to Star Wars' resident scoundrel with the Flying Solo cocktail crafted by Louis Hersch.
What you'll need for this cocktail is 1.5 oz of tequila (the recipe suggests Partida blanco), 0.5 oz of agave nectar, 0.5 oz of freshly squeezed lemon juice, 1 oz white Zinfandel, and a lemon wheel for garnish. Combine the tequila, agave, and lemon juice in a cocktail shaker. Strain into a rocks glass filled with ice and float the white zinfandel on top. Garnish with a slice of lemon.
Article continues below advertisement
Serve up this Baby Yoda cocktail for the Mandalorian in your life.
It was hard not to see Baby Yoda/Grogu-inspired cocktails all over social media when Season 1 of The Mandalorian debuted. Din Djarin's adopted green son continues to steal our hearts every time he makes an appearance.
We particularly loved this Baby Yoda recipe from the Tipsy Bartender. Combine 1 oz white rum, 0.5 oz spiced rum, 0.5 oz melon liqueur, a splash of blue curaçao, and 3 oz of pineapple juice in a cocktail shaker with ice, then strain into a coupe glass. To ensure the full effect, tie a napkin around the stem of the glass, add two grapes into the drink to create Baby Yoda's eyes, and finish with a lime wedge on each side of the glass for his ears.
Add a float of dark(side) rum and enjoy. But make sure to snap a pic first!
Article continues below advertisement
Give in to the dark side with this Red Lightsaber libation.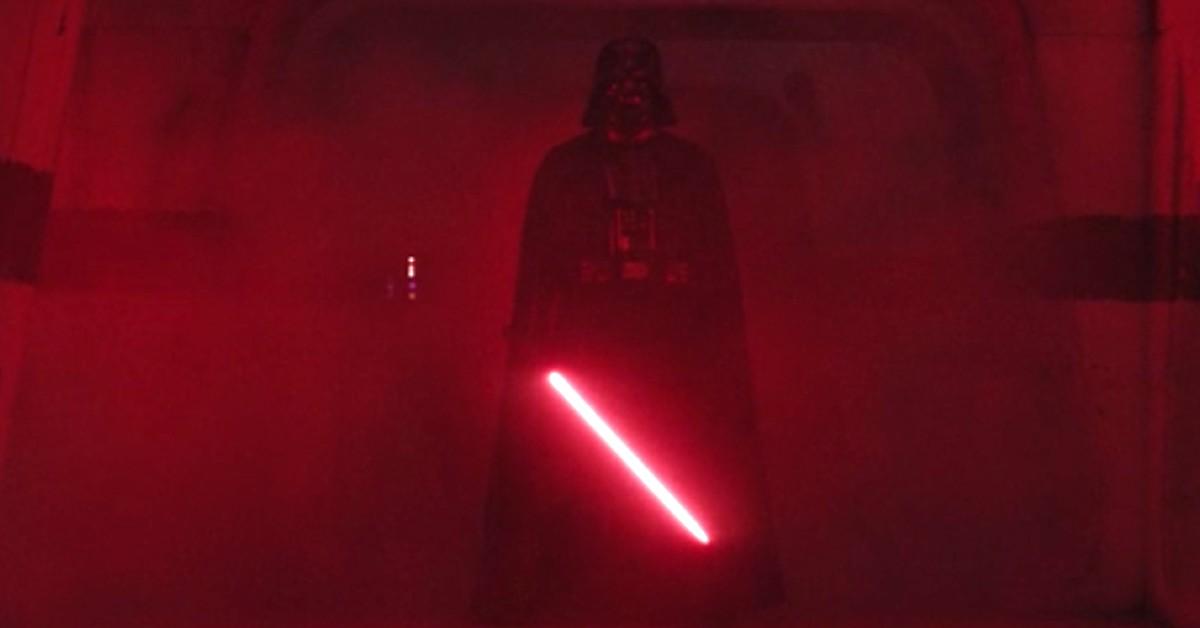 Sometimes it's good to be bad. Indulge in your dark side with the Red Lightsaber cocktail from JaMonkey. The recipe calls for 1 oz of tequila, 0.5 oz of brandy, 1 oz of pomegranate liqueur, 1 tsp of grenadine, 2 oz of sprite, and 2 tsp of edible black shimmer dust.
Create an evil sugar rim that would make Darth Vader proud by rimming a glass with simple syrup and dipping the rim of the glass into the edible black glitter. Next, combine the tequila, brandy, pomegranate liqueur, and grenadine in a cocktail shaker. Shake the ingredients to chill and pour the mixture into a rocks glass with ice. Top with the sprite and sprinkle the drink with some extra shimmer dust for a garnish that'll be the talk of the galaxy.
Article continues below advertisement
Speaking of Darth Vader...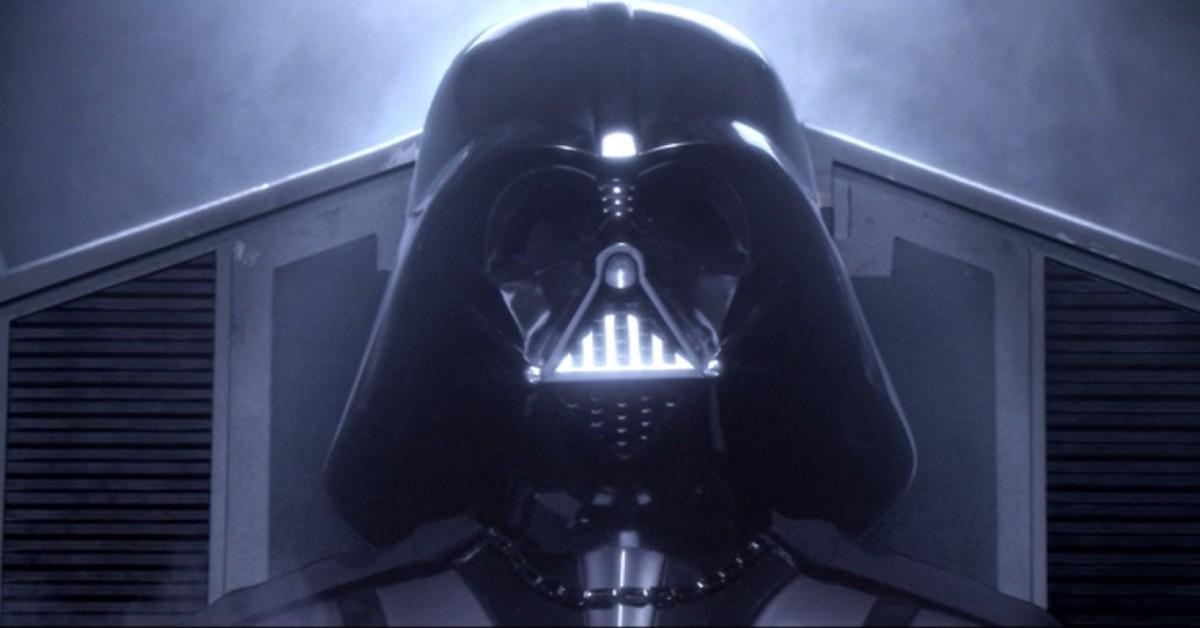 Of course, we had to include a Darth Vader-inspired cocktail, courtesy of Drinks and Co. Just like the Sith lord himself, this cocktail is strong and gets straight to the point. For the Darth Vader, all you'll need is 2 oz of vodka (the recipe recommends Outer Space vodka for extra authenticity), 1 oz of blue curaçao, and 1 oz of Chambord liqueur.
Article continues below advertisement
Chill a martini glass for at least half an hour before you serve this cocktail. When you're ready to enjoy a taste of the dark side, combine the vodka, blue curaçao, and Chambord in a cocktail shaker. Pour into your chilled martini glass and garnish with the fruit of your choice. (Just no sand!)
May the Force be with you, Star Wars fans.