'I Am Your Father' — Darth Vader Almost Never Knew That Leia Was His Daughter
Luke Skywalker and Darth Vader are pop culture's most famous father-son duo. But Leia is also Vader's daughter — and he almost never knew it.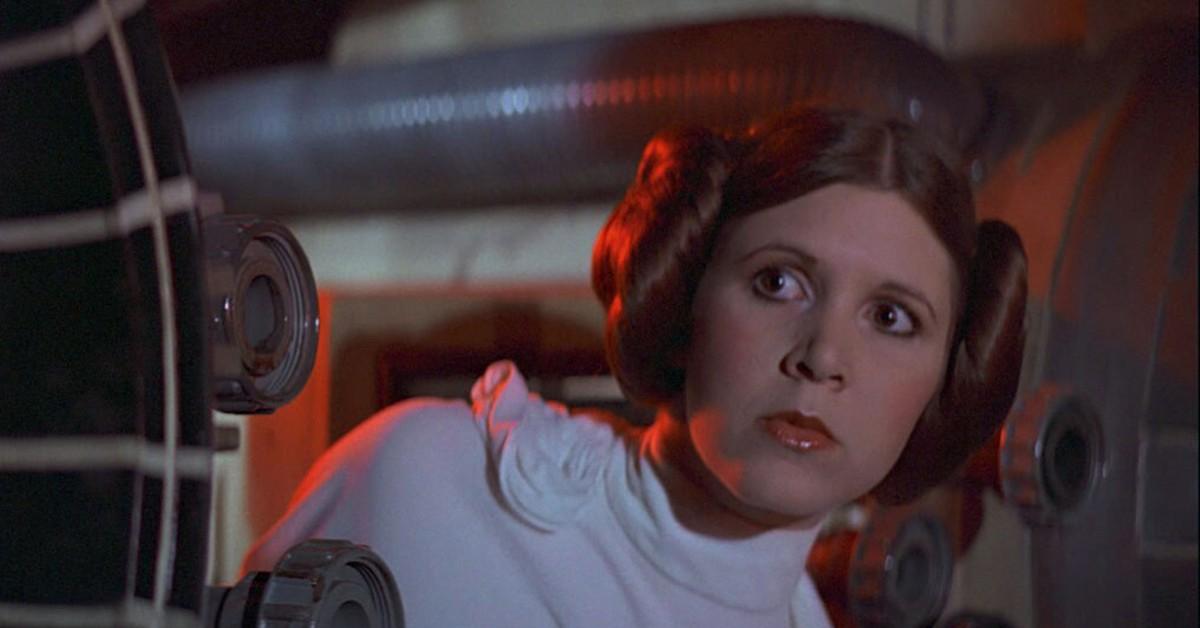 Even if you're a casual Star Wars fan at best, you know Darth Vader's most famous line: "I am your father." It's been referenced in and outside pop culture for decades, and therefore it's no secret that Luke Skywalker and Darth Vader are related.
But Luke isn't the only Skywalker descendent alive during the Galactic Civil War. Princess Leia Organa of Alderaan, despite having a different last name, is also technically a Skywalker. She's the twin sister of Luke, both born at the end of the Clone Wars and the beginning of the Galactic Empire. The two were immediately separated at birth — but does Vader ever find out the truth?
Article continues below advertisement
Vader doesn't know he has children in 'A New Hope.'
When Vader and Leia interact in A New Hope, Vader doesn't yet know he is her father. In fact, at this point in the story, Vader doesn't even know his children are alive at all. He assumes, based on what the Emperor told him in Revenge of the Sith, that the child he knew about before turning to the dark side had died along with his wife before she gave birth to Luke.
Sometime between A New Hope and the iconic meeting between Luke and Vader in The Empire Strikes Back, Vader discovers his son is alive. He then embarks on a quest that would ultimately fail: Convincing his son to join him in ruling the galaxy.
Article continues below advertisement
Vader discovers Leia is his daughter because of Luke.
The "I am your father" line in TESB was Luke's first time hearing that Vader and his father were one and the same, and didn't actually come to accept it until Master Yoda confirmed their link in Return of the Jedi.
Even still, Vader continued to believe Luke was his only offspring even after discovering his son was alive. It's not until Return of the Jedi, when Luke confronts Vader and the Emperor in the third act of the film, that the Sith Lord realizes his son is there to protect his twin sister. Luke had only recently discovered the two were siblings and, even more recently, had revealed their connection to the princess.
Vader likely sensed their emotional bond through the Force when speaking with his son. Luke momentarily gives into his anger when Vader suggests Leia could be turned to the dark side, showing how much he cares for her despite only knowing they were related for a short time.
Article continues below advertisement
Leia might be the reason Vader is redeemed.
At the end of his life, Vader's final words to Luke are: "Tell your sister, you were right." Before confronting their father, Leia told Luke she believed there was still good in Darth Vader and that he could be brought back to the light — the same thing their mother told Obi-Wan Kenobi in her final moments. Both women were right; Through the undying love of father, son, and daughter, Vader — Anakin Skywalker — was redeemed.
In the years following the fall of the Empire and the rise of the New Republic, Leia was forced to confront her dark family history. By then, it was widely known that Luke and Leia were brother and sister, but their relation to Vader was a pretty well-kept secret … until it wasn't.
The moment the galaxy found out they were the children of a Sith Lord nearly ended Leia's political career. However, she came to embrace where she came from and continued to fight for the good of the galaxy for the rest of her life.