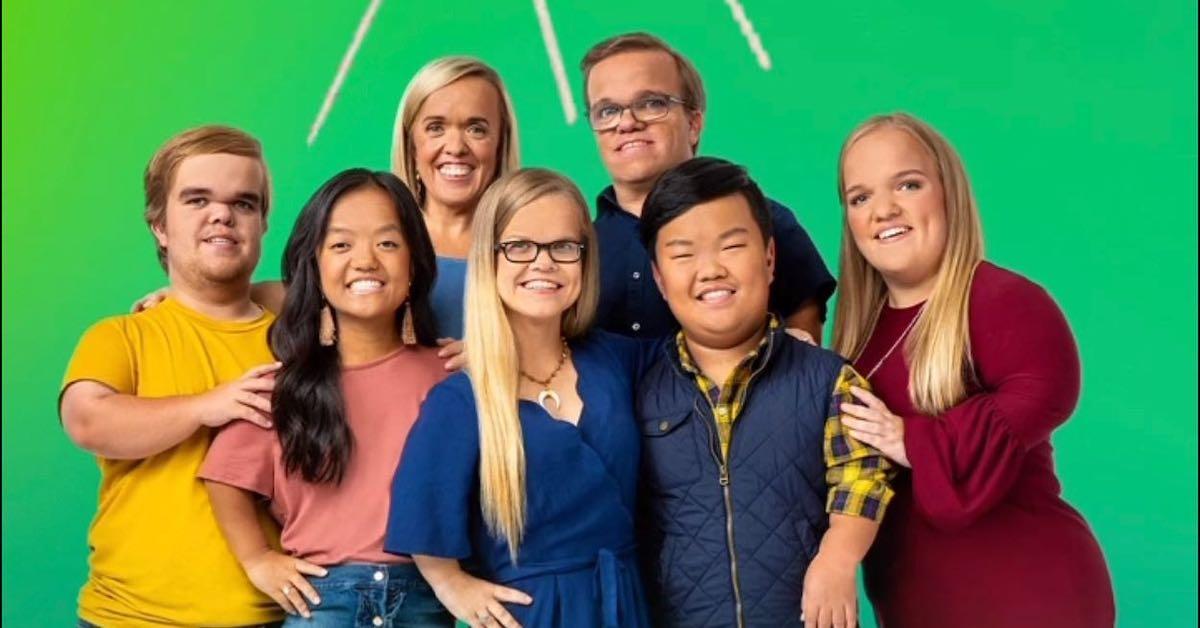 '7 Little Johnstons' Has Been Renewed for Season 12 — When's the Premiere Date?
Since TLC's 7 Little Johnstons first aired in 2015, the reality show following the big family of little people has cranked out new seasons as fans flock to the network for more. Season 11 of the series recently aired on TLC, following the family as they took in a Finnish exchange student, Joose, who is also a little person.
Article continues below advertisement
But rumors started circulating in early 2022 that the long-running series is potentially on the network's chopping block. As different television networks have been canceling much-loved series at an alarming rate, many are wondering if the Johnston family could be next. So has TLC canceled 7 Little Johnstons or renewed it for Season 12? Keep reading to learn more.
Article continues below advertisement
Has '7 Little Johnstons' been canceled?
Fans quickly became worried about the fate of the show after teenager Emma Johnston conducted a Q&A on her Instagram in early 2022. During her session, one fan asked if she knew anything about potential new seasons for the show. "Hint hint hint," Emma said to the fan before diving into her answer.
Emma and her family are reportedly in the process of filming 20 more episodes and then "that [is] it." If you look at the show's season history, you'll notice that most of the seasons are no more than 10-episodes long.
While Emma didn't necessarily confirm that the family's reality show was coming to an end, this information about their filming seems to suggest they may be doing their final filming session before saying goodbye to TLC. This suggests fans should expect 7 Little Johnstons to have a Season 13 as well.
It's also entirely possible that this indicates the family is filming 20 more episodes that they know of, and should the show be picked up past that point, they'll begin filming again.
Article continues below advertisement
Has '7 Little Johnstons' been renewed for Season 12?
Yes! TLC has announced a premiere date for Season 12 of 7 Little Johnstons: It will return on Aug. 16, 2022 at 9 p.m. EST.
Under Emma's "Seven J's" highlight reel on her profile, there's a mirror selfie post of her and her sister, Anna Johnston, with the caption "Back to work" and clapper board emoji that was posted the week of March 7.
Article continues below advertisement
To keep up to date on what's next for the family, follow them online, as they frequently share details of the show on their social media accounts.