A History of Aaron Carter's Drama With His Mom Ahead of the 'Marriage Boot Camp' Premiere
Aaron Carter's On 'Marriage Boot Camp: Family Edition' with his mom, and the two have a long history of issues together. Details on their past.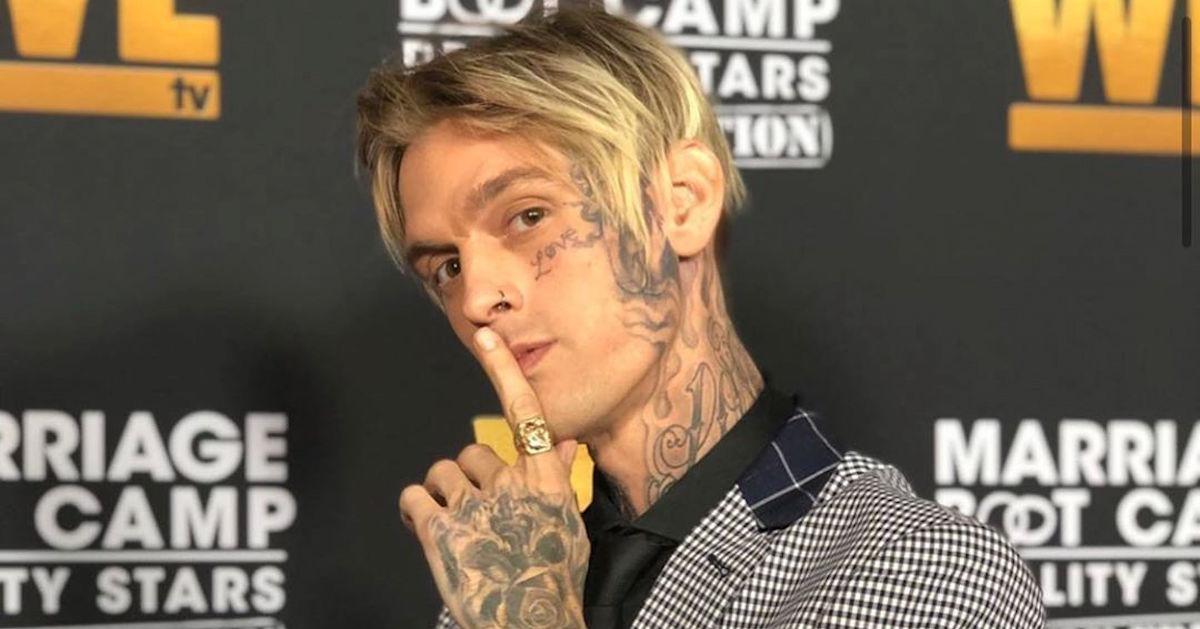 Being a contestant on WEtv's Marriage Boot Camp: Reality Stars is usually a sign of one of two things: a desire to prolong a reality TV career, or the fact that there are deep-seated family issues that need the help of experts. Aaron Carter and his mom, Jane Carter, are set to appear on Marriage Boot Camp: Reality Stars Family Edition, and many fans aren't aware of the long history of drama that has plagued the entire family.
Article continues below advertisement
With Aaron's singing career beginning before he was even a teenager, he's had a lot of resentment toward his mom for his upbringing. The recent revelation of Jane's alcoholism has also added another layer of complexity to the Carters. Why is Aaron on Marriage Boot Camp with his mom? We're breaking down the history of issues, which began on tour buses when Aaron was just a kid.
Why is Aaron Carter on Marriage Boot Camp?
While some other seasons of the show have revolved around romantically involved couples who aren't always getting along, this season will focus on familial issues. Aaron has been in the news lately for his social media antics, including his recent decisions to get a face tattoo of Rihanna and allegedly move away to Canada.
Article continues below advertisement
He's also been accusing his brother, Nick, and twin sister, Angel, of abuse that stemmed from when they were kids. Angel and Nick recently got restraining orders against Aaron, because he allegedly had thoughts of killing children, and the two have young kids.
In order to fully understand Aaron's issues with Jane, we have to go back to early in his career, to the year 2003.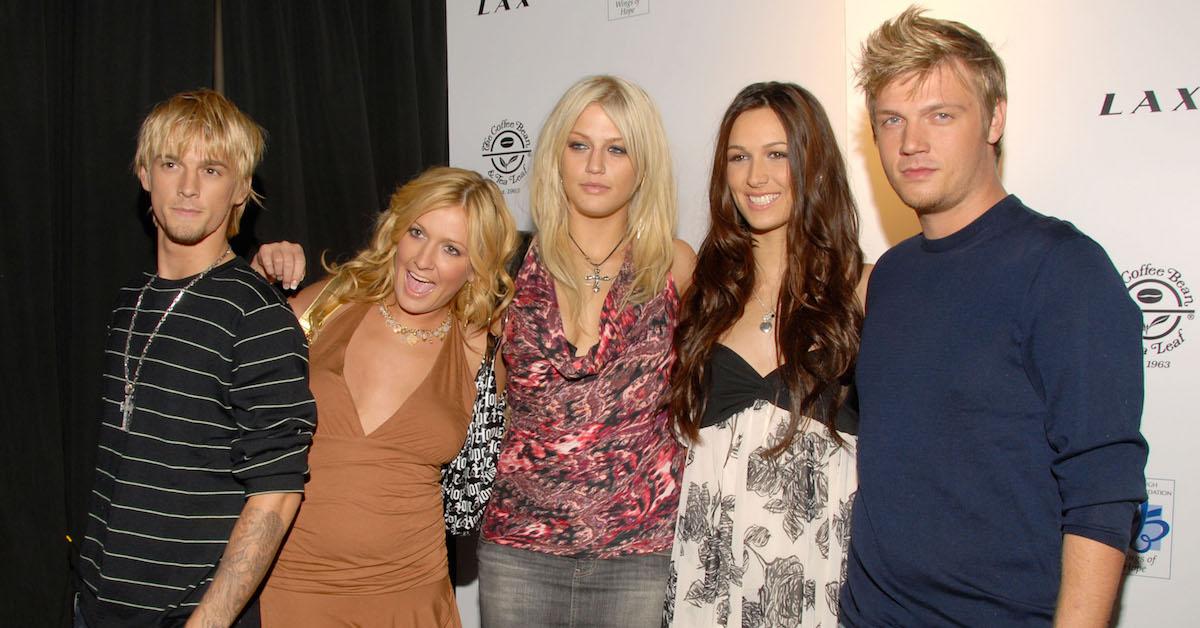 Article continues below advertisement
The public first got wind of Aaron's problems with his mom when he accused her of stealing $100,000 from his bank account in 2003, when he was just 16 years old.
In 2004, Jane and her husband, Bob Carter, split, and she was later arrested for beating Bob's soon-to-be-wife, Ginger Elrod.
In the years following, Nick (who is a singer in The Backstreet Boys) and Aaron dealt with public issues, including arrests and substance abuse. Both Nick and Aaron went on to say that the environment in their home growing up contributed to their behavior, with Nick even claiming that he had his first sip of alcohol at the age of 2, in the bar that his family owned.
Article continues below advertisement
Both Nick and Aaron have also discussed the fact that they were put under a lot of pressure to be successful in their singing careers, because their income was keeping the family afloat (there were five total Carter siblings).
Nick detailed his addiction issues in his 2013 memoir Facing the Music And Living To Talk About It, while Aaron himself entered a rehab program in 2011. Their sister, Leslie, passed away from a drug overdose in 2012 too.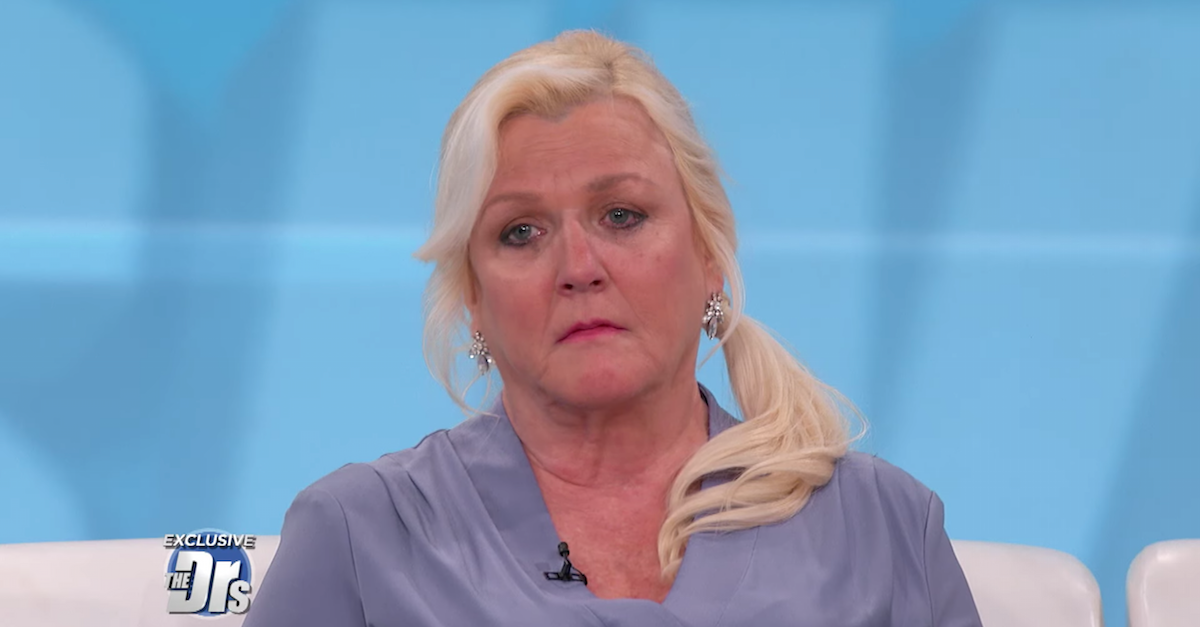 Article continues below advertisement
Jane herself is battling alcoholism, which she opened up about on a recent episode of The Doctors. Aaron had previously realized that he needed help after appearing on the show, which is why he encouraged his mom to appear on it. She said that she began drinking in high school, but started to really abuse it when she found out that Bob had cheated on her.
Jane detailed that she used to heavily drink while on tour with Aaron. Things have only escalated since then.
"Her drinking is 5 a.m. in the morning she wakes up, she drinks a whole bottle of vodka … I'm the only one that goes down there and visits my mom," he said on The Doctors. "I see her in the craziest, most toxic, unhealthy place in the world."
Article continues below advertisement
Will Aaron and Jane resolve their issues on Marriage Boot Camp?
While Aaron and his mom had a tearful reunion on The Doctors, which led Jane to seek help at a residential treatment facility, their issues are far from over on Marriage Boot Camp. The two will address Aaron's accusations that his mom stole from him, which she says didn't happen.
"I never touched your money," Jane says in the trailer, to which Aaron shouts about wanting her to admit the truth.
Article continues below advertisement
Aaron will also open up about his abandonment issues, which stem from the years when he was touring as a child star.
"I grew up alone in a hotel room," Aaron says.
He'll also discuss how Leslie and his father's death affected him (Bob passed away from a heart attack in 2017).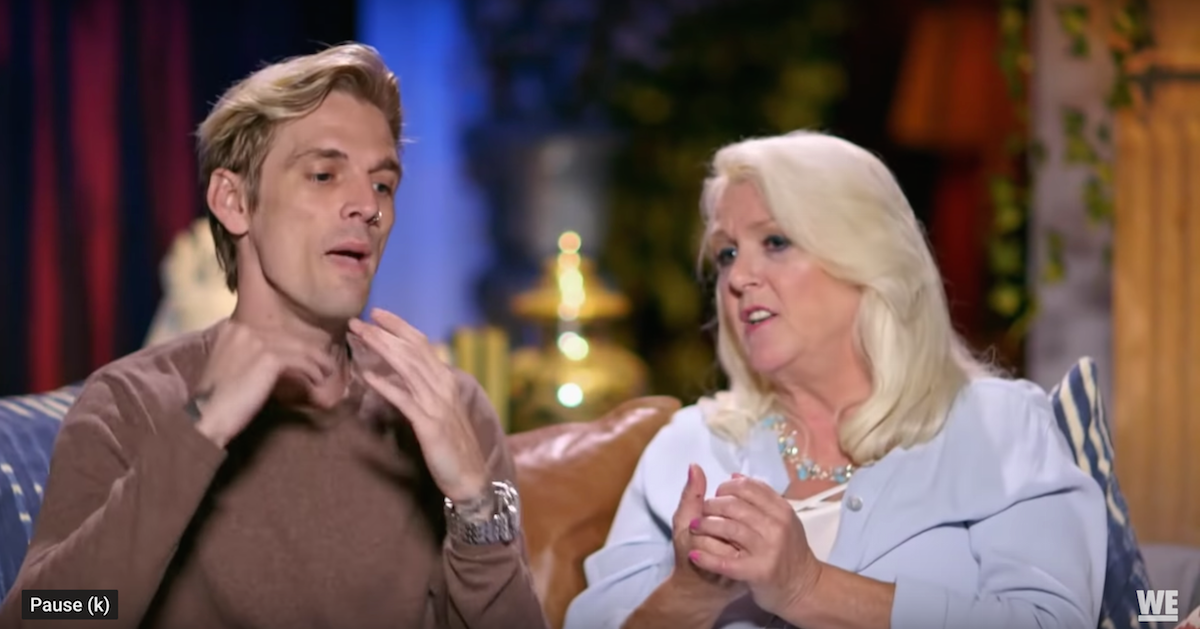 Article continues below advertisement
"I felt like I'd been responsible for the death of my sister, for the death of my dad, for my family falling apart," Aaron says in a clip from the show.
"I think that's one of the things that hurts Aaron the most, he just was so busy with his own life that he wasn't there, and I think he wanted to be there for them. In his heart he feels like he could've done something more," Jane says in response to her son's bombshell admission.
Marriage Boot Camp: Reality Stars Family Edition airs on Fridays at 10 p.m. on WEtv.