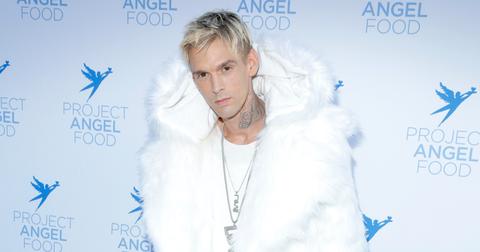 Former Child Star Aaron Carter Bared It All on a Livestream
By Katie Garrity

Updated
Former pop singer and child star Aaron Carter is no stranger to tabloid articles and having rumors spread about him. From run-ins with the law to his appearance on ABC reality show Dancing With the Stars, he isn't one to shy away from some attention.
In September 2020, he may have done his most headline-worthy stunt yet. He made his adult content debut as he went live on the adult website CamSoda and played guitar in the nude. He also recently launched a profile on OnlyFans, a social media platform for adult content.
Aaron Carter went live on the adult website CamSoda and bared it all.
On Sept. 4, 2020, Aaron Carter revealed to his Twitter followers that he was going live on CamSoda, a video streaming service that provides a platform for adult webcams and non-adult lifestreams. Prior to the stream, a representative for CamSoda confirmed to PageSix that the "Aaron's Party" singer was, in fact, doing X-rated content on the platform.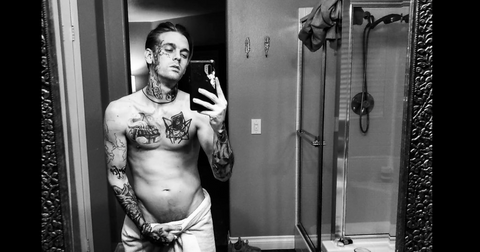 The CamSoda rep said that Aaron Carter will "eat bananas teasingly and peel some with his feet" during the stream as well as pleasure himself "for a live audience for the first time ever."
The rep for CamSoda wasn't exactly right about Aaron's stream. According to Metro UK, he filmed himself showering and playing the guitar completely nude for his debut CamSoda appearance.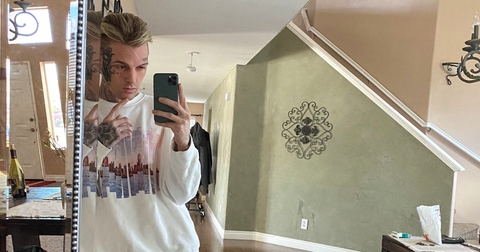 Aaron also has an OnlyFans page that fans can subscribe to.
OnlyFans is a social media service where fans can subscribe to profiles for a fee. In exchange for a monthly fee, subscribers receive exclusive content from individual members — typically of an X-rated version.
Aaron Carter is charging $27 a month for access to everything on his profile. Currently, his OnlyFans account has a total of 115 posts which include 89 photos and 10 videos. There are already over 20,000 likes on the account as well. While the account used to include his girlfriend, Melanie as well, it seems that he has changed the content to exclusively be himself. "Exclusive Nsfw Content," his bio reads.
When debuting the news of his OnlyFans account, Aaron posted an image of himself lying in bed with just boxers on in a risqué position, focusing on certain parts of hid body.
"Just added a bunch of new content on only fans make sure to subscribe http://Onlyfans.com/aaronandmelanie #stayhome #Subscribe," he captioned the post.
Fans had mixed reactions to Aaron's adult livestream.
Some devoted fans of Aaron's were thrilled with the news that he was going to bare it all for his fans. One fan wrote, "Damn his abs though got me drooling over here" While another echoed, "That body's looking good xx"
Though some were excited at Aaron's ventures into the adult entertainment industry, there were others who were not as keen on the idea. One Twitter user critiqued Aaron's new venture and wrote, "Every time I think #AaronCarter @aaroncarter can't embarrass himself any more, he does. It's like a bottomless pit of shame. He IS the biggest something right now - he's the biggest JOKE around"