Aaron Is the Most Inspiring Person We've Seen on 'My 600-lb Life' All Season
See what Aaron from 'My 600-Lb Life' looks like today — plus, how's his father?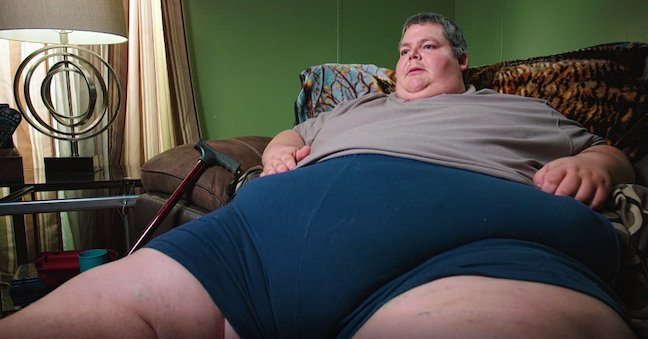 We thought we'd have to take a break from My 600-lb Life after watching Jeanne postpone her weight loss attempts last week, but Aaron's story just pulled us in for more. When we first meet the Texas native, he weighs nearly 700 pounds and is taken care of by his 76-year-old dad, Eugene.
Article continues below advertisement
He can't get around without a cane, can't walk far before it gets to be too much, and only goes on "two long walks a day": one to the kitchen and one to the bathroom. "Life is pure torture because I'm in so much pain," he says at the onset.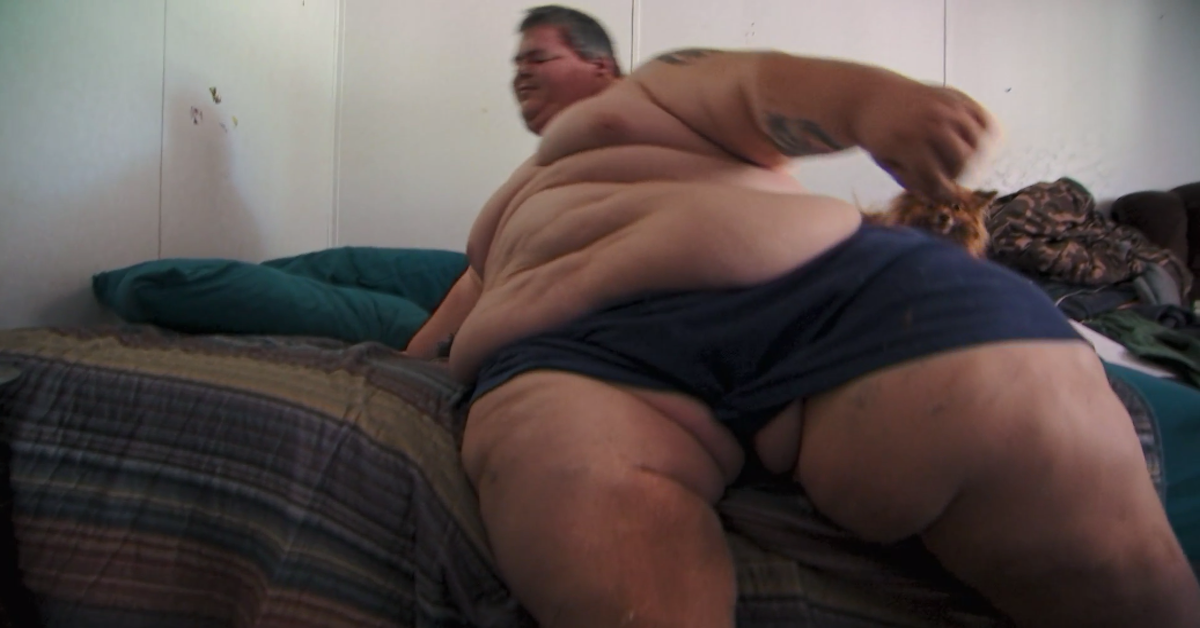 Article continues below advertisement
"The worst thing that can happen is being told that there's no way they can help me," he laments. Aaron technically lives at home because since his mother passed, his elderly father needs caretaking. But unfortunately, the roles seem to be reversed.
Aaron requires care from his father, Eugene, a disabled Vietnam veteran who's struggling with his mobility. "I do feel bad that I have to make my 76-year-old father do it all for me," Aaron says of his dad. "I worry that it's going to be too much for my father at some point but it still doesn't stop me from having him [shop for me] because this is the only way to get the groceries I want."
Article continues below advertisement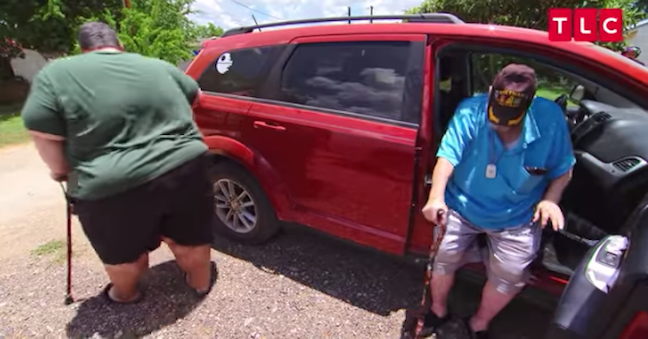 What does Aaron look like today?
Although the episode starts out like a bit of a mess, we were honestly shocked and impressed with how quickly Aaron was able to put his life back together and get his weight back on track. Although he starts at nearly 700 pounds, he manages to lose 315 pounds by the 11-month mark.
Article continues below advertisement
"I'm really happy about my results and how the appointment went today," he says upon seeing the number on the scale. "And I'm feeling really encouraged and confident right now about how well I'm doing. I was a kid last time I was in the 300's, so to be practically there is exciting. And I can't wait to keep making more progress and to see all the things I'm going to be able to do once I hit my target weight."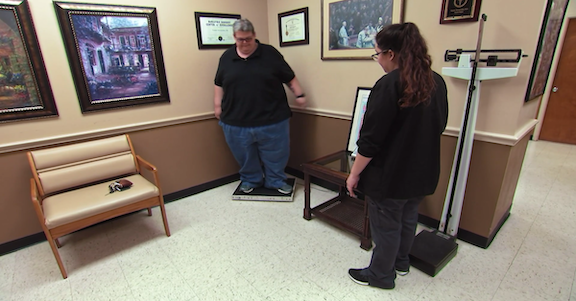 Article continues below advertisement
We've never seen Dr. Now prouder.
Aaron and his family aren't the only ones gushing about his recent weight loss. Sure, his sister and her children feel like he's doing "such an amazing job at life" and feel "so proud of him," but even Dr. Now, the celebrity bariatric surgeon who's seen hundreds of cases like Aaron's, couldn't hold back his support.
Dr. Now enters Aaron's weight-check appointment reviewing his charts and looking radiant. "That's great, you're becoming independent," he says at one point.
"That's fantastic you're staying on track," he says at another. "I'm proud of your progress, keep up the good work."
Article continues below advertisement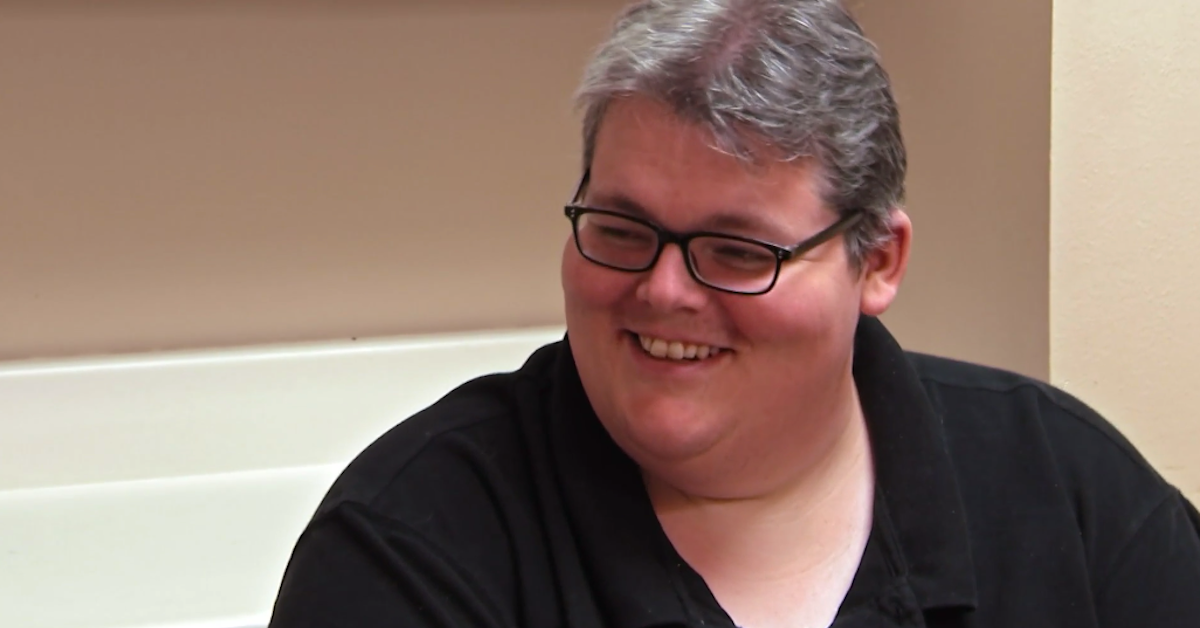 But then he expands in a one-on-one interview about why he finds Aaron so resilient and his story so admirable. "I'm very proud of Aaron," he says. "His start was a little rocky but once we got him to wake up and to understand how dangerous his situation was, he got determined and started doing what he needed and hasn't looked back or slowed down at all."
Article continues below advertisement
"At this point, I have no doubt he's going to continue doing whatever he needs to do to get to his target weight soon and to make sure he's successful in the long run."
Aaron is finally taking care of his dad and the two couldn't be happier with their lives today.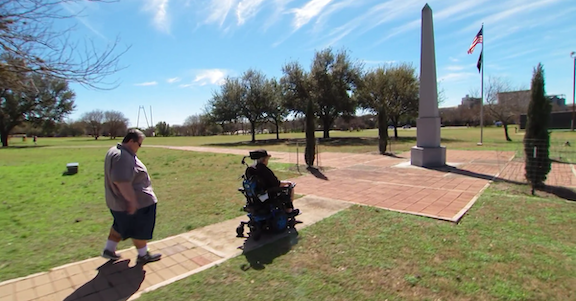 Article continues below advertisement
"If you asked me a year ago if I thought I'd be out doing all that I am, I would have said there's no earthly way," Aaron reflects after a year on his weight-loss journey. After getting down to roughly 50 percent of his initial body weight, Aaron is now enjoying going out on long walks, socializing with his nieces and nephews, and even taking his father out on excursions.
He'd long told his family he wished he could do fun things with them, but now that he's lost a ton of weight he realizes he can "get out and walk all day" and accomplish all his goals. "It's amazing to have this chance," he says.
Article continues below advertisement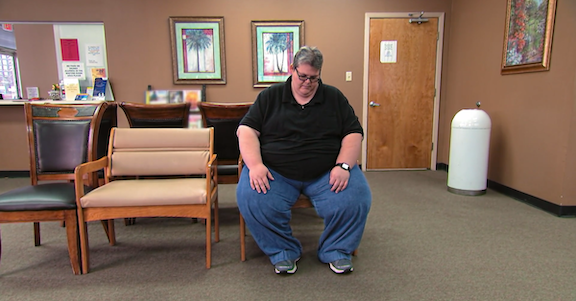 At the end of the episode, we watch Aaron take his father on day trips, and helping him get around, rather than the other way around. "That's fantastic, son," says Eugene proudly of his son's weight-loss success.
"My weight loss journey has been so much harder than I thought and I know it may get even harder," Aaron says on his way out of the episode. "I know it may get even harder but I know that with what I've accomplished and how far I've come, I'm ready to start living the life I've always dreamed of."
Keep up the amazing and truly inspiring work, Aaron!
New episodes of My 600-lb Life air on Wednesdays at 8 p.m. on TLC.