Let's Meet Aaron Paul's Adorable Kids — And Learn the Reason Why His Family Is Changing Their Names
Aaron Paul and his wife, Lauren Parsekian, have two beautiful children together. How old are they and what are their names? Let's meet them!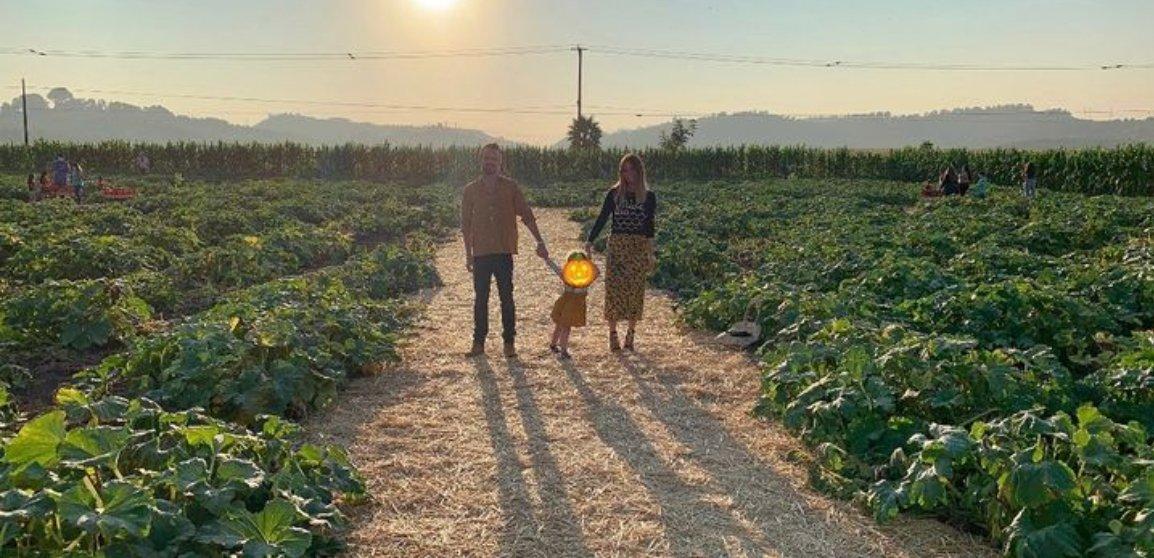 Who knew that Aaron Paul, our resident bad boy from Breaking Bad and Westworld, was such a family man? Aaron has not one, but two children with his beautiful wife, Lauren Parsekian.
But this actually isn't new news. However, Aaron has been making headlines for a different reason: He wants to officially change his family's last name to "Paul."
Wait, you thought his last name was already "Paul"? Yeah, we did too. Let's get to the bottom of this.
Article continues below advertisement
First, let's meet Aaron Paul's wife, Lauren Parsekian!
Lauren and Aaron original met where all love stories begin: Coachella. The pair got engaged in Paris on Jan. 1, 2012, and tied the knot on May 26, 2013.
Lauren is an anti-bullying activist and the founder of the Kind Campaign. She also directed and produced the 2011 documentary Finding Kind, which aimed to bring awareness to the effects of girl-against-girl bullying, and to help those who have suffered find healing.
Now let's meet Aaron Paul's kids!
Aaron and Lauren's daughter, Story Annabelle, was born on Feb. 8, 2018. When Story was born, Aaron posted a tribute on Instagram, writing, "My heart."
Aaron and Lauren also recently had a son. Ryden Caspian Paul was born in the spring of 2022. On April 20, Aaron posted a tribute to Ryden, saying, "My little man. Ryden Caspian Paul. So happy you are out in this world, you beautiful boy you. I promise to make you proud, little guy."
Article continues below advertisement
The following June, Aaron also took to Instagram to profess his love for his kids and wish other dads a happy Father's Day. "My two greatest accomplishments," he wrote. "Greatest gift in the world. Hold onto your little ones. Such miracles."
Article continues below advertisement
Why does Aaron Paul want to change his family's name?
Technically, Ryden Caspian is the only one in the family with the legal last name of "Paul," as that's what was written on his birth certificate. However, according to TMZ, Aaron has obtained legal documents to change his, Lauren's, and Story's last names officially to Paul as "they want to conform to [Aaron's] professional name and keep the family name consistent."
Article continues below advertisement
While in the process of changing last names, Aaron and Lauren are also legally changing their son's name, who was born actually born as Casper Emerson. The same TMZ report notes that "Aaron and Lauren explain they were required to give a name at the hospital and went with Casper Emerson ... but later came up with a name they liked better. It's only now that they're legally making the switch."
Aaron Paul's legal name is actually Aaron Sturtevant.
If someone had said the name Aaron Sturtevant on the street, we definitely wouldn't know who they were talking about. Turns out, Paul is actually Aaron's middle name.
That said, Aaron has been going by "Aaron Paul" for as long as he's been in the business, so it's about time he changed his name (even though we didn't know his last name wasn't Paul in the first place).