Food Network's Aarti Sequeira Knows How to Get Kids to Eat Their Veggies
Aarti Sequeira has two kids with husband Brendan McNamara, and after the births of her girls, the chef became a postpartum depression advocate.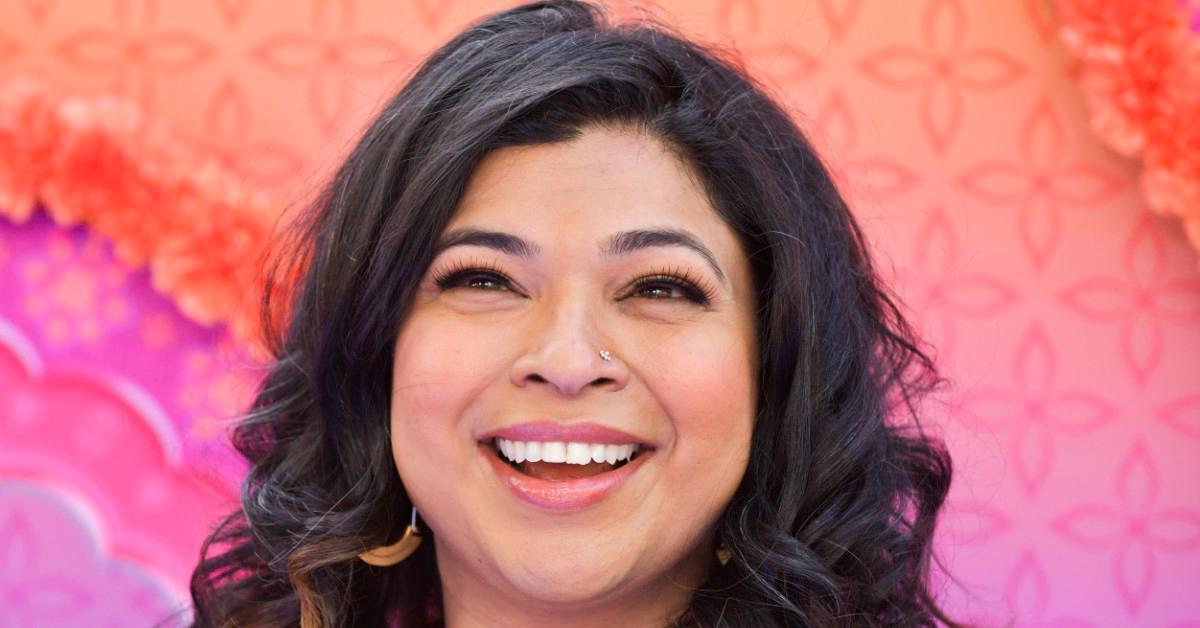 A decade after winning Season 6 of The Next Food Network Star, Aarti Sequeira is back in the spotlight with a judging role on Food Network's Candy Land and a guest spot on HBO Max's Selena + Chef. In the latter show, she helps pop star Selena Gomez make tandoori butter turkey breast in the "Friendsgiving" episode. And to think this is the kind of food Aarti's kids and husband get to enjoy on the regular!
Article continues below advertisement
Aarti, who's also known for the Food Network show Aarti Party, has been candid about her personal life, and for a good cause: She is an advocate for women with postpartum depression, having dealt with it herself.
Article continues below advertisement
Aarti has two daughters, Eliyah and Moses.
The chef's personal bio reveals she overcame her battle with postpartum depression after the births of her two daughters, Eliyah and Moses. And in a 2014 Womenworking interview, she explained what got her through that battle — giving special props to her husband, actor Brendan McNamara.
"My husband has been incredible," Aarti said at the time. "He helped me accept that something was wrong when I didn't want to, held me as I cried and spoke truth and encouragement into the confusion and hopelessness that takes over. He helped me feel like this wasn't my fault, and that it was something I needed to get help for. He basically took the stigma out of it for me, and that's what I want to do for other women in my position."
Article continues below advertisement
She went on: "New mothers are fed all kinds of expectations — that you will be the perfect picture of joy, that your maternal instinct will kick in and you'll know exactly what to do, that you and your baby will bond instantly. None of this was true for me. And so I felt like a freak!"
Article continues below advertisement
Aarti, now 42, also offered advice to others going through the same struggle: "I would tell other women that if, after the first week or so of baby blues, you're still feeling the shadows closing in on yourself, talk to your family. Go to the Postpartum Support International website and call the toll-free number [1-800-944-4773] to find a support group in your neighborhood. This is not going to last forever."
She has tips for getting your kids to eat their vegetables.
Speaking of Aarti and her kids, the former CNN producer often "has the same tug of war that you do" when it comes to getting her daughters to eat their vegetables, as she wrote on her blog in 2019. Her tips? Eat "as many vegetables as you can muster" while you're pregnant, get your kids to eat just one bite of their vegetables until they develop the taste for them, find the veggies that your kids get excited about, explain the nutritional benefit of healthy food, and then "give them perspective."
"We try to explain that there are lots of people in the world who either don't get to choose what they eat, or don't get to eat at all!" she blogged, explaining that last point. "This lesson has really stuck with them, and it shows up in their actions at the dinner table, and super sweetly, when we pray at night, they'll often pray for people who don't have homes or food or families. Perspective can help weather anything… even a bowl of spinach."