Celebrities Are Donating Money to Help With Bail for Protestors
Celebrities have committed funds to post bail for protestors who were arrested in Black Lives Matter protests all over the country.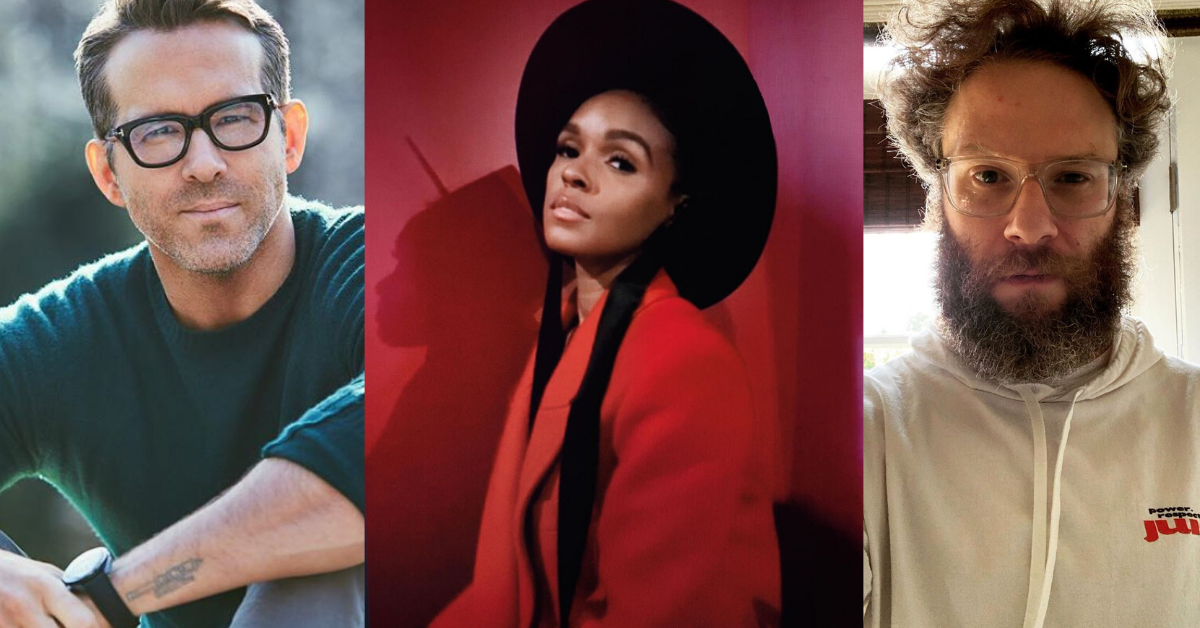 It's nice to see some celebrities do more for a cause than sing a verse of "Imagine" inside their giant mansions. With all their millions, all any of us want is for them to put their money where their mouth is, and many have done just that.
Article continues below advertisement
Chrissy Teigen donated $200,000 to the Minnesota Freedom Fund.
When Chrissy took to Twitter to announce her plan to donate $100,000 to help bail out those arrested in protests around the country, she received a wave of criticism and backlash that she was supporting the riots and looting rather than the cause. She then announced she'd be doubling her donation to $200,000.
Article continues below advertisement
Chrissy is known for getting into it with her haters on Twitter and once again, she did not hold back. In a tweet directed at her critics, she sarcastically wrote, "Ooo they might need more money then. Make it $200,000."
Article continues below advertisement
Singer The Weeknd donated and encouraged others to as well.
In an Instagram post, The Weeknd posted a photo with the phrase, "Black Lives Matter" and a caption that encouraged others to donate to the cause — specifically those with funds to spare.
Article continues below advertisement
He wrote, "keep supporting our brothers and sisters out there risking everything to push for actual change for our black lives. Urging everyone with big pockets to give and give big and if you have less please give what you can even if it's a small amount. #blacklivesmatter".
Other actors and celebrities joined in on the cause as well.
Musician Noname triggered a chain of donations to the Minnesota Freedom Fund, after sharing her own pledge and encouraging celebrities who followed her to match her donation. Singer and actress Janelle Monáe along with Yara Shahidi, Kehlani, 6LACK, and Jameela Jamil were among those who donated. Janelle tweeted, "I'm getting heroes out of jail in Louisville. Join me if you can (especially those who seek to be allies). Let's donate."
Article continues below advertisement
USA Today reported that Blake Lively and husband Ryan Reynolds also donated to the cause. The couple donated $200,000 to the NAACP Legal Defense Fund. "We're ashamed that in the past we've allowed ourselves to be uninformed about how deeply rooted systemic racism is," they wrote in their announcement.
Article continues below advertisement
The couple added that they're committed to raising their children to not inflict pain on others either "consciously or unconsciously."
Article continues below advertisement
"We've been teaching our children differently than the way our parents taught us," they wrote. "We want to educate ourselves about other people's experiences and talk to our kids about everything, all of it... especially our own complicity."
Seth Rogen did not hold back from telling "fans" how he felt.
Knocked Up star Seth Rogen, who matched donations to Minnesota Freedom Fund, spoke out on his Instagram page about the Black Lives Matter movement and the unjust death of George Floyd. The comedian's caption reads: "If this is a remotely controversial statement to you, feel free to unfollow me."
Article continues below advertisement
All Lives Matter supporters flocked to Seth's message and began flooding the post's comments section with the #AllLivesMatter hashtag, to which Seth was more than happy to respond with "f--k you" and to tell them to stay off his page.
If you are looking for ways to donate your time or money to Black Lives Matter and other antiracist organizations, we have created a list of resources to get you started.