Wife of Derek Chauvin, Officer Who Killed George Floyd, Requests Name Change in Divorce Petition
Kellie Chauvin immediately filed for divorce from Derek Chauvin, the officer who killed George Floyd. Now, she's asking to change her name.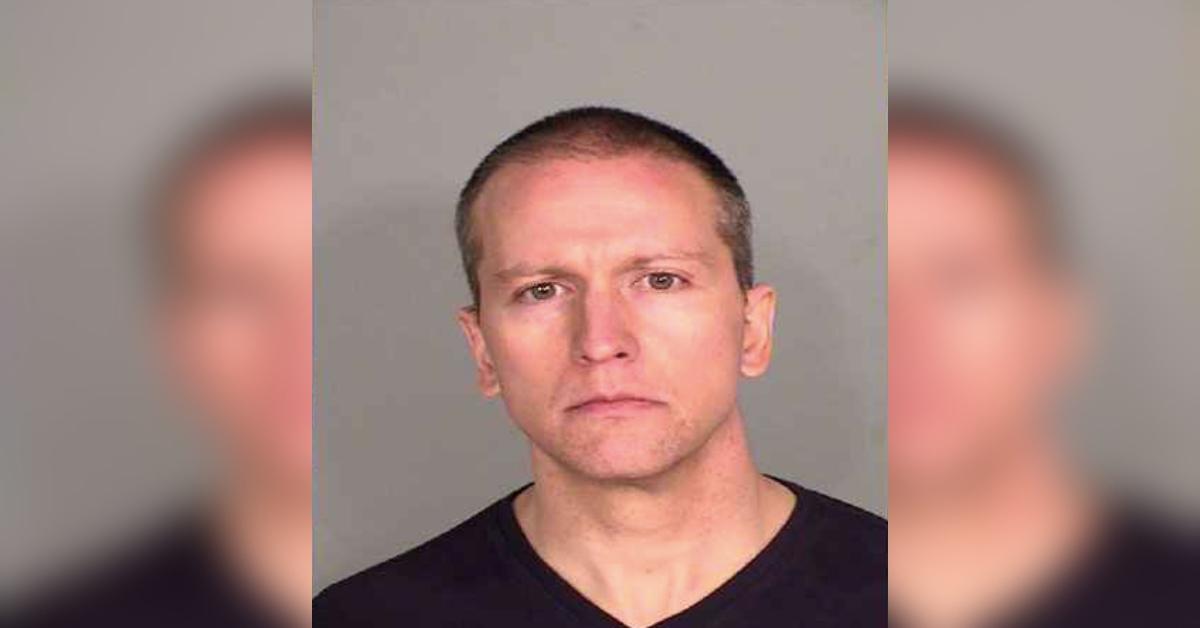 Kellie Chauvin is the soon-to-be ex-wife of Derek Chauvin, the former Minneapolis police officer who killed George Floyd, an incident that sparked outrage and nationwide protests against police brutality. Kellie filed for divorce after 10 years of marriage the day Derek was charged with third-degree murder and manslaughter for kneeling on George Floyd's neck for more than eight-and-a-half minutes until he died.
Article continues below advertisement
In a statement from her attorney, Kellie expressed her devastation at George Floyd's death and her sympathy for his loved ones, according to NBC News. She said that she filed for divorce as a result of her husband's actions.
Article continues below advertisement
Now, CNN reports, Kellie Chauvin has requested a last-name change in her divorce filings. It does not say in the filings which last name she would use once the divorce was finalized, but she has reportedly been formerly known as both Kelly Thao and Kellie Xiong.
In addition to the name-change request, she also requested "full rights and titles to the couple's properties in Oakdale, Minnesota, and Windermere, Florida." She also requested "an equitable division of their shared vehicles and bank accounts, and she won't require spousal support since she makes an independent income as a Realtor."
Article continues below advertisement
Kellie Chauvin was born in Laos and moved to Wisconsin after her family fled a refugee camp, reports CNN. She has two children from a previous marriage but none with Derek Chauvin.
Article continues below advertisement
According to a 2018 profile in Twin Cities Pioneer Press, Kellie met Derek at the hospital when he brought someone he was arresting in for a health check. At the time, she said, "Under all that uniform, he's just a softie. He's such a gentleman. He still opens the door for me, still puts my coat on for me."
Article continues below advertisement
Some are convinced Kellie's swift move to file for divorce was simply a strategic move to "protect assets" and preserve her image. After all, she'd been with him for 10 years and must have been aware of his conduct on the force.
Article continues below advertisement
Others think it's unacceptable to jump to conclusions about what went on in their relationship and unfair to speculate about her motives when we are unaware of her private life.
Article continues below advertisement
There has also been speculation that Tou Thao, one of the other officers who stood and did nothing while Derek Chauvin knelt on George Floyd's neck, is Kellie Chauvin's brother. While she does have a brother who is a police officer, Snopes reports the rumor that she is related to Tou Thao is not true.
Kellie's brother is a police officer in St. Paul and was not involved in George Floyd's death. She hasn't made a public statement since she filed for divorce, but it seems that Kellie Chauvin won't be Kellie Chauvin for much longer.
If you are looking for ways to donate your time or money to Black Lives Matter and other antiracist organizations, we have created a list of resources to get you started.