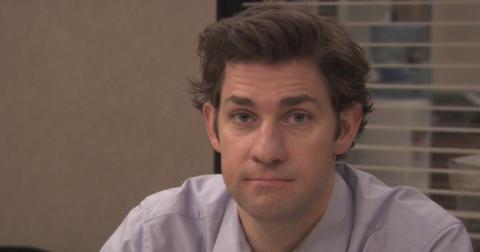 Actors Who Will Be Forever Typecast by These Iconic Roles
By Mustafa Gatollari
Some characters, no matter how diverse their various roles can be, will always have one defining character that you see them as no matter how hard they try.
This seems to be the case with characters who reappear in a series or sequels like the Harry Potter films and Game of Thrones. I think most people can agree that Daniel Radcliffe, Emma Watson and Rupert Grint will always be seen as Harry, Hermione, and Ron. Did they even star in anything else?? Well, of course they did, but it's hard for us to divorce them from their iconic characters.
1. Jim Halpert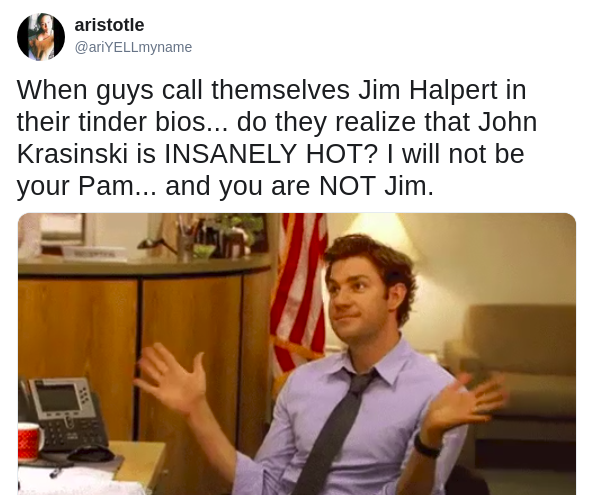 I'm not even that big of an Office fan but even I have to say that it's hard to see John Krasinski as any other role than Jim Halpert whenever I watch him in something. He can direct and star in a horror film that gets big-ups from Stephen King. It doesn't matter, he's still the dude pulling pranks on a the paranoid weirdo at a paper company.
2. Harry, Hermione, and Ron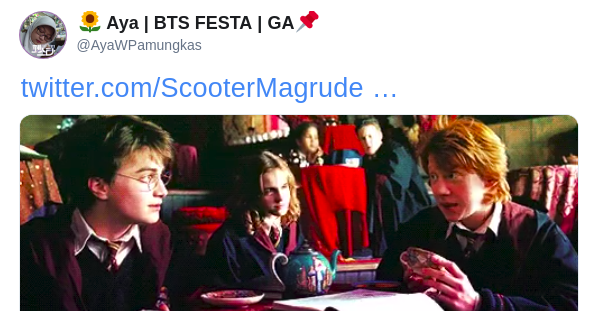 Daniel Radcliffe, Emma Watson, and Rupert Grint will forever be the holy trinity of the Harry Potter series. It's kind of not their fault, however, Rowling's books were an absolute phenomenon, and geekdom reached an all-time high when the films were finally released.
3. Phoebe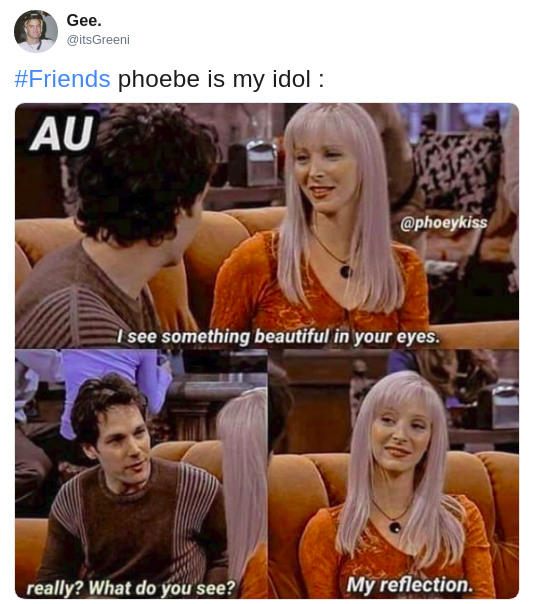 Lisa Kudrow will forever be marked by her turn as a the spacey Phoebe from Friends. Which isn't a bad thing; she was probably the best part of that show. It's a bit of a curse for an actor trying to star in other projects. Like can you imagine Lisa Kudrow taking on a "serious" role? I don't think she cares too much about that when her residual checks come in, however.
4. Ross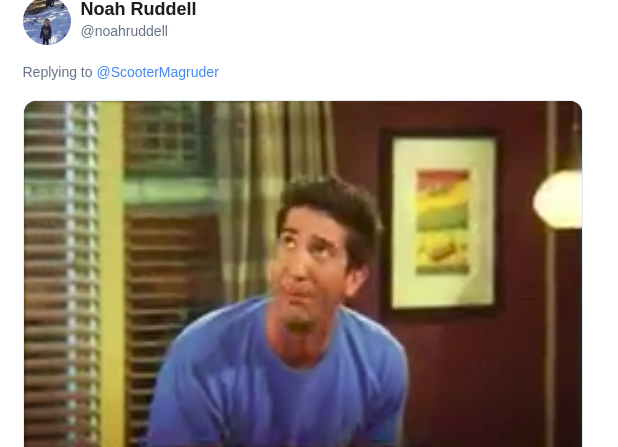 Another member of the Friends cast, it's hard to not see David Schwimmer as the neurotic paleontologist from the hit '90s sitcom. I feel like the entire cast of the show has embraced and made peace with it because we already forgot their real names.
5. Andy? Star Lord?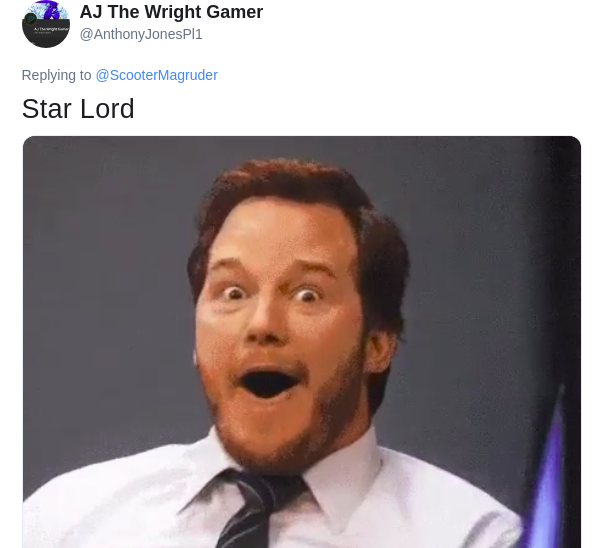 I guess it depends on who you ask, but fans of Parks & Rec will always call Chris Pratt Andy. Love Marvel? He's Star Lord. But wait, I believe we are forgetting another "iconic" character that he's played...
6. Or maybe Owen?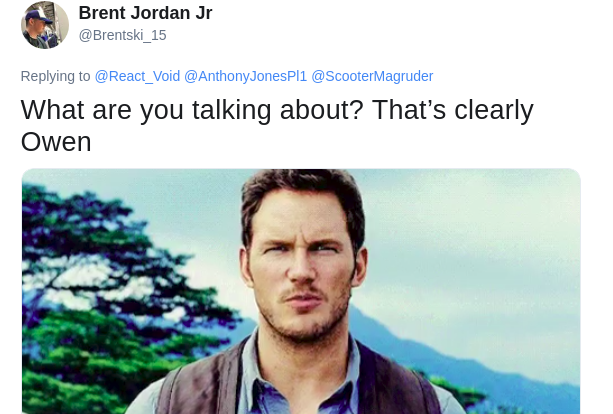 If gigantic Dinosaurs are your thing, then he's Owen Grady. My son's pretty much convinced that the dude's name is Owen Grady.
7. Captain America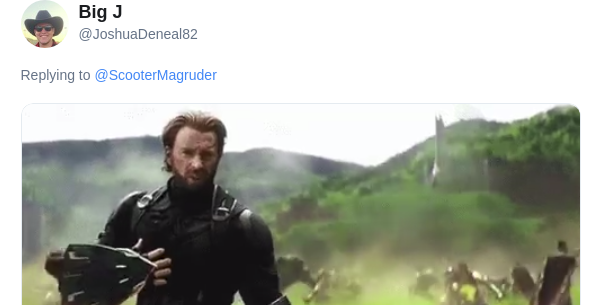 Chris Evans has a pretty varied IMDb page, but for most people, he will always and forever be Steve Rogers. Sure he starred on Broadway in Lobby Hero and he even played Johnny Storm in two Fantastic Four films. But that doesn't matter, he's always been Cap.
8. Frodo Baggins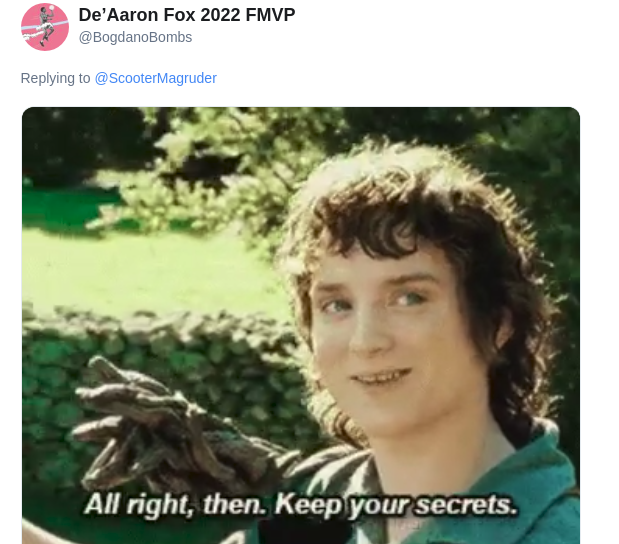 When I first found out that the kid who survived from "the Good Son" was going to play Frodo I was stoked. Now, all I see is a hobbit whenever he pops up in a movie. Even if he did play a mean little monster in Sin City.
9. Urkel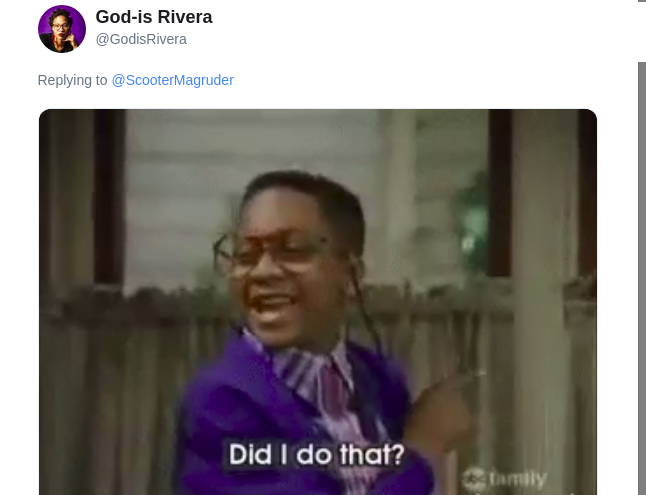 It's so bad that I can't even remember the actual actor's name off the top of my head. He's been steadily working in projects ever since Family Matters came off the air, but he'll always be remembered as the lovable nerd from the sitcom.
10. McLovin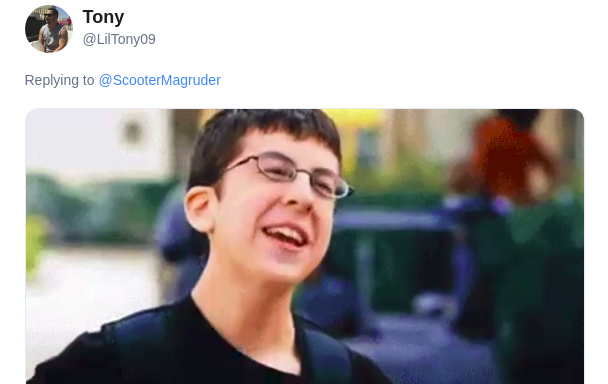 Same goes for this Superbad star. He had other roles in Role Models and Kick-Ass, but come on, Christopher Mintz-Passe is McLovin. And it's not a bad thing, Superbad is a great film that's led to a bunch of other high profile roles and voice-over gigs.
11. Omar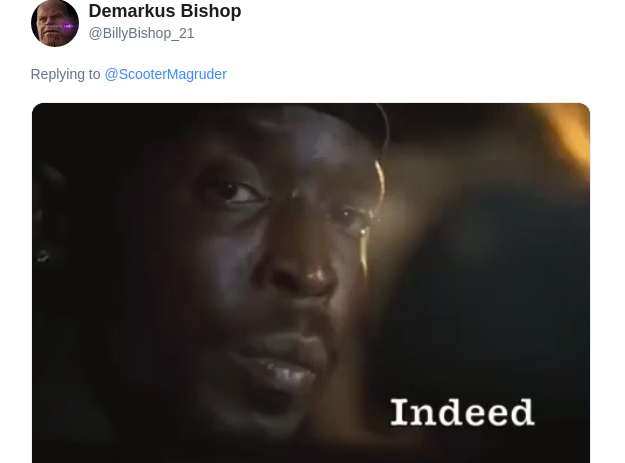 Michael K. Williams has an amazing film and TV career, but for fans of The Wire, he'll always be the Baltimore badass, Omar. He was equally amazing as Chalky White in Boardwalk Empire, but the mark he left with Omar is one fans will never forget.
12. Offred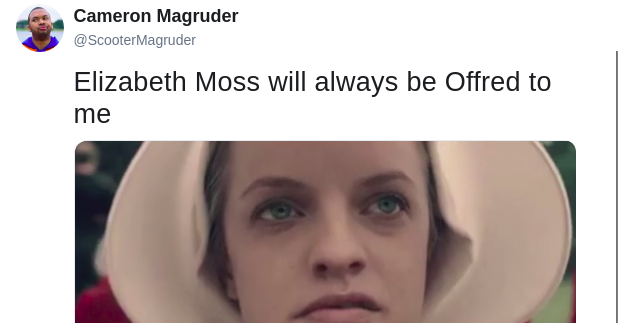 I'm a bit conflicted on this one. As a fan of Mad Men, I'd call her Peggy Olson, but the Hulu series has made quite an impression on people and so has Elisabeth Moss in the lead role.
13. Dr. Frank N Furter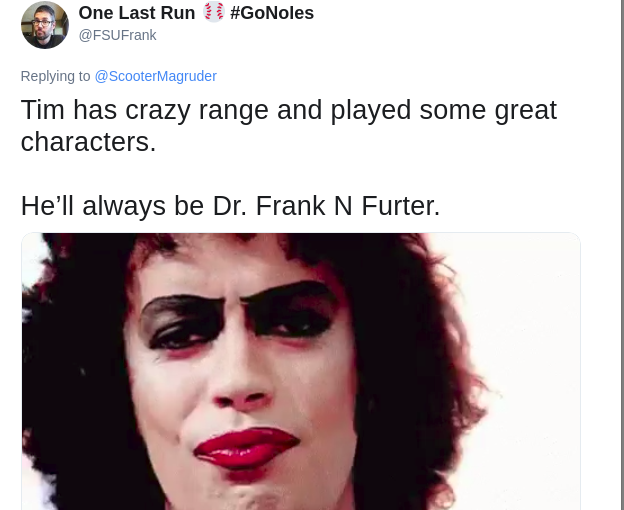 The Rocky Horror Picture Show might have one of the most misleading names of all time. Even though the film confused me as a child and I've repressed most of it, it's hard not to remember Tim Curry in his amazing role.
14. Walter White AKA Heisenberg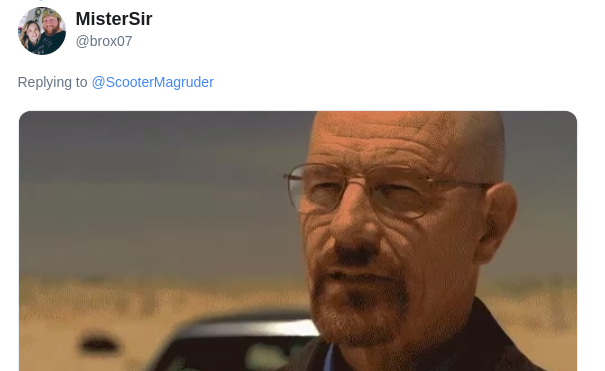 Bryan Cranston is a heck of an actor with more than a few memorable roles to his credit. But his work in Breaking Bad takes the cake and viewers will always remember him as the square family man turned meth kingpin.
15. Jack Sparrow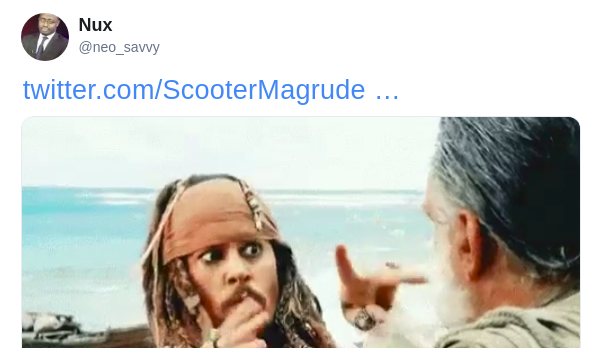 Johnny Depp's got a penchant for playing lovable weirdos. He captured audiences imaginations as the silent Edward Scissorhands and then went on to freak everyone out as Hunter S. Thompson, but it was his role in Pirates of the Caribbean that made him a mega box office legend.
16. Coach Taylor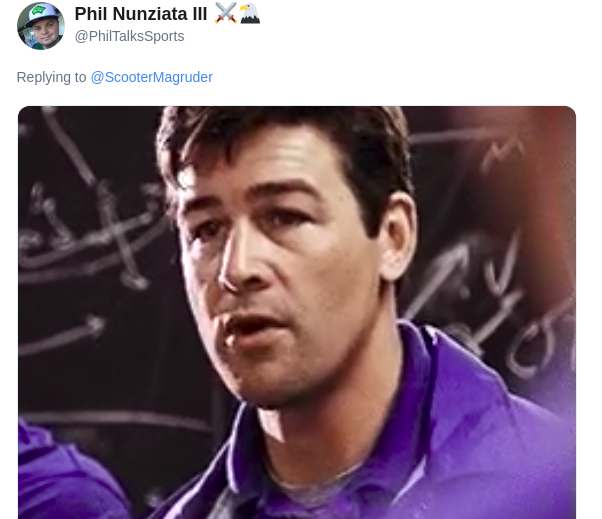 Kyle Chandler has had a steady film and TV career with 48 acting credits, but for many he'll always be remembered as Coach Taylor. He even reprised the role for a PSA. He's been in more and more stuff as of late, and whenever someone points him out, they're always bound to say the same thing: "clear eyes, full hearts, can't lose!"
17. Kelso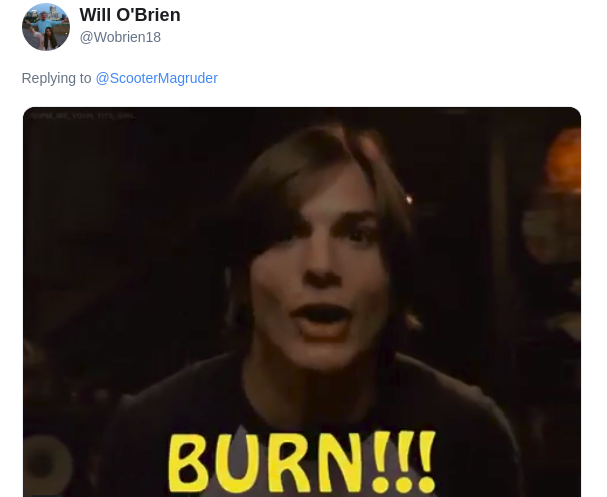 Ashton Kutcher produced and starred in one of MTV's most popular shows. He played Steve Jobs. He was on Two and a Half Men. He's starred in a bunch of movies. But for most, he'll always be remembered as the lovable idiot from That 70's Show, Kelso.
18. Al Bundy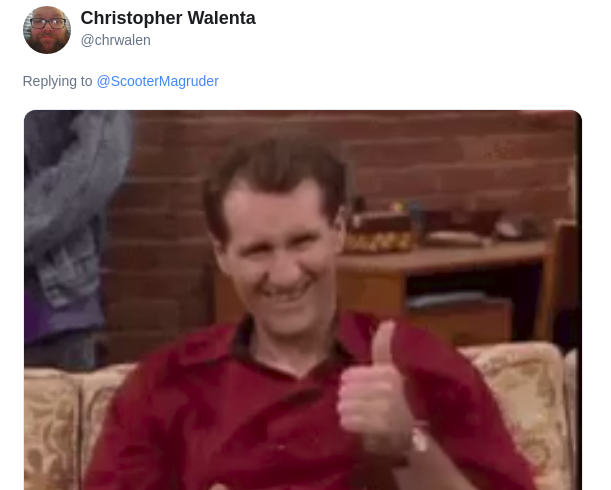 Ed O'Neill left a huge impact on me as the "mean coach" from Little Giants. Today, he's crushing it on Modern Family, but he'll forever be loved as the former star Quarterback of Polk High.
19. Napoleon Dynamite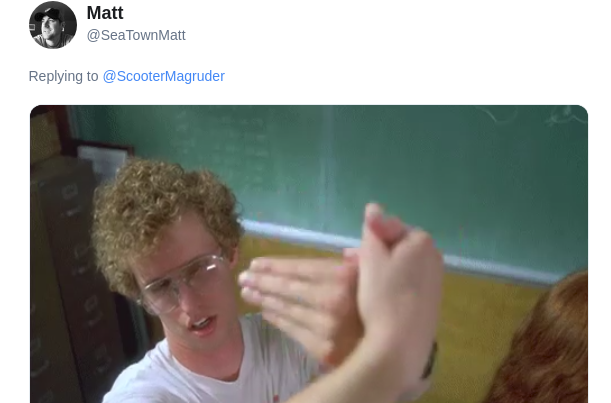 Jon Heder will never not be known as the hilariously quirky Napoleon from the cult classic film. Even figure skating with Will Ferrell won't change that. Heck, he even reprised the role for the animated series inspired by the movie.
20. House M.D.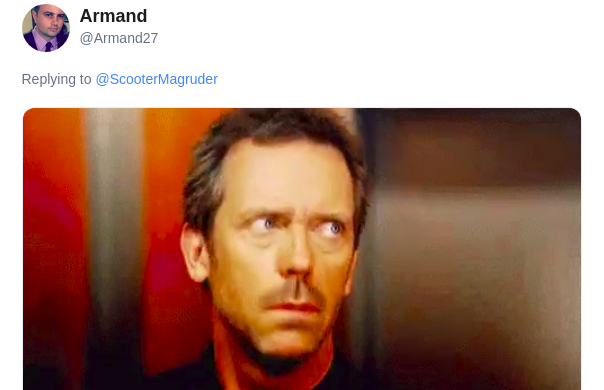 British actor Hugh Laurie's got 105 acting credits and counting on his IMDb page. Even though he's been in a slew of popular TV shows and films, everyone will remember him as the ornery doctor from House.
21. Jax Teller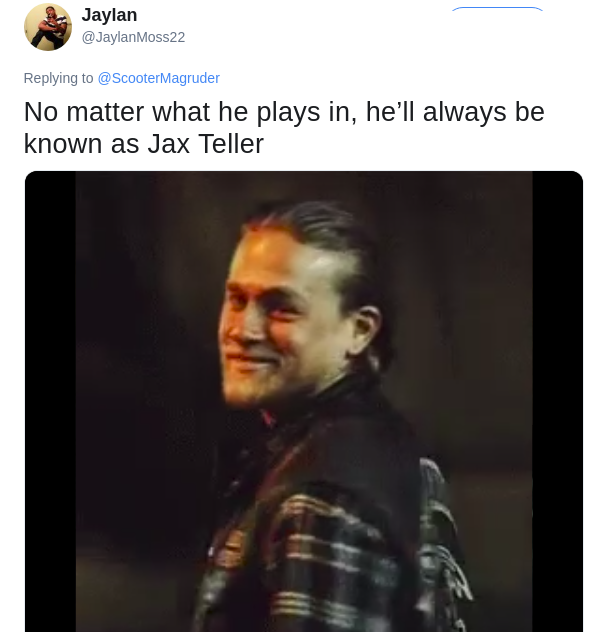 Charlie Hunnam can play King Arthur, or a giant robot pilot, but people will instantly recognize him as the biker gang leader from Sons of Anarchy. Although there is some talk that he might play James Bond, so that could change people's minds.
22. Jack Bauer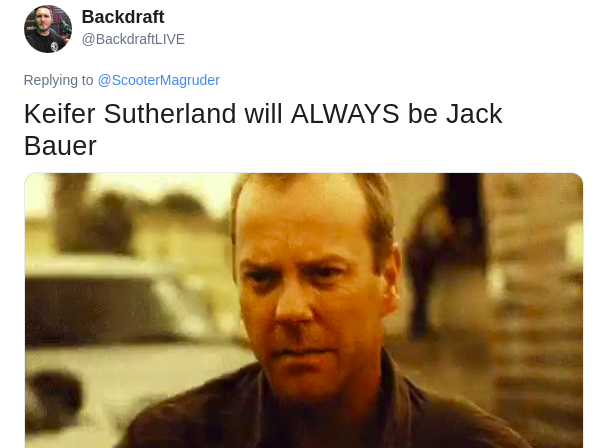 The Designated Survivor actor made his mark as Jack Bauer, the no-nonsense secret agent from 24. Personally, I'll always remember him as the bad guy from The Lost Boys or that one dude from Flatliners.
23. Luke Skywalker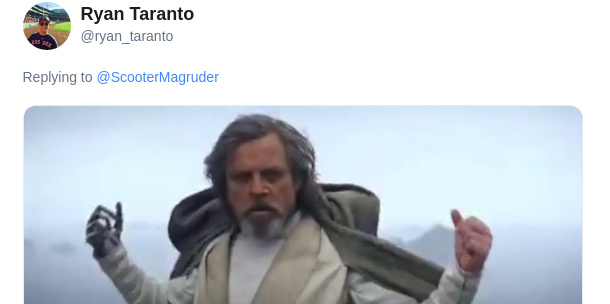 Mark Hammill voices a mean Joker, but come on everybody. He is the Last Jedi. He's talked at length about being typecast and has seemed to wrestle with the fame he received for the legendary role, but it looks like he's come to not only embrace it. But have fun with being identified as Luke.
24. Jon Snow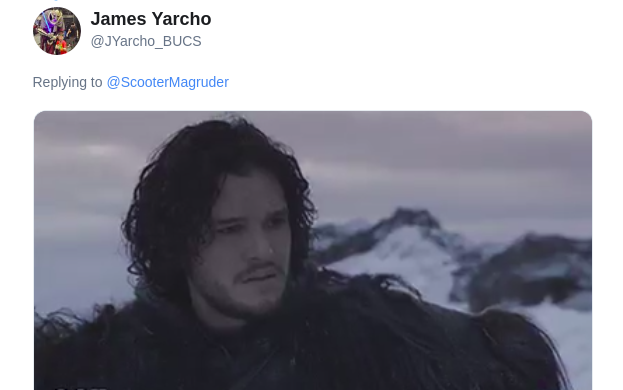 As for the Game of Thrones cast, eight seasons later, it's safe to say that Maisie Williams will forever be Arya Stark and Kit Harrington as Jon Snow. Kit especially will forever be the leader of the Night's Watch no matter who roles he takes in the future.