Adam Richman Serves up His Thoughts on Viral Food Trends, a Spicy American Staple, and More (EXCLUSIVE)
TV personality and former host of 'Man v. Food,' Adam Richman, spoke with Distractify about viral TikTok food trends, a classic American staple, and more.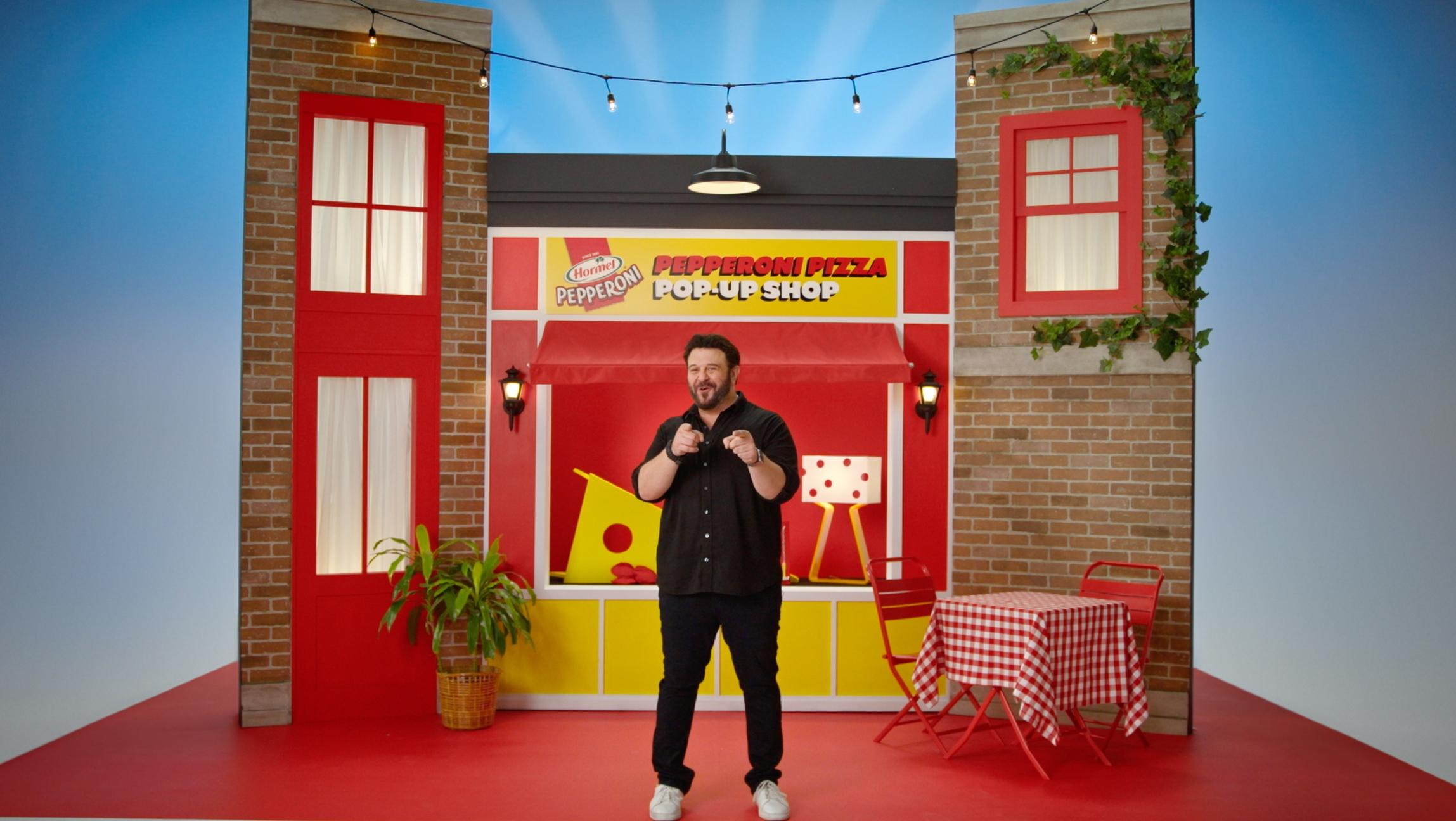 Most known for championing small businesses and restaurants across the U.S., television host Adam Richman partnered with Hormel to bring attention to an American classic, pepperoni pizza.
"I think a lot of people don't realize that pepperoni is not Italian, pepperoni is an American creation. Italian immigrants started creating it in the earliest part of the 20th century here in New York, but it was Hormel that started producing it in 1915," Adam said. "I think by virtue of the fact that there is a National Pepperoni Pizza Day, the fact that the emoji for pizza on your phone is a pepperoni pizza [slice] is just testament to its deep universality and popularity."
Article continues below advertisement
To celebrate National Pepperoni Pizza Day, Hormel launched a pepperoni pizza pop-up shop that features a bunch of cool food merch for pizza lovers to get their hands on. Ahead of the launch, Distractify sat down exclusively with Adam to talk about all things, well, food. The former Man v. Food star dishes on the most interesting (and awful) TikTok food trends he's eaten, and more.
Article continues below advertisement
'Man v. Food' star Adam Richman talks TikTok food trends and more.
If you follow the television personality on TikTok, you know that he isn't above trying questionable viral food trends. One social media trend that he found surprisingly delicious was the ice cream and Fruit Roll-up combo.
"At the end of the video, I said I did not want to like this," he said, adding, "It's this magic candy coating, just like a Willy Wonka type of vibe. That one was good."
Though he doesn't like to "yuck somebody's yum," Adam was not a fan of the viral peanut butter and pickle sandwich. "I like sweet and savory. I like sour and umami, but to me, I was like, 'I wasted a whole hell of a lot of bread.'"
While Adam is up for trying any food combination, one go-to that he can rely on is a slice of pepperoni pizza. Since he's taste-tested more than a few pies in his life, we couldn't help but ask the food personality what makes for a good piece of pizza over a bad one.
Article continues below advertisement
"Even when it's bad, it's still pretty good," he said. For Adam, he told Distractify that it starts with the crust, saying, "You want a bit of a crisp and a bit of a tear."
"You want good mozzarella, low moisture that isn't too salty because the sauce should have some salt in it," he continued. As for the pepperoni, Adam is not a fan of the "cups," referring to them as "grease chalices."
Instead, he prefers just a bit of crisp. As for his go-to pizza combination? "Pepperoni, onion, fresh garlic, [and] black olives," he said.
For pizza lovers across America, be sure to check out the Pepperoni Shop for some fun and cheesy apparel.