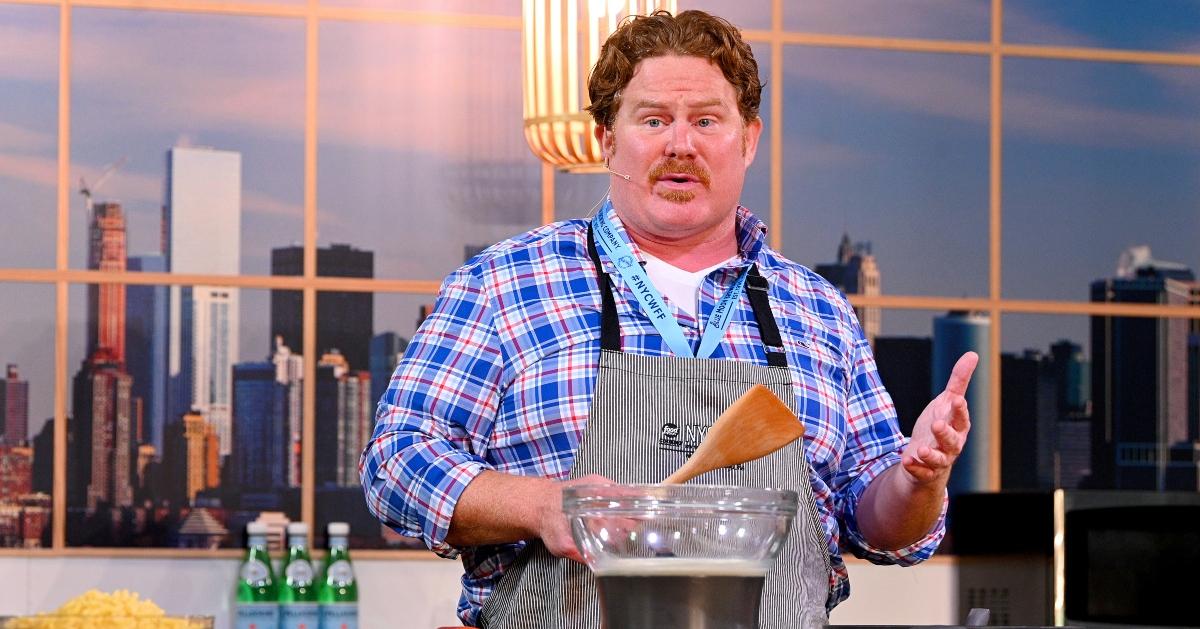 Is Casey Webb's Love Life as Much of a Challenge as His 'Man v. Food' Eating Battles?
Who is Casey Webb married to? Find out what's going on in the 'Man v. Food' host's personal life.
One of TV's most addicting (and gluttonous) food series is the Travel Channel's Man v. Food. It centers around a host who tries the best eateries in the country and attempts to demolish various food challenges along the way. The show was first led by Adam Richman, but after three seasons, he left the show and was soon embroiled in controversy surrounding some offensive tweets he posted.
Article continues below advertisement
The show went on a hiatus of sorts, but it returned in 2017 with new host Casey Webb (and a new home on the Cooking Channel). Casey's new take on the show has kickstarted quite the hosting career, including the competition series Santa's Baking Blizzard and Beat Bobby Flay on the Food Network.
Though Casey is becoming more of a fixture on our TV screens, not much is known about his life outside of being a foodie. So, who is Casey Webb married to? Find out what the Man vs. Food host is up to in his personal life as the show returns for Season 11.
Article continues below advertisement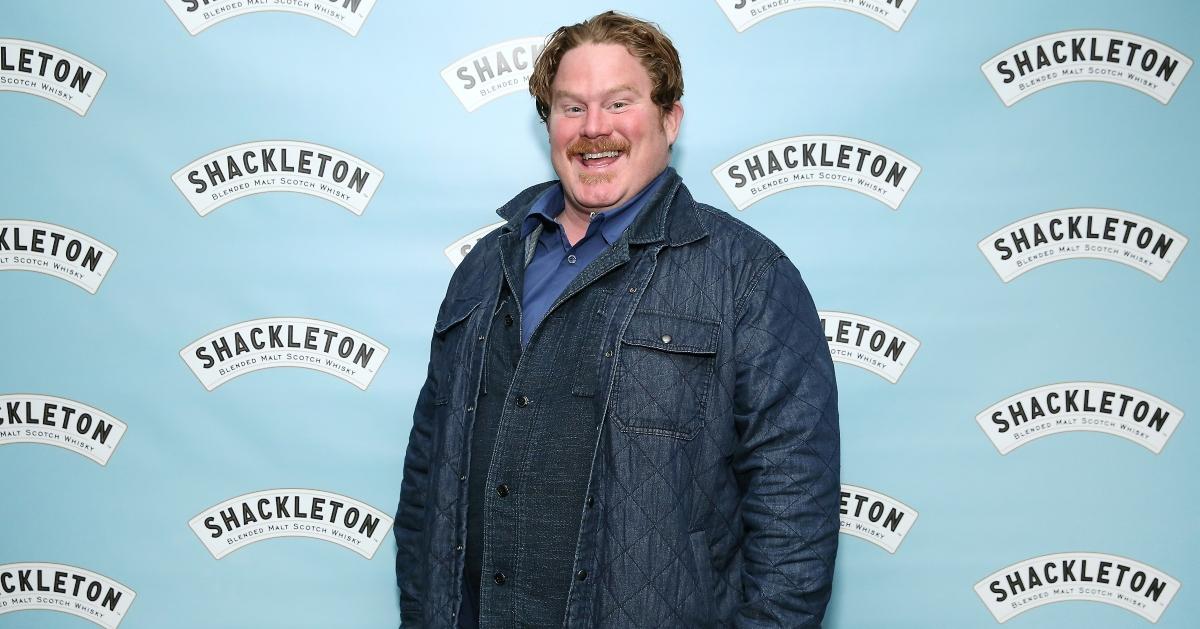 Who is Casey Webb married to?
With a busy travel schedule due to traveling for Man v. Food, it's no surprise that Casey isn't tied down. The 43-year-old doesn't wear a wedding ring, nor does he post any photos on his social media accounts with a special someone. Casey's last known girlfriend was back in 2013 when he dated Elle Dee. The two appeared to have split in 2014, as Casey stopped posting pictures with her in June of that year.
Article continues below advertisement
The real loves of Casey's life are food and performing. When the New Jersey native learned that he had gotten the job as the next Man v. Food host, he was working as a bartender in Brooklyn.
Article continues below advertisement
Being involved in restaurants has been part of Casey's life for decades. He began as a dishwasher at a pizza place at the age of 14, and he basically worked in the restaurant business ever since.
But Casey did have his eyes set on a career in front of the cameras. He had small guest starring roles on shows including HBO's Boardwalk Empire and in Comedy Central's Inside Amy Schumer before he got Man v. Food.
Article continues below advertisement
How was Casey Webb picked to host 'Man v. Food'?
When Casey's agent first asked him if he wanted to audition to host a food show, he had no idea that the gig was the reprisal of Man v. Food. He took the audition, and ended up getting offered the spot.
Article continues below advertisement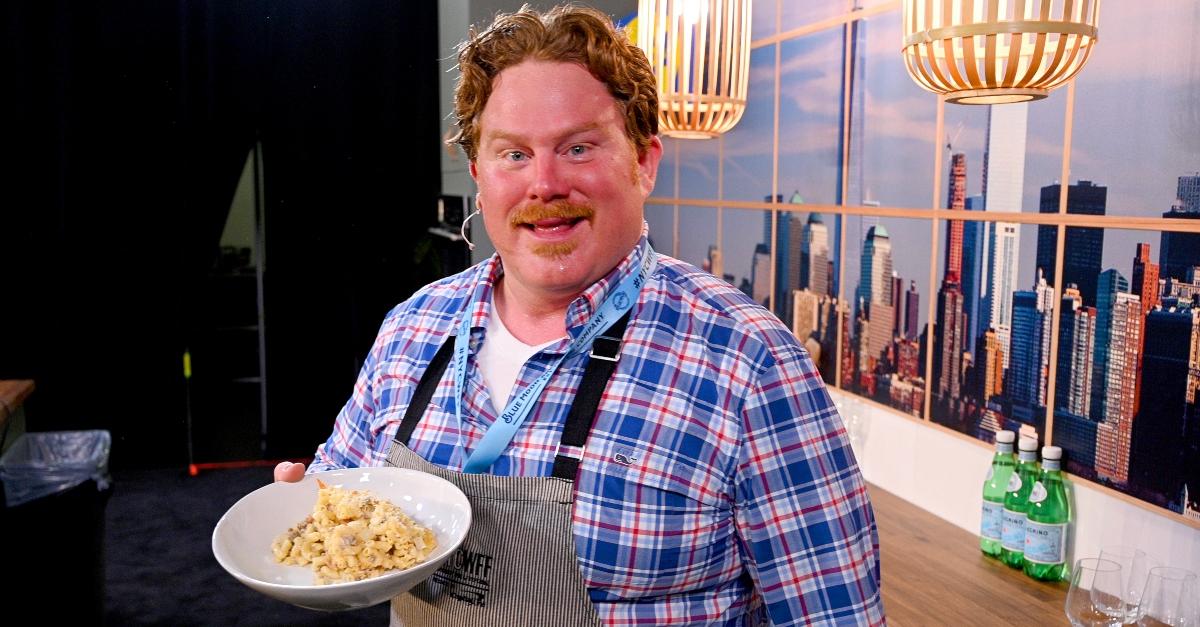 "My job was auditioning, and that show — I didn't know the name of that show until cut to me actually getting the job and signing the contract," he said in an interview with Stars and Celebs. They kept it under wraps. It was under another name. Physically, I turned the page on the contract, and the second page said Man v. Food."
Article continues below advertisement
"The first page, I believe it said 'Big Eats.' At that moment, that's when I knew that this was the show," he recalled. "Before that, I was like, 'This seems a lot like Man v. Food.' I didn't even know Man v. Food was off the air."
Casey went on to say that it was really by chance that he got the job, and that it only happened because he had pitched such a similar concept to the agent before.
"I don't think if I had pitched a show concept of a host show to this agent, he would've asked me if I wanted to host. I wasn't really considering myself a host of anything ... It fell in my lap, really," he said.
Article continues below advertisement
He didn't exactly have the large quantity food challenge experience that the show requires, but he said that he had tried a few smaller pizza contests. Outside of the show, he notes that he's very conscious of keeping a clean diet and exercising enough to compensate for the challenges.
Article continues below advertisement
Fans will see Casey Webb enjoy new, decadent restaurants in 'Man v. Food' Season 11.
Casey's stomach can seemingly handle anything. The actor has been on the show for five seasons and doesn't plan to slow down. In 2022, Casey returns to Man v. Food for Season 11. Like in past seasons, the host travels to multiple locations, including Orlando, Fla., and Salt Lake City, Utah.
In the season premiere, Casey goes to Orlando "for a hunger-slaying sandwich, a famous footlong," per the episode's description. At one point in the episode, Casey accepts an 8.5-pound team challenge to eat as much bar food as possible. The episode explains that the challenge was "so big" Casey enlisted help from *NSYNC's Joey Fatone, who is known as Orlando's "hometown hero."
You can watch new episodes of Man v. Food Tuesday nights at 9 p.m. EST.