Bobby Flay and His Daughter, Sophie Flay, Are Cooking up a New Show
Who is Sophie Flay? Is she a chef like her famous father, Bobby? Plus, what to know about the father-daughter duo's newest show, 'Bobby and Sophie on the Coast.'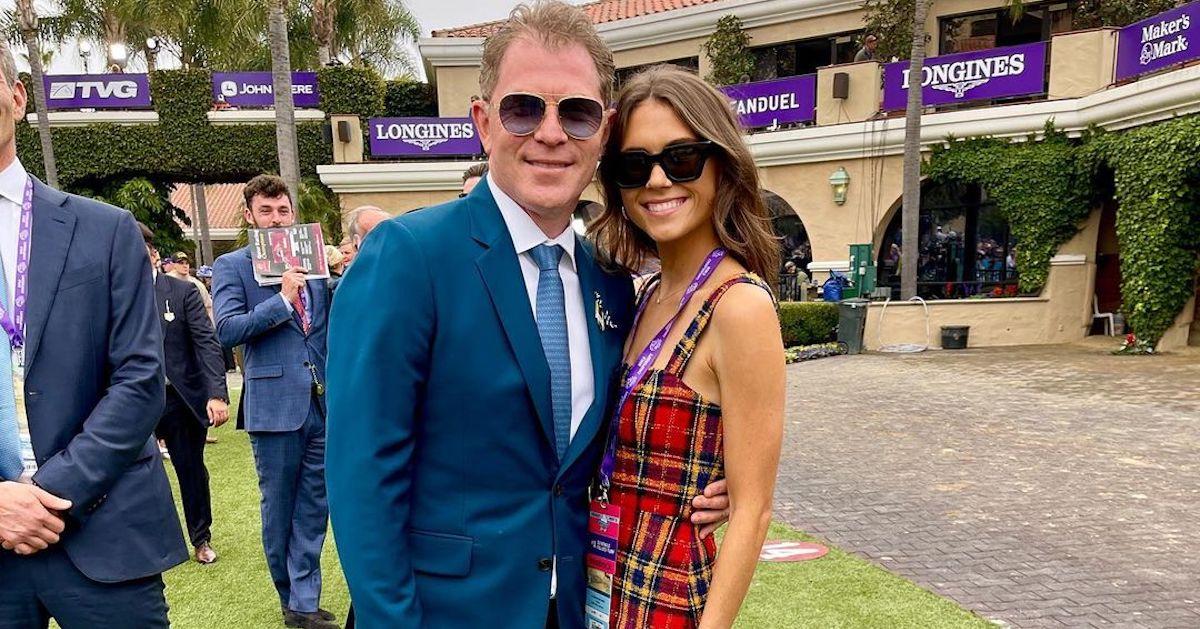 As far as celebrity chefs are concerned, Bobby Flay is a bonafide household name. The author, radio host, and TV personality is among the 10 richest celebrity chefs in the world — and his net worth of $60 million is likely to increase with his latest show, Bobby and Sophie on the Coast, which he is set to host alongside his daughter.
Article continues below advertisement
Fans of the famous chef are excited to see Bobby hit the California coast in this new venture, and many are curious to learn more about his only child, Sophie. So, who exactly is Sophie Flay? Is she a chef like her dad? And when will the father-daughter series premiere? Keep reading for everything you need to know.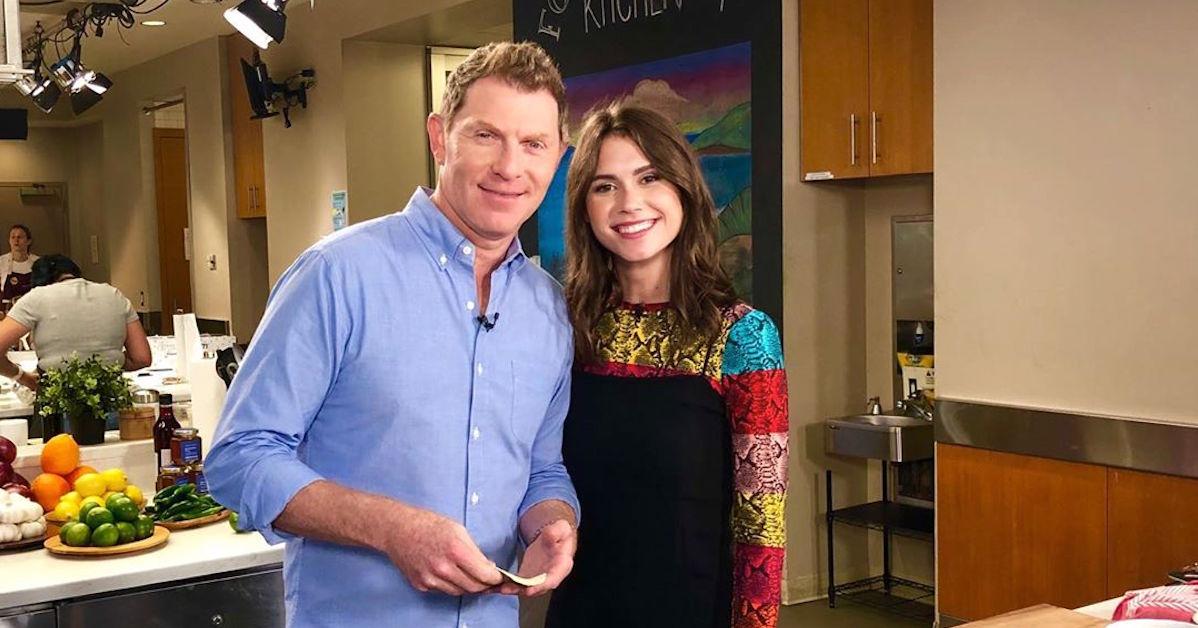 Article continues below advertisement
Is Sophie Flay a chef?
Bobby Flay superfans might already be familiar with Sophie, who starred alongside her famous father in a 2019 Food Network series called The Flay List, which seems like the East Coast version of Bobby and Sophie on the Coast, as it followed the duo while they explored eateries around the New York area.
Though she's not a chef like her father, Sophie has appeared on several of her dad's shows, like Brunch at Bobby's and Beat Bobby Flay. But rather than follow in Bobby's footsteps by pursuing a culinary path, Sophie chose to study broadcast journalism at the University of Southern California, where she received her degree in 2018.
Article continues below advertisement
The community journalist now works for Los Angeles's ABC7, where she reports on local news and contributes to Localish, an ABC-owned network that showcases "extraordinary people, places, and passions across America." While Sophie was still in college, she interned at NBC News after her freshman year, and later took on an interning role for the Olympics at the network. She also interned at Warner Bros. and did voiceover work for Spotify from 2016 to 2018.
Article continues below advertisement
Outside of her day job, Sophie has used her degree in broadcast journalism to start a 2021 iHeartRadio podcast called Always Hungry With Bobby Flay and Sophie Flay. Working with her father seems to be something Sophie is truly passionate about, as she's also recently co-authored a Penguin Random House book with him, called Sundays With Sophie, which is set to come out in October 2022.
Who is Sophie Flay's mother?
Bobby Flay has made headlines with his romantic history in the past, especially after he divorced third wife, Stephanie March. The Food Network personality was first married in 1991 to fellow chef Debra Ponzek — and the two were both nominated for James Beard Awards for Rising Star Chef in 1992 (Debra won). The pair had only been together for a few weeks when they decided to wed, and by 1993, they were divorced.
Article continues below advertisement
Bobby's failed first marriage didn't deter him from the institution in general, and he married single mom Kate Connelly in 1995. Kate and Bobby met at her workplace, when he was the guest on the show Robin Leach Talking Food in the mid-90s.
The two embarked on a romance, and welcomed Sophie about a year after their wedding, in 1996. Kate already had a son named Jonathan from a prior relationship, and Sophie was her only child with Bobby.The pair split in 1998, and Sophie largely grew up on the East coast.
Article continues below advertisement
When is the release date of 'Bobby and Sophie on the Coast'?
Now that the Los Angeles transplant has spent a number of years living on the West Coast, the father-daughter foodies are following up on their East Coast Flay List adventures and taking their food crawl to Cali.
Bobby and Sophie's new show promises to take viewers to "the most creative, most mouthwatering" eateries — to try smash burgers, hand-shucked oysters, farm-fresh French toast, and creamy Thai curry, according to the Food Network.
Tune in to the premiere of the duo's latest joint venture on Monday, Aug. 22 at 9 p.m. EST on the Food Network.
(With reporting by Shannon Raphael)