Bobby Flay Is One of the 10 Richest Celebrity Chefs in the World
How much is Bobby Flay worth? The celebrity chef is a regular on the Food Network, but he's also an accomplished restauranteur and cookbook author.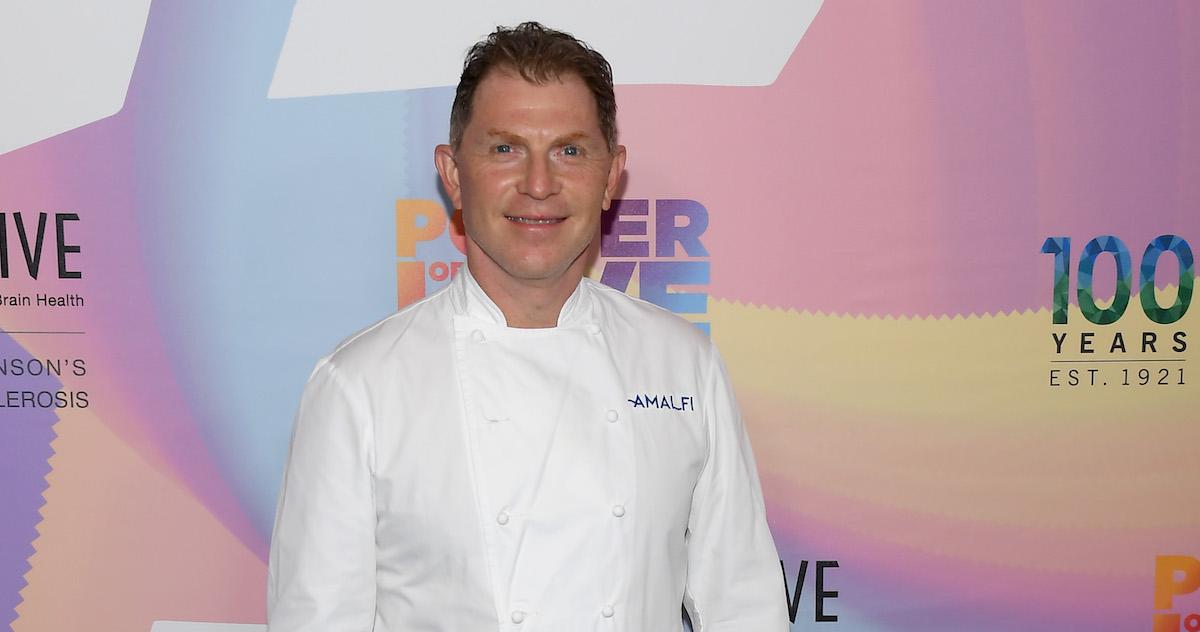 In the last couple of decades, celebrity chef Bobby Flay has become a bonafide household name. The Emmy Award-winning television host and restauranteur has been cooking since childhood and working in restaurants since he dropped out of high school. Now, he's risen the ranks to become one of the most popular chefs on TV.
Article continues below advertisement
Through his lengthy career on television, the reality TV personality has even earned a star on the Hollywood Walk of Fame. What's more, thanks to his many restaurants and cookbooks, Bobby Flay has landed himself among the top 10 richest celebrity chefs in the world.
So, what's Bobby Flay's net worth? Keep reading while we break it down.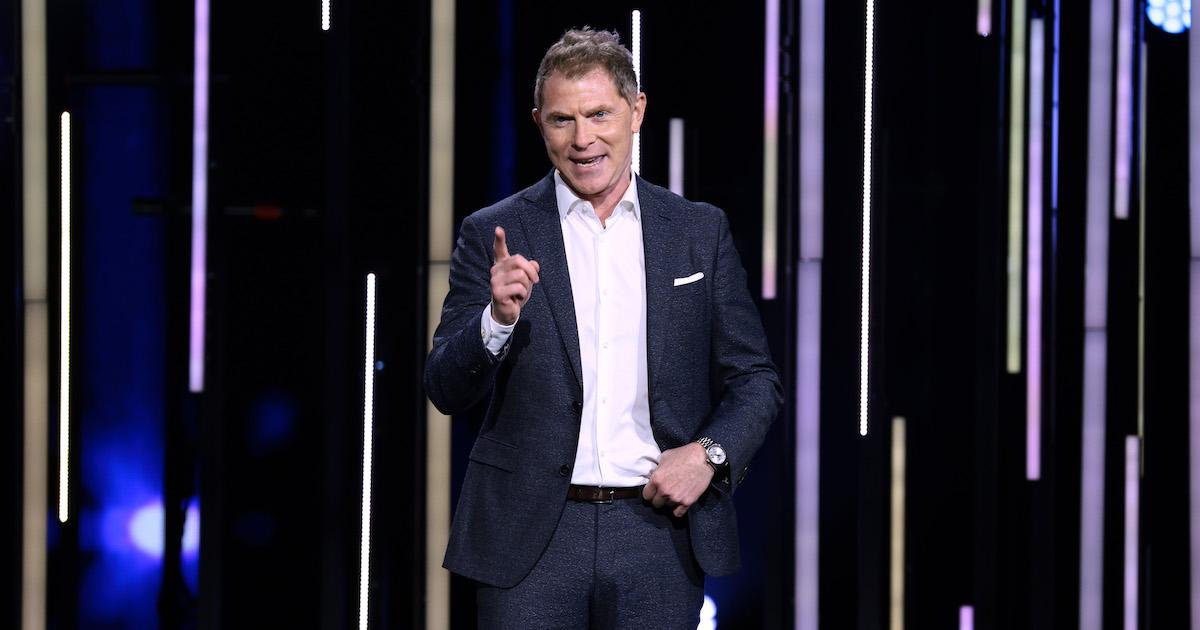 Article continues below advertisement
Bobby Flay's net worth places him among the 10 richest celebrity chefs in the world.
According to Celebrity Net Worth, author, radio host, celebrity chef, and TV personality Bobby Flay is worth a whopping $60 million, which places him among the 10 wealthiest celebrity chefs in the world, per How Long to Cook. The New York native dropped out of high school at 17 and worked at a pizza parlor as well as at a Baskin-Robbins scooping ice cream, according to Money Inc.
Biography writes that Bobby's father, Bill, was a manager for Joe Allen's popular Theater District restaurant around that time, and ordered his son to fill in for a sick busboy one day. Bobby managed to climb his way up the ladder at Joe's joint, going from busboy to kitchen helper. After his boss saw Bobby's potential, Joe Allen paid to send the 17-year-old to Manhattan's French Culinary Institute as one of the members of the prestigious school's first-ever graduating class, per Mashed.
Article continues below advertisement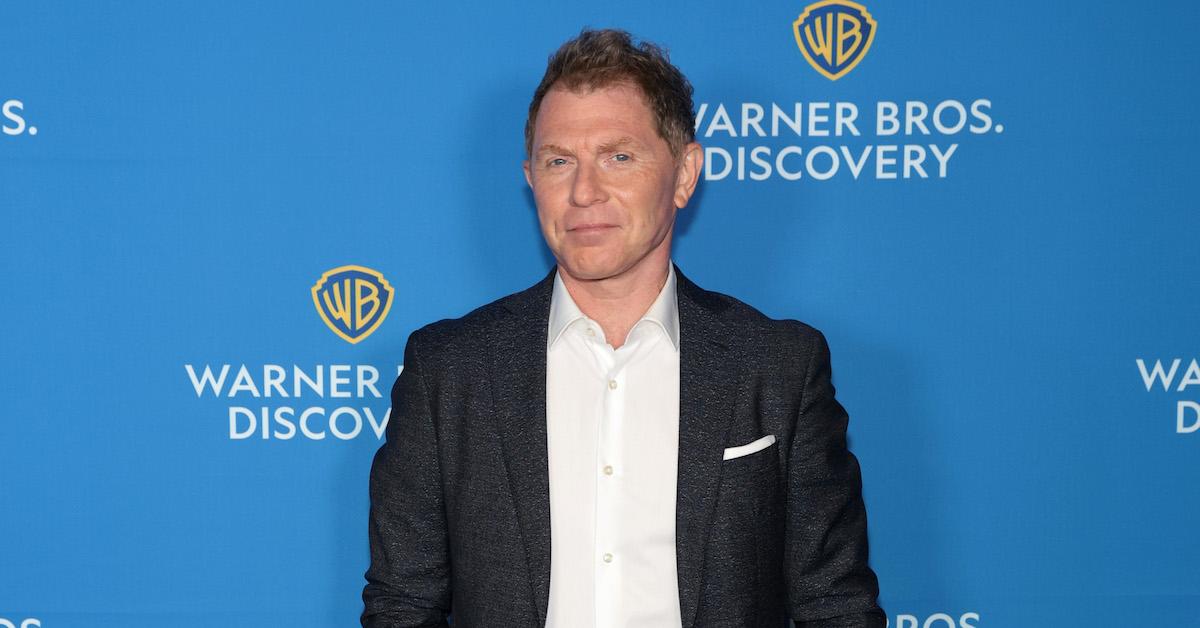 Now, Bobby — who received the institute's "Outstanding Graduate Award" in 1993, nearly a decade after graduating — acts as a "Master Chef" and avid spokesperson for his alma mater, according to Starchefs. The acclaimed chef Jonathan Waxman took notice of the young talent shortly after his Culinary Institute graduation and offered Bobby his first serious restaurant jobs at Jams, Bud's, and Hulot's.
Article continues below advertisement
Bobby Flay
Celebrity chef, restauranteur, author, radio host, reality television personality
Bobby Flay is a celebrity chef who rose to fame with his first restaurant, Mesa Grill. After appearing on the Food Network in the '90s, the celebrity chef became a fixture on the network. The author of nine cookbooks, Bobby has made guest appearances on numerous food shows and has hosted several of his own, including Grill It! With Bobby Flay, Throwdown With Bobby Flay, and Beat Bobby Flay.
Birthdate: Dec. 10, 1964
Birthplace: New York, N.Y.
Birth name: Robert William Flay
Marriages: Debra Ponzek (m. 1991; div. 1993), Kate Connelly (m. 1995; div. 1998); Stephanie March (m. 2005; div. 2015)
Children: daughter Sophie
Education: French Culinary Institute
Soon, Bobby was working as the executive chef at the East Village's Miracle Grill and catching the attention of even more people, among whom was Gotham Bar and Grill owner Jerry Kretchmer, who offered Bobby to open a restaurant together. That restaurant became the famed Mesa Grill.
Article continues below advertisement
The Food Network came calling shortly thereafter, as Bobby himself tells it in an Inc. story called "How Bobby Flay Built a Sizzling Restuarant Empire." While most recognized chefs turned down the network's offers, Bobby came up with his own show ideas. "Every time I'm on TV, I'm gonna get people to understand that I own a restaurant, and I'm gonna put more asses in the seats," he said. Then, he created Throwdown and Beat Bobby Flay.
While he might be best known for cooking on TV, the restauranteur has also penned several cookbooks and even has a production studio. "I'm sort of a junkie for the adrenaline," he told Inc., adding that despite all of his projects, "the most important thing to me is my restaurants, bar none. Not even close."