'Beat Bobby Flay' Has Been Entertaining Fans With High Intensity Cooking Action for 30 Seasons
By Chris Barilla

Feb. 24 2022, Published 3:52 p.m. ET
Ever since it first aired back in 2013, Beat Bobby Flay has been one of the Food Network's most successful cooking competitions. The show sees the veteran chef judge the cooking of two competitors tasked with creating a dish based around an ingredient of his choosing, and then the winner of that competition goes head-to-head with Bobby himself in an all-out cook-off.
Article continues below advertisement
The show has garnered a lot of attention over the years and in doing so has developed a cult following of Food Network fanatics who love Bobby's personality and signature cooking style. With that being said, where exactly is Beat Bobby Flay filmed? Keep reading to find out!
Article continues below advertisement
Where is 'Beat Bobby Flay' filmed?
Unlike a lot of Bobby's past work, which has seen him traveling around the U.S. and the globe at large sampling others' food and cooking some of his own, Beat Bobby Flay is much more homebound. Indeed, the hit cooking competition is filmed right in Bobby's hometown of New York City, which means that his commute is only a short subway ride to work, per his 2017 Vanity Fair interview.
The kitchen setup constructed in the heart of New York City for Bobby to film the show is something to marvel at as well. Per FN Dish, the kitchen is usually stocked with over 100 pieces of cooking equipment and over 200 grocery items. This makes a lot of sense when you consider the spectrum of dishes Bobby and his competitors prepare on the show, including everything from falafel to shrimp and grits.
Article continues below advertisement
On top of that, it has actually been possible in the past for fans to attend a taping of Beat Bobby Flay. Back in 2018, one user shared their experience attending the show on Reddit, revealing that they were actually paid by the network to be an audience member during a taping.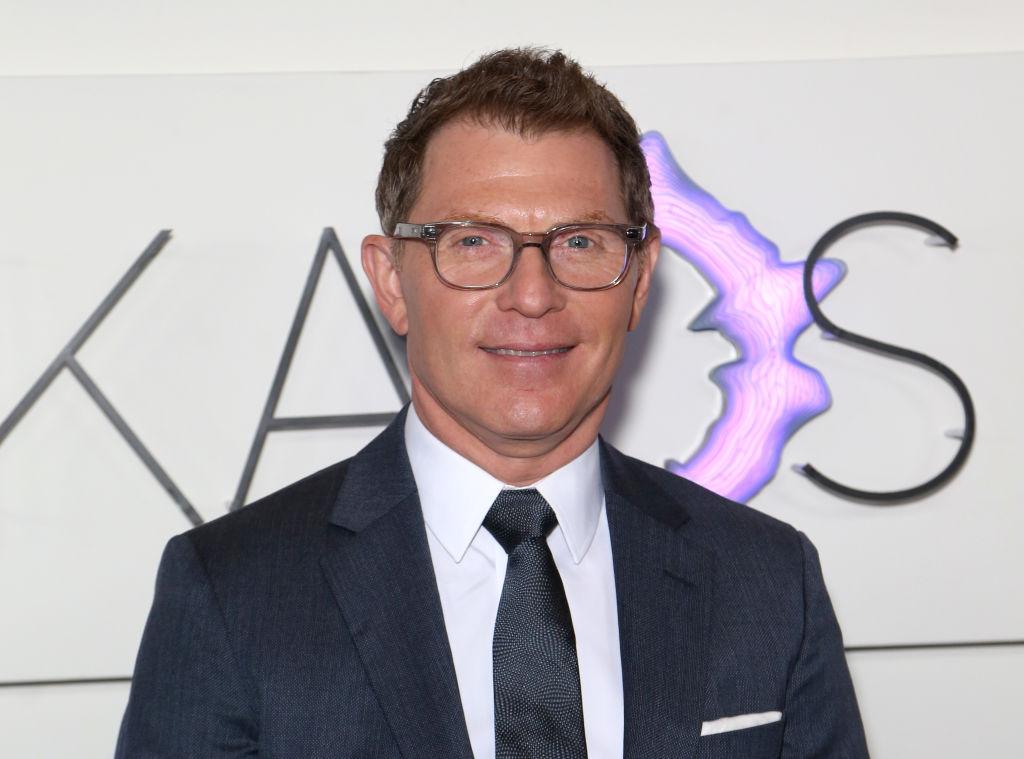 Article continues below advertisement
"The show is currently being filmed in Manhattan and I was shocked that not only were the tickets free, but they actually paid us each $68 cash for attending. I would've paid to attend, but OK, let's do it!" the guest shared with fellow fans on the social media platform.
Taping for the show is on hiatus as of the time of writing, but its production studio, On Set Productions, is sharing updates about audience casting here, with the promise that it will return in 2022.
It's worth noting, however, that On Set Productions stipulates in their posting that prospective audience members will be needed to work for 2-3 days (plus a COVID testing day) and must be non-union contractors.
This may put a little wrench in the plans of those who'd want to try to make attending a taping a one evening affair, but for the more committed Food Network fans, it presents a great opportunity to see the studio magic behind the show.
Check out past episodes of Beat Bobby Flay streaming on Hulu now.