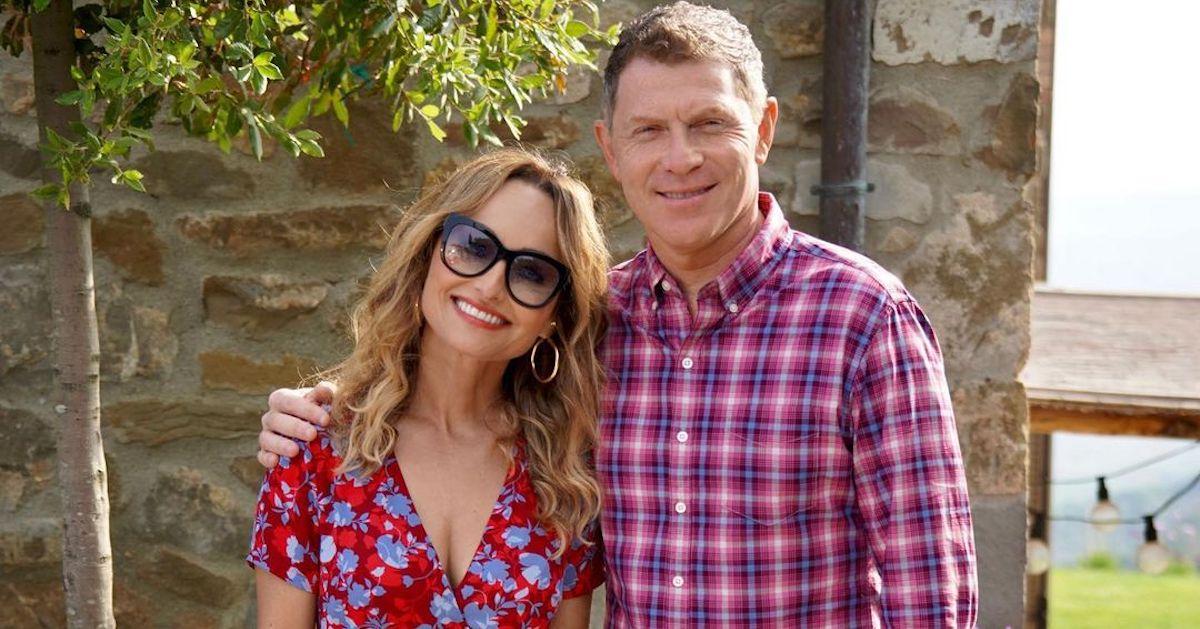 Could Bobby Flay and Giada Become the Food Network's Golden Couple?
While the offerings on the Food Network are meant to showcase fine or decadent cuisine, many get invested in the romantic lives of the staple chefs as well. For years, viewers have been hoping that Bobby Flay and Giada De Laurentiis are an item since their chemistry often sizzles on-screen.
After they both announced their respective divorces in 2015, rumors went rampant that the TV chefs were involved in an entanglement.
Article continues below advertisement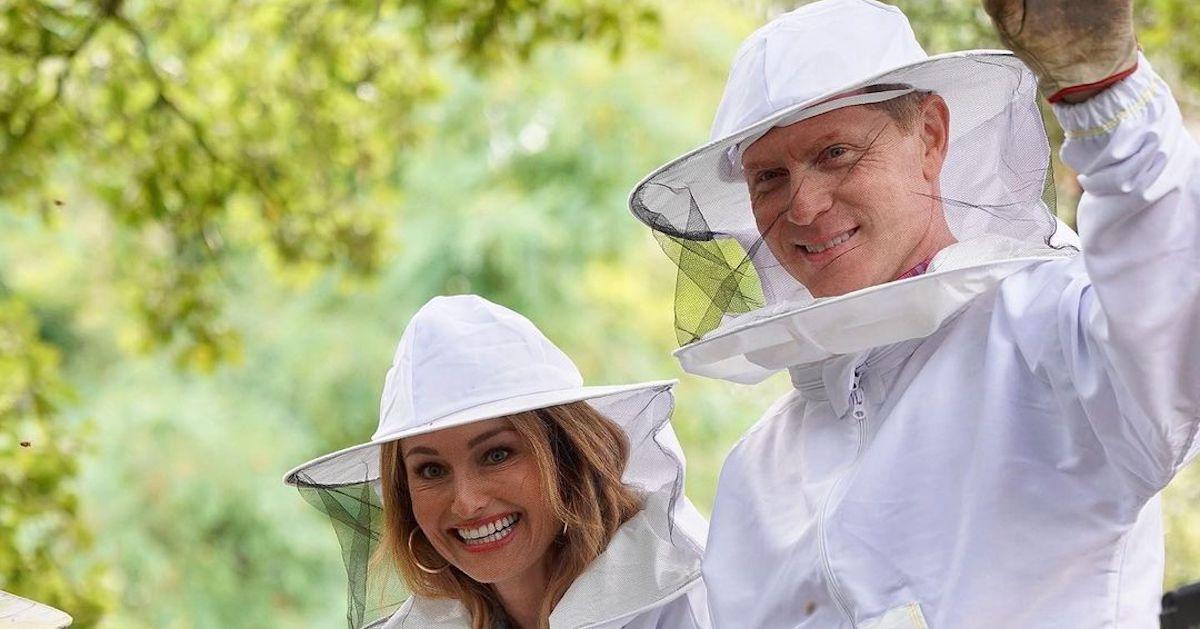 Article continues below advertisement
So, are Bobby Flay and Giada a couple now?
Though Giada and Bobby have a longstanding professional relationship and a personal friendship, the two have never indicated that they have been romantically involved.
They've known one another since 2004 when they met at a Philadelphia food expo. In 2018, Giada spoke on the Beyond the Plate podcast about Bobby's loyalty.
"I think that Bobby is one of those people that if you are his friend, he has your back forever and he will stand up for you. He's one of those guys you can call in a pinch and he will get you out of it," she told the outlet. "He's special in that sense."
While Giada and Bobby are great pals now, they've had their fair share of ups and downs.
Article continues below advertisement
When they competed as a team on Iron Chef America in 2006, Giada said that her partner wasn't exactly taking it as seriously as she was. The two ended up losing against Mario Batali and Rachael Ray, and Giada shared that Bobby took the whole thing as a joke.
"We lost and he thought it was funny. He didn't think it was any big deal that we lost," Giada said. "I did not talk to him for eight months — eight months! I did not. Nothing. Silence."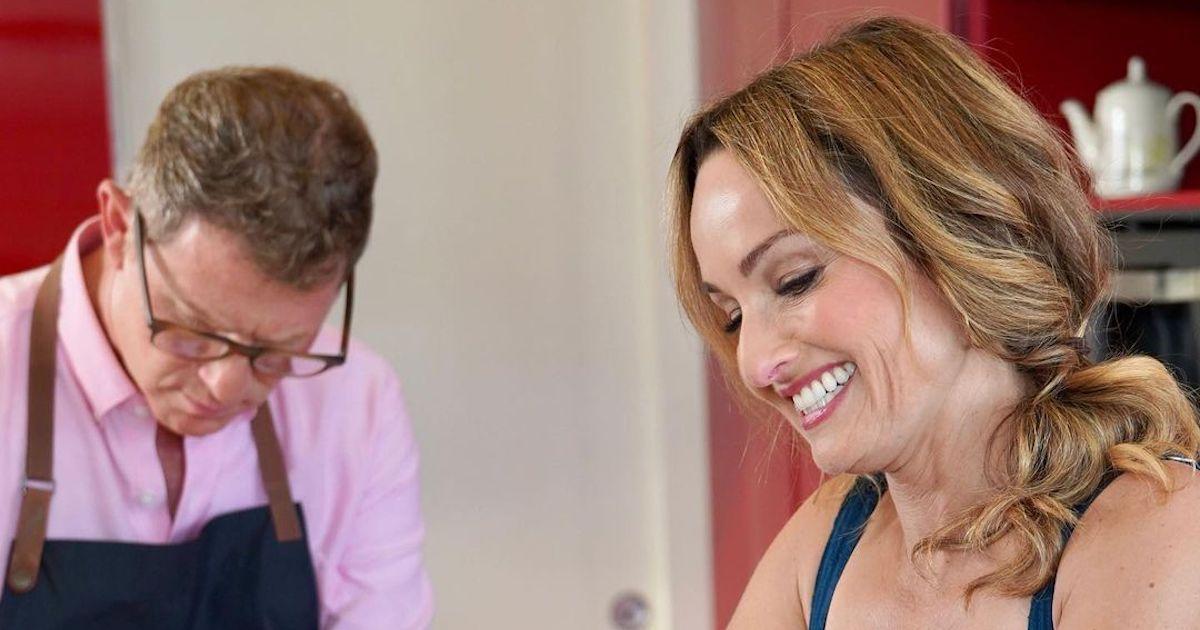 Article continues below advertisement
The Giada at Home star said that she was upset by the loss because she is a trained chef, and she wanted her partner to recognize how much was on the line.
Clearly, the two have since patched up their relationship. They've gone on to appear on each other's various Food Network projects over the years, and they now have their project with Discovery Plus.
Giada has been in a relationship with Shane Farley since 2015.
Some Bobby and Giada in Italy viewers might still think that the two foodies are together despite their repeated comments about their friendship because the two have such a natural rapport with one another.
However, Giada has been in a long-term relationship with TV producer Shane Farley. Their romance began shortly after her divorce from Todd Thompson was finalized in 2015 (the couple separated in 2014).
Article continues below advertisement
Interestingly, Shane and Giada actually first met in 2013 to discuss a project that she was creating with Bobby Flay.
While the TV show never panned out, Shane and Giada's friendship did. She said that it became something more two years later.
Article continues below advertisement
"After I got divorced, I spent about a year and a half alone, not dating, just figuring things out. I had been with Jade's dad for 25 years," Giada told People in February of 2018. "I didn't know what it meant to not be married. Once I got settled, [Shane and I] reconnected and I felt like a kid again."
While the pair are just friends, they traveled together to film 'Bobby and Giada in Italy.'
Bobby and Giada did take a one-month trip together to Italy, but it was just for work! Filming for Bobby and Giada in Italy took place in September 2019 in Rome and Tuscany. The pair visited iconic restaurants such as Dillà, Fatamorgana, and Sforno. Despite their relationship being purely platonic, their chemistry from years of friendship shines on the show.
Article continues below advertisement
Shane and Giada have kept their connection more low-key, and their posts together are sporadic.
As for Bobby's own relationship status, he has not publicly shared that he is dating anyone.
Beat Bobby Flay airs on Thursdays at 8 p.m. on the Food Network, and Bobby and Giada in Italy is available to stream on Discovery Plus.