Adam Sandler Is Teaming up With Lebron James to Bring Us a Basketball Drama
Adam Sandler is continuing his streak of dramatic performances with 'Hustle,' a new basketball movie produced by NBA legend Lebron James.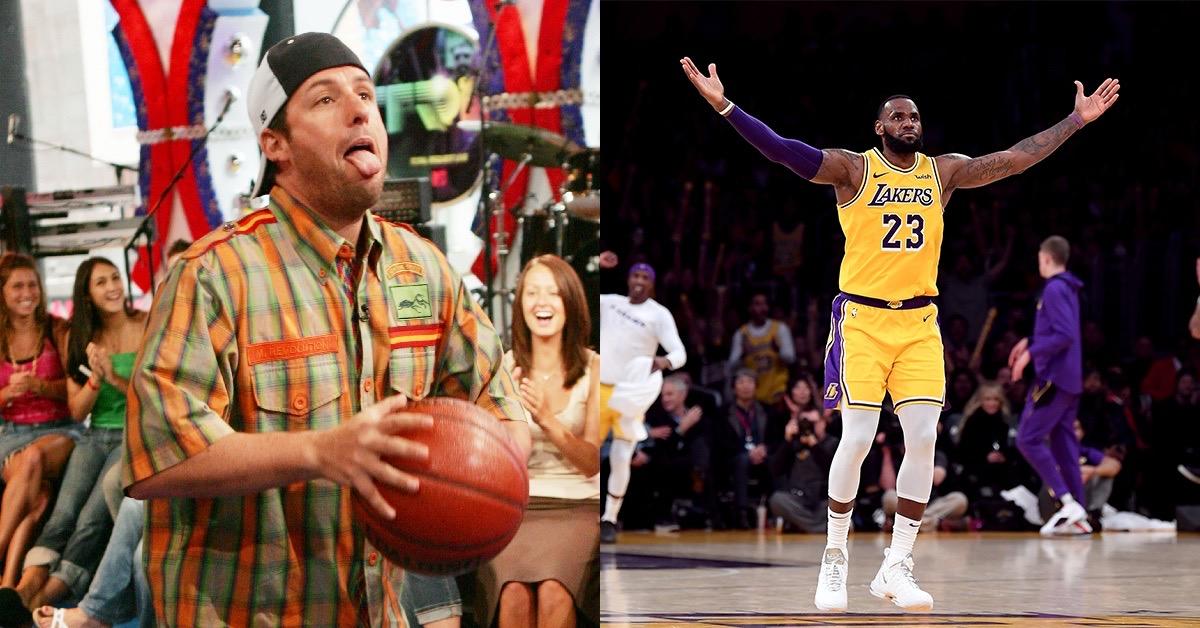 Adam Sandler is one of the most consistently successful comedians alive today. Over his years in the spotlight, he's become more beloved, even as he's begun to take on more dramatic roles. His last movie, Uncut Gems, was about a gambling addict who couldn't stop digging his own grave. The movie earned rave reviews for Adam, and proved that he can be a dynamic performer. Now, he's got another project in the dramatic vein.
Article continues below advertisement
Adam Sandler is set to star in a basketball movie called 'Hustle.'
As part of a lucrative deal that Adam has with Netflix, he has to keep churning movies out for the platform. One of his latest projects is Hustle, a sports movie in which Adam plays an NBA scout who's fired from the league. After being fired, Adam's character will attempt a comeback after he discovers a talented player in a foreign country, and attempts to bring them into the NBA.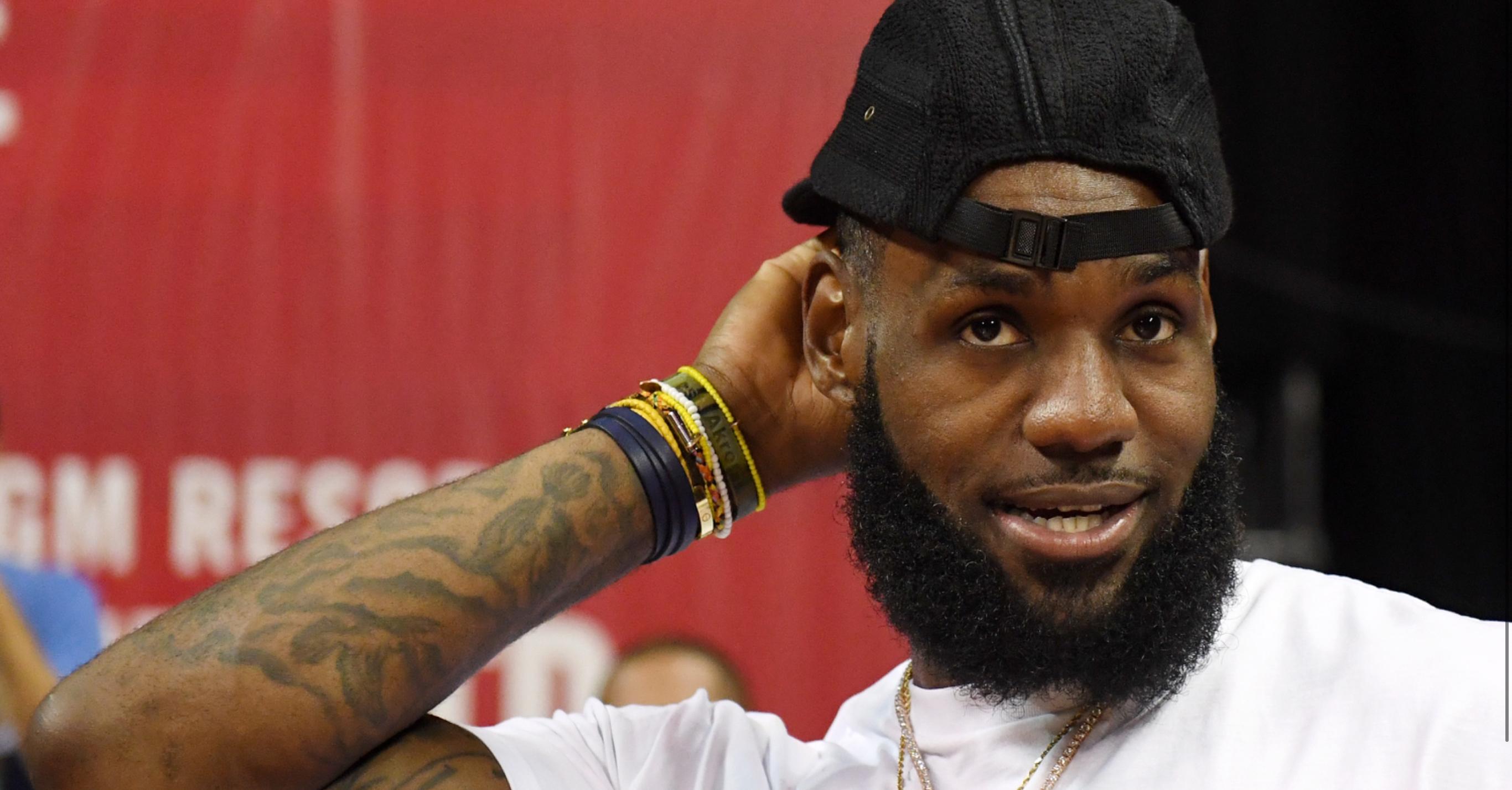 Article continues below advertisement
Lebron James is teaming up with Adam for the film.
Although Lebron won't be starring in the project, he is set to produce it along with his business partner Maverick Carter. Lebron and Maverick will produce the film under their SpringHill Entertainment banner, and will be joined by Adam's Happy Madison production company.
Lebron has worked in Hollywood before.
Although he's best known for his performance on the court, Lebron has also spent plenty of time in Hollywood before Hustle. He gave a hilarious turn as himself in the 2015 Amy Schumer film Trainwreck, and also did voice work in the film Smallfoot. He's also set to star in a sequel to Space Jam. The original came out almost 25 years ago, and starred Michael Jordan.
Article continues below advertisement
Adam is a big basketball lover.
Although he's made his career as a comedian and actor, Adam has always had a pretty public love affair with basketball. In the past, clips of the comedian have gone viral as he impresses on the court. Wherever he is, Adam is known to find a local pickup game and join in on the fun. It's no surprise, then, that the idea of playing a basketball scout would appeal to him.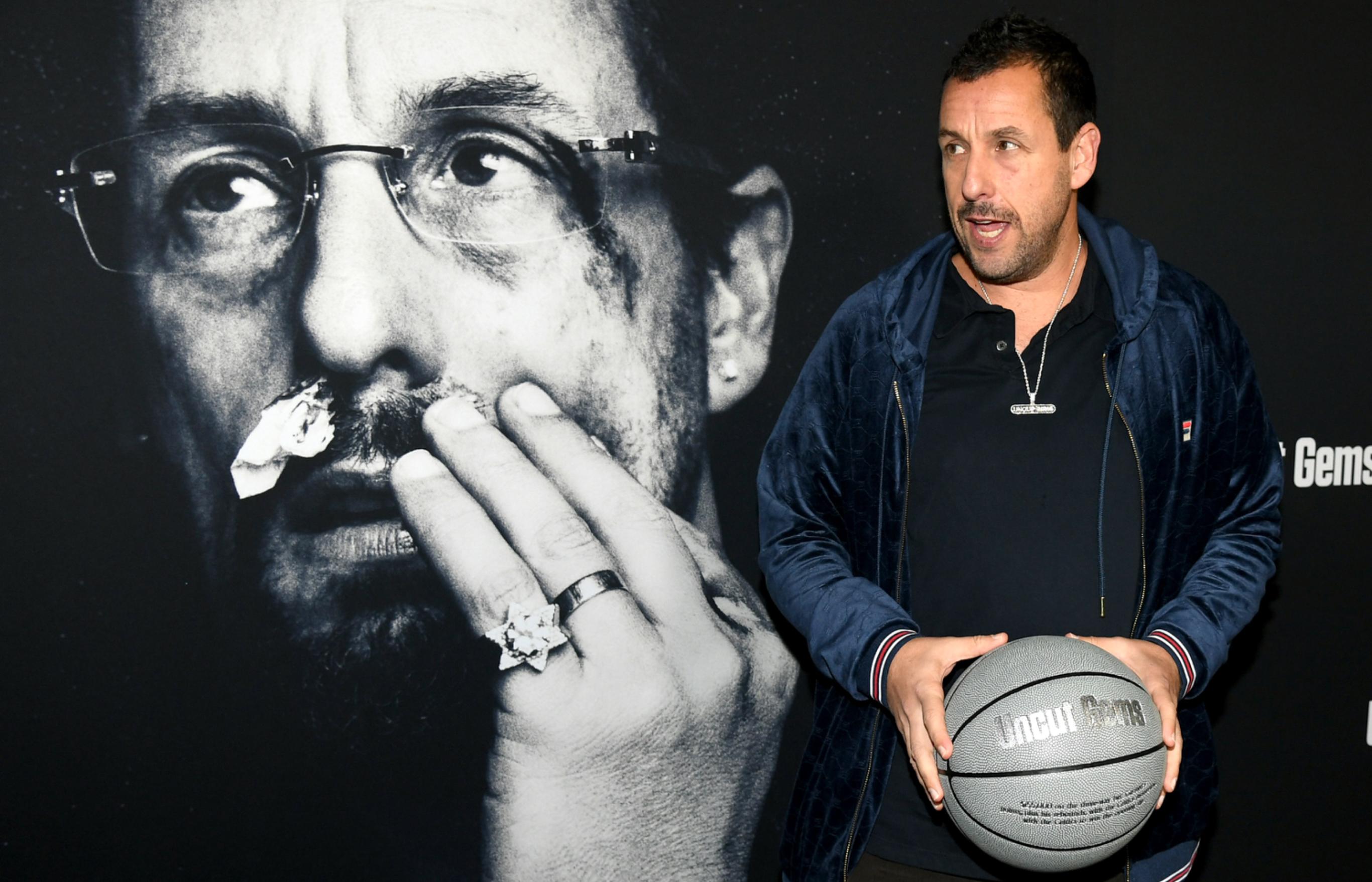 Article continues below advertisement
Adam has pivoted to serious roles in recent years.
Although he still stars frequently in comedies, Adam has also done work in more serious roles in recent years. In addition to Uncut Gems, he also starred in The Meyerowitz Stories for Netflix. Adam has taken occasional dramatic roles throughout his career, but now, he's taking them on far more frequently. For his work in Uncut Gems, Adam even won an Independent Spirit Award.
Following his victory, Adam gave a hilarious speech accepting the award, and poking fun at the fact that the Oscars had failed to nominate him for the performance. "A few weeks back when I was, quote-unquote, snubbed by the Academy, it reminded me when I briefly attended high school and was overlooked for the coveted yearbook superlative category best looking," Sandler said. "That accolade was given to a jean jacket wearing feather-haired d---kbag by the name of Skipper Jenkins."
"But my classmates did honor me with the allegedly less prestigious designation of best personality," he continued. "And tonight, as I look around this room I realize the Independent Spirit Awards are the best personality awards of Hollywood."