These Women Sneakily Added Some Decor to a Cracker Barrel — and Social Media Is Cracking Up
Folks online can't get enough of this TikTok video where a woman and her friend sneak in some of their own "decor" at their local Cracker Barrel.
Part of the charm of Cracker Barrel is its homey decor, from the old photos on the fireplace mantels to the vintage signs decorating the walls. In fact, each restaurant has its own local antiques and rarities. When designing new locations, the decor team will "research the town's history to identify artifacts that will complement the town and region," according to the company's website.
Article continues below advertisement
So when one woman on TikTok decided to cheekily add a little bit of her own local decor to a Cracker Barrel establishment, folks online were both delighted and amused.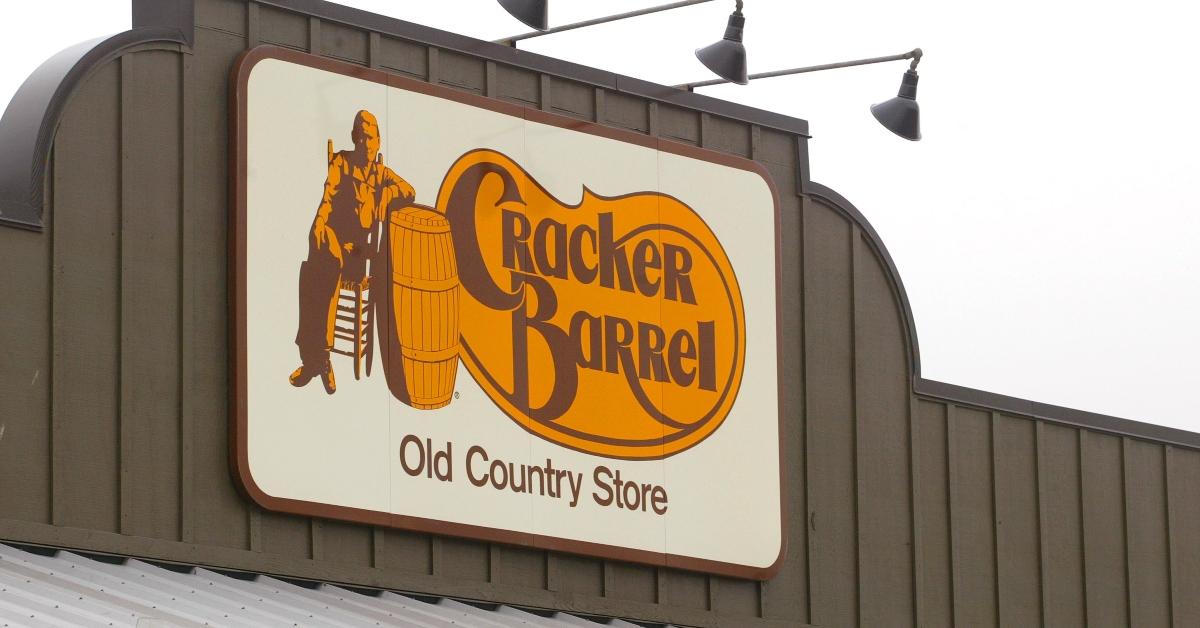 Article continues below advertisement
These ladies had fun adding a little bit of their own "decor" to Cracker Barrel.
A social media user named Darcy (@gash.79) posted a TikTok of her and her friend visiting a local Cracker Barrel. Darcy even added some bluegrass banjo music to the background of her video, adding to the country vibe.
In the video, Darcy's friend can be seen waiting until the coast is clear before sneakily getting up from their table and heading over to the fireplace mantel, where she places a framed photograph.
Article continues below advertisement
With a contagious smile, the friend then adorably rushes her way back to the table, having gotten away with the fun scheme.
The next part of the video shows Darcy and her friend posing for a picture in front of the very fireplace mantel where the friend had just covertly placed the framed photograph.
Article continues below advertisement
You can see the framed photograph behind them, but at first, it's unclear what's in said photograph.
That's when the video shows you exactly what's in the photograph. And it's a riot...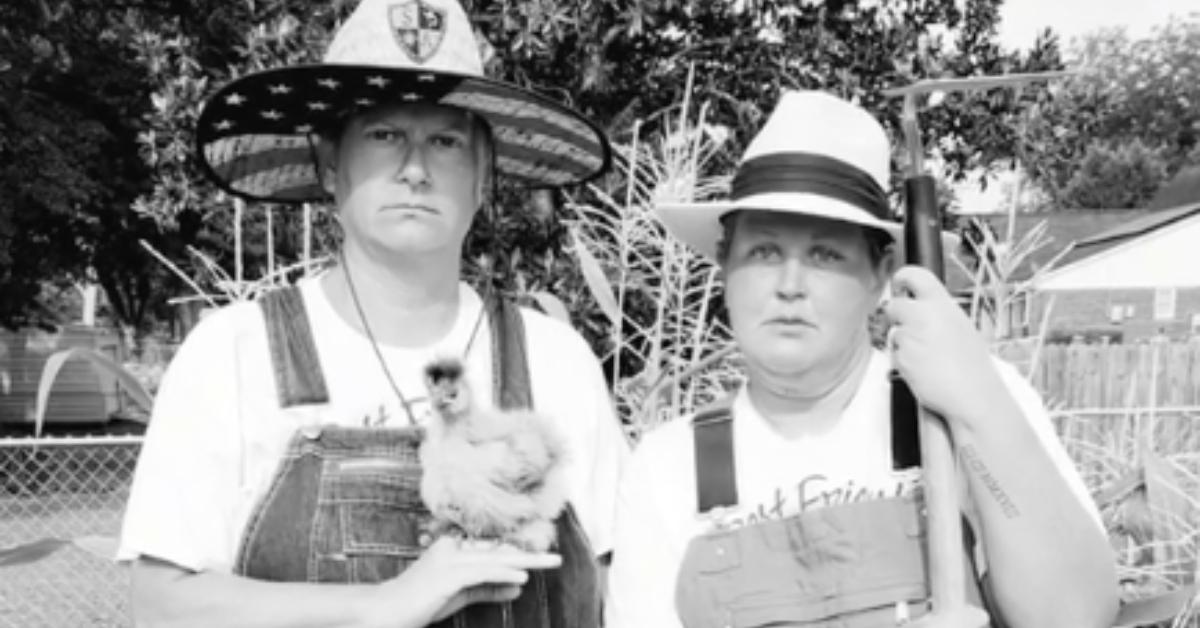 Article continues below advertisement
The photograph in question is in black and white and features Darcy and her friend wearing farmer overalls and grim facial expressions. Darcy's holding a chicken while her friend holds a shovel.
It all feels very reminiscent of American Gothic, the famous 1930 painting by Grant Wood that features a farmer standing stoically next to his equally stoic daughter while holding a pitchfork.
Article continues below advertisement
The commenters under Darcy's video absolutely loved everything about it. "This is the kind of prank I can get behind; so cute and wholesome and nobody's getting hurt," one person wrote. Another person chimed in with: "This is the best thing I've ever seen." Other folks tagged their friends asking if they could do the same thing next time they go to the restaurant.
Article continues below advertisement
Some people mentioned they'd done something similar at their local Crackel Barrel: "My daughter and friends stuck a pic of them in old-time western attire at our local CB. It stayed there for at least five years. Highlight of every visit!"
Some former Cracker Barrel employees even weighed in, with one of them claiming she had done something similar: "When I worked there, I hung up that picture of Bernie Sanders in his mittens photoshopped onto a front porch with a sepia filter."
And apparently other folks have had fun with this idea while visiting other businesses as well, with one commenter recalling: "I used to do this at Ikea and once my daughter sent me a message with her pic in a frame on the showroom wall like 'MOM what is this?!?!'"