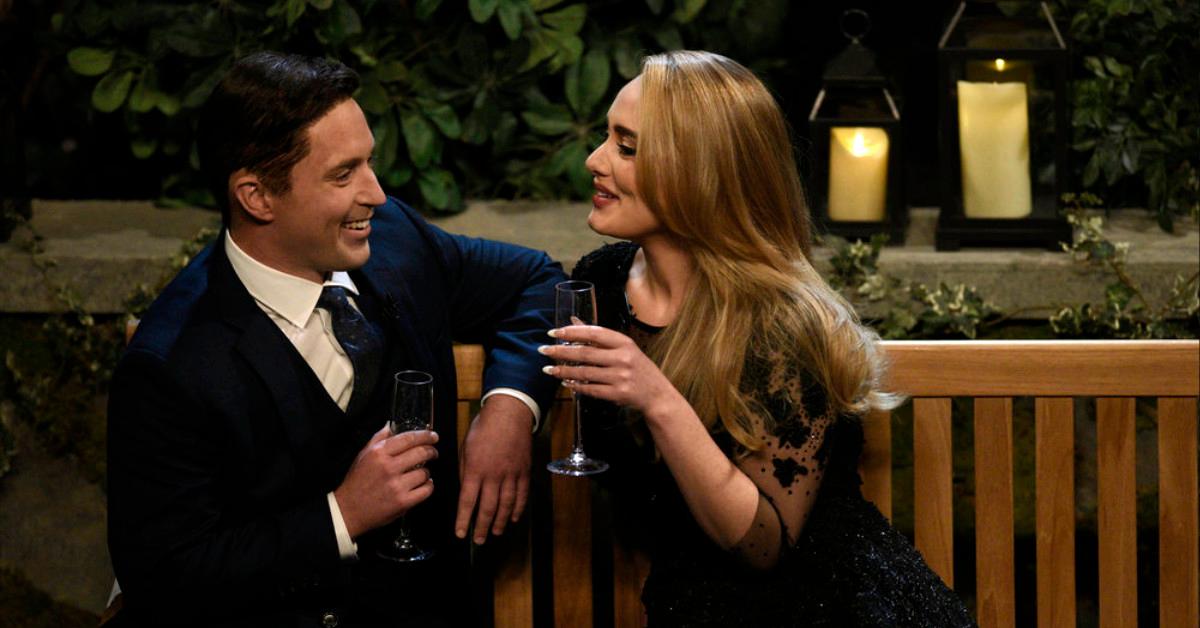 Adele Played a Singing, Stalking 'Bachelor' Contestant on 'Saturday Night Live'
Singer Adele was the host and not the musical guest of Saturday Night Live's Oct. 24 episode, but the British songstress still treated viewers to performances of some of her biggest hits. During Adele's Bachelor spoof on SNL, she tried seducing Bachelor Ben K. — played by cast member Beck Bennett — with choice cuts from her repertoire.
Article continues below advertisement
Adele's 'Bachelor' skit on 'SNL' was intense.
"Hi, I'm Adele Atkins. I'm 32," the Grammy winner said in the spoof, in character as a Bachelor contestant. "You may know me for being the singer Adele. I'm here because I had a lot of heartbreak in life, first at 19, then sort of famously at 21, and then even more famously at 25. But I have a really good feeling about Ben K. It's only night one, but I can already tell he's going to be the next love of my life."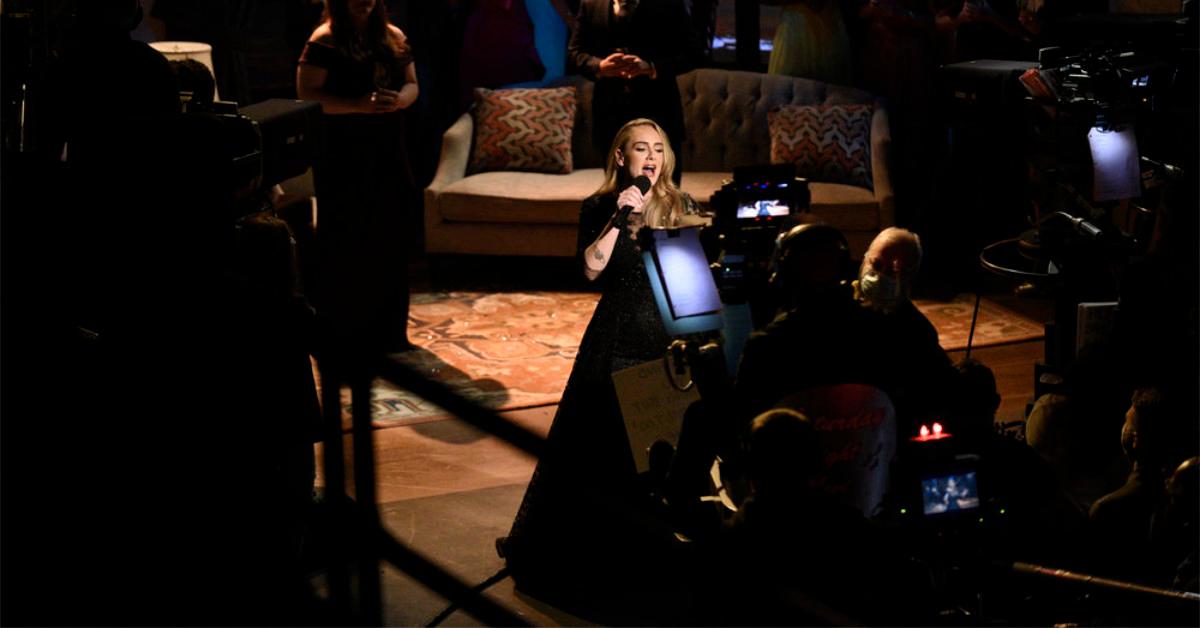 Article continues below advertisement
"Someone Like You"
To her surprise, though, Adele does not get Ben's first impression rose. Instead, he gives it to Heidi Gardner's Hannah C. (In a funny twist, all the other Bachelor contestants are named Hannah.)
Surprised by the snub, Adele starts singing the first few bars of her 2011 hit "Someone Like You."
"I heard that you're settled down," she sings. "That you found a girl and you're married now / I heard that your dreams came true."
But Ben K. gives her a reality check. "I am not married to Hannah C.," he says. "It was just the one rose. You're still in this."
"Yes, girl, there's like 40 episodes left, so I'd pace yourself emotionally — because we've been here 10 minutes, and you've already sung that a few times," Hannah C. says.
Article continues below advertisement
"When We Were Young"
But Adele has no intention of slowing down, using a private chat with Ben to launch into a rendition of her 2016 song "When We Were Young." ("We met today," a confused Ben interjects.)
And once again, Ben cuts her short. "This is really more of a talking show," he explains.
Article continues below advertisement
"Hello"
Undeterred, Adele butts in with her 2015 song "Hello" when one of the Hannahs — Chloe Fineman's Hannah Alexis C. — finally gets some alone time with Ben.
Article continues below advertisement
Hannah Alexis C., of course, disputes Adele's "Hello" lyrics. "It has not been years since you've seen Ben!" she yells. "You've been singing to him all night!"
With that rebuke, the London native seems to see the error of her ways, realizing that she's being a "right prick yet again," and she wanders off. "I do feel kinda weird that I yelled at the actual Adele," Hannah Alexis C. tells Ben.
"Rolling in the Deep"
But when the pop star gives another contestant the kiss-off with her 2010 single "Rolling in the Deep," Ben gives her the boot. Graciously, though, Adele returns to sing more of "Someone Like You," even walking into the audience to serenade the essential workers invited to watch SNL in person.
Is that the end of Adele's reality career, though? Not if her sign-off is any indication: "Thank you, everyone! Catch me next week on Love Island!"