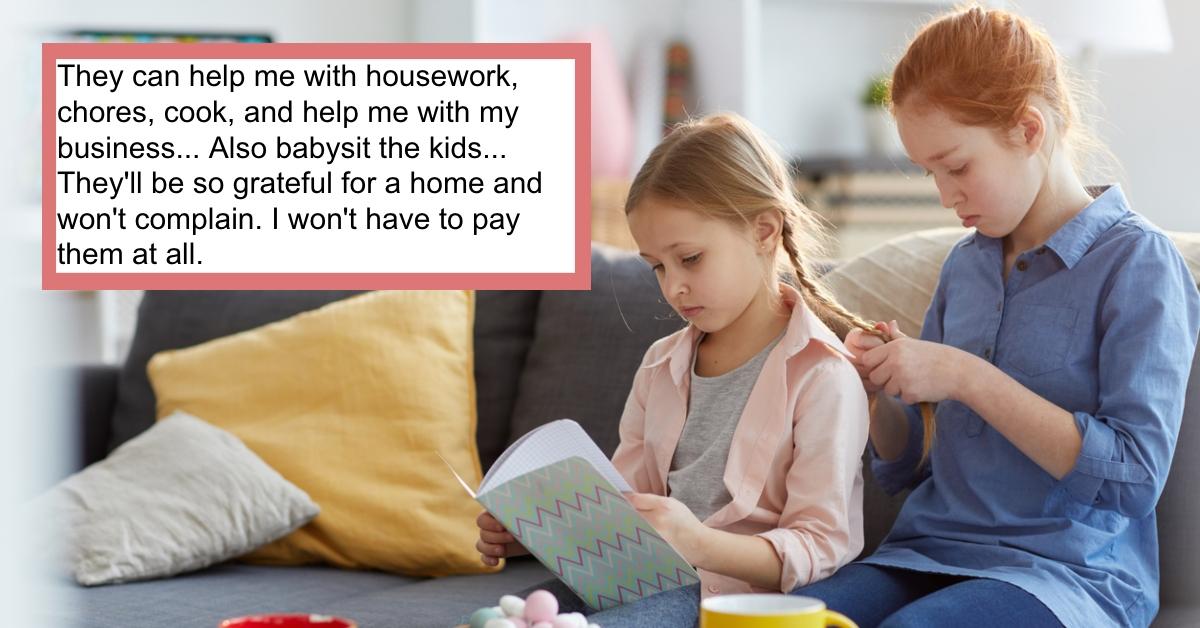 Woman Wanted to Adopt an Older Foster Kid Just So She Could Have a 'Live-in Babysitter'
People who foster and adopt children should do so because they want to parent a child, to give a good life to a kid who needs it. Fostering an older child because you want a "live-in babysitter" for your younger kids is decidedly an awful reason to pursue it.
Article continues below advertisement
This is something the person who posted this recent entry to Reddit's "Am I the A-hole?" understands. OP explains that she has an older sister, Jane, who is married to Bob and has two young kids. Her niece and nephew are wonderful and she loves them very much, but her sister is the difficult one.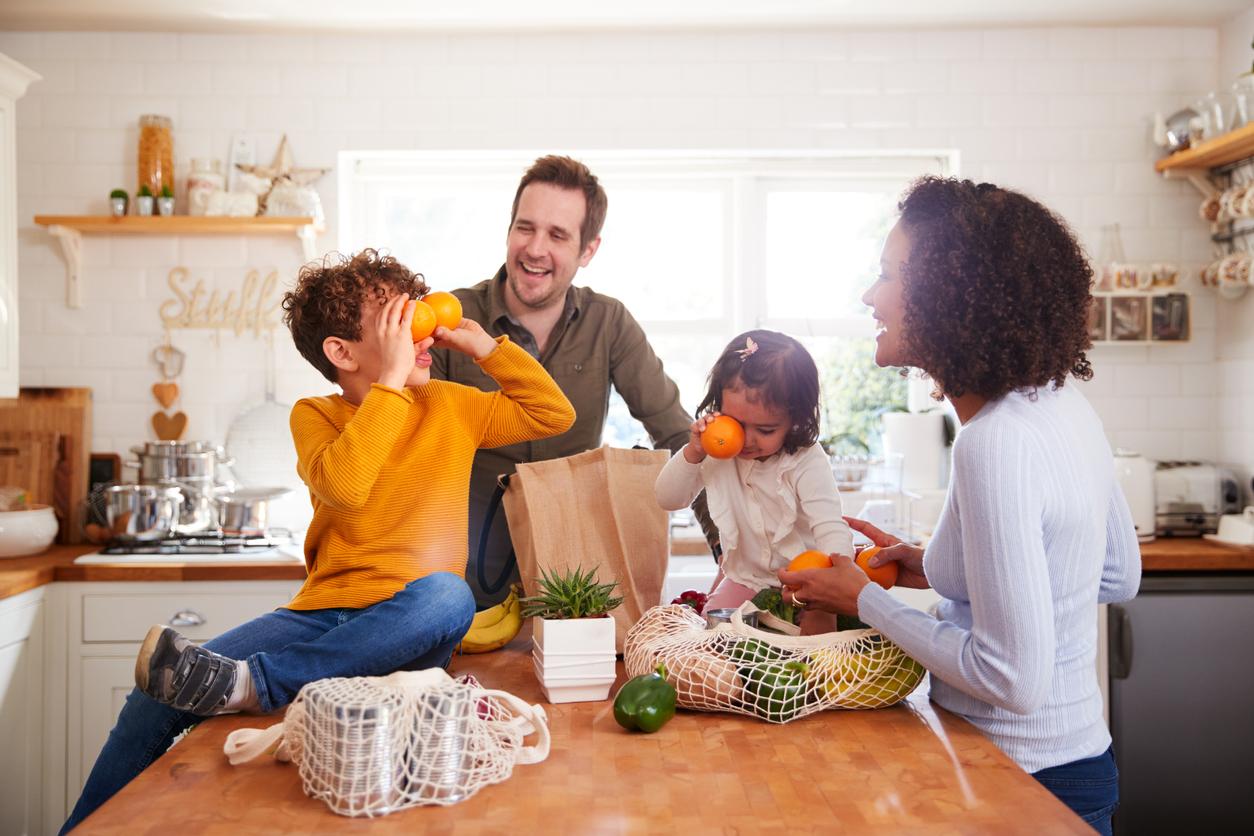 Article continues below advertisement
You see, OP lived with her sister for about two years. "It was a miserable time that really affected our relationship," she wrote. "She saw me as free labor, money, and babysitting. Even when I managed to get a small part-time job, she demanded I hand over nearly half my pay or get out. It was hell and she took complete advantage of me."
OP moved out as soon as she could and now she doesn't really speak to her sister outside of family gatherings. After she moved out, Jane complained nonstop about how she no longer had help with her kids and "never gets a break." OP still babysits sometimes, but only occasionally. She's had to put her foot down to make sure she still has a life.
Article continues below advertisement
Recently, Jane started telling OP that she wants to foster a teenager and openly admitted the reason is that she wants a "live-in babysitter" for her other kids. She wants someone around who's 16 or 17 and can help with the housework, chores, cooking, and her business.
She also wants someone to babysit the kids, and she thinks that a foster kid would be perfect because "they'll be so grateful for a home and won't complain." OP writes that Jane said, "I won't have to pay them at all. And when they turn 18, I can just sign up for another foster kid!"
Article continues below advertisement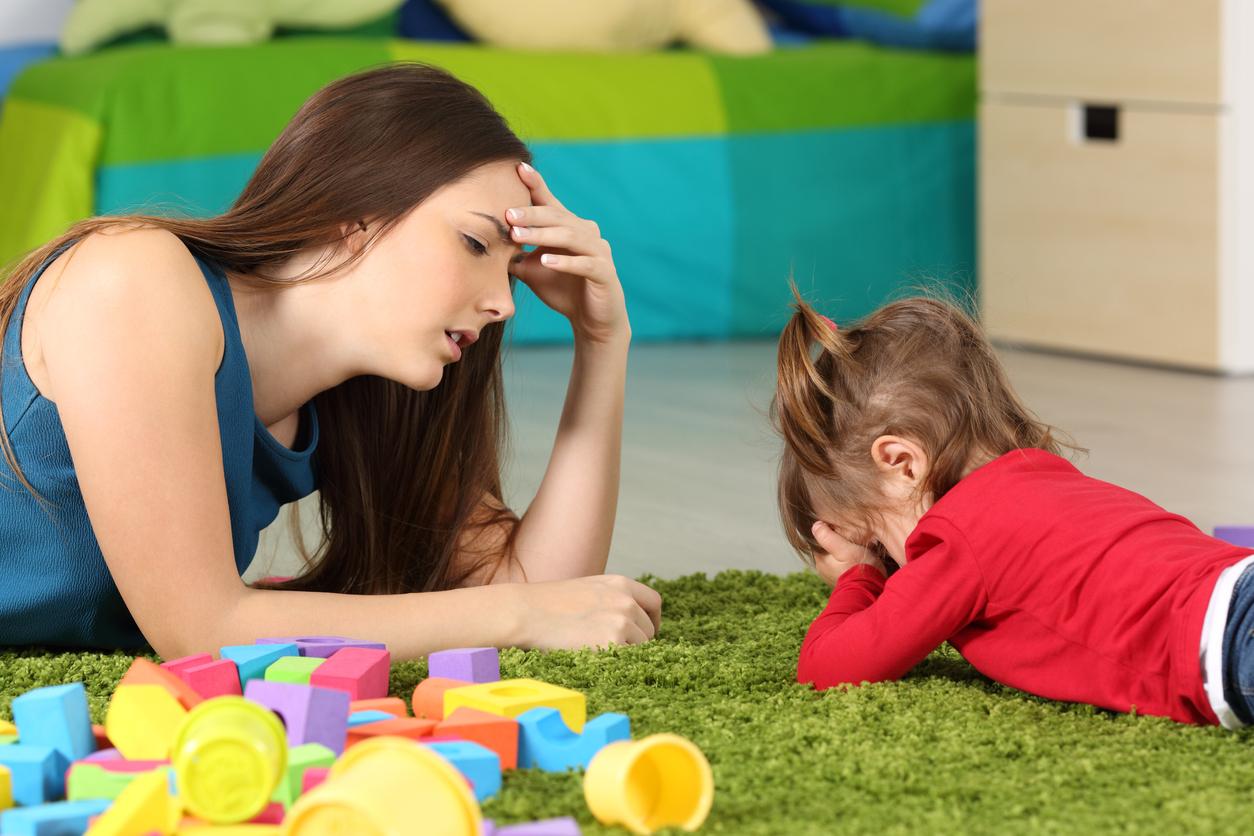 Obviously, this is horrifying, and OP told Jane it was a horrible idea. That is so far from the reason you should foster a child. But Jane didn't listen, and she went ahead and started the process to foster a kid.
Article continues below advertisement
Soon, a social worker showed up at OP's apartment to ask her questions about Jane, who had put her down as someone who could vouch for her character. OP did not hesitate to share her sister's reasoning for wanting to foster a teen with the social worker.
Later, Jane called OP crying and saying that she was told she wouldn't be considered for any fosters or adoptions. She asked OP what she had said, and OP told her sister the truth: that Jane only wanted to foster a kid basically to have a free housekeeper and babysitter on hand at all times.
Article continues below advertisement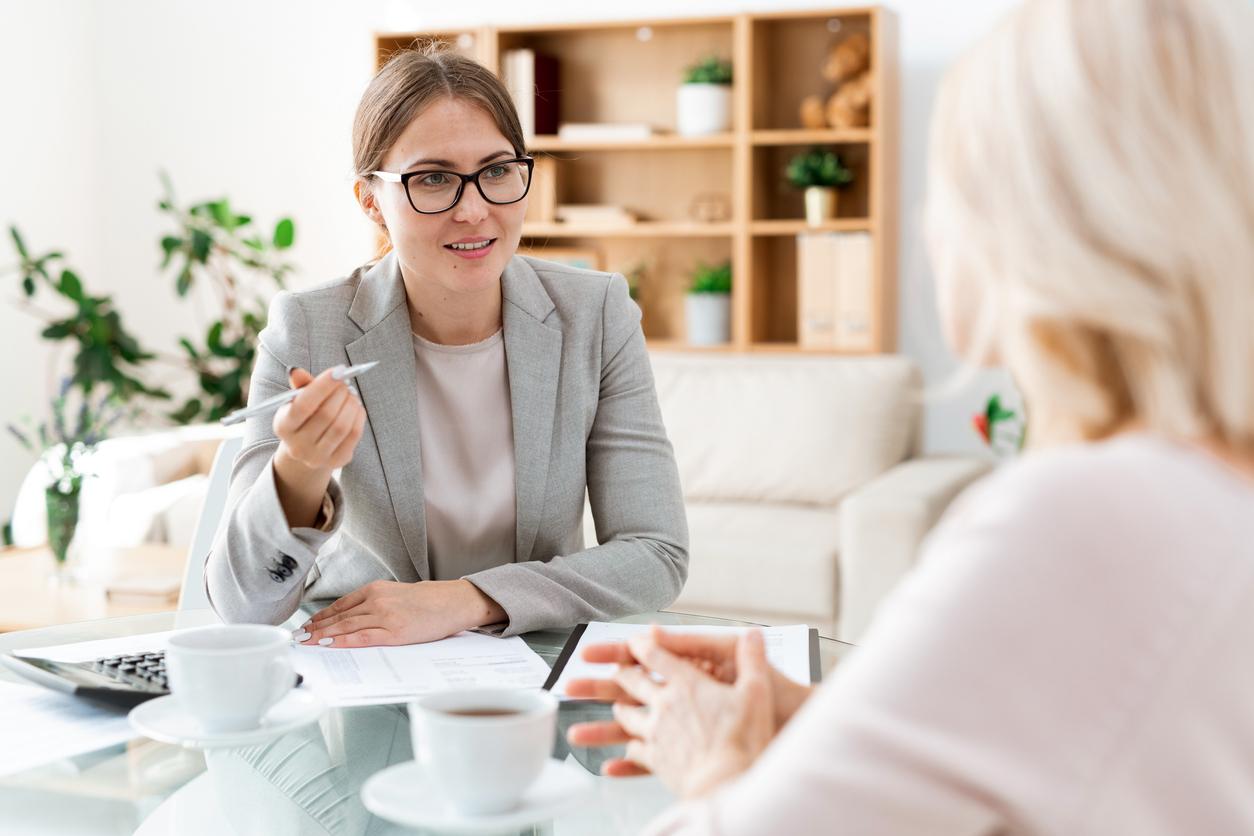 Now, not only will Jane not speak to her, but several other family members have taken Jane's side. She writes, "They think foster kids are f--king dogs or something and would be so happy just to have a roof and would gladly do all the housework." They clearly don't understand that older kids in foster care need parents who will love and support them. They're still kids.
Article continues below advertisement
Reddit commenters backed up OP 100 percent. "You told the truth and saved a teenager from a terrible life of being used and dumped for another, which is not way to treat anyone," one person wrote.
"Kids aren't slaves and shouldn't be treated as such," another person wrote. "I'm glad you got out of living with your sister, because she sounds difficult to live with, and you absolutely did the right thing to prevent a child from being treated like you were!"
One commenter wrote that she and her husband had discussed adopting teenagers. "The first thing we talked about was that we weren't asking them to babysit. It's not their job, and foster kids have gone through so much," she writes. "Making them a live-in, unpaid nanny is just disgusting and your sister should be ashamed of herself."