13 Adopted Adults Open Up About Finding Their Birth Parents
Many adopted adults grapple with whether to seek out their birth parents, with a variety of outcomes and repercussions. Recently, these 13 adopted adults shared their birth parent stories.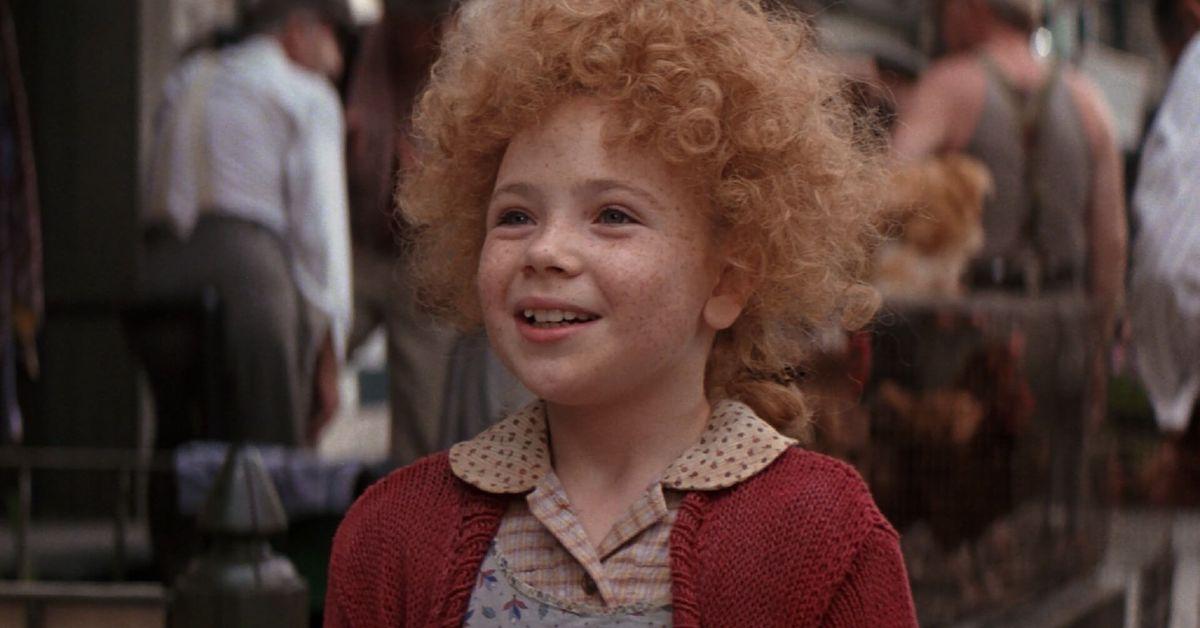 Though not all people who were adopted choose to seek out their birth parents when they're old enough, it's common for those who know they were adopted to be curious about their biological origins to some extent. But what happens if and when they go down the rabbit hole to learn about the parents who put them up for adoption?
Well, their experiences vary about as much as the people living those experiences — some have joyous meetings with their biological parents, others experience bittersweet or disappointing results, and in some cases people ultimately decide not to pursue it. Here are 13 stories about adopted people searching for answers — or deciding to stay in the dark.
Article continues below advertisement
1.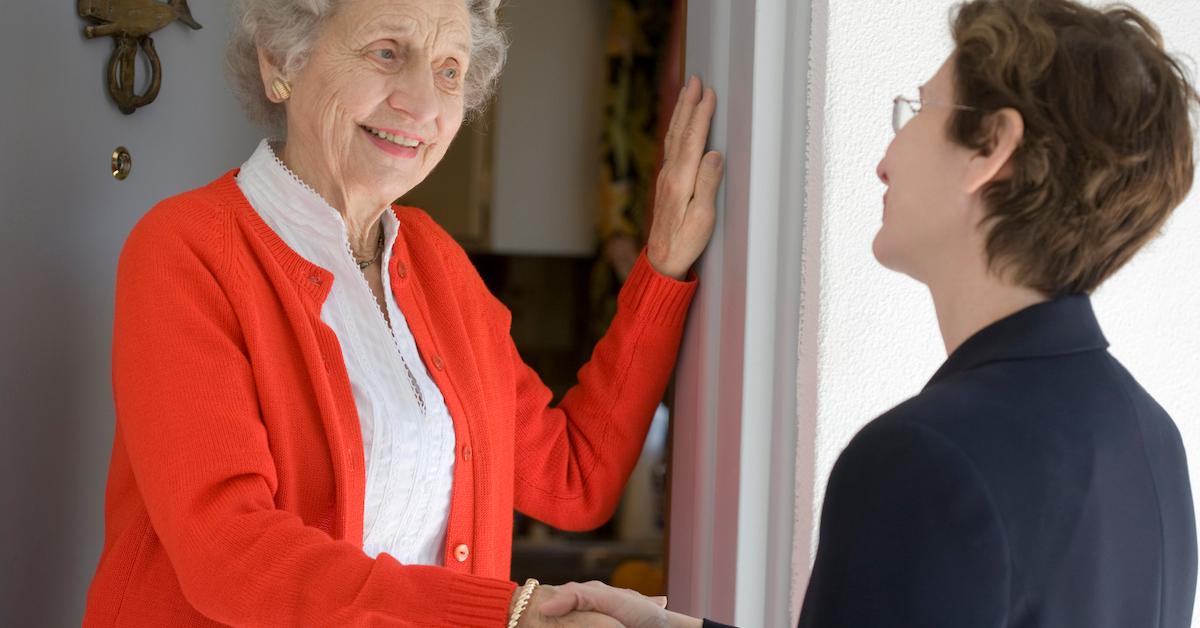 Things went almost picture perfect for ajmacbeth, who didn't seek their parents until they were nearly 50 years old. However, their father's passing made them realize they wouldn't have a choice either way if they waited much longer. Thankfully, they didn't even have to worry that digging into their origins would upset their mom.
"Had my mom even hinted that it would bother her, I would have ceased immediately, but she was very excited about the prospect," they said. Eventually, after exchanging a few emails, they all met —ajmacbeth and both their mom and birth mom. "It was a very good meeting and I've been visiting her once a year since."
2.
TV and film would have you believe every person who was adopted is curious about their origins, but it's not at all universal. For example, this user who says, "I was literally dumped on the doorstep when I was a baby, no information, no nothing," so it sounds pretty unlikely they would even find who they were looking for if they wanted to. Also, they say their biological parents are from "different countries, different languages, different cultures," so it's not as though they would have any common ground if they did meet.
But most importantly, they feel strongly that their adoptive parents are their "real" parents, which is a common sentiment many adoptive parents and their children wish more people would understand.
Article continues below advertisement
3.
RaynnenotRaynee, on the other hand, was given up for adoption at around age 11, so while they know plenty about their "blood parents" as they call them they have no desire to know "where they are, how they've changed, or what they're doing." And that's not only totally fair but perfectly understandable, given the circumstances. As they put it, "they gave me up so I gave them up."
Article continues below advertisement
4.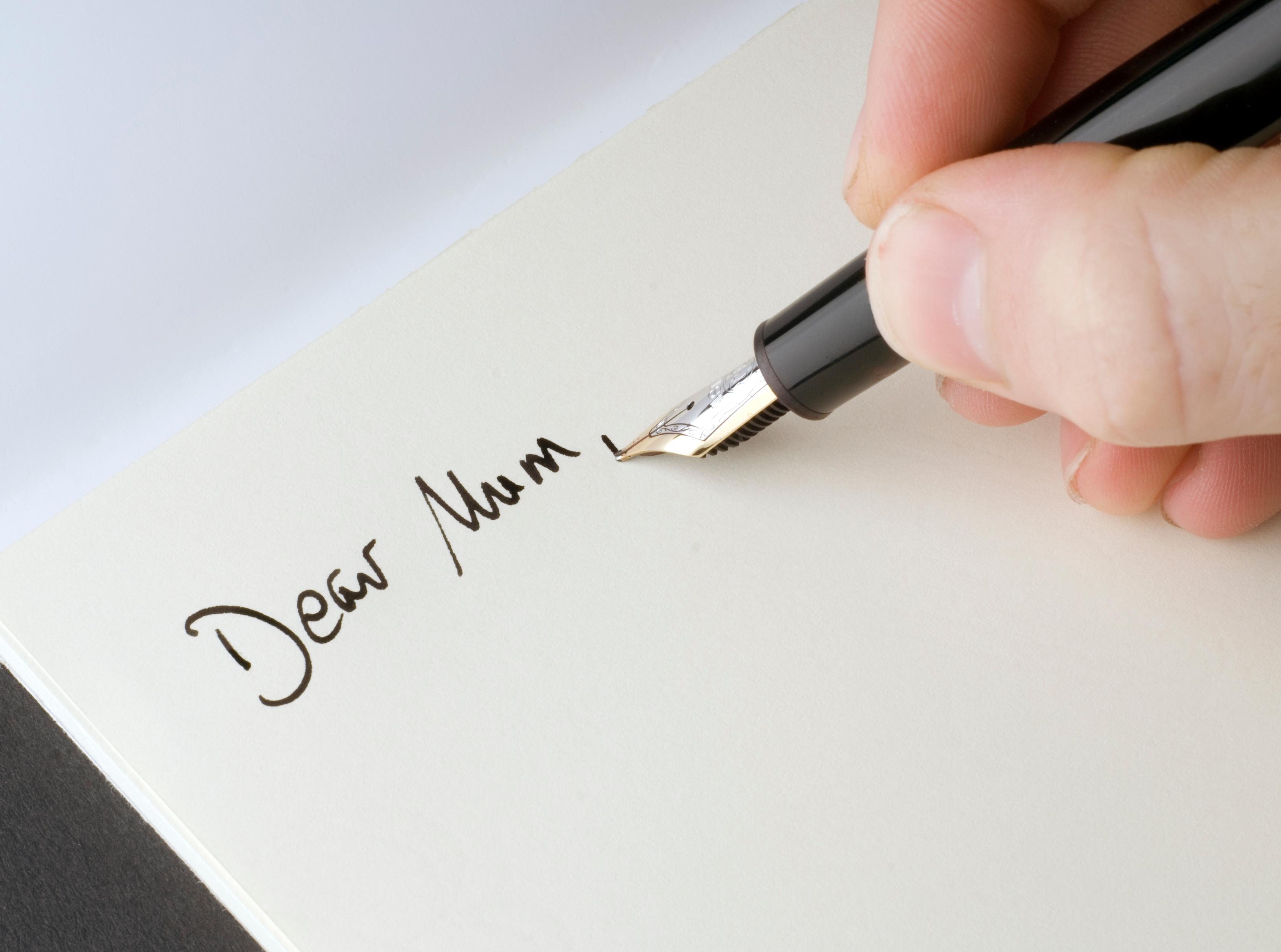 Open adoption wasn't very common if it was done at all several decades ago, but things have changed a lot over the last several decades. For kgkglunasol, the question of who their birth mother wasn't a mystery to them growing up. They had contact with her as early as 7 or 8 years old and had their first meeting with her at age 14, which was "mostly just awkward," though they found they had a lot in common. However, one of the things they have in common is "we are both awful at keeping in touch with other people." As a result, they haven't written or spoken for several years, which they're for the most part fine with, adding, "the only part that sucks is not knowing anything about my family's medical history."
Article continues below advertisement
5.
Several people on the thread weren't adopted themselves but had parents or grandparents who were, and their experiences are just as fascinating. For example, TheClamMaster shared about their mom tracking down her birth mother "through the power of Google," and says it "worked out pretty nicely for her because we now have a new set of cousins and she got some medical history info." Though they don't have a strong connection with their birth relatives, TheClamMaster says "it is really cool to have a personal mystery solved."
Article continues below advertisement
6.
Sometimes it's the birth parent who seeks a reconnection, as was the case for Link3265, whose biological mother sought him out once he turned 18. Turns out she and Link's birth father were both 19 and decided they were too young to be parents.
"We have an absolutely amazing relationship and I have two half siblings that are amazing, Link says. After meeting his birth mom, he did 23andme and found an older half-sister in California with the same father. Turns out their shared birth father knocked up another woman at age 15. He apparently grew up to be a "pretty famous televangelist preacher / support coach."
Article continues below advertisement
7.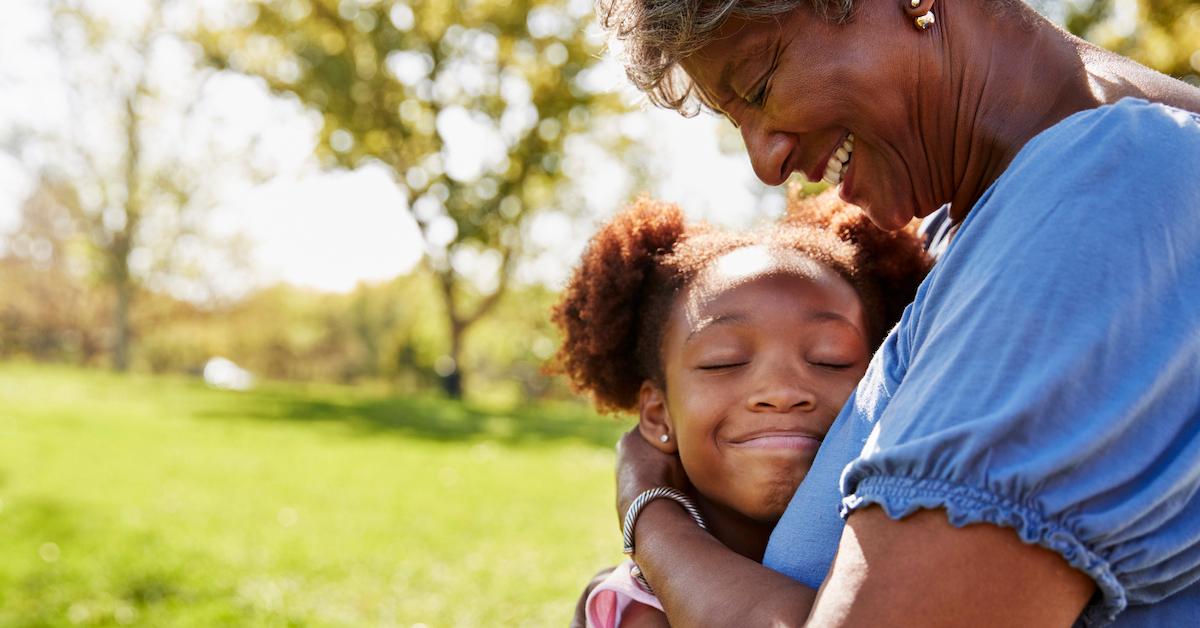 People aren't always adopted by strangers, as abbysskata says. She's 16 now and was adopted at birth by her paternal grandparents. Since she stayed with family, she says she kept a close relationship with her biological father until he passed away last year. Her mother, however, is more of a mystery, as she struggled with mental instability and homelessness. "I have yet to find her and no one really know where she is." However, Abby recently learned of a half-sibling she was previously unaware of, though they have yet to connect.
Article continues below advertisement
8.
Redditor o0live was also adopted by a relative, in their case their birth mother's brother, which meant that legally their biological mom was their aunt. Seeing and knowing their birth parent helped them to not only not feel some big mystery about where they came from but to also see that adoption really was the ideal outcome for them. "It took her a long time to get her life sorted out and some of her other kids have had it rough," they shared. As for their birth father, they met when o0live was 21. While they ultimately recommend seeking out birth parents "for the closure and answers you get," they also admit there are emotional risks. "You need to go into it with a strong sense of boundaries," they recommend.
Article continues below advertisement
9.
Also, as a friend of Eponarose's learned, sometimes birth parents don't want to be found and the experience when they do can be very upsetting. Her friend Lisa tracked down her birth mom at 18, having been placed in foster care at age 5 and adopted at 7 years old. When she introduced herself, the woman who gave birth to her replied, "So ... what? I didn't want you then, don't want you now" and slammed the door. That must have been so painful.
Article continues below advertisement
10.
Ancestry DNA is opening up Pandora's Box for a lot of adopted adults, like mea2700. She hadn't ever really been too curious about her bio parents but received a kit from her husband as a gift. Through taking the test "to prove my Irish dancing skills may be genetic," she learned she had a half-sister who lived minutes away. However, it seemed that her birth mother had her in secret and though she wanted a relationship all those years later, she wanted to keep it a secret, and mea2700 declined, deciding she would rather not continue the relationship than be kept in the closet.
Article continues below advertisement
11.
And sometimes finding out your origins can open a real can of worms as it seemed to have for a friend of Potox8, who learned the person he thought was his sister was his biological mother, and that she had been raped by her father. Both the friend and his birth mother were put through the foster system and he assumed they were siblings with a 13-year age difference. As for what happened to his grandfather-father, he has since passed on and "his ashes were flushed down a toilet." Seems the best funeral you could have for someone like him.
Article continues below advertisement
12.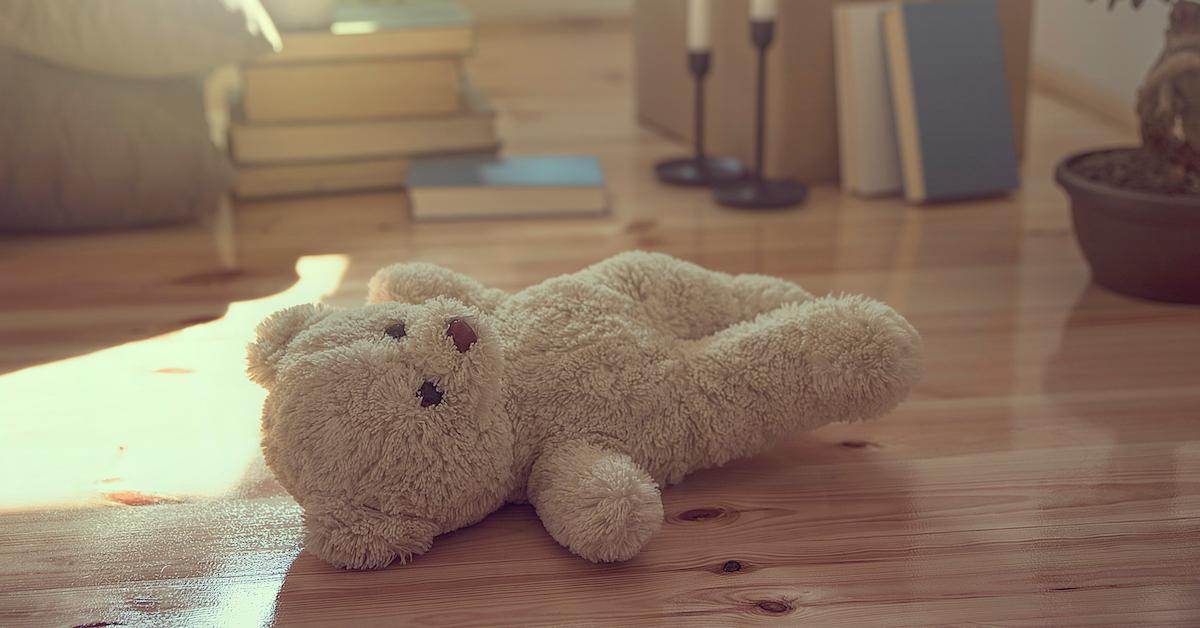 Though the thread asked mostly for the perspective of people who were given up for adoption, one mother who lost her children "due to some legal issue" also responded to the thread. "I really do hope and pray that my kids will look for me," she said, and added that she gave them each a Build-A-Bear with her voice and a secret note inside. "I told my two oldest to RIP their teddies when they were old enough to use the internet or have their own phones," she says, but it sounds like they either lost the bears or chose not to contact her.
Article continues below advertisement
13.
Some people will never get the chance to meet their biological parents whether they want to or not, as was the case for BarryMcCockiner-, who was orphaned as a very young child. "My biological parents, according to the Lebanese death records, were killed in a car bomb outside of cafe in Beirut when the Christians and Muslims had the peak of their tension," he shares. They haven't had a chance to visit the Middle East and acknowledge it's possible their parents are still alive but, if they were, they wouldn't want to meet them out of fear it would strain the relationship with their adopted parents.