AEW Fans Already Have a Ton of Predictions for What's Going Down at 'Fyter Fest'
The AEW 'Fyter Fest' 2020 predictions are in, and the double-night event has some insane match-ups brewing for pro-wrestling fans.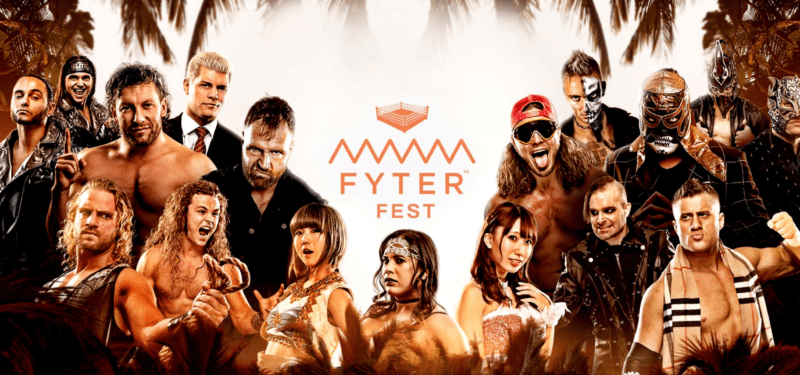 AEW's Fyter Fest 2020 has transformed into a two-night event that will take place on both Wednesday, July 1 and then the following week on July 8 and fans already have their predictions.
While Tony Khan and co. opted to stream the event on BleacherReport.com last year for free, this year it'll be taking place on the promotion's regular televised time slot at 8 p.m. on TNT.
Article continues below advertisement
Seeing as there's only a limited amount of time for each program with commercials eating at some of the regularly scheduled show, we're realistically only going to get about 90 minutes of action, which probably means some eight matches a night, including promos, monologues, and all other sorts of pro-wrestling goodness.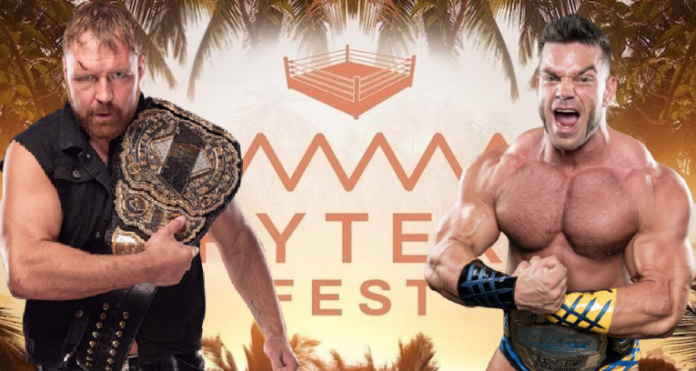 Article continues below advertisement
So what are the AEW 'Fyter Fest' predictions looking like now?
There are five total match ups that are confirmed for the two-night spectacle, which means there are a lot of surprise bouts we'll just have to wait and see if they're going down, as the first night is only a week away.
They are as follows:
Jon Moxley vs. Brian Cage (World Title)
Hangman Page & Kenny Omega vs. Best Friends (AEW Tag Team Title)
Cody vs. Jake Hager (AEW TNT Title)
Hikaru Shida vs Penelope Ford (AEW Women's Title)
Orange Cassidy vs. Chris Jericho
Recently, Jericho had ambushed Orange Cassidy and beat him to a pulp with a bag of blood oranges. I know, puns and symbolism here are absolutely brilliant, and while Jericho is a fan favorite and easily has the most name recognition in the AEW out of all its stars, don't be surprised if the organization queues up a big win for the O.C. Expect the match to be a darn good one and one of the highlights of Fyter Fest.
Article continues below advertisement
Jon Moxley made a splash in the WWE, so AEW fans were excited to welcome the no-nonsense pro-wrestler into the fold in his new stomping grounds. His match-up against the beefy Brian Cage should have the makings for an unforgettable contest. Seeing as it's in the best interest for the AEW to build its "original" stars, i.e. talent who made a name for themselves mostly under the AEW banner.
Article continues below advertisement
Although Brian had signed a developmental contract with the WWE, he never became a huge star with the organization, so for many AEW fans, he's "one of their own." AEW die-hards seem to think that the organization is queuing up a title run for Cage, but I also think it's entirely possible that Moxley keeps the title. Cage is definitely a top talent, but I think they're going to stick with leaving the World Championship Title to the man formerly known as Dean Ambrose... but that depends.
The Best Friends have been a whimsical highlight of AEW entertainment, and their promos with Orange Cassidy are big time fan favorites. I expect an O.C. win and I also think that the organization is going to have some new tag team champs on their hands. Then I could foresee a budding rivalry between Hangman Page and Kenny Omega starting after they lose their belts, and the AEW could get some mileage out of that storyline for a bit.
Everyone loves a good "betrayal" story, after all.
Article continues below advertisement
Hikaru Shida is the AEW Women's Champion for a reason. She oozes charisma, has the in-ring skills to bring the thrills, and just looks darn good with that belt. The trouble is, the same could be said for Penelope Ford. Remember what I said about the World Title possible changing hands between Jon and Brian? Well I think the outcome of this match could have serious implications for the bout between the two men.
Article continues below advertisement
I don't think that the AEW will change all titles during these events, I think that some amount of consistency will be held. If Moxley beats Cage and manages to hold the World Title, then expect Hikaru to lose hers. However, I think if Hikaru beats Penelope, it's a good sign that Brian Cage is crowned the new Ring King in the AEW.
Article continues below advertisement
Jake Hager aka Jack Swagger, is a heck of a talent and a welcome addition to the AEW roster, but for many, aside from Jericho, Cody Rhodes is the face of the organization. He looks like a Street Fighter villain, seriously, there's something undeniably cool and almost...alien about him. I don't see the AEW having Cody Rhodes give up his AEW title, as great as Jake is.
Well, those are my predictions for the two night event, what are some of yours? Are there any matches you think will definitely happen that aren't on the confirmed card?