PAC Quits the AEW: Is This a Storyline or Is He Actually Gone for Good?
The AEW has a solid roster of talent, and PAC was supposed to be one of the organization's brightest stars. So why did he quit or is it a storyline?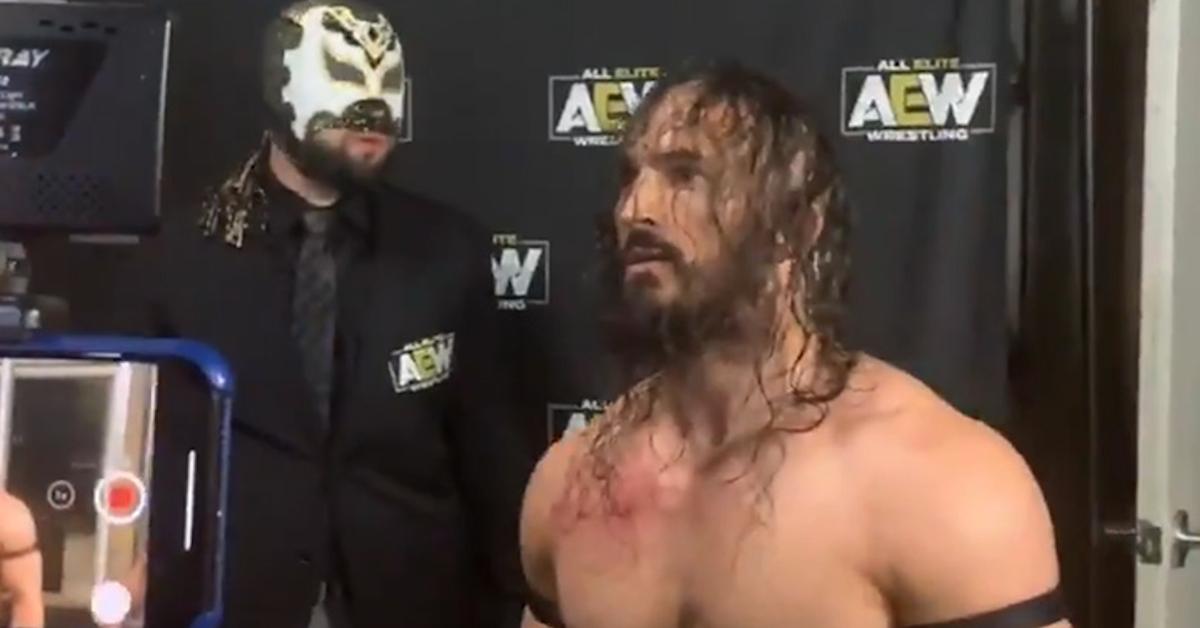 Although the organization is just starting to get its prime time TV groove, the AEW has managed to bring in an impressive number of pro-wrestling fans. Much of that is due in part to the sheer enthusiasm and business acumen of the league's president, Tony Khan, who not only has an eye for exciting new top talent, but a knack for picking some WWE stars to join his business' fold. That wasn't the case for PAC initially, however, who quit the company before its first big event.
Article continues below advertisement
Why did PAC quit the AEW?
Long before the AEW made the move to prime time cable and putting on live events complete with storylines, they gained some steam and anticipation around their product by putting on cards filled with "dark" matches. One of the biggest events that was supposed to drive home the fact that the AEW "has arrived" was its Double or Nothing event. PAC was first billed to be on the ticket where he would wrestle against Hangman Page.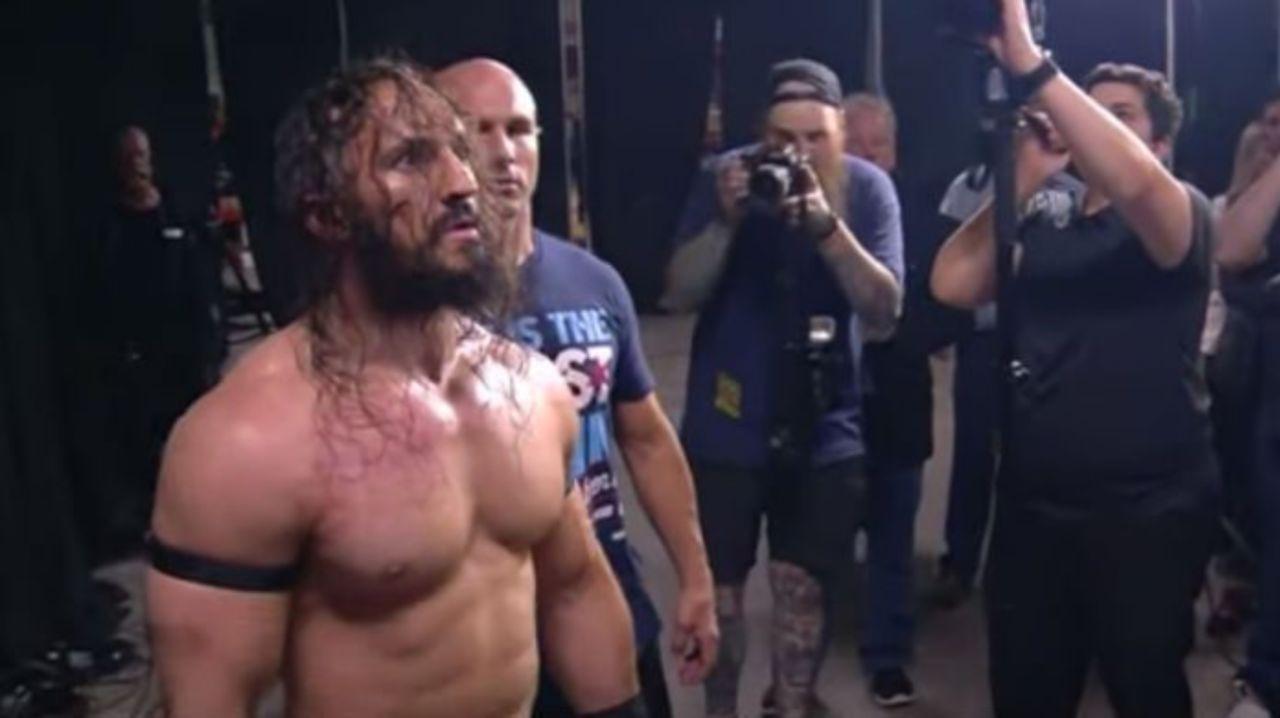 Article continues below advertisement
There was only one problem, PAC started having "creative differences" with the company straight out of the gate, news that was first shared by Dave Meltzer (Wrestling Observer, MMA Fighting).
At first, PAC was going to wrestle Robbie X and Jody Fleisch at WrestleGate, but it didn't take long for the angle to turn into an "open challenge" one (don't you love those?) Hangman Page answered the call to brawl and won the match via DQ.
After the match, PAC didn't want to let the dirty match work go without punishment, so he Pillmanised his ankle. And that supposedly was the end of PAC's tenure in the AEW, because he didn't want to "beat" Hangman Page, he only ever wanted to hurt him... badly. That's when he put on the record that he wouldn't be showing up to the Double or Nothing event in Vegas on May 25.
It seemed like it could've been all part of a storyline and that PAC would be back down the line.
Article continues below advertisement
But that isn't what really happened, unfortunately even if it seemed like the series of events could easily be viewed under the lens of kayfabe. Dave Meltzer only wrote online that "New things came up very recently" for PAC that made his work with the AEW not exactly guaranteed.
As it turns out, PAC's bowing out of the AEW has a lot to do with his allegiance to the Dragon Gate promotion.
Article continues below advertisement
As Dragon Gate's big star, PAC didn't want to up and quit the promotion for greener pastures so soon when there was a chance he would lose in another organization. Being the "undefeated, undisputed" champ, even in the world of fixed outcomes, is huge, especially when you're the face of a particular league. Here's what Meltzer wrote about everything that went down: "The official word from AEW is that there were creative differences regarding the match and Pac won't be on Saturday's show."
Meltzer continued, "With PAC's regular matches in the U.K., it's known that because he takes his status as world champion with Dragon Gate seriously, he has not agreed to any losses since winning the Open the Dream Gate title and to protect that has done 30:00 draws with Zack Sabre Jr. and Will Ospreay. On the flip side, AEW wants to present a sports-like atmosphere and had their own direction for what they wanted."
Article continues below advertisement
The Double or Nothing match featuring PAC vs. Hangman Page was eventually uploaded online with plenty of audience camera footage shots for pro-wrestling fans to enjoy.
But PAC's "quitting" the AEW didn't last very long. Shortly after returning to Dragon Gate, he worked with the promotion to build an interesting enough storyline that would see him lose his title to Ben K. That freed up the wrestler from being DG's "golden boy" and he could move on over to AEW.
Article continues below advertisement
Which is precisely what he did. While there was no shortage of out-of-ring drama involving PAC's almost tenure with the AEW, then departure with the company, then decision to return to the fold, he ultimately did something not a lot of independent wrestling contractors do in this business: show a bit of loyalty. Now that he's officially signed with the AEW, it'll be interesting to see what the promotion does with the former WWE standout.
You can catch AEW's weekly programming 8 p.m. on Wednesday nights on TNT.