Jeff Cobb Just Made His AEW Debut, but Will He Be Staying for Good?
Jeff Cobb made an explosive debut for All Elite Wrestling, but despite his appearance on 'Dynamite', his contract status is still questionable.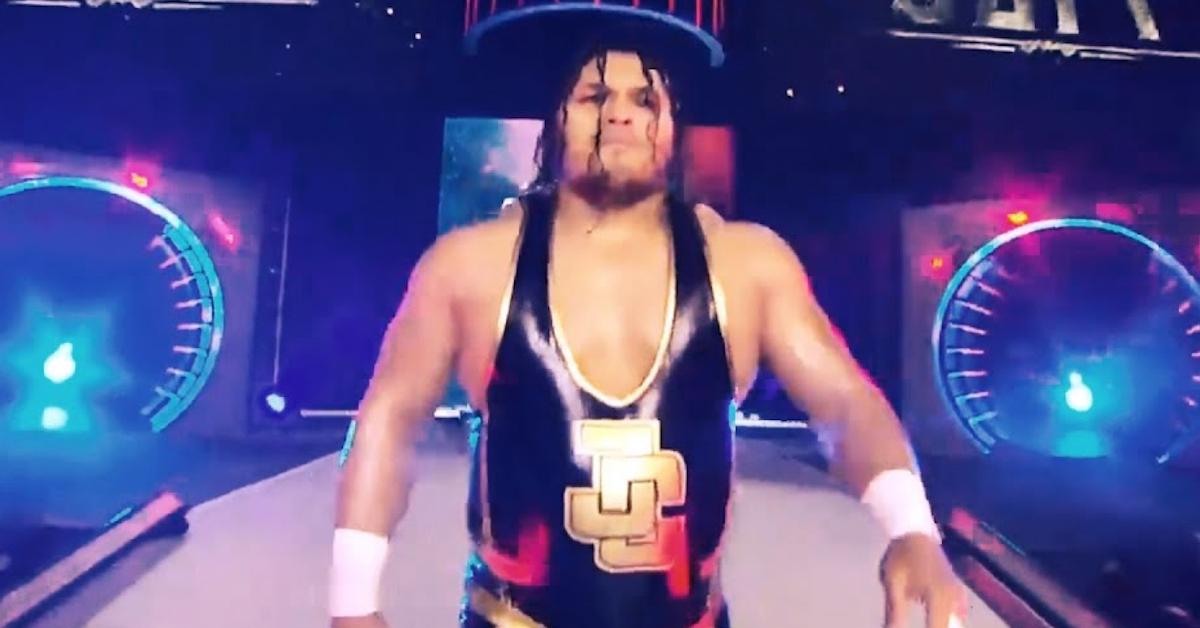 The AEW has been building its brand in a relatively short amount of time, providing a healthy competitor to the WWE's NXT programming on Wednesday nights. A lot of that has to do with strategic talent acquisitions like Jeff Cobb, who recently debuted on Dynamite. Let's take a look at how the AEW becoming a formidable adversary to the WWE and why Jeff may be another big knock against the entertainment company.
Article continues below advertisement
The AEW is using big acquisitions, like Jeff Cobb for 'Dynamite', to bring in WWE's audience.
Since the WWE is pretty much the definitive name when it comes to professional wrestling, it's easy to forget when it wasn't. For a solid 84 weeks, the WCW was beating out Vince McMahon's brand of wrasslin' when it came to ratings.
The WCW exploded as a brand. T-shirts, sweaters, videogames, toys, all emblazoned with the WCW logo were flooding markets. The WWE had a serious competitor on its hands. However, there's an old adage about healthy competition fomenting better performance, and that was definitely proven with the WCW/WWE rivalry. It helped create better storylines, more explosive matches, better developed production values, and, of course, more career opportunities for professional wrestlers.
Article continues below advertisement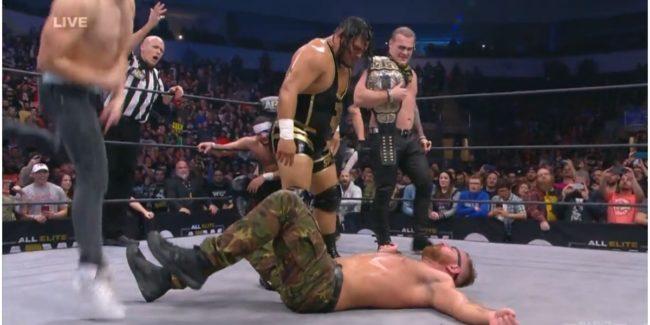 Both the WWE and the WCW would do more to hold on to their top talent, knowing very well that the development of wrestlers, who were the faces of their respective organizations, was the main reason why so many butts were put in seats and so many eyes were glued to TV screens.
Thanks to the big-time rivalry, a way more lucrative environment was built for free agents. Pro-wrestlers had some hard, but great choices, to make when it came to selecting an organization.
Article continues below advertisement
Ultimately, the WWE did prevail and ended up buying out WCW in 2001. Then it was back to business as usual: if you wanted to join the big dance and be a pro wrestler, then they were pretty much your only chance at becoming a mega star.
That is, until the AEW, headed by Carolina Panthers owner Tony Khan, came into the picture. Featuring a growing roster of top talent, AEW's Dynamite is consistently providing darn good wrestling action.
Article continues below advertisement
What's more is that in addition to sniping top talent from the WWE, like the organization's champ, Chris Jericho, the AEW is fairly adept at building their own stars while bringing in top free agents from other regions and markets, like Jeff Cobb from Ring of Honor.
Jeff made his debut on Feb. 12, 2020's episode of Dynamite, but fans felt like it was a bit underwhelming. It turns out, there could be a very good reason behind that.
It turns out that Jeff has yet to sign with the AEW.
Even though Jeff Cobb debuted on AEW and helped lay a beat down on Jon Moxley, rumor has it he's still very much a free agent and hasn't signed any type of extended commitment with the TNT wrestling program. He will indeed by appearing on the Feb. 19 version of the show in Atlanta, Georgia, but beyond that, his status is still up in the air.
Article continues below advertisement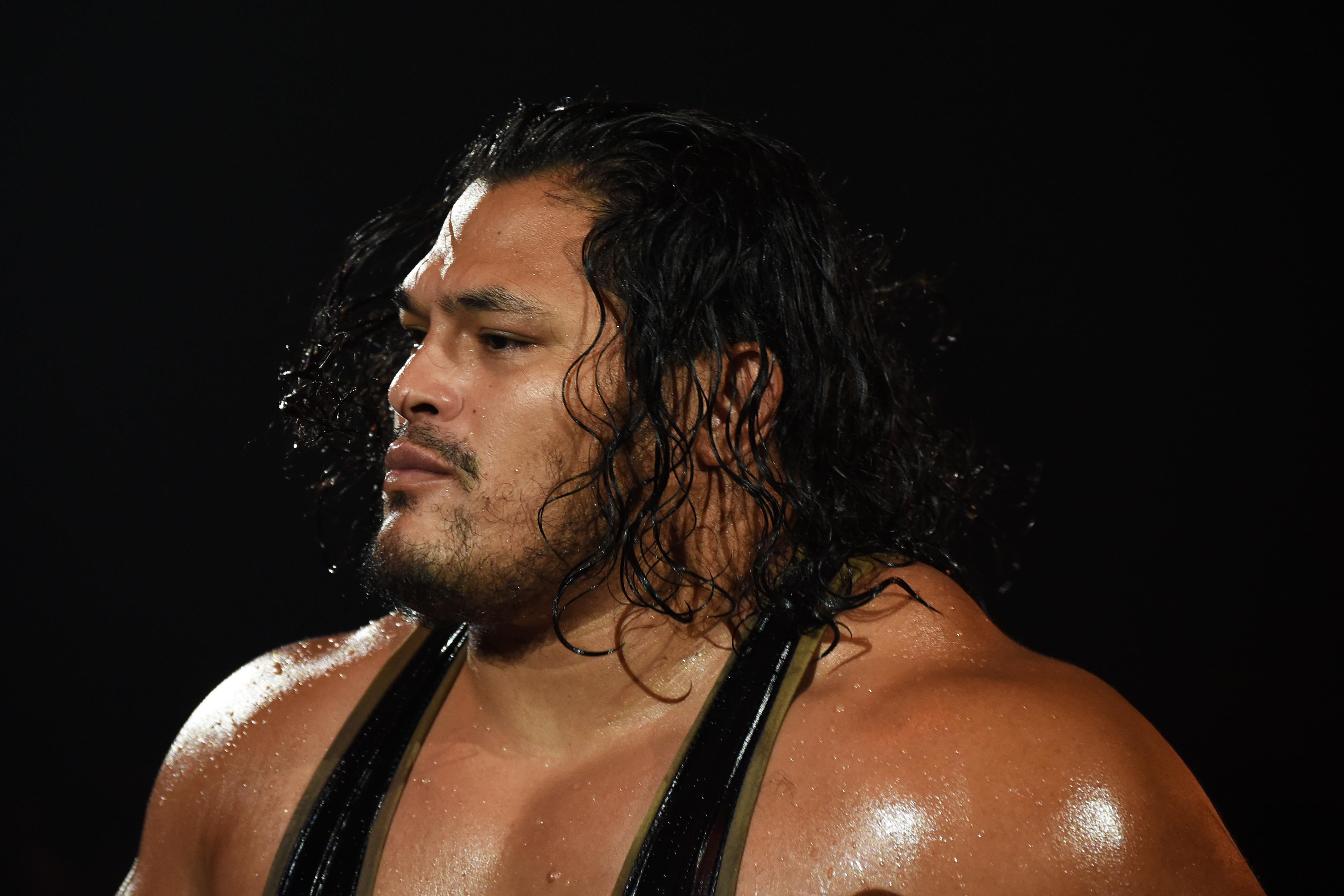 Jeff also doesn't have exclusive deals with Ring of Honor or New Japan Pro Wrestling, and might be looking to stay a free agent so he can continue to perform for all three organizations. He's one of the bigger up-and-coming stars who hasn't crossed over to the WWE, so you can believe that AEW will do what they can to sign him. He's got the size, a powerful stage presence, and all the makings of a potentially huge star.
Article continues below advertisement
Jeff's also probably not too worried about finding work either, however, as he's got a steady gig playing Matanza Cueto in Lucha Underground, which features top talent from US independent circuits and Mexico's biggest wrestling promotion, Lucha Libre AAA Worldwide.
So whatever his status with the AEW is, it looks like he'll will have plenty of time to further his resume in the ring.