AEW's The Bunny Is the Dark Alter Ego of This Longtime Pro Wrestler
AEW fans were curious to know who the black-leather clad figure rocking a rabbit mask was when she first debuted. So who is The Bunny?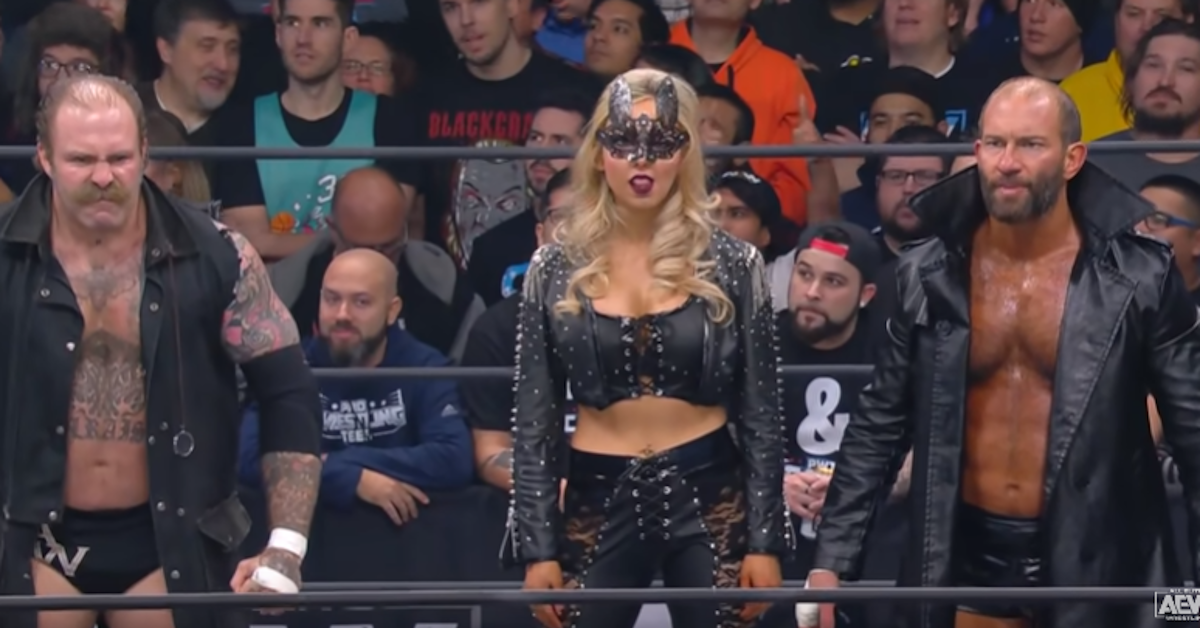 When I was growing up, women in pro-wrestling were few and far between. They usually were either managers, interview correspondents, or the wives and girlfriends of professional wrestlers who were used for various infidelity storylines. Over the years, however, that changed when actual women's divisions were adopted by big league promotions. Now, lots of female stars bring in more viewers than their male counterparts, and AEW's The Bunny is garnering a lot of attention.
Article continues below advertisement
Who is The Bunny?
Whenever there's a masked man/woman in any show, the first question on everyone's mind is: "Who the heck is that?!" In the AEW's case, it's longtime professional wrestler Laura Dennis, who also goes by the name of Allie. The 32-year-old wrestler got her start on her 18th birthday when she signed up at the Squared Circle training arena in Toronto, Ontario and began studying under Rob Etcheverria. He named her "Cherry Bomb" and from 2005-2016, she began appearing in regional Canadian promotions.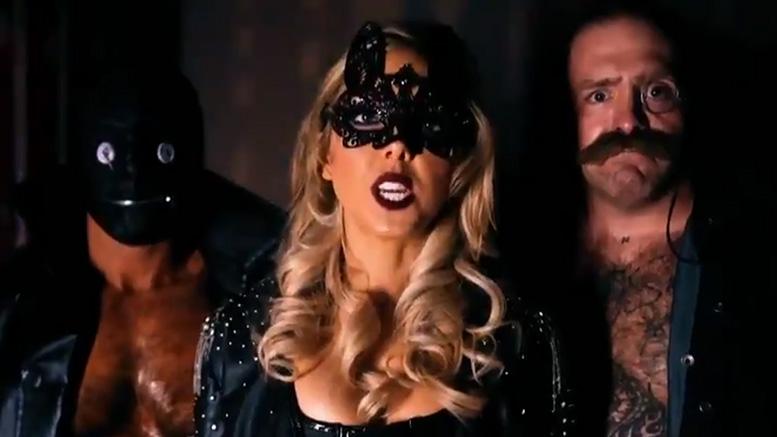 Article continues below advertisement
Because she was an independent contractor, she started booking matches outside of her native Canada as well. She performed for Shimmer Women Athletes, Women Superstars Uncensored, Shine, Combat Zone, and before the AEW, the much more well-known Impact! promotion. She made her debut on June 29, 2019 at AEW's Fyter Fest event under the Allie persona, where she handily won her match.
The Bunny, The Butcher, and The Blade.
The Bunny is Laura's "Dark Allie" persona and she officially turned heel after going into the ring with her husband The Blade along with his cohort, The Butcher. The three of them put a shellacking on "The American Nightmare," Cody.
Her character shift occurred right around Thanksgiving 2019, and it seems like this "bad guy" storyline will stick with Allie for quite some time.
Article continues below advertisement
Which would make sense, given the lengthy build-up to Allie's "heel" persona and her turning to the "dark side," which began even before her transition to the AEW. It all started on May 3, 2019's episode of Impact! wrestling. Rosemary was defeated by Su Yung and then tossed into a coffin that was set on fire, pretty brutal, even for people who get beat up in a ring for a living.
Article continues below advertisement
Allie swore that she would get her revenge on Su Yung and attempted to channel Rosemary's spirit in the process. She ultimately couldn't beat Su Yung in a three-way match up, but her "dark" obsession continued. Down the line, Allie's fascination with the undead grew, and she entered into their realm to rescue fellow wrestling pal Kiera Hogan. While Kiera emerged from the undead realm unscathed, Allie had changed.
Article continues below advertisement
She became a dark and evil version of herself, turned on her partner Kiera and teamed up with former sworn enemy Su Yung to defeat Jordynne Grace and Kiera Hogan in a match-up. At another event, Rosemary's team battled against "Dark Allie" and won their match. Allie fell into Rosemary's possession and "died" in her arms after the match. It was basically a very fantastical way to write her character off of Impact so she could join the AEW.
Article continues below advertisement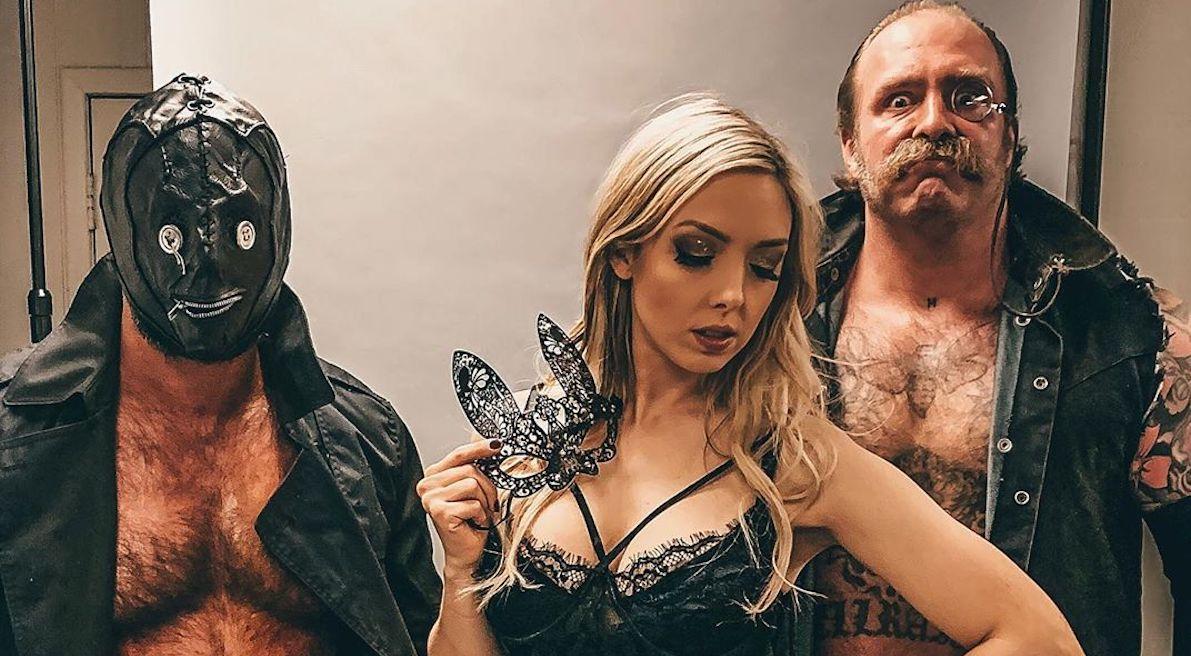 While Allie's introduction to the AEW featured her as a "face" instead of a heel, it didn't take long for her to bring back Dark Allie as a re-tooled version, which is why we have The Bunny today.
You can check out more of her bad guy shenanigans on AEW Dynamite every Wednesday night at 8 p.m. EST on TNT.