Victoria Justice Plays a Ghost Making Amends in 'Afterlife of the Party'
'Afterlife of the Party' is a supernatural ghost comedy starring Victoria Justice and Midori Francis. Details on the plot and the filming locations.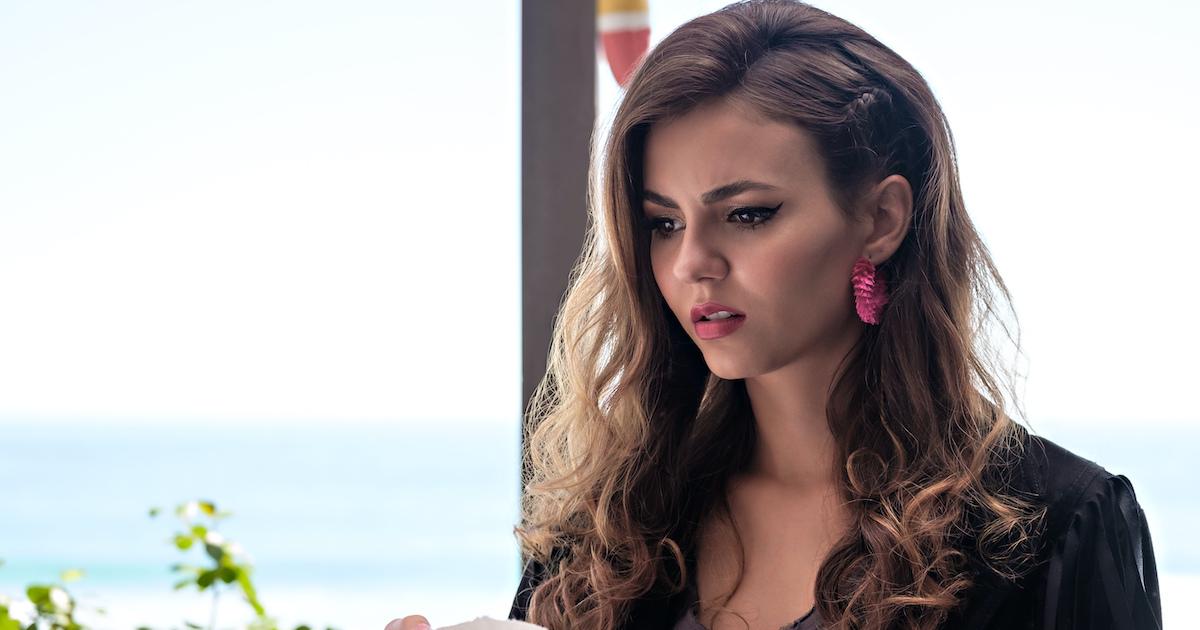 Spooky Season is officially upon us, and what better way to get started on the festivities than with a supernatural film about a recently-deceased party girl who tries to make amends with her loved ones before going straight to hell?
Victorious star Victoria Justice plays the aforementioned social butterfly, Cassie, in Afterlife of the Party. The Netflix comedy begins with Cassie's untimely death on the floor of a bathroom on her 25th birthday.
Article continues below advertisement
Though she's destined to go to the underworld, a guardian angel named Val (Robyn Scott) offers her a five-day opportunity to right all of the wrongs she committed during her short life.
The movie is part ghost story and part a redemption tale. While viewers will have to tune in to find out if Cassie can make things right before her time is officially up, they can find out where Afterlife of the Party was filmed.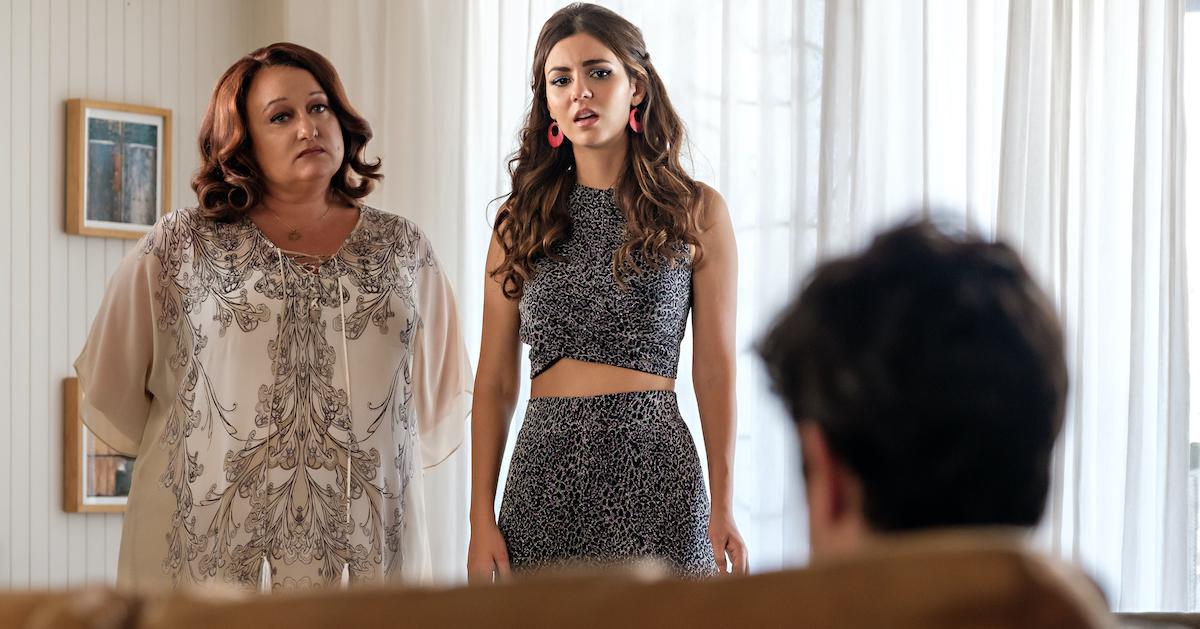 Article continues below advertisement
Details on the 'Afterlife of the Party' filming locations.
The movie seemingly takes place in the United States, but it was actually shot in Cape Town, South Africa. Many of the scenes take place on indoor sets, like in Cassie's apartment, in the club, or in Val's headquarters. Several outdoor shots are utilized as well, like Cassie's dad's home with oceanfront views, or alleyway the set of Koop's (Spencer Sutherland) music video.
The cast and crew commenced filming in October 2020. Production wrapped less than two months later.
Victoria shared several photos from South Africa on her Instagram page during this filming period. She first posted about how she was "enjoying a second spring" there on Oct. 4, 2020.
She commemorated the conclusion of production on her feed as well.
Article continues below advertisement
"We wrapped on Thanksgiving, which could not have been more perfect, because I'm SO grateful for the experience I had. And for the AMAZING people I was lucky enough to work with..." she wrote in part of a caption. "[I] can't put into words how special they are and how special filming in South Africa was..."
Article continues below advertisement
The 'Afterlife of the Party' cast features a few other Netflix stars.
Victoria has top billing in Afterlife of the Party, but she's joined in the cast by several other familiar faces.
Midori Francis plays her wallflower best friend and roommate, Lisa, in the comedy. The 27-year-old starred on the Netflix holiday series, Dash & Lily in late 2020. Her character, Lily, formed a romantic bond with Dash (Austin Abrams) by writing messages in a notebook in New York City.
She's next set to star in the Mindy Kaling comedy series, The Sex Lives of College Girls. The HBO Max show, which will also feature Pauline Chalamet, Amrit Kaur, and Reneé Rapp, is currently in production.
Midori isn't the only person in the cast whose best-known role is on a Netflix original. Robyn Scott plays Val, the guardian angel who assists Cassie. The actress previously appeared as a secretary in The Kissing Booth 2, which was also shot in South Africa. She's also had roles on The Watch and in Vagrant Queen.
Article continues below advertisement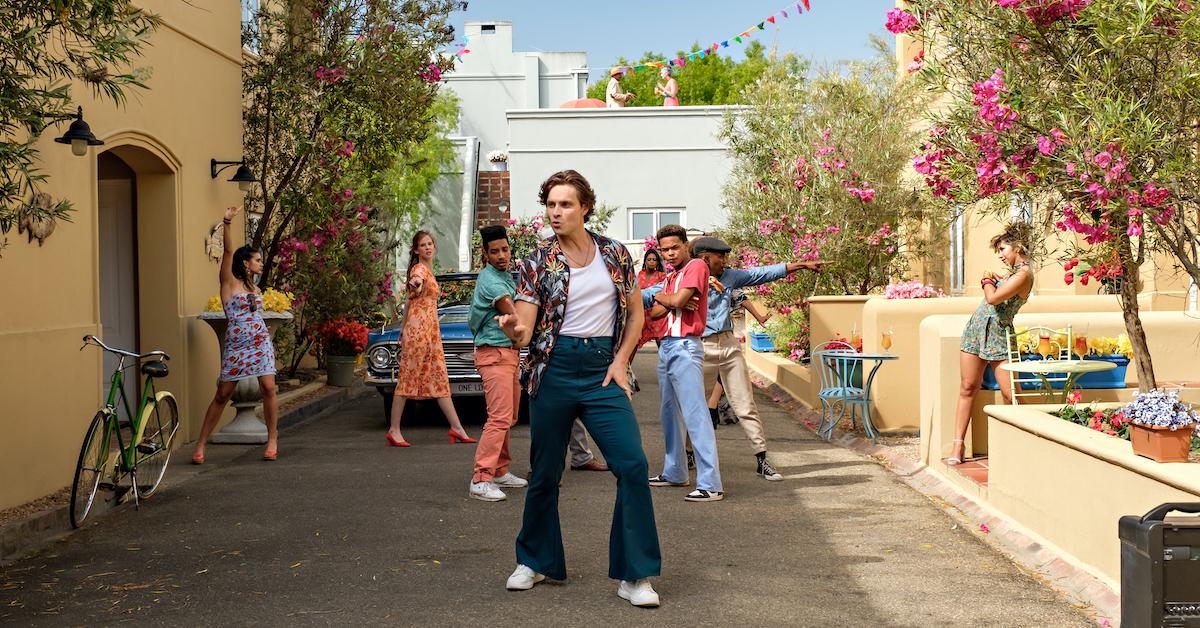 Timothy Renouf is Max, Lisa's love interest in the film. The composer works with Koop, who is played by singer Spencer Sutherland.
The cast is rounded out with Adam Garcia, who plays Cassie's dad, Howie. Adam is known for his stage work and for playing Kevin O'Donnell in the 2000 film, Coyote Ugly.
Afterlife of the Party is available to stream on Netflix now.