The Meaning of the Viral Agamemnon Counterpart Video, Explained
Uploaded to YouTube in 2006 and again 2013, the Agamemnon Counterpart video, has a wild backstory. Here's what it means and where it originated.
If you're into weird, creepy videos, then you've come to the right place, my friend. Let's talk about Agamemnon Counterpart. It's the title of a video that was allegedly created in 2001, but didn't make it to the internet until 2006, year after YouTube was created.
But every few years or so, this video recirculates and scores of folks end up watching it and naturally becoming confused. In fact, you may have recently seen it on TikTok. If not, you can watch it here.
Article continues below advertisement
Anyway, the video starts off with a warning that reads: "In the year 2571, a video cassette was found in a pile of rubble on the ruins of a certain blue planet. What you are about to witness are not the contents of the cassette. This is an entirely different recording."
Then, a strange, somewhat low-quality cartoon plays. In the background, screaming can be heard. The audio and visuals literally do not match up or make sense at all.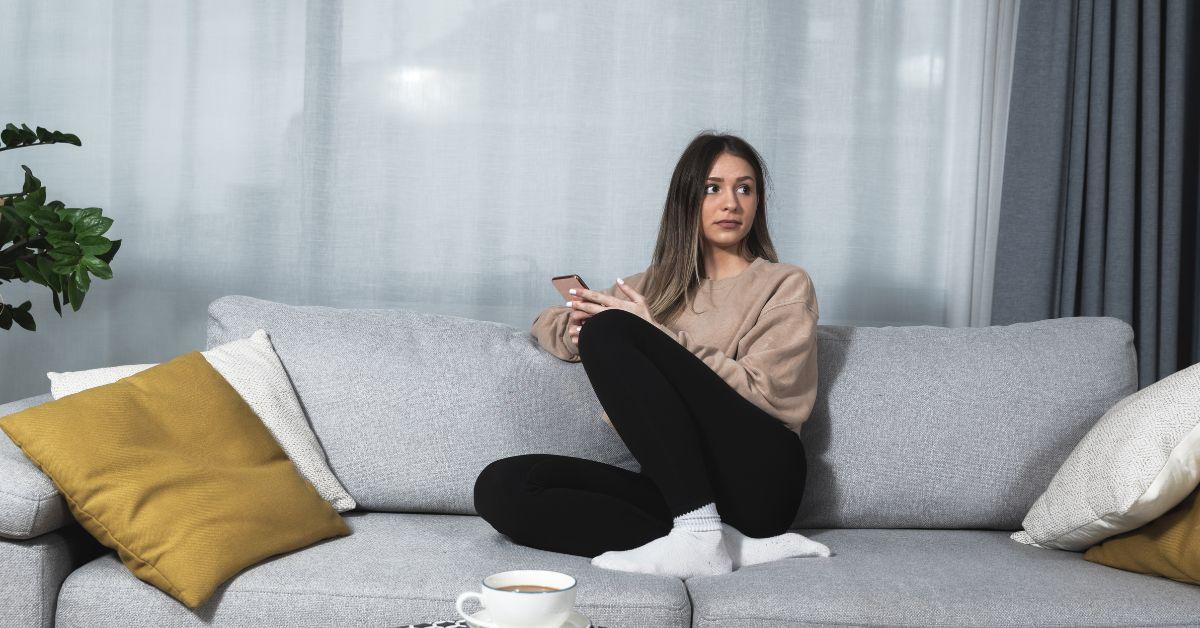 Article continues below advertisement
YouTuber ScareTheater tried to unpack this strange clip in a video in 2015. If you ask us, he's given the most feasible answer yet. Keep scrolling for his insight.
The meaning of the Agamemnon Counterpart video.
Per ScareTheater, there was previously a fake story going around that the video was discovered in a Japanese forest and the screaming heard was linked to a rape case. This theory claimed that a young woman was raped and her abusers recorded her screams and then created this tape. And for some reason, they overwrote the visuals with a cartoon, but not the audio.
Article continues below advertisement
However, in 2013, the video was uploaded to Youtube again, and the user who posted it revealed that the video was real, but the backstory involving the rape and the forest was not.
Article continues below advertisement
This upload also partially sourced the video. In its description, it read "Music and drawings by Jason Kovac aka Dave From 2001 (D2K1)."
If you do a little research, you'll quickly find that D2K1 stands for Destination Imagination 2001, which was an art competition for unique and out-of-the-box creations.
Furthermore, Jason Kovac competed in the competition with a team in 2001 and their submission was apparently this video, Agamemnon Counterpart.
Jason was believed to be the person who first uploaded it. Furthermore, the screaming was later discovered to be audio taken from the French film A Cry From Within. Meanwhile, the other music heard in the clip hails from the American film The Human Tornado.
But one thing that still remains unknown is how the video got its title. Apparently, Jason Kovac was the one who named it no one has been able to get into contact with him to ask why.
Article continues below advertisement
Article continues below advertisement
If you recall, the video started out with a note that read " a videocassette was found in a pile of rubble on the ruins of a certain blue planet." This could imply that an asteroid collided with this blue planet and left it in ruins. However, there isn't a lot of evidence supporting this.
Our takeaway? Although there are some creepy stories surrounding this video, it was designed as art and there are a handful of ways to interpret it... and somewhere the creator is watching us get it hilariously wrong. Sigh.