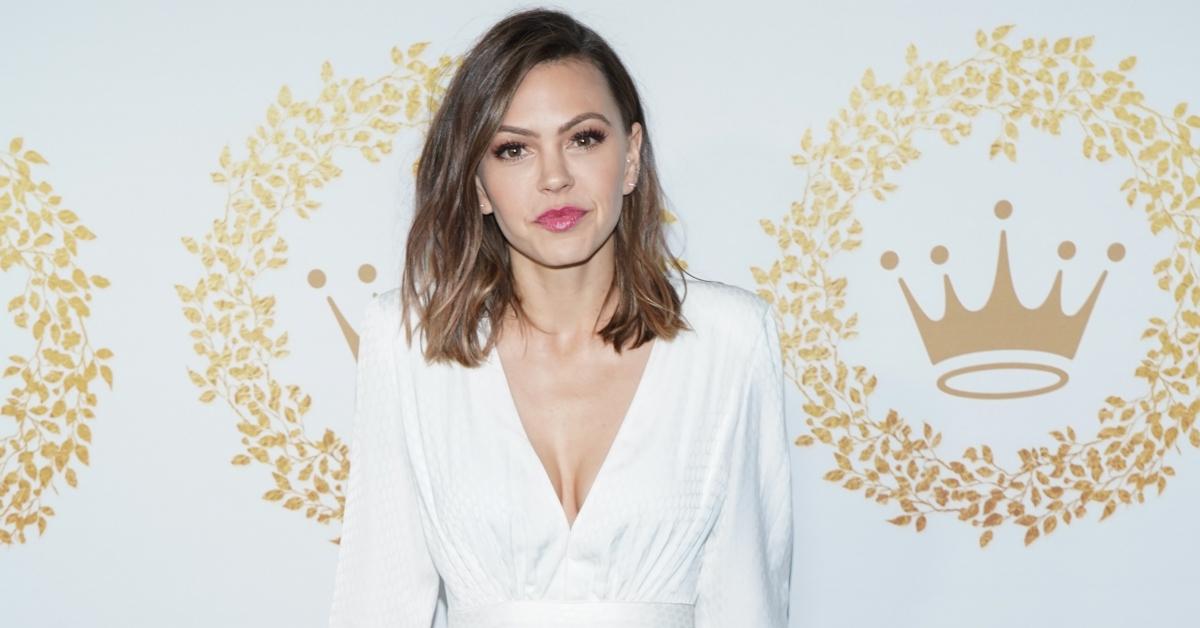 Aimee Teegarden Talks "Insane" and "Crazy" New Comedy 'Guest House' (EXCLUSIVE)
In the new comedy Guest House, engaged couple Sarah (Aimee Teegarden) and Blake (Mike Castle) find the home of their dreams. But, the only catch is that they have a wild tenant living in their guest house. Randy (Pauly Shore) refuses to leave the guest house and instead continues to throw insane parties, dabble (a lot) in recreational drugs, and so much more.
Article continues below advertisement
Ahead of the film's release, Distractify spoke with one of the film's stars, Aimee Teegarden, about the hilarity that ensued while filming the comedy. Check out our Q&A below. (Editor's note: This interview has been edited and condensed for clarity.)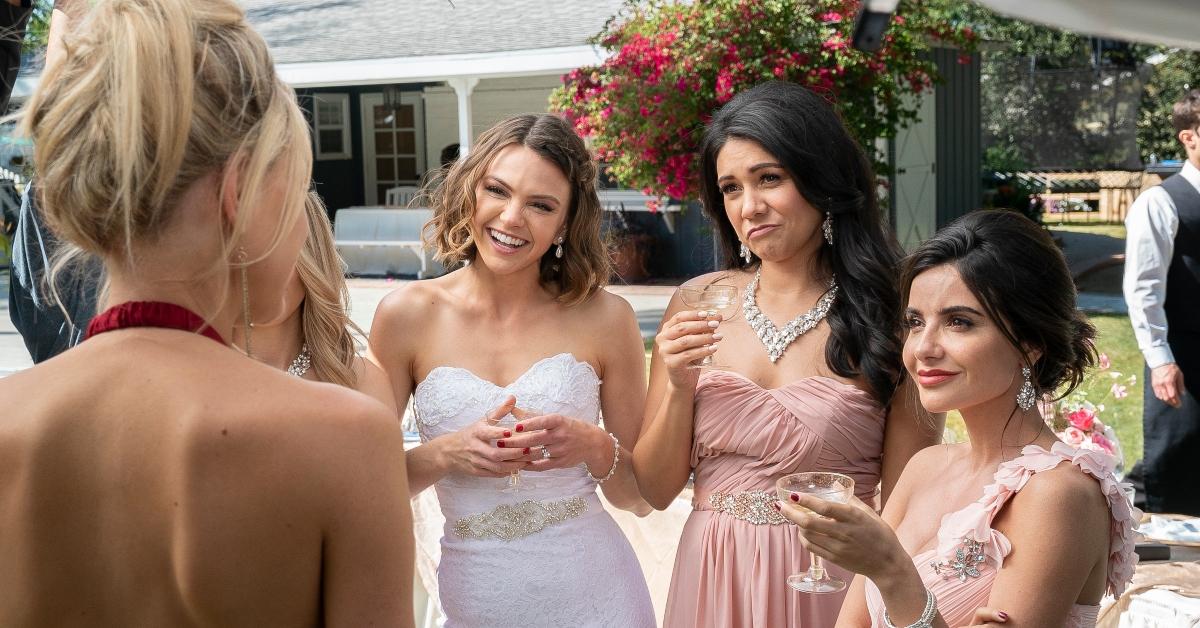 Article continues below advertisement
Aimee Teegarden talks hilarious new film 'Guest House.' (EXCLUSIVE)
Distractify: Just from the trailer, this movie definitely looks so funny. Is it hard for you as an actor to not break when you're working with someone like Pauly Shore?
Aimee Teegarden: This movie is insane and crazy and anything and everything happens in this film. It can be difficult to keep a straight face. My character is definitely the straight person in the film so bringing that sort of emotional honesty for her relationship with Blake, there's definitely scenes where I had a very tough time working with some of these great actors.
It's hard to sort of not leave the scene as the character and to keep a straight face and continue to play through it as we're improvising through things.
Was there a specific scene in the movie that was harder for you to film?
AT: Oh yeah, there's a lot of things that go on. For me, there's a scene where Sarah, my character, ends up in an altered state of mind and Chris Kattan comes and knocks on the door as the delivery boy and my character pretty much attacks him and rough houses him and throws him around and climbs on top of him and it's hilarious and crazy and he's such a wonderful actor.
Article continues below advertisement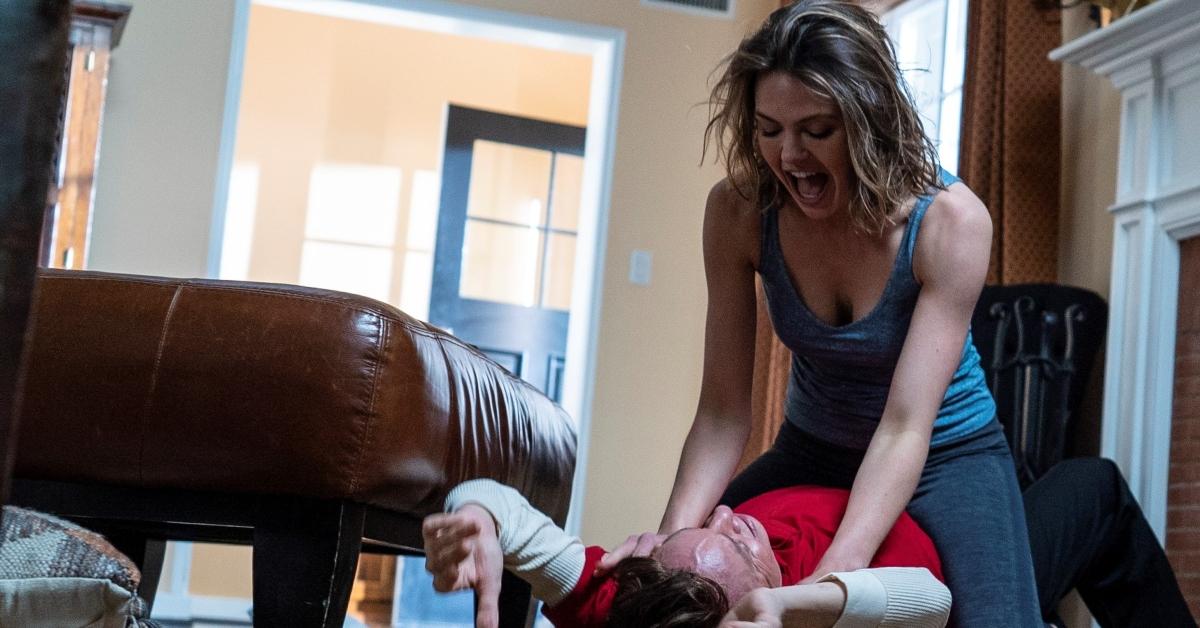 That sounds like fun!
AT: Before we shot anything he was like, 'Whatever you need, let me know. You can throw me around. You can do whatever. Hit me, whatever. I'm here for you.' He was such a supportive actor to work with who has such a huge comedic resume and history and is such a funny person.
Article continues below advertisement
Because this is such a fun and comedic film, did the actors get to improv a bunch of takes?
AT: We did a lot of playing around and we had a lot of actors come in for a day or a couple of days ... [We] just kept the camera rolling and just improvising and just watching it and trying not to break character as it's going on. Just really gifted individuals and seeing their minds go through things and process it and the witty comebacks, it's hilarious.
Article continues below advertisement
Was there more excitement on-set because there's an expectation of uncertainty of where a scene can go?
AT: There's definitely something about working on this type of comedy, you never really know what's going to happen or where the scene is going to go. Everything was shot practical so we shot in a real house and it gives you the freedom to really take the scene wherever. … We have a lot of footage that would never make the movie it's just that insane, but it was a lot of fun and just fun as an actor to get to play with other actors.
That's when you hope a blooper reel will make an appearance on YouTube or social media.
AT: Maybe … or maybe not. The blooper reel might just be too insane.
Guest House will be available On Demand and Digital on Sept. 4.