"Do Not Fly With Them" — Woman Claims Air Canada Canceled 3 Flights in Silent Pilot Strike
Air Canada is one of the largest airlines in Canada. According to one woman, the company is on strike and refuses to fly more passengers.
When traveling, one crucial task to check off during the early planning stages is how you'll reach your chosen destination. And while a good road trip for a few hours is a popular choice for many, the longer trips — say one that requires you to go overseas — will likely push vacationers to board an airplane.
Article continues below advertisement
Going the airplane route has its ups and downs and often involve a list of rules passengers must follow. One woman was prepared for her airline, Air Canada's, procedures and planned her day around them. But she had no idea the company wouldn't get her to her destination — because the pilots went on strike!
Keep reading for the whole story.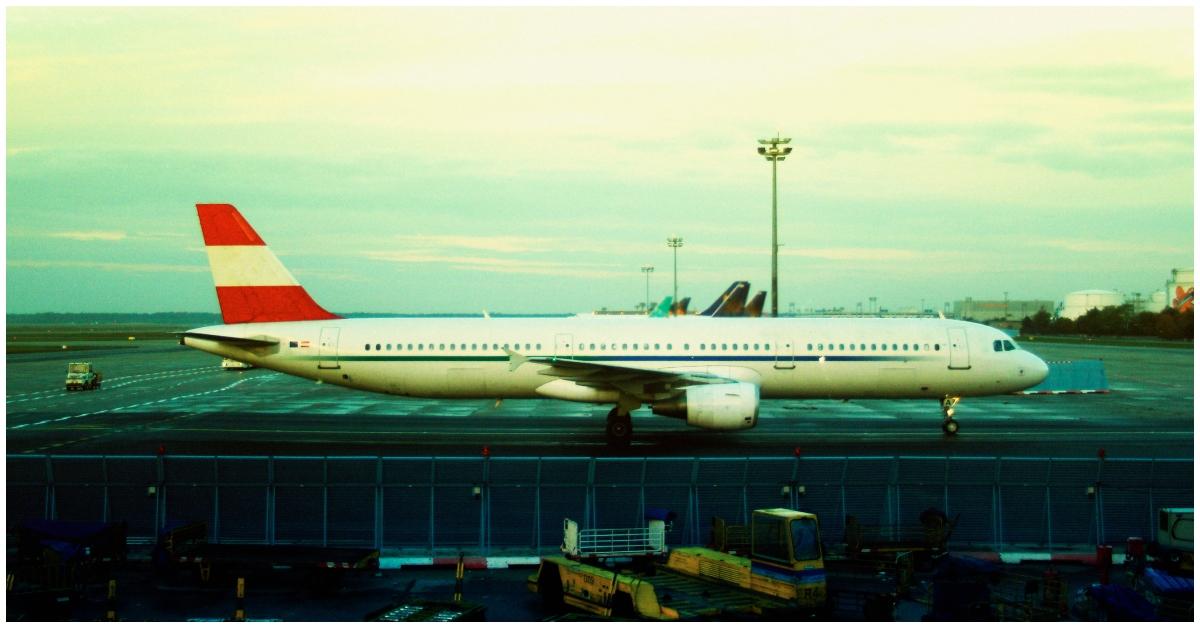 Article continues below advertisement
A woman explained on TikTok how Air Canada canceled her flight amid a pilot strike.
In June 2023, a TikTok user and artist named Jane (@juliafmartens) shared the frustrating story of missing out on an art retreat because of Air Canada. During the 2:53 video, Jane explained she was ready to "finally talk" about the situation after days of being "unbelievably angry" at the airline.
Jane said she planned to enjoy a few days in Boston at the Edward Gorey House to dabble in some artsy shenanigans with fellow artists. So when the time came to go on the trip to see the legendary costume designer's museum, Jane was ecstatic and booked a flight to Boston from her hometown of Vancouver, Canada, three days before the retreat.
On June 26, Jane arrived at the airport and stressed that she followed Air Canada's pre-check requirements, including arriving three hours early.
Article continues below advertisement
As she waited to board the plane, she and the other passengers received a notice the flight would be delayed by 30 minutes due to a "security issue." The half-hour delay was no biggie for Jane since she had a book to read while she waited. But during the final hour of waiting, Jane and the passengers received another notification: "Due to staff constraints, your flight has been canceled."
Article continues below advertisement
Jane was appalled by Air Canada telling her and the other passengers their flight had been canceled "one hour" before they were supposed to depart. She shared that none of Air Canada's staff gave her any more information but said another staff member came in to escort all "200" passengers out of the boarding area. Fortunately, Jane lived in Vancouver and didn't have to stay at the airport if she didn't want to. But she noted that several other passengers were flying from different countries and forced to stay at the airport for "two days" with "$20 vouchers" from the company.
Jane said she rushed to get another flight once she realized hers wasn't coming. Unfortunately, the plane wouldn't have come in time for her to make the retreat. She also discovered that Air Canada canceled her flight and three other flights, leaving 800 passengers stranded as an act of silent protest.
Article continues below advertisement
"I came to learn that Air Canada's pilots are all on strike, but they haven't gone public about it because they're not allowed to talk about it," Jane explained. "They're basically just waiting for people to tell everyone that Air Canada is on strike. So that's what I'm doing. Air Canada is on strike. Do not fly with them."
Article continues below advertisement
Jane's TikTok commenters stated that Air Canada isn't really on strike.
Underneath Jane's comments, several TikTok users joined her in expressing their frustrations with Canadian airlines and flying in general. Many fellow Canadians said Jane's story was just another example of the difficulties that come with flying. Others were sad for Jane for missing her retreat and agreed it sounded like a fantastic opportunity.
Article continues below advertisement
Some of Jane's viewers also debunked her belief that Air Canada is on strike. They even said they either were or knew pilots actively working for the company and hadn't canceled any flights.
"My neighbor is an Air Canada pilot, and he's still flying… I don't get it," one user wrote.
"They aren't on strike. They just don't have enough pilots," another explained.
Article continues below advertisement
Air Canada has yet to comment about being on strike, either. But if Jane's TikTok is true, the corporation could be intentionally quiet about the debacle.