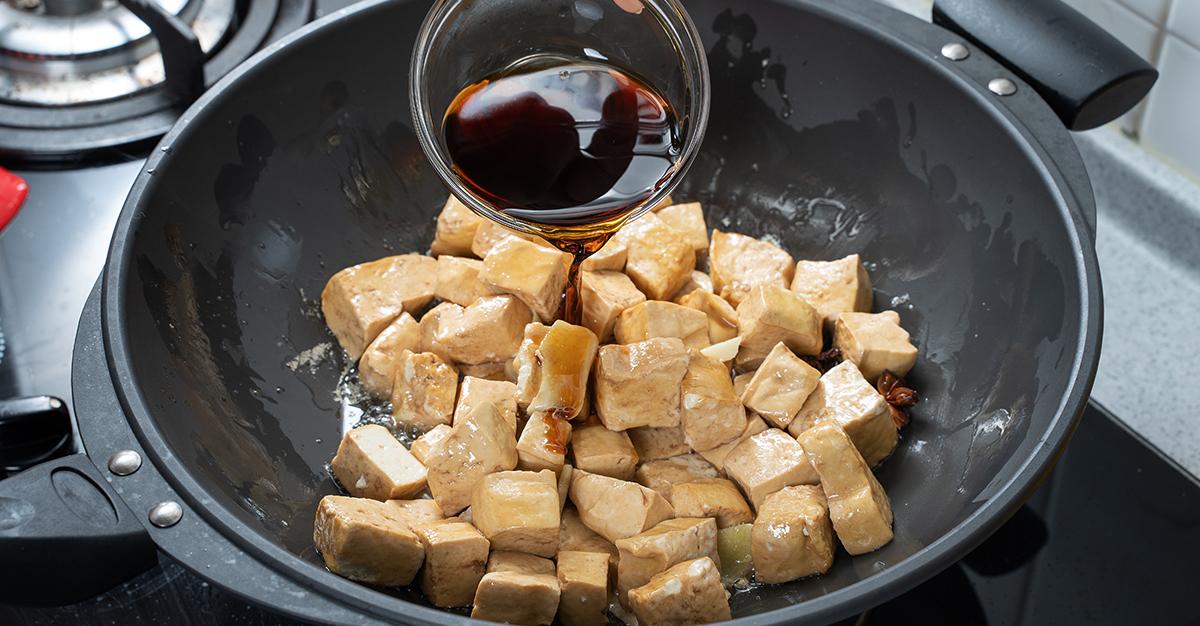 A Guest at a Potluck Questions Her Putting Meat in a Tofu Dish After Poor Reactions
This AITA subreddit asks whether or not a guest at a potluck should have put meat in her tofu dish. The responses highlight some divides in cultural cuisine.
When you're attending a potluck, you might be made privy to some folks' specific dietary restrictions. If a host or other guests make it a point to let other attendees know what it is they can't or won't eat, then it stands to reason that anyone bringing food will do their best to accommodate those restrictions with their own cooking. However, problems can arise when the rules are unclear and people's usage of a certain ingredient differs among each individual.
Article continues below advertisement
This is a problem that one person had on Reddit. In a subreddit on AITA, a guest at a potluck was left wondering if they were in the wrong after putting meat in a tofu dish. The post has nearly 3000 comments as of this writing and the ensuing debate served to highlight a major cultural difference in how ingredients like tofu are perceived. Who did the internet decide was the a**hole in this particular food-based argument? Let's break down what exactly happened and what people took away from the situation.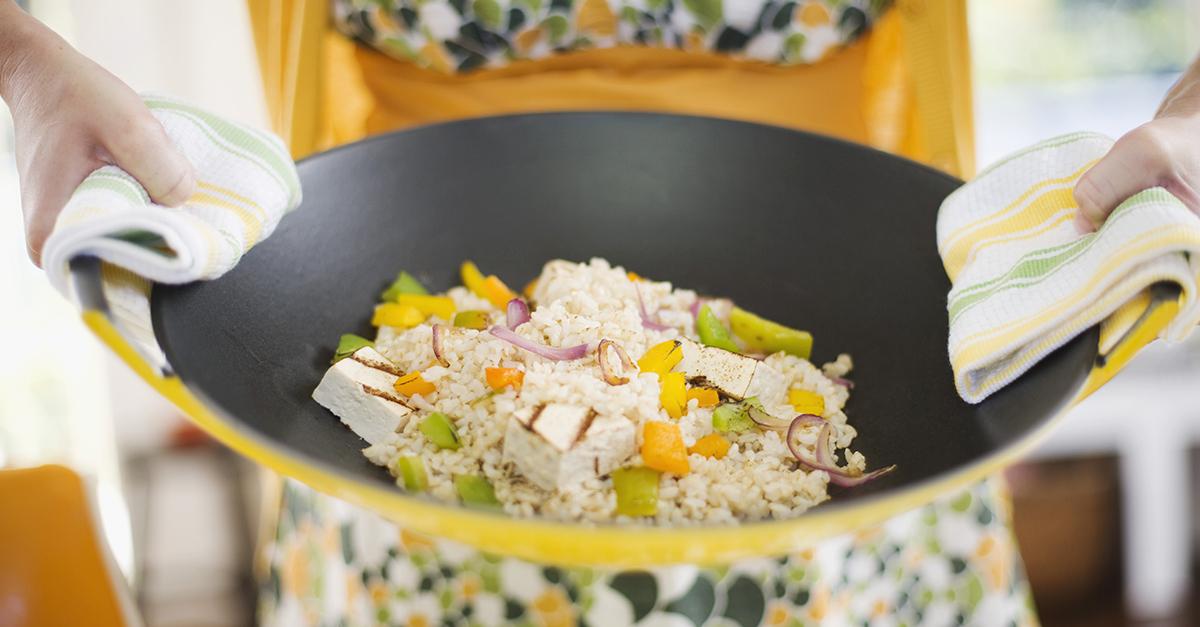 Article continues below advertisement
An AITA subreddit breaks down putting meat in a tofu dish for a potluck.
The original post was made in late April 2023. According to OP, they had prepared a dish that involved stir-fried tofu with minced pork, ginger, and spring onions. They called it "similar to mapo tofu but not spicy."
Once at the potluck, another guest asked if their dish was halal (prepared with meat in accordance to Muslim law), to which they honestly replied that it was not considering it was prepared with pork. Upon overhearing this, someone named Jen "freaked out that she ate meat."
Reportedly, other vegetarians at the party ate their tofu dish assuming it was vegetarian. Several other guests spent the rest of the party chastising this cook for putting meat in what they believed to be a vegetarian dish. OP went on to detail that none of the food was specifically labeled and that out of the approximate 20 guests at the potluck, only four of them were vegetarian.
Article continues below advertisement
The internet rang in agreement, declaring OP as "not the A-hole" for having prepared the dish in the way they did. The guests at the potluck had apparently only known tofu to be a substitute for meat and ate it accordingly, but several dishes from Asian cultures use tofu as just another ingredient to add with other components like meat and not only as a meat substitute.
Many boiled the problem down to a stark contrast between American and Asian cuisines, where tofu is perceived differently.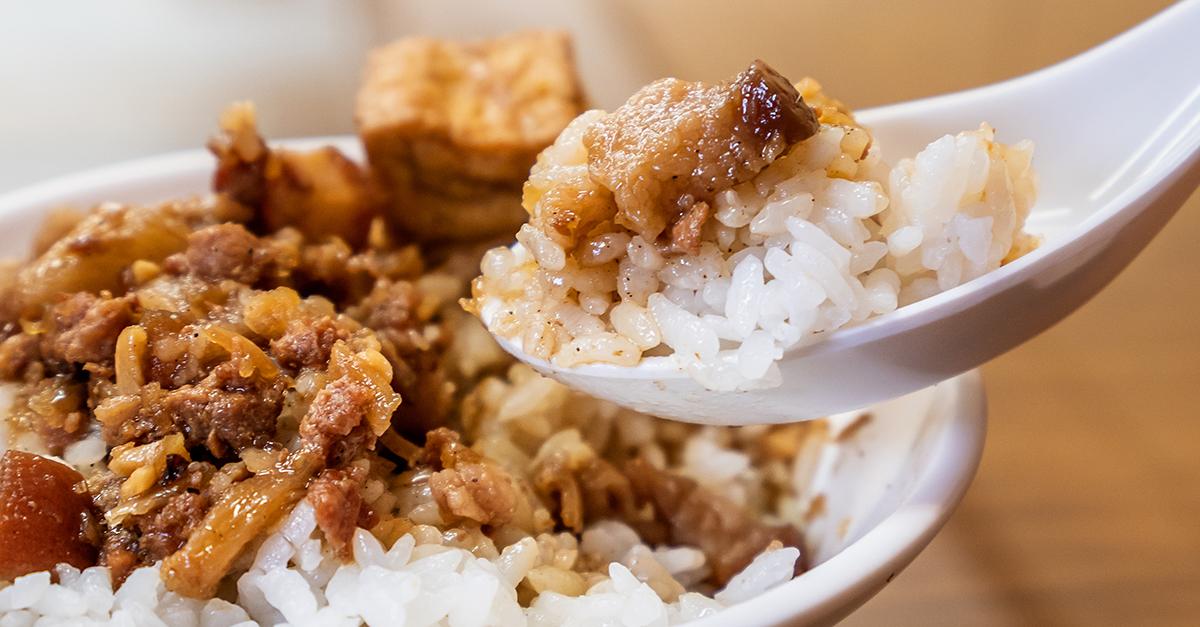 Article continues below advertisement
One person commented: "As a [person of Chinese ethnicity], it literally never occurred to me that a lot of Americans see tofu as exclusionary from meat. ... Had to explain to [my coworkers] that people around the world eat tofu as an ingredient itself and not just as a meat substitute."
Justified in their stance, OP doubled down on how the other guests' lack of culinary knowledge turned her into the bad guy in their eyes.
"They kept saying I put meat in a vegetarian dish, but it's not a vegetarian dish," they proclaimed in one comment.
This brings something of a whole new low for food-based prejudices where in the perception of tofu in one culture seems to indirectly vilify its use in dishes from other cultures.