A Woman's Roommate Was Evicted — but the Landlord Accidentally Threw out Her Stuff Instead
A woman's roommate was evicited from her apartment, but her landlord made an egregious mixup and threw out all of her stuff instead.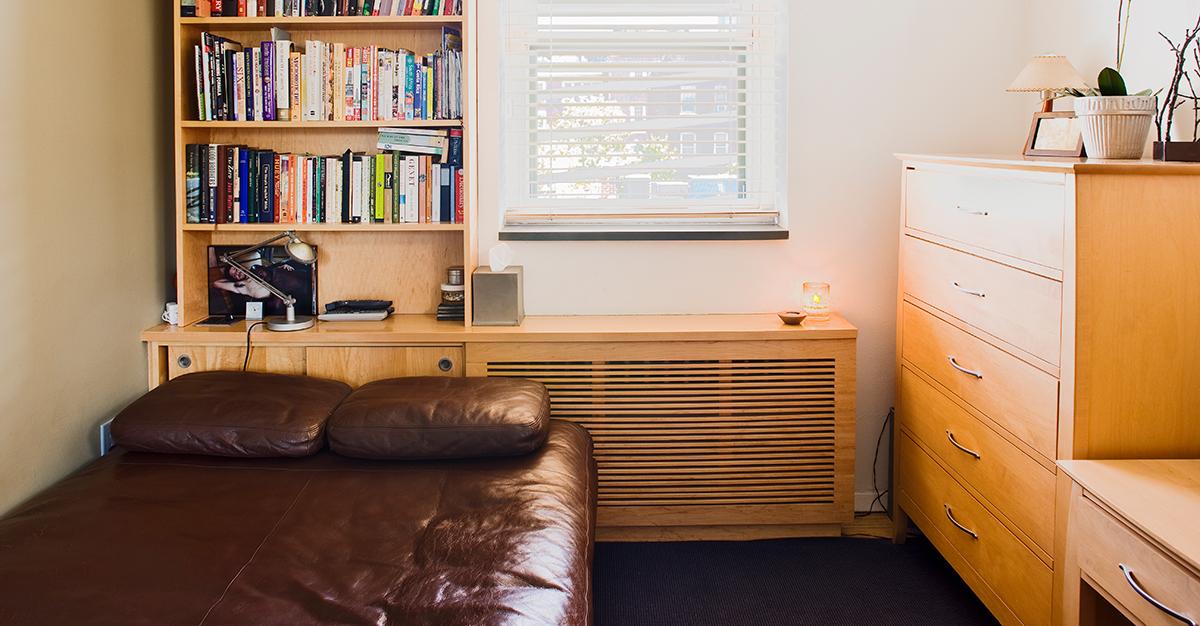 When you're living in an apartment, then you're inevitably going to butt heads with your landlord at some point. Landlords can be difficult too, with plenty of people sharing horror stories about how simple improvements or minor grievances that a tenant has with building operations can be blown up into an entire ordeal with the landlord that may not even end with a favorable solution.
Now imagine if your landlord makes a mistake that upends your entire life based on a wild misunderstanding.
Article continues below advertisement
That's exactly what Ivynichole aka @ivynicholeee on TikTok has had to deal with.
Despite having next to nothing to do with the fact that her roommate was evicted and made to leave their apartment, an egregious snafu on the landlord and general manager's part resulted in Ivy losing all of her stuff and being left in a completely empty apartment. She unveils the traumatizing experience on TikTok in a three-part post detailing the events. Here's what happened to her in her words.
Article continues below advertisement
A woman's roommate was evicted, but her landlord threw out all her stuff instead.
Ivy shared her take on the entire ordeal on TikTok. She explains that on Monday, May 8, 2023, she had come home to her apartment and found that her key didn't work on her door. After she called the front desk, they were able to get the door open. Unfortunately, Ivy came home to a completely empty apartment with all of her stuff having gone missing. Though she initially believed that she was robbed, she called up her former roommate to get in touch with the apartment general manager.
According to them, movers were assigned to clear out all of her roommate's things. Due to a mix-up with their room assignments, however, all of Ivy's stuff was removed instead. She reached out to apartment management, who essentially blamed her for the initial room mix-up instead of taking responsibility for her missing things.
Nevertheless, Ivy was asked to write up a list of her missing things for possible reimbursement. Her list reportedly totals over $19,000 worth of damages.
Article continues below advertisement
Her missing items include, among other things, her painting canvasses which serve as her livelihood.
To make matters worse, though, apartment management supposedly were only willing to offer her $2,000 to $3,000 for reparations.
"How is that gonna cover everything that I lost?" Ivy stresses. "How is that gonna give me the chance to start over?"
From there, they were apparently only willing to offer her $5,000 at most.
Article continues below advertisement
In the third part of her explanation, she mentioned that a relative would soon reach out to the landlord to try and sort out her situation. However, the emotional damage has already been done.
"I'm very grateful for anything that comes my way," she declares. "But when there's something [taken] from me and I'm not being treated with respect ... it just doesn't sit right with me."
As of this writing, there have been no updates on her living situation. Folks in the comments urge her to go to court with management if she doesn't receive satisfaction.