Akinyi Is "Slowly Regretting" Appearing on '90 Day Fiancé: The Other Way'
'90 Day Fiancé' star Akinyi needs her dad's approval before she can marry Benjamin — but is the couple still together today? Spoilers!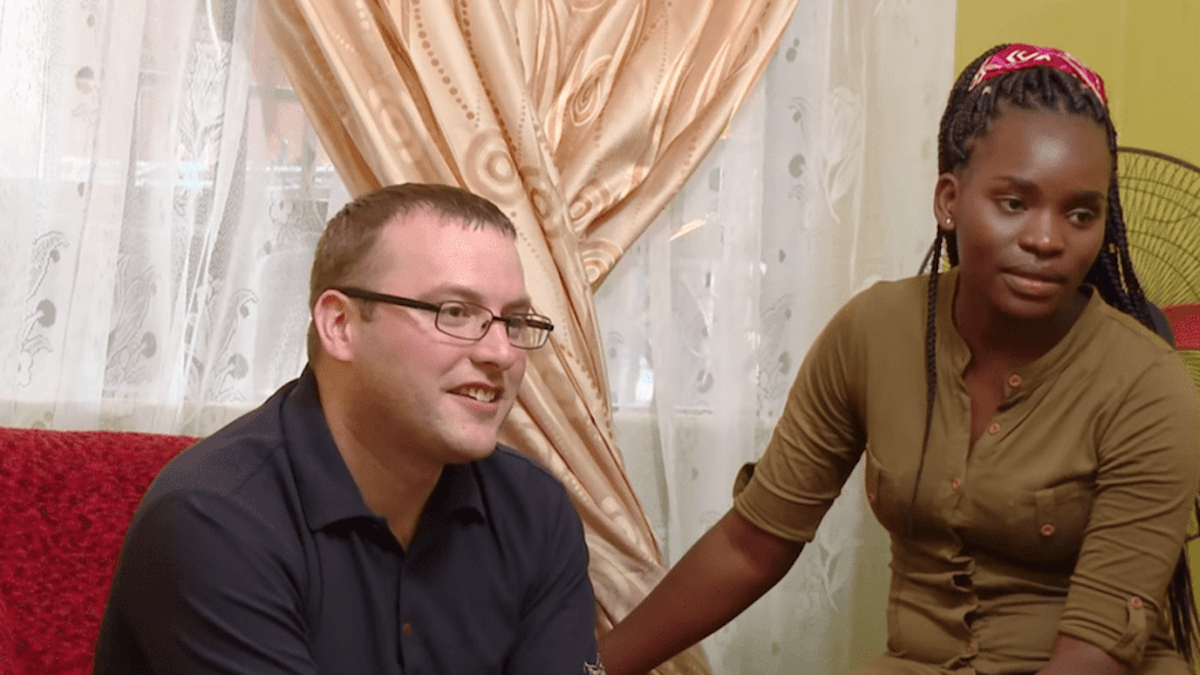 It's not looking good for Akinyi Obala and Benjamin on 90 Day Fiancé: The Other Way. Benjamin made the trip all the way to Kenya to meet Akinyi for the first time, but before the couple can take things to the next level, they need approval from Akinyi's brother and father.
Article continues below advertisement
However, it does not help that along with seemingly being the first white man ever to step foot in Akinyi's hometown, Ben is also a divorced father of one, which is a big no-no in Akinyi's culture.
On the most recent episode of the TLC series, Ben went to Akinyi's home to meet her parents, but her father refused to meet his daughter's American suitor.
And Akinyi has made it very clear there will be no proposal if her family does not give their blessing.
Article continues below advertisement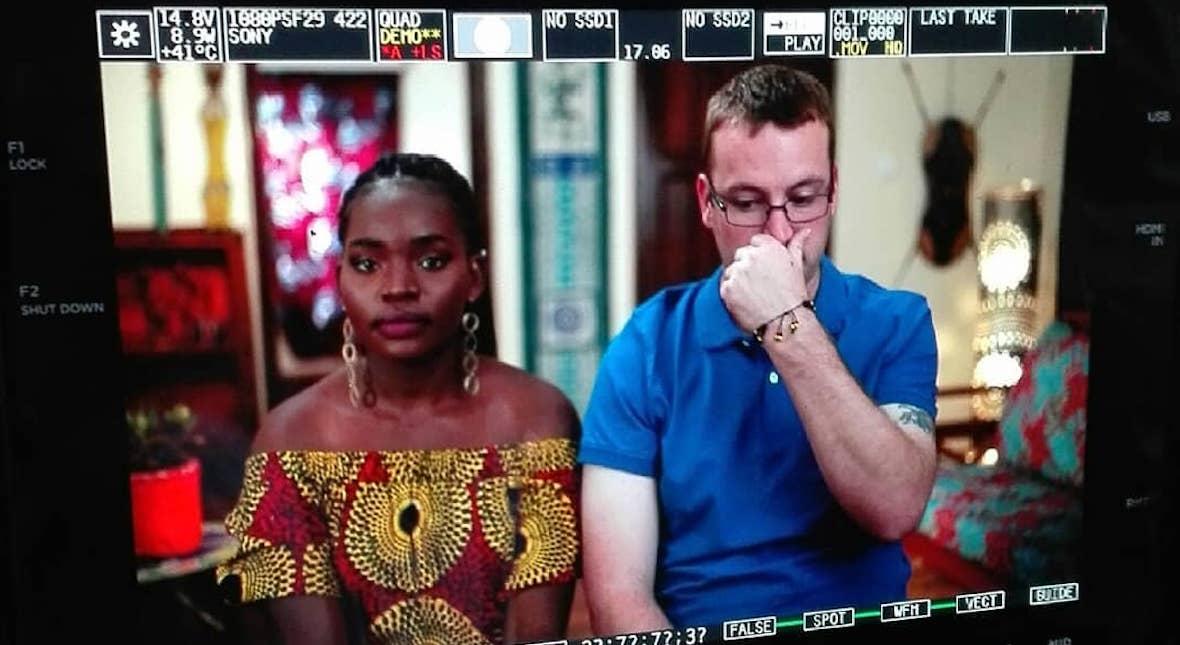 So, are Akinyi and Ben still together?
After waiting for hours for her father to arrive, Akinyi finally gives up and leaves the house frustrated. She then reveals to Ben that her brother, Fidel, said something that really upset her.
Article continues below advertisement
"I don't know what's going on, and she's not telling me what's going on," Ben told cameras. "It's very frustrating. I've come over 9,000 miles to be with Akinyi, and I'm only here for two weeks. The fact that she wants to be alone without me and not talk to me hurts. It's not OK, but at this point I don't really have much of a choice."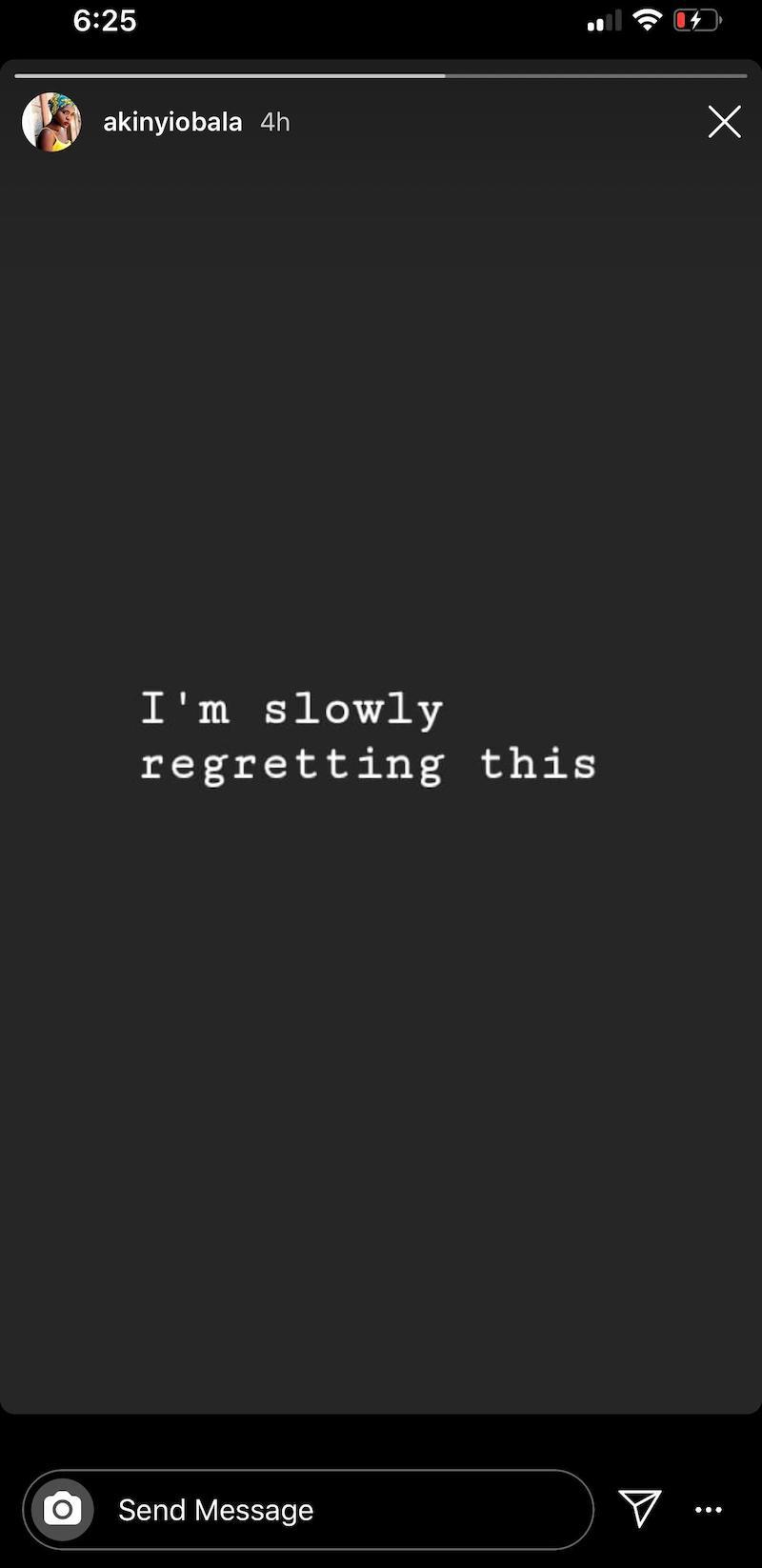 Article continues below advertisement
While it is unclear if the couple is still together, Akinyi posted a cryptic message on Instagram about her experience on the show — and it's not very optimistic for Ben and Akinyi shippers.
"I am slowly regretting this," she wrote on her Instagram story.
However, some fans just think Akinyi is talking about being on a reality show in general. "Having a new relationship in front of the world can't be easy," one fan commented on reddit. Another agreed, adding, "Yeah she's said some questionable things but I still like her. Benjamin seems nice too but I don't think they're good for each other."
Article continues below advertisement
Akinyi accuses 90 Day Fiancé producers of making her family look bad. 
More recently, Akinyi called out her edit on 90 Day Fiancé, writing, "My [culture] is very beautiful and I wish I was the one editing so that I can actually show that. We're very welcoming people but the editing doesn't show that."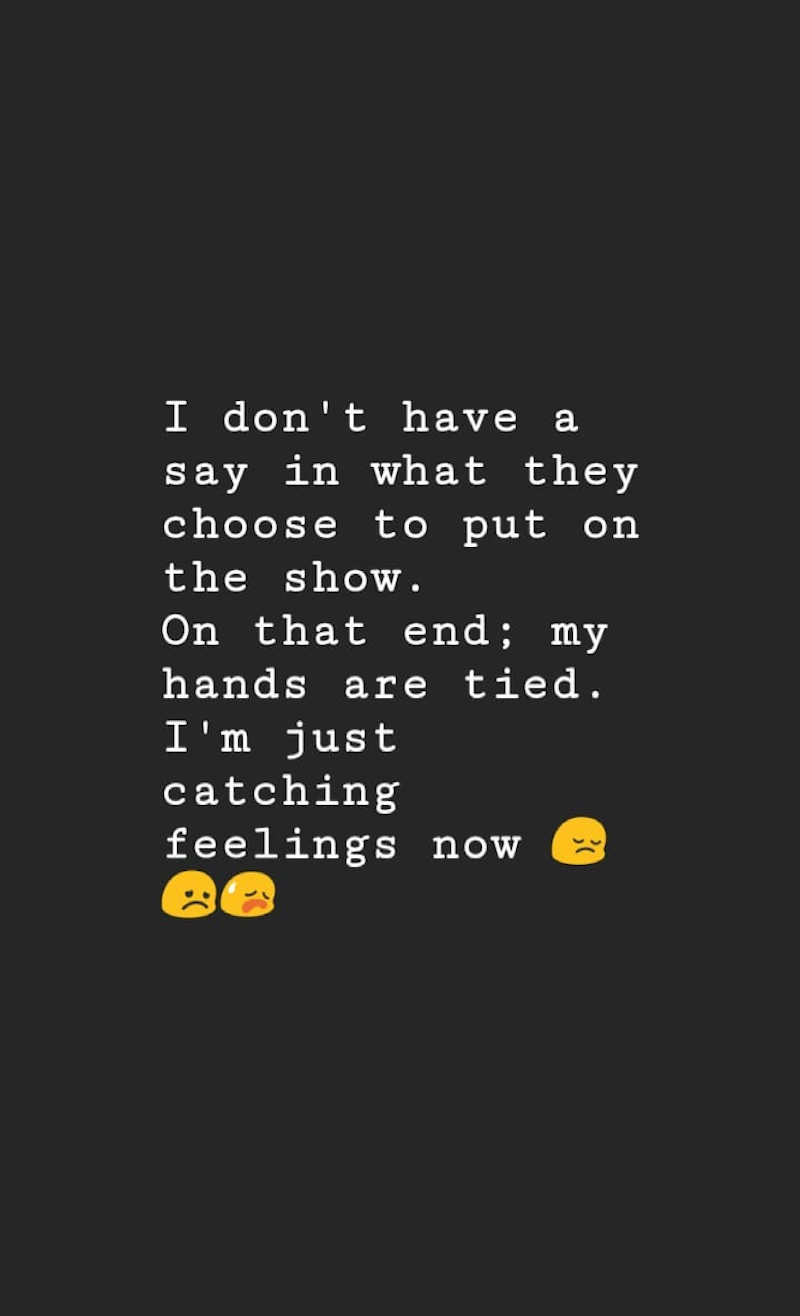 She continued, "They make [Ben] look like an innocent American coming to Kenya who doesn't know anything about my culture and we're treating him bad. I'm livid. I don't like how my family looks like negative people when they're nothing but the best."
Akinyi then proceeded to call out Ben for not publicly defending her family, despite the hate she is receiving on social media. Does this mean they have broken up?
Watch 90 Day Fiancé: The Other Way Mondays at 9 p.m. on TLC.