Alan Cumming and PETA Offer $20,000 Reward for a Missing Chimpanzee
By Kelly Corbett

Apr. 29 2022, Published 10:56 p.m. ET
Who remembers the 1997 comedy Buddy? Inspired by the real-life story of Gertrude Lintz, a 1920s socialite who raised monkeys as part of her family, the film followed rich girl animal lover Trudy (Rene Russo) and her pet gorilla Buddy.
Buddy wasn't Trudy's only domestic animal, though. She had a bevy of untraditional house pets — including chimpanzees. Her assistant Dick Croner (played by Alan Cumming) helped her raise these animals.
Now, more than 20 years later, Alan Cumming is asking for help to locate his former co-star.
No, no not Rene Russo — she's doing fine. But rather Tonka, the chimpanzee.
Article continues below advertisement
Alan Cumming and PETA are offering up to a $20,000 award to anyone who can find Tonka, the chimpanzee.
As of April 28, Alan Cumming has teamed up with PETA to try to locate his former co-star, a male chimpanzee named Tonka. Per a press release from PETA, Tonka was last seen in a cage at the former Missouri Primate Foundation, previously known as Chimparty.
This facility, which has since shut down, was located in Festus, Mo. It bred baby chimpanzees, rented them out for movies and parties, and also sold them to private owners.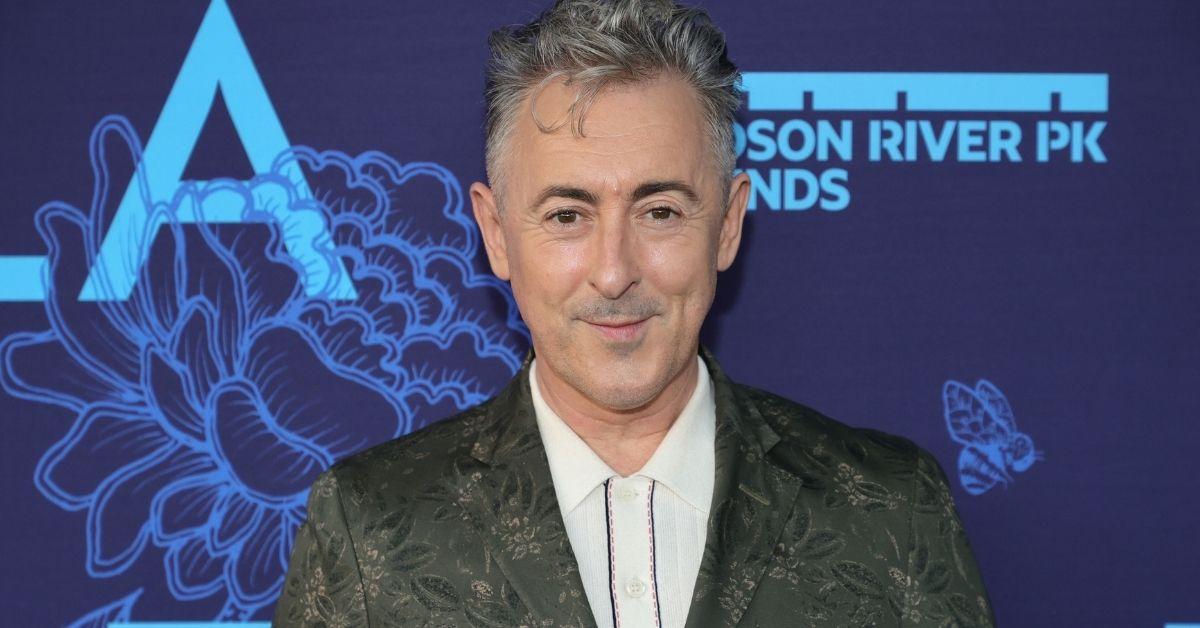 Article continues below advertisement
After becoming aware of the chimpanzees' horrid living conditions there, which included filthy and lifeless enclosures, PETA sued the facility. By the court, it was given permission to relocate Tonka and six other chimpanzees to an accredited sanctuary.
But when PETA arrived at the facility to collect the chimps, Tonka was gone.
The facility's operator, Connie Casey, and exotic-animal broker Tonia Haddix, who had been given the ownership rights to Tonka, claimed he passed away.
Naturally, PETA didn't buy it as Haddix had previously told the organization that PETA would never get him.
While a judge found Haddix's testimony to be questionable, it didn't lead to any information on Tonka's whereabouts. Haddix and Casey are barred from ever owning or possessing chimpanzees again, though.
Now PETA and Alan are on the search to find Tonka, or locate his final resting place.
Article continues below advertisement
As Alan said in a statement to PETA, "During the months we filmed together, baby Tonka and I became good friends, playing and grooming each other and just generally larking about."
He continued: "It's horrible to think he might be in a cage in a dark basement somewhere or have met some other fate, so I'm appealing to whoever knows what has become of him to please come forward and claim the reward."
Article continues below advertisement
Initially, PETA put out a $10,000 reward for Tonka in February. Now, Alan has offered to match that amount for a total of $20,000.
As noted by PETA Foundation lawyer Brittany Peet, "If you know where Tonka may have been shipped, sold, or hidden away, PETA wants to hear from you."
She added: "If he is still alive, Tonka deserves to live out the rest of his days surrounded by chimpanzee friends in a lush sanctuary, as ordered by the court, and there may be someone out there who can help PETA get him there."
If you have any information on Tonka's whereabouts, you can call PETA at 757-622-PETA or submit tips at PETA.org/Tonka.