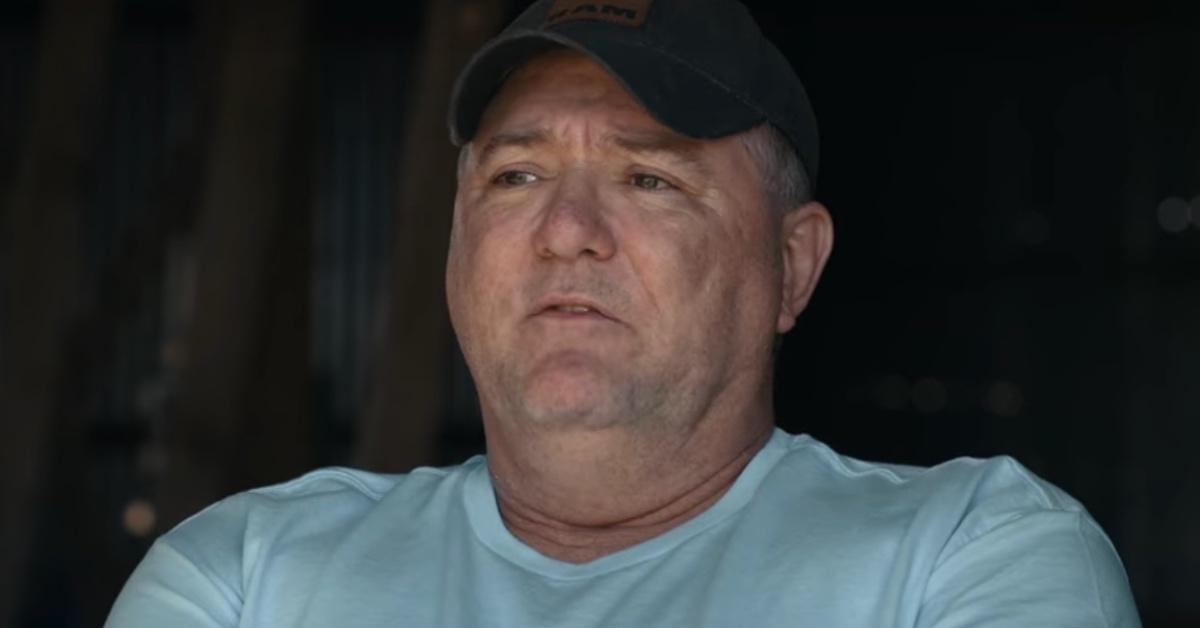 Jeff Johnson, the Reptile Dealer Who Skyrocketed to Fame With 'Tiger King,' Has Died
By Leila Kozma

Nov. 22 2021, Published 12:22 p.m. ET
It's been a very tough period for the stars of Tiger King.
The hit TV show premiered on Netflix on March 20, 2020, introducing us to eccentric characters like Joe Exotic, Erik Cowie, and Jeff Johnson.
In the fall of 2021, Joe received a prostate cancer diagnosis. Around the same time, on Sept. 3, 2021, Erik was found dead inside an apartment in East Flatbush, Brooklyn, N.Y. A few days later, Jeff also died. What happened to Jeff?
Article continues below advertisement
What happened to Jeff Johnson from 'Tiger King'?
News about Jeff's tragic death started making the rounds on Monday, Nov. 22, 2021. But the infamous reptile dealer shot himself to death months earlier, on Sept. 8, 2021, following a heated argument with his wife in the garage of their Oklahoma home. Jeff reportedly killed himself in front of his wife. Their kids were at home too.
Article continues below advertisement
Jeff's wife immediately called 911. When the ambulance arrived on the scene, the Tiger King star still had a pulse. He was pronounced dead after being taken to the hospital, per The Independent.
Jeff appeared in Season 1, Episode 4 of Tiger King. Once close friends with Joe, he and the star started drifting apart after Jeff Lowe entered the picture.
Jeff Johnson's cause of death was suicide.
Jeff died from self-inflicted injuries, outlets like TMZ suggest. Depressingly enough, he isn't the first person associated with Joe to die prematurely.
Joe's lover, Travis Maldonado, accidentally shot himself in the head while toying with a fully loaded Ruger pistol inside the gift shop of The Greater Wynnewood Exotic Animal Park. "You know a Ruger won't fire without a clip," Travis reportedly told Joshua Dial seconds before losing his life.
Article continues below advertisement
Joe Exotic revealed on Instagram that he was diagnosed with an aggressive form of prostate cancer in November 2021.
If the deaths of Travis Maldonado, Erik Cowie, and Jeff Johnson aren't enough to cause alarm, a recent announcement by Joe might. As the celeb shared in an Instagram post on Nov. 3, 2021, he was diagnosed with an aggressive form of prostate cancer.
Article continues below advertisement
"Everyone, it is with a sad face that I have to tell you the doctors called me in today to break the news that my prostate biopsy came back with an aggressive cancer," he captioned the post. "I am still waiting on the results from other test as well. Right now I don't want anyone's pity and I'm sure Carole will have her own party over this!"
In the same post, Joe expressed hope he would qualify for an early release. This, in turn, would enable him to receive quality healthcare, he suggested. Joe was moved to the FMC Butner in North Carolina in November 2021 for treatment. He is waiting to be resentenced.