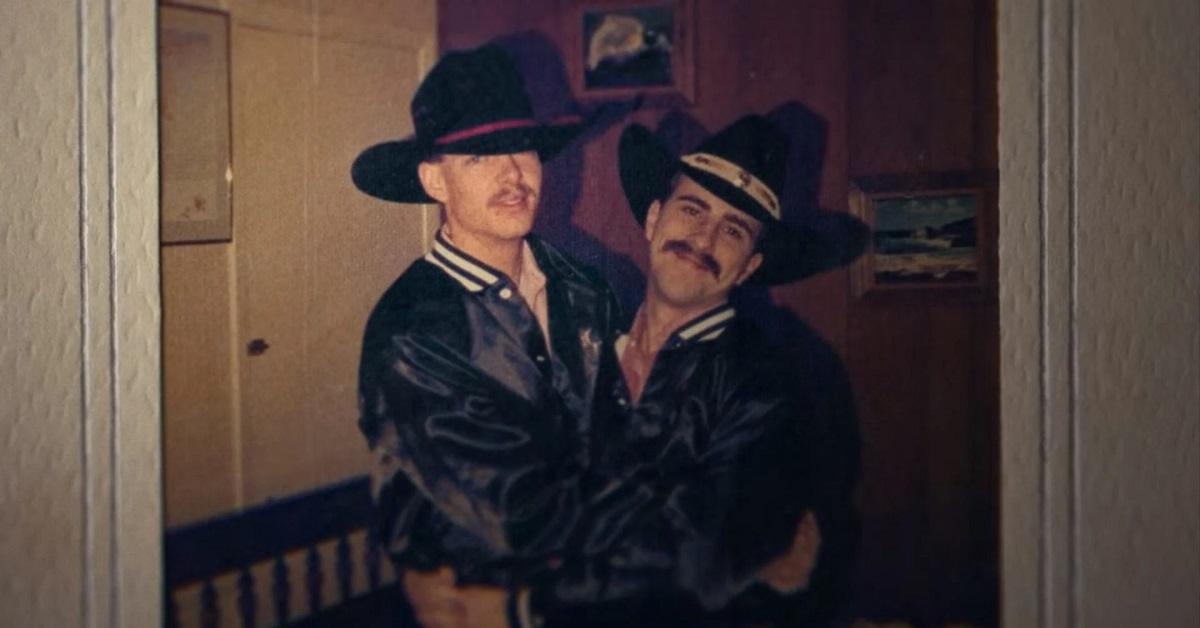 Joe Exotic Married His First Husband Illegally, and They Opened the Zoo Together
One of the defining streaming hits of early quarantine was Tiger King, and now, Netflix has released Tiger King season 2, a sequel to the first installment that dives even deeper into Joe Exotic's personal history. The series is composed chiefly of interviews with Joe Exotic, who is currently serving a 22-year prison sentence. This new series dives even deeper into Exotic's life, including his first marriage.
Article continues below advertisement
Who was Joe Exotic's first husband?
Although fans of Tiger King are likely already aware that Joe has a habit of taking on multiple lovers, they may know less about Brian Rhyne, Joe's first husband who died in 2001. "I met Brian when I was working security at [gay bar] The Round-Up, and he was a customer," Joe said on the show. "We dated for a while and got married, and were together 16 years."
Article continues below advertisement
According to a 2019 interview with the Intelligencer, Joe and Brian first met in the mid-1980s and quickly moved into a trailer together in Arlington, TX. Once in the trailer, the magazine reports that the two eventually began to resemble one another, "with mullets and horseshoe mustaches and dressed in jeans and boots." The two often did meth together, went out drinking, and watched Westerns at home. They also eventually got married, even though it wasn't technically legal to do so yet.
Joe and Brian opened the zoo together.
Following the death of his brother in 1997, Joe used his portion of the financial settlement to finally make his dream of opening a zoo a reality. He and Brian moved onto the property that Joe had purchased and began living there together and raising the animals together. Those that new Brian said that he was a natural member of the family, and got along well with pretty much everyone in Joe's circle.
Article continues below advertisement
What was Brian's cause of death?
Unfortunately, Brian died in 2001. He was HIV-positive, and he began to experience major symptoms over the course of that year. As Brian deteriorated, Joe was determined to make him as comfortable as possible, and planned to bring him back to the house they shared together. On their way out of the hospital, though, Brian died in Joe's arms in the parking lot.
Article continues below advertisement
As the original Tiger King suggested, it may have been Brian's death that proved to be the turning point in Joe's life as he shifted toward the eccentric character depicted in the series. Joe has been married four times since Brian's death, and none of those marriages have lasted nearly as long or had as profound an impact on Joe's life as his relationship with Brian did.
Season 2 of Tiger King has plenty of other revelations about Joe Exotic and the people in and around his orbit. The show's insights into his relationship with Brian are among the most insightful new details, as they paint a portrait of a man who never really got over the love of his life.